Barcelona Triathlon 2017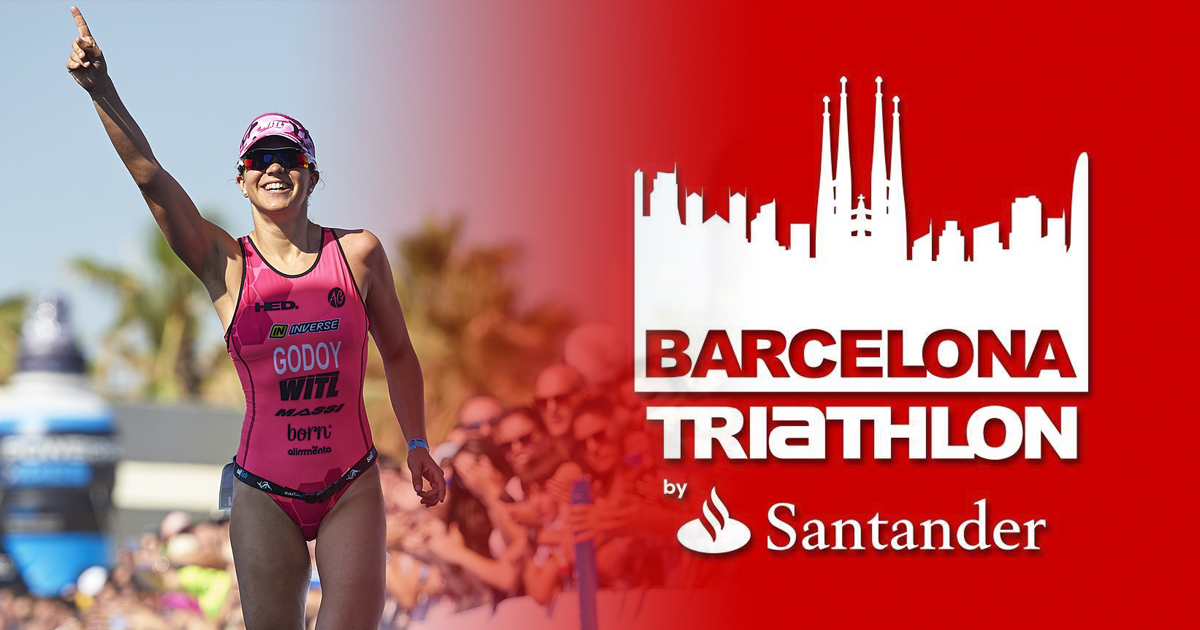 One of the toughest races in Barcelona!
What do you like more? Swimming, cycling or running a marathon? Do all three! If you like sport or are a professional athlete, don't miss the opportunity to experience one of the most anticipated races of the year.
Barcelona Triathlon is one of Spain's most popular races and also one of the most attended. It attracts up to 6000 athletes from around the world. It's open to the public for any gender or nationality. The minimum participation age is 15 years.
Mario Mola at last year's race
The base camp will be the Centre Esportiu de la Mar Bella and the route will run through the beaches of Nova Marbella, Marbella and Llevant. On the waterfront there will be information booths and merchandising stores. Athletes can also rent neoprene wetsuits and bikes in the same place. Participation can be either individually or as a group. There are varying difficulties, described in the next section
Race course types
Distances
You can choose between three different courses of varying duration, ordered by difficulty:
SUPERSPRINT XS (Min. 15+ years):
350m swimming (One lap)
10km cycling (One Lap)
2.5km running (One Lap)
Total distance: 12.85km
SPRINT S (Min. 15+ years):
750m swimming (One lap)
20km cycling (Two Laps — 10km/lap)
5km running (One Lap)
Total distance: 25.75km
OLYMPIC M (Min. 18+ years):
1500m swimming (One lap)
40km cycling (Four Laps — 10km/lap)
10km running (One Lap)
Total distance: 51.5km
Types
Individual: Where each participant completes the triathlon on their own.
Relay: A team of two or three participants complete the triathlon.

Three member teams — One swims, one cycles and one runs. You can all run the last 100m together to cross the finish line.
Two member teams — One member will have to choose two segments to cover. You can both run the last 100m together to cross the finish line.

Partners: Two participants complete the triathlon together, ensuring to stick together throughout (there are checks).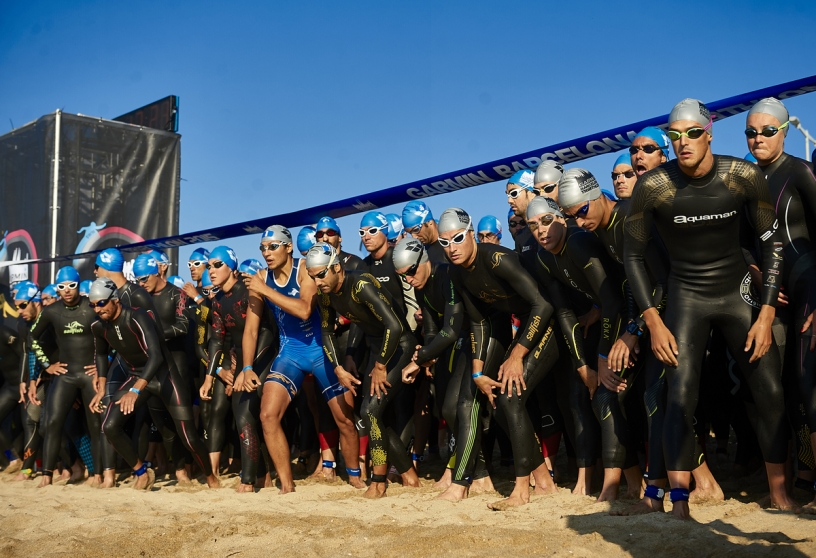 Helpful information
Registering and prices
Inscription prices vary depending on the type of race. Participation is open to everyone, but those with a Spanish Triathlon Licence will have a discount on the races for individuals.
Super Sprint Individual: €45
Super Sprint Individual (with licence discount): €33
Super Sprint Relay: €85
Super Spring Partners: €85
Sprint Individual: €60
Sprint Individual (with licence discount): €48
Sprint Relay: €105
Sprint Partners: €115
Olympic Individual: €75
Olympic Individual (with licence discount): €63
Olympic Relay: €140
Olympic Partners: €145
Those who don't have the energy to run the triathlon can watch it for free. If you were to ask where is the best place to see the race, we'd recommend Parc de Ciutadella or Passeig Lluis Companys around the Arc de Triomf area.
What to do on the day of the race
On the day of the race dorsales will not be handed out. These must be collected the day before on Saturday, 7 October between 10AM–8PM at the Mar Bella Sport Complex. In addition to the dorsal, stickers will be given for the helmet, bike and belongings; swimming cap; microchip and a neoprene microchip holder; gift t-shirt; and a backpack with more gifts and merchandising. You also have until 2 October to register, or until all registration places have been sold.
Results
You can get your results and times for each category here when they become available. The will be complimented with in-depth details and statistics. If you don't rank in the top 3, don't worry, you will get to see how you did and will also get a medal for completing the triathlon.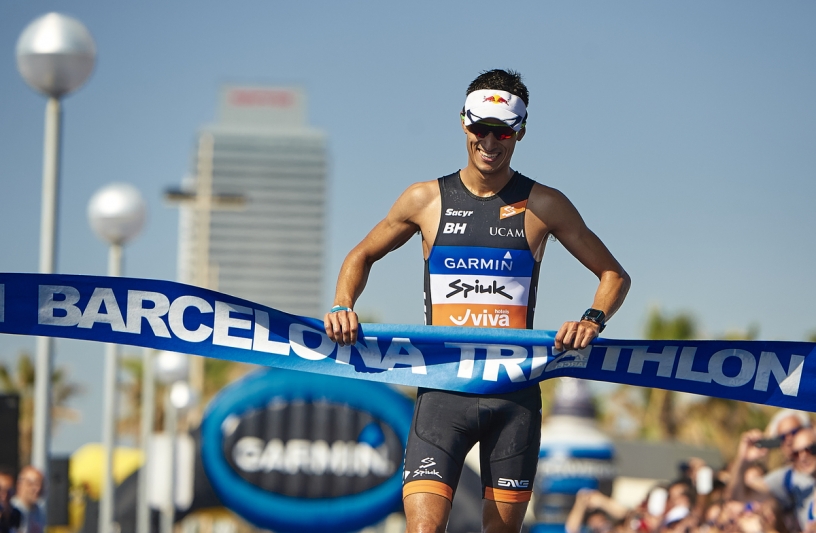 TriExpo
TriExpo is a hall dedicated to the world of triathlons. During the day before the race, you can see for yourself the latest news, buy equipement and get to know the elite triathletes that will be participating on the day. TriExpo will take place at the Mar Bella Sport Complex between 10AM and 8PM while racers register.
Take the chance to learn from the best athletes and teams, get tips and advice from seasoned triathletes and keep on track with the latest equipment.
Watch this video of the Barcelona Triathlon
Do you like this post?
Click here!

2/5 - 1 vote
Share your thoughts
Apartments in Barcelona
€10251

Garcia Beach I 8

|

|

143m²

Monthly rental next to the beach with balcony and air conditioning