Sitges Half Marathon 2018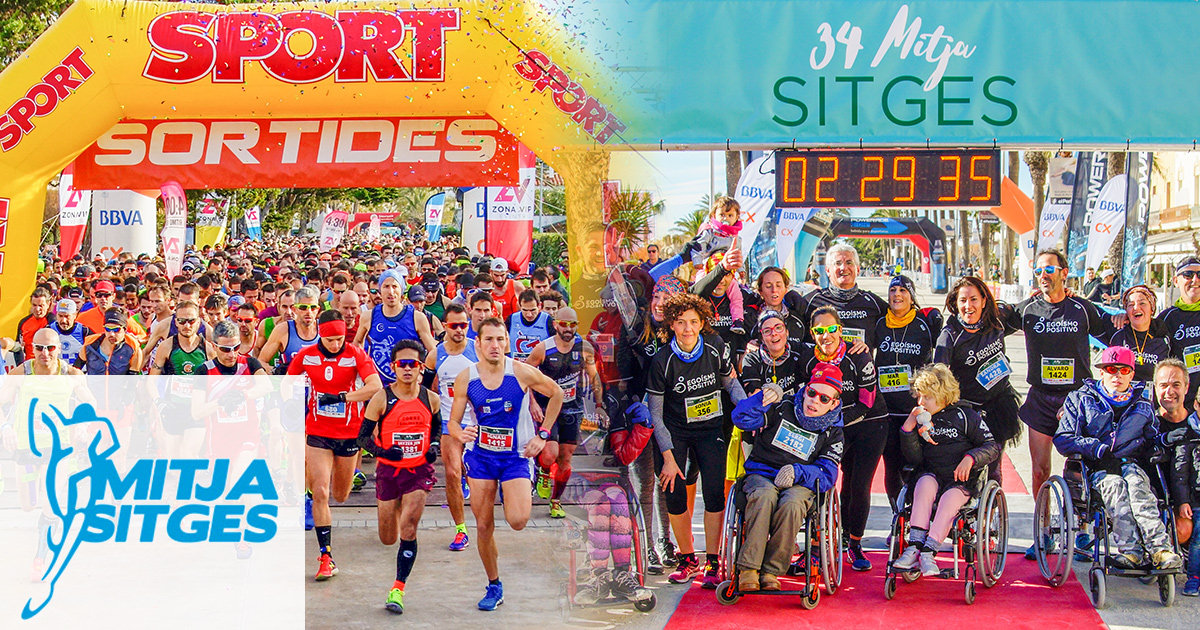 When: 14 January 2018
Where: Passeig de la Ribera, Sitges
Price: Half Marathon: €19 (+ €3 rental chip) until 1 January 2018 - €22 (+ €3 rental chip) after 1 January 2018. Quarter: €15 (+ €3 rental chip) until 1 January 2018 - €17 (+ €3 rental chip) after 1 January 2018.
Accommodation Nearby: Holiday apartments in Barcelona (40km from Sitges)
Buy Tickets: Register to participate here
Take part in the Sitges Half Marathon!
Don't feel guilty about overindulging at Christmas, hit the road and run it off with 5000 other participants in the half marathon in the beautiful coastal town of Sitges on 14 January 2018! Stay in one of our holiday apartments in Barcelona, just 40km from Sitges. 
The Catalan capital is place perfect place for runners! The mild climate and stunning views make running in the city a pleasure. There are lots of different runs to participate in throughout the year, take a look!
For 35 years, the town of Sitges has hosted the Sitges Half Marathon, part of the Mitges Maratons Gran Premi Diputació de Barcelona Challenge. This challenge includes 12 half marathons that take place between September 2017 and April 2018, all taking place within the province of Barcelona.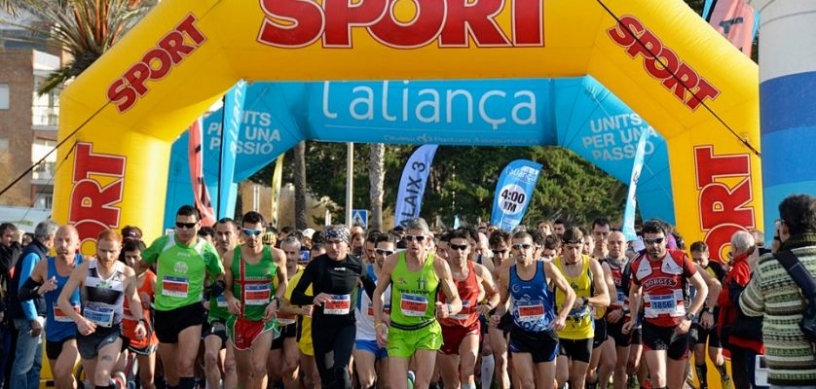 Sitges Half Marathon
Participation
There are two ways in which you can participate in this run:
Half
If you choose to participate in the 'Mitja' (Half) marathon, you will run 21.098 metres alongside a maximum of 3000 participants. This half marathon has a time limit of 2 hours 30 minutes. This marathon will start at 10am.
You can register online.
€19 (+ €3 rental chip) until 1 January 2018
€22 (+ €3 rental chip) after 1 January 2018
Quarter
If you would prefer to run in the 'Quartz' (Quarter) marathon, you will run 10.549 metres alongside a maximum of 2000 participants. The time limit is 1 hour 15 minutes. This marathon will start at 9am.
You can register online.
€15 (+ €3 rental chip) until 1 January 2018
€17 (+ €3 rental chip) after 1 January 2018
Regardless of what race you choose to run in, you will enjoy beautiful, coastal views as you run part of the race along the promenade. You will also get the opportunity to explore the historic centre and pass many of the attractions in Sitges, such as the Can Llopis Romantic Museum. By participating, you will receive a Mizno long sleeved t-shirt. However, it is important to note that you must be over 18 years old to enter.
Benefits of running a half marathon
You will burn calories
Training for a half marathon means you will be running lots of miles. It requires at least 8 weeks of training once a strong base has been established, meaning you will burn lots of calories and improve muscle tone.
Health benefits
Running will strengthen your heart and improve the blood and oxygen flow throughout your body, which will help reduce the risk of a heart attack. Exercise is also a great way to keep your cholesterol low, as well as improving your immune system.
Mental health benefits
Running has many mental health benefits. For example, studies have shown that running reduces symptoms of depression, sharpens your memory, improves your learning abilities, protects the brain from ageing, alleviates anxiety, helps you sleep better, boosts self-esteem etc.
You'll have a lifetime of bragging rights
The number of people who have completed a half marathon is very small, therefore once you cross that finish line, you will be joining an elite group of runners who have managed to complete a half marathon.
You're less likely to get injured than if you ran a full marathon
Because you will be running less miles than if you were running a full marathon, you are less likely to over-train and overuse injuries.
You can travel to new destinations
Running a half marathon is a great excuse to travel to new places. You get to explore the local area in the race and will have time to see local attractions before and after the race, as training for a half marathon is less time-consuming than training for a full marathon.
Do you like this post?
Click here!

0/5 - 0 vote
Share your thoughts
€37

Sitges Aiguadolç II 6

|

|

90m²

Large apartment with air conditioning and community swimming pool , Barcelona