The Mercè Run (Cursa de la Mercè) 2019
Take part in the Cursa de la Mercè and raise some money on 29 September
The Mercè Race is one of the most popular runs in the city of Barcelona and forms a part of the Mercè celebrations. It attracts around 15,000 runners each year who all aim to complete all 10km of the race. It is a charity event as the organizer works with various non-profit organizations including UNICEF, in addition to fully allocating the profits from registration fees into research organizations of various illnesses.
On this occasion, the run reaches 40 editions, and does so during the 27th anniversary of the Barcelona Olympic Games. That's why for the organization of the race, it has been decided to pay homage to the Olympics with t-shirts including motifs of the 1992 event and many other surprises that will be discovered as the day arrives.
The starting pistol fires at 9AM on 29 September at the Avenida de la Reina Maria Cristina. The maximum time to complete the 10 kilometres is 1 hour and 45 minutes. At the 5th kilometre, there will be a refreshment point, to replenish forces for whoever needs it. The finish line is the same at the starting point.
The inscription costs €5 and goes to charitable causes. You can register directly online following this link.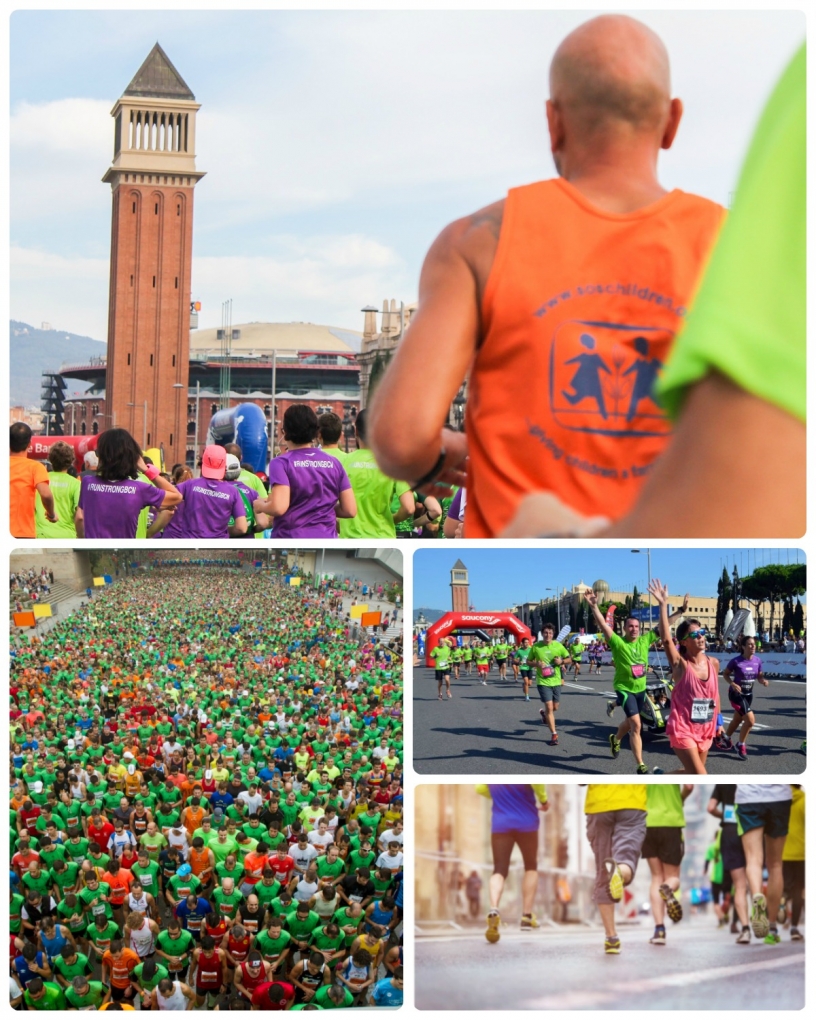 Runners race
The 10K route
Avinguda de la Reina Maria Cristina
Plaça d'Espanya
Avinguda del Paral·lel
Calabria
Gran Via de les Corts Catalanes
Passeig Sant Joan
Passeig Lluís Companys
Buenaventura Muñoz
Roger de Flor
Pujades
Passeig Lluís Companys (central road, Arc de Triomf)
Ronda Sant Pere
Ronda Universitat
Plaza Universitat
Ronda Sant Antoni
Sepúlveda
Viladomat
Avinguda del Paral·lel - Plaça d'Espanya, finishing at Avinguda de la Reina Maria Cristina.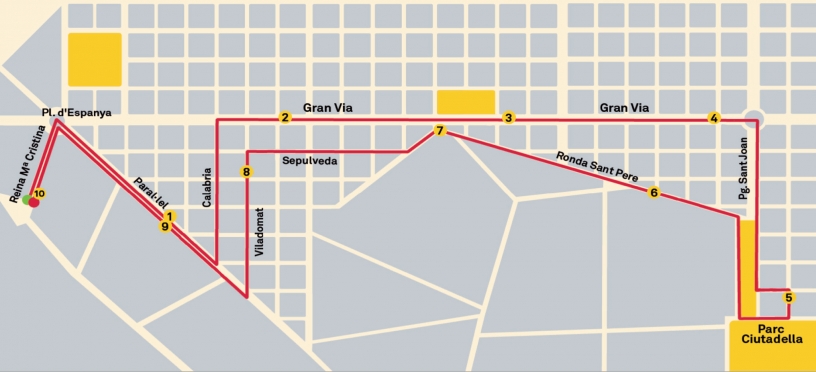 Photo of the race route for 2017
A look at last year's edition
Do you like this post?
Click here!

4.5/5 - 2 votes
Share your thoughts