Plaça Sant Felip Neri
(Square)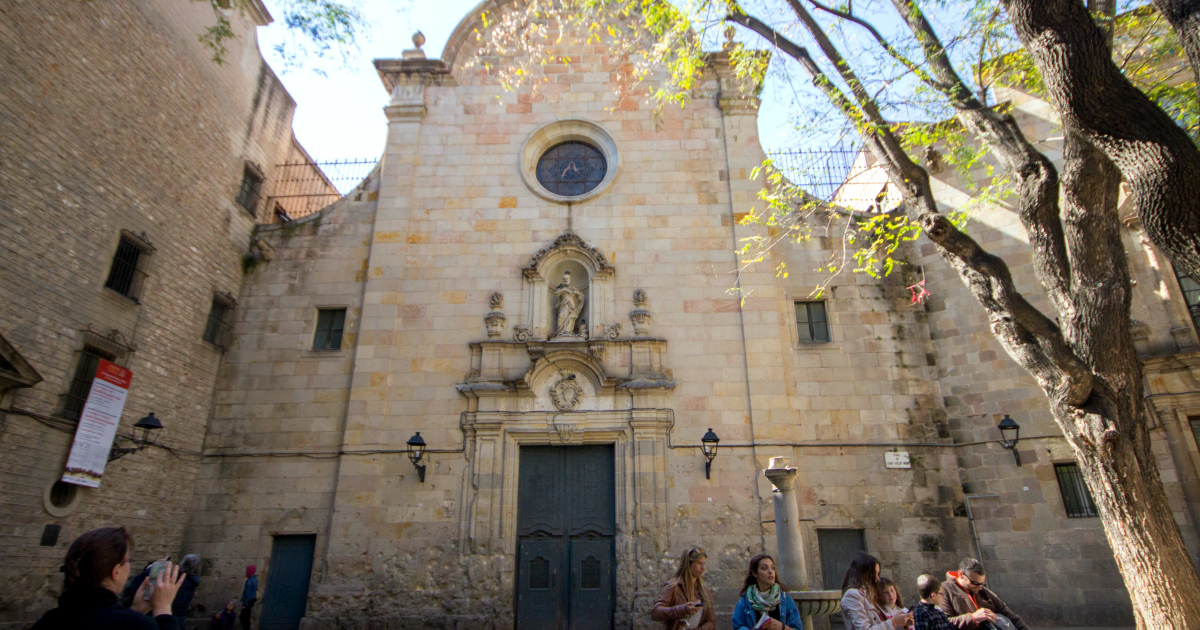 Description
If you come to visit the capital of Catalonia, ​​we will help you to find the best vacation rentals in Barcelona. We offer apartments of different types, renovated and well furnished in all areas of Barcelona!
This so-called romantic and peaceful square was named after the Baroque church, Sant Felip Neri, which was built between 1721 and 1752 before the square existed. In the centre of this place you will find an octogonal fountain that was added at a later date. This square is in the heart of The Gothic Quarter, but you'll only find it if you set out to search for it. Many people are unaware of its existence and locals enjoy it's calm atmosphere day and night. Next to it you'll find other neo-gothic buildings that were added not too long ago and the Escola Sant Felip Neri.
Before and after
The photo of the church on this square was taken in 1916, when the door was flanked with two street lamps and the rose window also looked slightly different. In the second picture, you can see that the wounds of the civil war can still be witnessed on the facade. An octogonal fountain was added in the centre of the square. Nowadays there'll be children playing around the middle of Plaça Sant Felip Neri, not knowing that kids their age suffered wrongful deaths less than a century ago while seeking refuge under the church.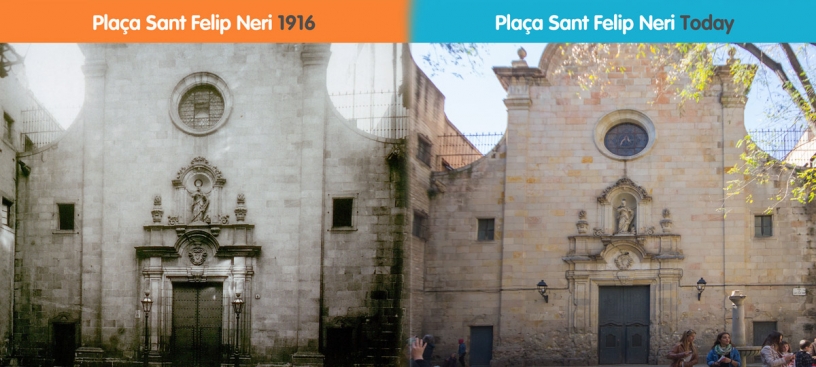 Church Sant Felip Neri Before and After
Excursions in Barcelona
To make the most of Barcelona and fill your trip with unforgettable experiences and emotions, we offer you the excursions through the Catalan capital organized by our friends - the GetYourGuide team. Choose your excursion and fall in love with Barcelona:
History
In 1752, the square was designed by Adolf Florensa — known as "The father of The Gothic Quarter". It was built atop the medieval cemetery of Montjuic de Bisbe. Shoemakers and coppersmiths had to relocate from this area and some neo-gothic buildings were added to this square to fit the overall gothic style.
In 1938, this square suffered a tremendous tragedy... The fascist Francisco Franco bombarded the city during the Civil War and one of those bombs exploded right here. 42 civilians died, most of them children who were hiding in the church's air-raid shelter. That's why its facade keeps the remains of that shrapnel in visible holes in the wall. During the dictatorship, and years later, people were made to believe that they were dealing with the shots that the army of the legitimate Republic applied to their enemies, having turned this space into a firing block. That was proved to be false, and you can still see the damage on the church's facade, which will always remind the visitors of the unjustly murdered victims.
If you already thought this was heartbreaking enough, you should know that there's more. Antoni Gaudí attended the church Sant Felip Neri daily to pray, but on 7 June 1926, he made his last walk towards this square and was hit by a tram. Always the austere dresser, he wasn't recognized and so help came too late. Three days later — 10 June 1926 — Gaudí died at the age of 73 at a hospital.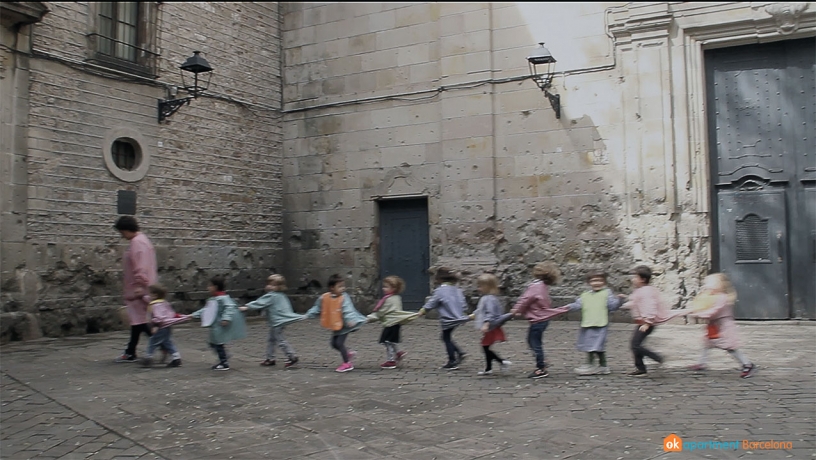 Children playing on the square
Useful information
Where: Plaça Sant Felip Neri, 5, 08002 Barcelona.
How to get there: Metro L3 (to Liceu) and L4 (to Jaume I). Bus L14, 45, 59, 91, 120 and V15 (to Plaça Sant Jaume).
Price: Free of charge.
Other attractions in Rambla - Gòtic
Barcelona Cathedral

Barcelona Cathedral is neo-gothic building blended with traditional gothic styles.

Port Vell

PORT VELL means "old port", though today it has been fully refurbished and modernized...

Las Ramblas

Las Ramblas is a famous avenue that's an essential part of any Barcelona itinerary.
Read more about Rambla - Gòtic ➯
Do you like this post?
Click here!

0/5 - 0 vote
Share your thoughts
Apartments in Barcelona
Related articles
Tired of reading about Barcelona? Find an apartment and stay there!