Before Arriving
1. Cost of Living
If you come to visit the capital of Catalonia, ​​we will help you to find the best long term rental barcelona. We offer apartments of different types, renovated and well furnished in all areas of Barcelona!
The financial circumstances is often a decisive factor when deciding whether or not you (temporarily) move to another country. Before you get distracted thinking about enjoying the sun, delicious tapas and wine, you might want to take a look at the cost of living in the Catalan capital first. This is very important as when have a new job in Spain. You are likely to have less money to spend on a monthly basis as wages are often lower. Fortunately, there are plenty of other things in Barcelona that compensate for this. Anyway, an estimate of the monthly costs:
Rent: €400 Including gas, water, electricity and Wifi for a room.
Shopping: €140
Public transport:

€105 per 3 months (under 25 years - T-Jove) and otherwise €142 with a 3 month ticket (T-Trimestre).
€54 Ticket for 30 days unlimited travel (T-Mes).
€9.95 Ticket for 10 trips (T-10).

Leisure activities: €100 if you go out and eat once a week.
Health insurance: €100. Please note: this amount can vary greatly per person.
Renting a room implies that you live with other people. You can also choose to rent a whole apartment. If you share the apartment with friends or acquaintances you can share the costs. That way you're paying the same price as you would for a room, except in this case you have your own space! Renting an apartment costs €800 to €1000 per month, including gas, water, electricity and Wifi. Eventually, you can get more expensive apartments, but you can also live in Barcelona with a limited budget.
Excursions in Barcelona
To make the most of Barcelona and fill your trip with unforgettable experiences and emotions, we offer you the excursions through the Catalan capital organized by our friends - the GetYourGuide team. Choose your excursion and fall in love with Barcelona:
2. Housing
Finding the right accommodation is crucial for your stay in Barcelona. Of course, you want a place where you feel at home and can relax on the couch after a long day of studying or working. But preferably also accommodation in the centre and/or close to the beach. Then, after exploring the city, you can jump into bed quickly. You can opt for a student room or rent one of our cheap apartments. The advantage of this is that you decide for yourself with whom you live. And if you are going to live with friends you can share the costs! Now you will probably wonder which neighbourhood is best live in, but don't worry, we have thought of that too! You will find everything you need to know about the different neighbourhoods in Barcelona on this page. This way you can decide for yourself which location is best for you.
If you are going to work or do an internship, you may be looking for an apartment or studio for yourself, where you can work at home in peace and quiet. We also have a solution for you! Almost all our apartments and studios are equipped with Wi-Fi and some even have a separate workspace. With more than 1,700 apartments on offer, there must be accommodation that fulfils your needs. All our apartments and studios are fully furnished and well equipped. That way you can easily enter the accommodation and start discovering Barcelona.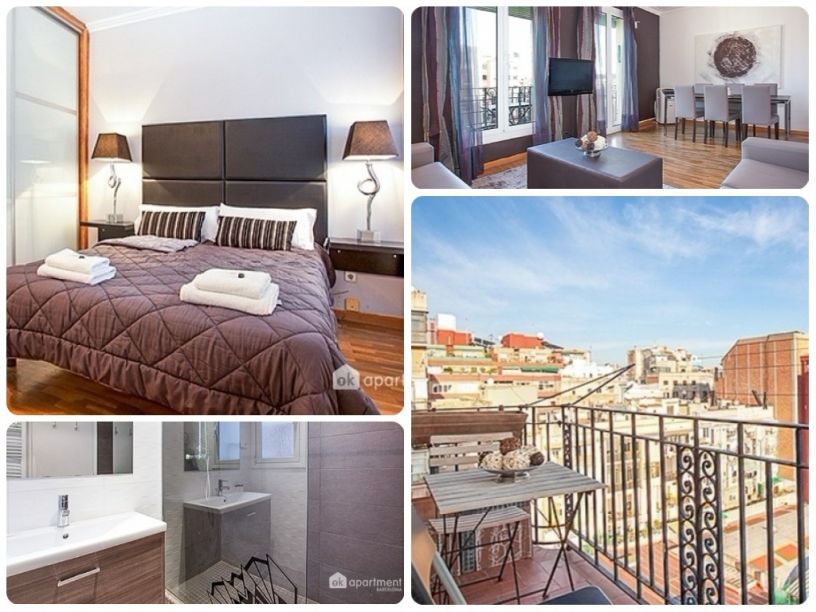 One of our stunning apartments
3. Paperwork
Bureaucracy
Everyone hates it. It often takes a long time, you have to come back several times, it costs money etc. In Spain it's unfortunately no different. Depending on the length of your stay, you will need some documents, such as a Social Security Number, an Empadronamiento, a TSI and a NIE. A what? Don't worry, these things can only be arranged when you are in Spain. The NIE can be arranged at the Spanish Embassy in your home country before your departure.
If you stay in Spain for less than 90 days, you don't have to arrange anything. Your passport or ID card is sufficient to be able to identify yourself. If you stay in Spain for more than 90 days, you are obliged to arrange some things, such as a NIE (Número de Identificación de Extranjero). You can also arrange that when you are in Barcelona, ​​but because of the poor organisation you are better off doing it at the Spanish Embassy in your home country.
You can arrange your NIE before your departure at, for example, the Spanish Embassy in your home country. It costs a little more than a NIE request in Spain, but saves you a lot of time and stress.
Once Arrived
1. More Paperwork
If you stay in Spain for less than 90 days then you don't have to arrange anything. Your passport or ID card is sufficient. But if you stay in Spain for more than 90 days, you are obliged to apply for a NIE. Since it can take a while before the NIE is arranged - or even before you get an appointment - it is best to arrange it upon arrival. An Empadronamiento, or registration with the municipality, is mandatory from the moment you live in Spain for 6 months. Once the Empadronamiento and Social Security Number have been arranged, you can apply for a TSI (health insurance card). As mentioned, you can read step by step how to arrange all these things!
Social Security Number
You need a Social Security Number for the use of public care facilities such as the hospital and the doctor. Unfortunately, a Social Security Number is not enough. You also need a public health card, a TSI (Tarjeta Sanitaria Individual). You can apply for this when you have a Social Security Number and you are registered with the municipality, better known as 'Empadronamiento'. Don't worry, we will explain how you arrange all of this.
A Social Security number is personal and is used in Spain to determine how much you have earned and paid in taxes. If you become unemployed, you can receive a benefit, depending on the number of years you have worked and how much you have earned. To apply for your own Social Security Number, checkout the article below.
Empadronamiento
As mentioned, you need your Social Security Number before you get your Empadronamiento. If you are going to live in Barcelona, it is mandatory to register with the municipality. In contrast, this process is well organised. The Empadronamiento is a civil registration and gives you access to education and social care, among other things. Your registration is arranged within 5 minutes and you do not have to make an appointment in advance. It is even easier to complete the Empadronamiento online. Read the article below to find out exactly what you have to do!
TSI
The TSI (short for Tarjeta Sanitaria Individual) is required if you want to make use of the public health care facilities. You can request the TSI via this link. Click START at "Apply for a card" and the rest is self-explanatory, but 3 documents are required for the application:
Identification - (DNI, NIE, passport or ID card).
Empadronamiento - Proof of registration with the municipality.
Copy of your Social Security Number document (INSS, MUFACE, MUGEJU or ISFAS).
If your application has been successfully completed, CatSalut will send you the TSI card free of charge to your address.
Summary: To apply for a TSI, you must first request a Social Security Number and arrange your Empadronamiento! After both are arranged you can request a TSI at the nearest Tesoreria General de la Seguridad Social.
NIE
NIE stands for "Número de Identificación de Extranjero". If you stay in Spain for longer than 3 months, it is mandatory to have a NIE. You need it if you want to open a Spanish bank account, buy a car or a house and if you are going to do paid work in Spain. Note: if you stay in Spain for less than 90 days, a NIE is not mandatory and you do not have to apply for it.
It is quite a hassle, but luckily we have prepared a step-by-step plan. If know in advance that you are going to stay in Barcelona for more than 3 months, start applying for your NIE immediately, as it may take a while before you get it. The article below is a step-by-step guide on how to request your NIE and which documents you need for it.
2. Public Transport
Bus / Train / Tram
Public transport in Barcelona is honestly great! The metros and buses almost always run. When the metro stops at 0:00 there are night buses that run until 6:00 after which the metros open again. Of course, buses and trains also run during the day. And on Saturday night the metro is open all night long! If you plan to use the bus and train frequently – which is likely - then it is best to buy the following tickets at the red machines in the stations.
T-Mes 1 Zona - With this card you have unlimited use of the bus and metro for 30 days. Costs € 54.00. Since a separate ticket costs € 2.20, it's worth it.
T-jove card - With this card you have unlimited travel for 3 months by bus and metro for only € 105.00 if you are younger than 26 years old. However, there is no control at all, so if you are older you could still buy such a card. Of course do this at your own risk ;)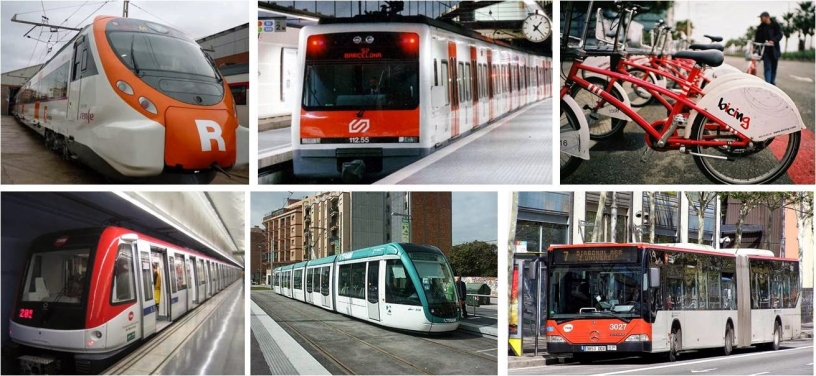 All Barcelona's public transportation
For all other cards click here. The disadvantage of the cards is that they are made of paper. So you have to be very careful! Incidentally, 1 zona means that the card is valid for 1 area, such as Barcelona. If you want a map for several areas, you have to tick that option. But if you just want to travel through Barcelona then 1 zona is enough.
Bicing
Do you prefer to take the healthy route and ride a bike? That's possible too. In Barcelona, there are many cycle paths that allows you to safely travel by bike. You can of course buy your own bike, but you can also use the Bicing, city bikes. There are no less than 41 points where you can take a bike and put it back and the bikes can be used almost 24 hours a day. An annual subscription costs €47.16. The first 30 minutes of each ride are free. A ride longer than 30 minutes and less than 2 hours costs €0.74. You can register online.
3. Spanish Bank Account
If you are planning to stay in Barcelona for a longer period of time, it is a good idea to open a Spanish bank account. You can of course also use your account from your own country, but transfers sometimes take a (working) day longer. As mentioned before, you need a NIE if you want to open a Spanish account. The largest banks in Spain are Banco Santander, BBVA and Banco Popular. A suitable bank account depends entirely on your own wishes.
4. Health Insurance
If you are coming to Barcelona for less than 6 months, you can simply opt for additional insurance abroad from your current health insurer. Ideal for students, for example. For the basic insurance, you are already insured for emergency medical care. If you plan to stay in Spain for a longer period of time, it is wise to request a Spanish health insurance. Unfortunately, we can not give you concrete advice on how to do this, because the appropriate health insurance is completely dependent on your needs and wishes. It's true that when you work in Spain and pay social security contributions, you are automatically insured of care via the Seguridad Social, the health insurance fund of the Spanish government.
You can also choose to insure yourself privately. Private health insurance is relatively cheap and the healthcare is good. Want to know more about private care in Spain? View the most frequently asked questions about insurance in Spain.
5. Wifi
Wifi has become a primary necessity of life today and many people simply can not live without it. By abolishing roaming charges in July 2017, you can simply call, text and surf the internet from your own sim card in Spain. From my own experience I can say that that works fine. The largest providers in Spain are Movistar, Orange and Vodafone. You can therefore choose to purchase a Spanish Sim Only, but you can also use your own bundle.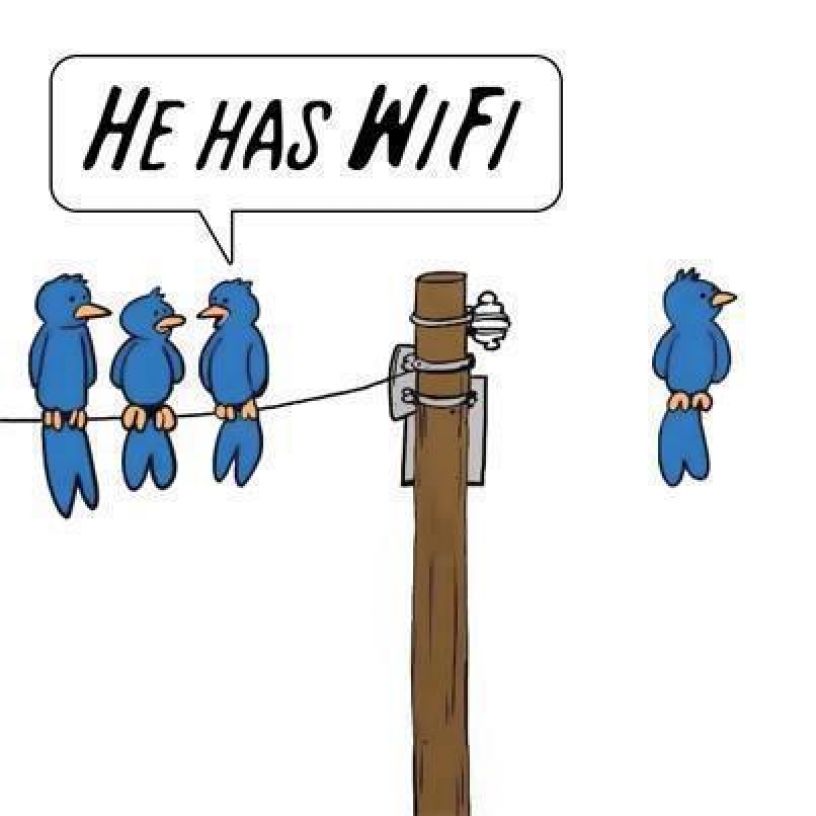 Today Wifi is a necessity
6. Learn Spanish
Barcelona is a very international city and therefore the need to learn Spanish may not be as big as when you go to other Spanish cities. Yet it is very important to learn the language. It greatly increases your chances of a job and not only in Spain, but also makes it easier for you to get in touch with the local population. Now you will probably think that the people in Barcelona speak Catalan of course and that is true, but most of them speak Spanish as well and even with Catalan you can still understand each other. In addition, there is no better and more efficient way to learn a language than to go to the country itself. With all Spaniards around you there are more than enough people to practice with.
A must when learning Spanish is the DuoLingo app. With this app you learn a new language step by step and theme by theme; speaking, listening, reading and writing. Don't wait to learn Spanish until you are in Spain. With the DuoLingo application you can easily start learning Spanish before you leave. Finally, many language courses are offered, both through institutions and through private individuals. Make the most of these opportunities to master the beautiful Spanish language. You won't regret it!
7. Groceries
In Barcelona, ​​most supermarkets are open Monday to Friday from 9:00 am to 9:00 pm and closed on Sundays. However, you don't have to starve on the Sundays because there are plenty of small supermarkets. Many of these supermarkets are open 24/7. Well-known supermarkets are Lidl, Mercadona and Carrefour. Be aware that you will probably have to wait in line or go shopping at less busy times.
Besides the daily groceries shops, there are also great clothes stores in the city. Barcelona has a large number of outlets that sell well-known brands for excellent prices, including Mango, Desigual and Zara. An overview of the bestoutlets in Barcelona can be found on our website. The ladies are sure to appreciate this! But there is also plenty of choice for fashion-conscious men.
8. Sports
Studying or working abroad often means that you have to say goodbye to your local football team or hockey club. Yet you want to keep on exercising. Sport is the easiest way to get in touch with other people. It also gives a lot of energy and satisfaction. In order to keep on exercising and to make sure that you have a good time during the summer months on the various beaches in Barcelona you can go to the gym. There are many gyms in Barcelona, ​​each with their own specialism. I personally go to Duet Fit and am very pleased with that gym. It has been set up using the same construction as Basic-Fit. For €1.00 extra on top of your monthly membership you can go to every Duet Fit in Barcelona. Other gyms are AltaFit and DIR.
Our old colleague Marie once picked out a few things about gyms in Barcelona. You can also go to the beach with some friends to play a game of volleyball or football, or go hiking. There are also several places on the beach with good gym facilities. And when you are tired, you can go sunbathing or take a dip in the sea to cool off. Then have a nice bite to eat at the many beach restaurants and bars.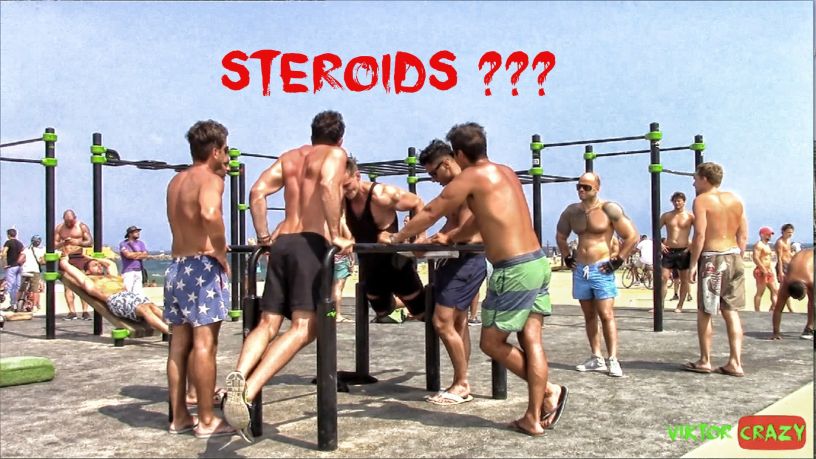 Strolling on the beaches of Barcelona...
9. Making Friends
Maybe you are going to Barcelona with friends or colleagues, or you already know people in Barcelona. There is also a good chance that you are going alone. Fortunately, meeting other people and friends in Barcelona is not such a big problem. There are many English speakers in Barcelona. The easiest thing is to become a member of a Facebook group, such as 'Barcelona Expats - International BCN' where you can connect with other people and perhaps meet up for a drink.
Fact: There are almost 14,000 Brits living in Catalonia, so you definitely won't feel alone. The Facebook group 'Erasmus Barcelona' is great for students.
In addition, a huge amount of activities are organised for students and anyone new to Barcelona. Go to a free salsa and bachata lesson once and you will immediately get a lot of new contacts. The first time it may be exciting to go somewhere completely new and alone, but remember that you are not the only one. There will probably be more new people. And once you know some people you will probably ask yourself what you have been so nervous about. All in all, there is a very friendly atmosphere and the good thing about Barcelona is that people are very social and open. Gaining new contacts should therefore not be a problem!
10. Sightseeing
Whether you like culture or not, in Barcelona you can't escape it. You will fall in love with the beautiful and authentic buildings anyway. And there is a lot of them! In addition to the beautiful buildings, there are also beautiful beaches, interesting museums and beautiful neighbourhoods. Barcelona is full of sights and the most famous ones are undoubtedly La Sagrada Familia, Parc Güell, Las Ramblas and Camp Nou. Take a look at this overview of sights in Barcelona and decide what you are going to view first!
For students, it is important to mention that with your student card you almost always get a discount on entrance fees and/or other activities. So make sure you always take your student card with you! In addition, it is also a good idea to become a member of ESN (Erasmus Student Network) or other Erasmus clubs in the relevant city where you are staying. These clubs often organise trips to other beautiful cities. In Barcelona, ​​for example, there are trips to Las Fallas (Valencia) and the party island of Ibiza. This will give you the chance to visit cheap other great destinations in Spain and abroad.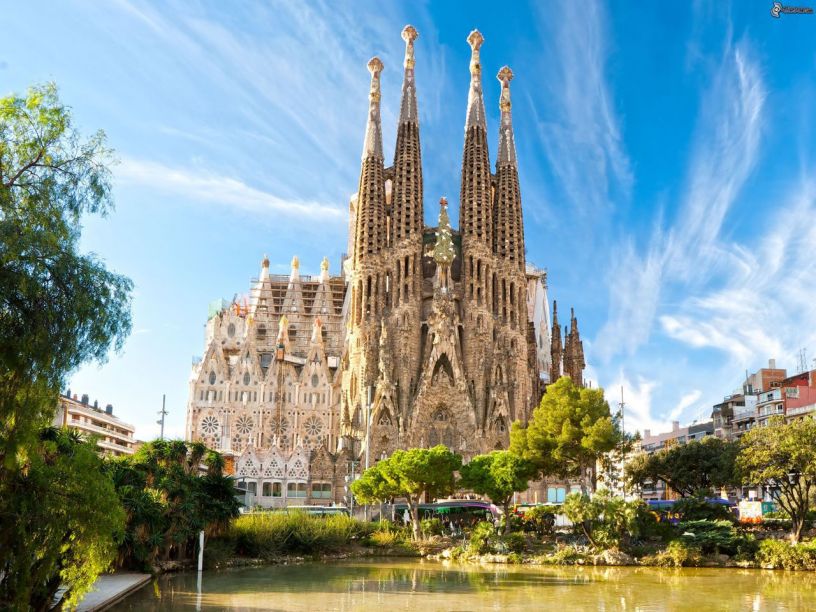 La Sagrada Familia
11. Good to Know
There are 2 more useful things you should know which we would like to share with you:
The drinking water: the drinking water in Spain will taste different due to the amount of chlorine. It can therefore seem like you are drinking from a swimming pool. What? Bah. You obviously don't want that. Just get bottles of water in the supermarket, which are really cheap and almost all Spaniards do. The drinking water also differs per region, since each region sets its own requirements for the quality of drinking water. From our own experience we can say that the water in Barcelona is not drinkable. If you let it cool in the fridge or freezer, you might not taste the chlorine.
Food in Barcelona: The Spanish food is very diverse and very tasty! But it is understandable that during your time in Spain you get homesick. Dunnes Irish Bar Barcelona serves some great British food, such as delicious, classic fish and chips for just €9.95.
In Advance & During Stay
1. Work
Working in Spain is great. The work pressure is low and often there is a friendly atmosphere. Working hours can be different, since there are companies that have a siesta, where the lunch break is 2 or 3 hours. This means that you will only be able to work in the evening at about 8 or 9pm. It is also important to know that wages are considerably lower. Obviously, the cost of living is also lower.
Research agency Adecco mentioned in February 2018 that the average monthly salary in Spain is €1,636. However, you can not take these figures seriously, given the scale of black work in Spain. If you are looking for work in Barcelona then it is recommended to become a member of a Facebook group such as 'Barcelona Expats, Jobs & Community'. Vacancies are frequently posted in this group for a number of different job roles. More tips on finding work can be found on our website.
NOTE: The average monthly salary in Spain is € 1,636, which is considerably low compared to other European countries! However, the cost of living is also lower.
2. Study
Barcelona is really a city for students. Besides there are numerous universities, as well as Business Schools and other institutions. Students from all over the world come to Barcelona to study. In addition to all the facilities, there are lots of things organised for students. So every day of the week, you can go to a popping party, on trips to other cities almost every weekend and there are a lot of activities. For example, you can learn to dance Salsa and Bachata on Monday evenings.
As soon as you start studying in Barcelona, you should become a member of the Facebook group 'Erasmus Barcelona' so that you are always kept informed of the craziest parties and activities. Finally, studying in Barcelona will also have a help you improve your language skills as a lot of people speak Catalan, Spanish and/or English.
3. Internship
An internship is a good way to gain relevant work experience and boost your CV. The advantage of an internship in Barcelona is that you will probably work in an international environment, with a good climate and various beaches! That sounds like music to the ears, right?
If you are looking for an internship in Spain or specifically Barcelona, check out Spain Internship. There, you will find a wide range of internships for short and longer duration and most of the internships are paid. It is important to check with your university or institution about the requirements they set for an internship. There are many start-ups and other SMEs at Spain Internship.

Spain Internship mediates between employers and students for internships
If you have more questions or do not agree, leave a comment and we will try to help you! And don't forget to like it if you found the article useful. Have fun in Barcelona!