General information
What do these business schools offer?
"The reason to come to a business school is to develop the talents of future managers; help to develop a global vision; improve confidence and the ability to evaluate; optimize employability; and to accompany businesses and society during this transformation."
If you are coming to study in Barcelona we advise you to look at our student accommodation in Barcelona.We offer apartments of different types, renovated and well furnished in all areas of Barcelona!
While this may be a very poetic vision, the very nature of a business school suggests a clear objective: to generate business and earn money. To get into one of these schools, requirements usually include an exam (written and oral) and sometimes proof of academic qualifications. It can be said that these schools are usually expensive at around €8000/year, so if you want your parents to cover it then you had better use your negotiation skills to demonstrate the value of this long-term investment.
The good thing about these business schools is that they offer a wealth of employment opportunities depending on your specialization upon graduation, in fields including marketing, finance, sales and law. Of course, that also depends on your motivation and willingness to learn. These schools have students who aren't clear on the future of their careers, as well as those who are very motivated to reach the top of the business ladder via a solid career plan.
Many of these schools are available on international exchanges like Erasmus and placements. This is just one reason why you'll see that Barcelona is an international city that's open to the world, something that's very important in today's business world where expatriation is one of the norms.
So, if you're one of those people with the will to discover new horizons and ways of working, as well as the drive to take projects to the next level, then keep reading to discover your potential business school in Barcelona.
Excursions in Barcelona
To make the most of Barcelona and fill your trip with unforgettable experiences and emotions, we offer you the excursions through the Catalan capital organized by our friends - the GetYourGuide team. Choose your excursion and fall in love with Barcelona:
The Top 3 Ranked Business Schools in Barcelona
The top 3 ranking business schools in Barcelona according to the Financial Times European and Global Business School Rankings are:
1. ESADE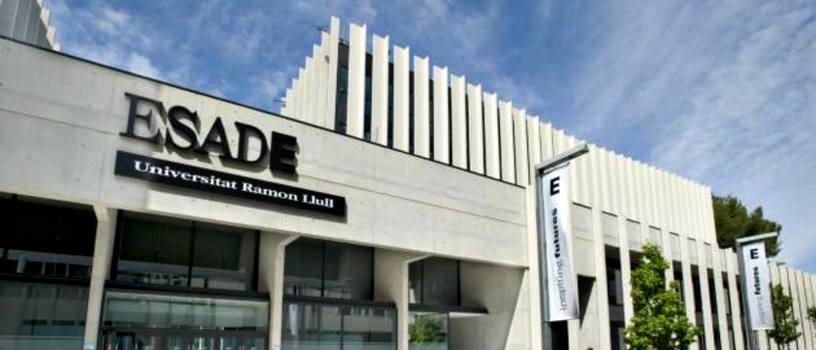 ESADE Business School
The international relations network is a basic pillar of this institution. It occupies 6th position in the European ranking and 17th in the global ranking. In addition, ESADE has collaboration agreements with more than 100 universities and business schools across five continents, and is the European business school that has the most extensive exchange network with Latin America.
It's also a founding member of CEMS, a prestigious global network between business schools and multinational companies. ESADE also boasts the three most recognized accreditations of the sector: AACSB International, EQUIS and AMBA. This is why it's one of the top-ranking schools in the world of business.
Addess: Av. de Pedralbes, 60-62
Telephone: 932 80 61 62
Website: www.esade.edu
2.IESE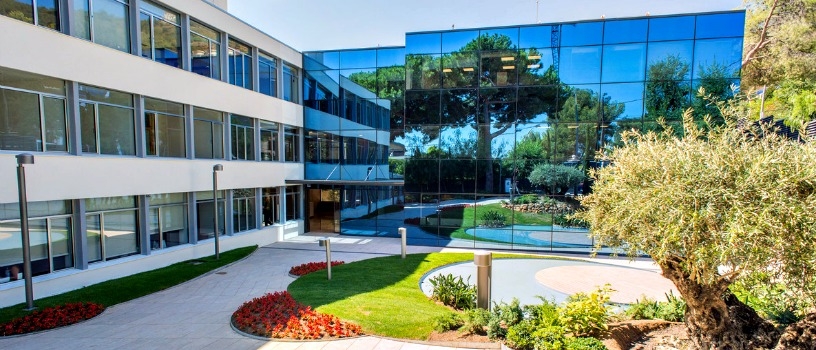 IESE Business School
IESE is a world-class business management training school and holds 8th position in the European ranking and 10th position in the global ranking. Like ESADE, IESE is also among the small group of business schools (less than 5%) which have obtained triple accreditation from AACSB, EQUIS and AMBA. The international experience of its students, geographical diversity of its classes and centres across five continents, all form part of its best qualities.
Address: Carrer d'Arnús i de Garí, 3-7
Telephone: 932 53 42 00
Website: www.iese.edu
3. EADA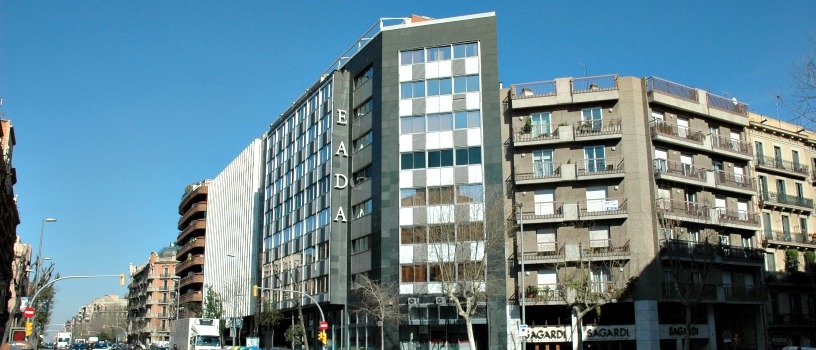 EADA Business School
EADA is also one of the few business schools with triple accreditation AACSB, EQUIS and AMBA. Founded in 1957, it drives itself on equality, independence, personal development, academic excellence and global vision. EADA holds 27th position in the European ranking, though it doesn't form part of the global ranking. However, it's MBA courses can be found all over the world thanks to its alliances with other schools.
It has developed a large-scale CSR (Corporate Social Responsibility) inculcation project for its students. The project is in relation to the 10 principles of the UN Global Compact: "These are 10 universally accepted principals to promote Corporate Social Responsibility in the areas of human rights, labour, environment, anti-corruption and business negotiation strategy."
Address: Carrer d'Aragó, 204
Telephone: 934 52 08 44
Website: www.eada.

edu
List of other business schools in Barcelona
Pompeu Fabra University Business School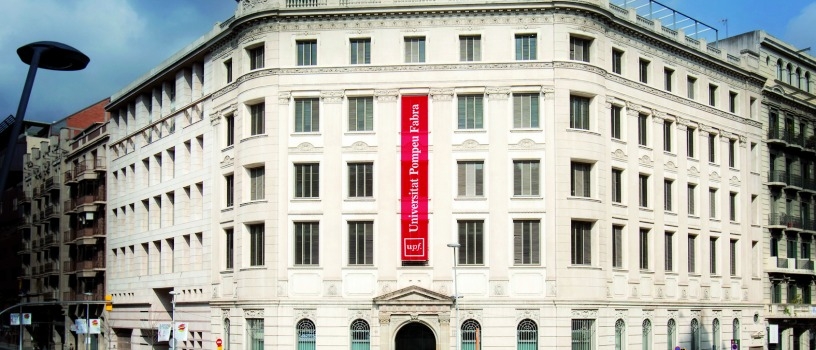 UPF Business School
According to The Times Higher Education World University Rankings, Pompeu Fabra University was the highest ranking in Spain in 2015. It's currently in 2nd position. It's among the Top 100 Universities in Europe and Top 200 in the world. For universities that are under 50 years old, it ranks 17th. It consistently maintains the number one position in Spain for Social Sciences.
EAE
EAE Business School
In terms of reputation, the EAE Business School has the third best amongst Spanish Business Schools according to MERCO 2016 — a ranking that attempts to order Spanish businesses according to their corporative reputability. With 50 years of experience as a business school, EAE has an international reputation, with students from over 45 countries coming to study there.
Castelldefels School of Social Sciences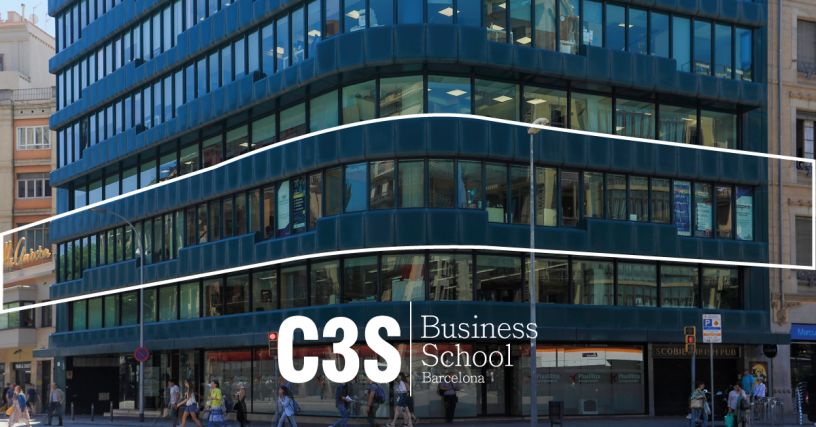 C3S Business School
Castelldefels School of Social Sciences (C3S Business School) is one of Barcelona's youngest business schools, quickly gaining traction as one of its best. This Business School has a strong curriculum of online and on-campus Diplomas, Bachelors, Masters and Doctorate Degrees partnering with world-class Universities. Their profile also includes great Internship Programs, delivering their students an excellent opportunity to grow professionally.
Located in the business-hub of Spain, their campus offers a vibrant experience to get involved in the city life of Barcelona.
C3S Business School is a breeding ground for business men and women from all parts of the world with a hunger for success, becoming a strong option for business entrepreneurs seeking to further their knowledge in an innovative international environment.
UOC Business School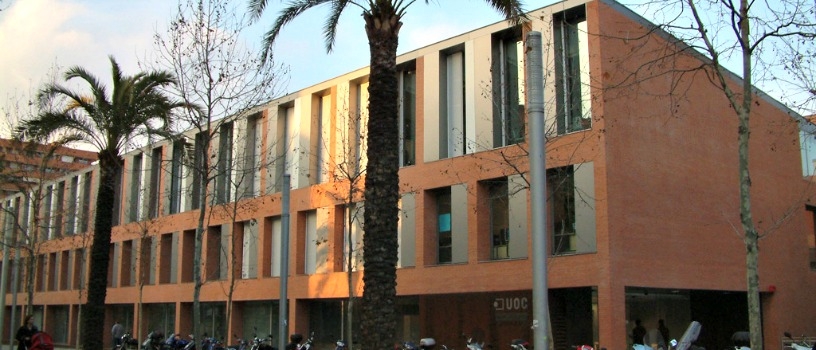 UOC Business School
This Open University is a worldwide leader in flexible degrees, offering high-quality online learning. Students can study one course or work towards a degree, while acquiring new abilities that are immediately applicable to their careers.
UIBS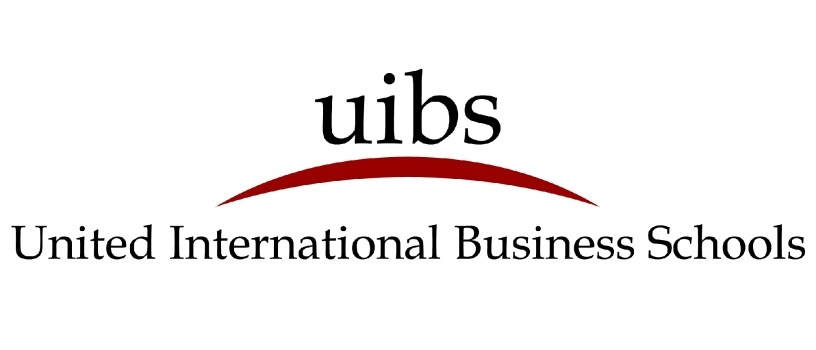 UIBS Business School
Another business school is UIBS (United International Business Schools), which is an extensive community from 60 countries around the world. The international study programme is designed to educate and train students to be well versed in international business and administration. The university equips students with highly practical abilities and knowledge.
ESEI
ESEI Business School
Founded in 1989, it aims to provide a world-focused education by combining academic excellence for business studies with humane values, developing students' characters.
EU Business School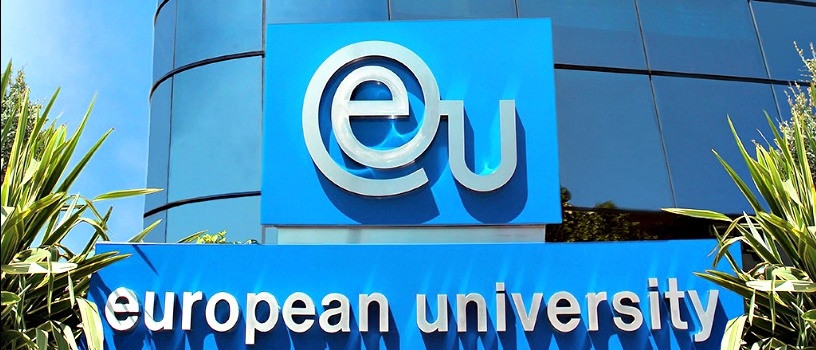 EU Business School
European University is an internationally-accredited business school that combines North American business education models with European ones, by applying classroom theory to professional skills.
Global Business School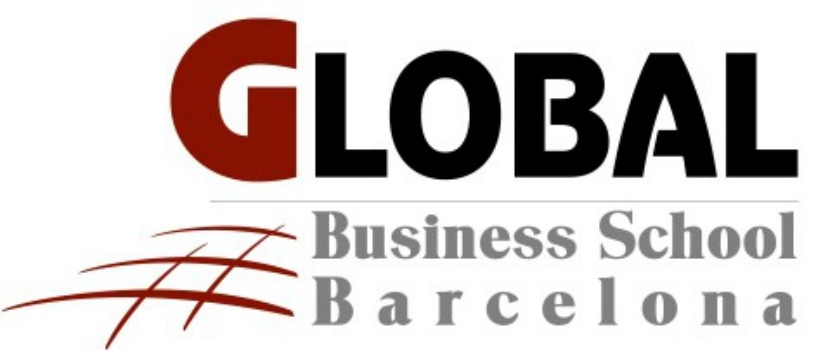 Global Business School
This business school is an excellent place for students who are looking for innovative business degrees in Europe. The aspects that it says separate it from the competition are its global approach, business ethics and sustainability, employability, modern-university style and individual focus.
GSE Business School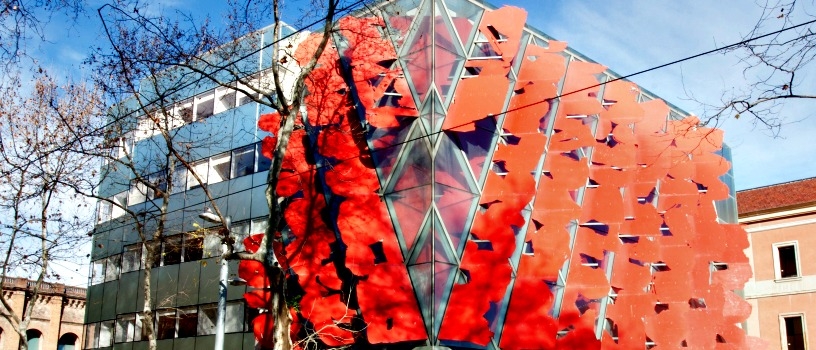 GSE Business School
This school offers a wide range of academic and professional degrees in economics and finance to graduates who are committed to understanding the complex economic and financial processes of an increasingly global society. They don't just specialize in study programmes though, as they also have an economy and finance research and investigation centre. 
Toulouse Business School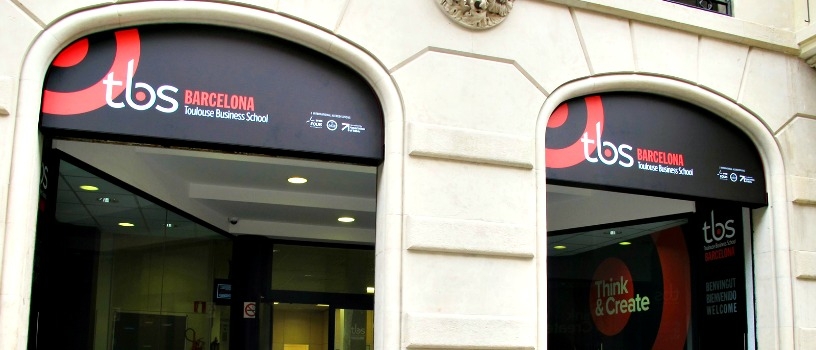 Toulouse Business School
This school has three campuses, which are in Toulouse, France; Casablanca, Morocco; and Barcelona, Spain. They provide students with the chance to study in two countries and learn various languages. In Barcelona, they are currently focusing on their management degrees that allow students to obtain a Double Degree – an official French degree and a Master's with the Polytechnic University of Barcelona in MSc Marketing or MSc Finance.
Geneva Business School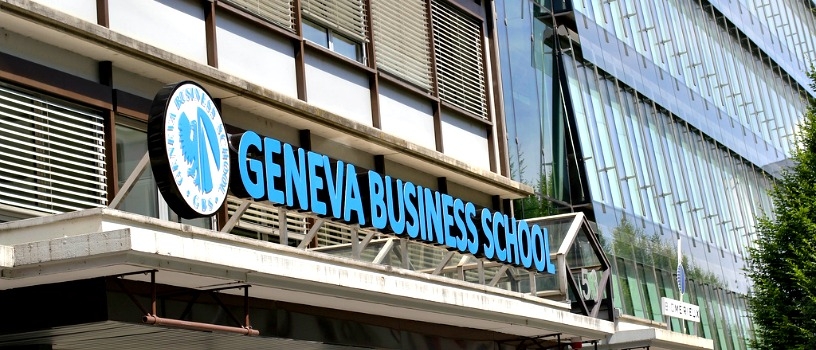 Geneva Business School
Geneva Business School is a prominent Swiss business school with an international focus, dedicated to preparing the world's leaders for success. GBS encourages students to develop their full intellectual potential and pursue excellence. The school offers bachelor's, master's, online doctorates, executive programs and summer courses that give you the opportunity to gain valuable business skills.
INSA Business School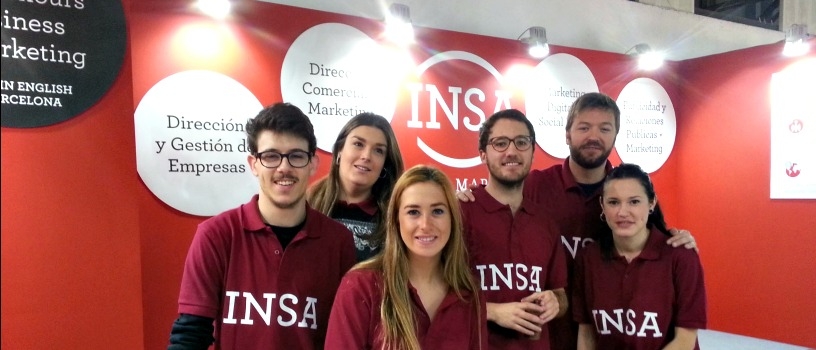 INSA Business School
INSA offers a wide range of up-to-date training programs in different areas of business. They are always responding to the needs of the market, training professionals that are able to successfully insert themselves into the jobs market through the school's practical and realistic training plans. The university offers bachelor's degrees, degrees and masters.
ESERP Business School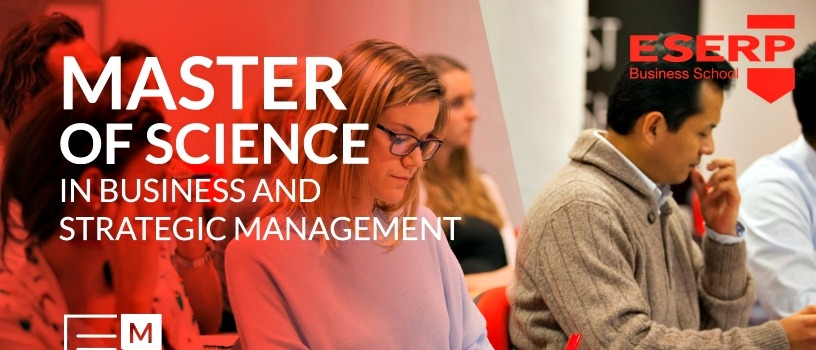 Master's at ESERP
Another Barcelona business school is ESERP, which also has campuses in Madrid and Palma de Mallorca.
University of Barcelona School of Economics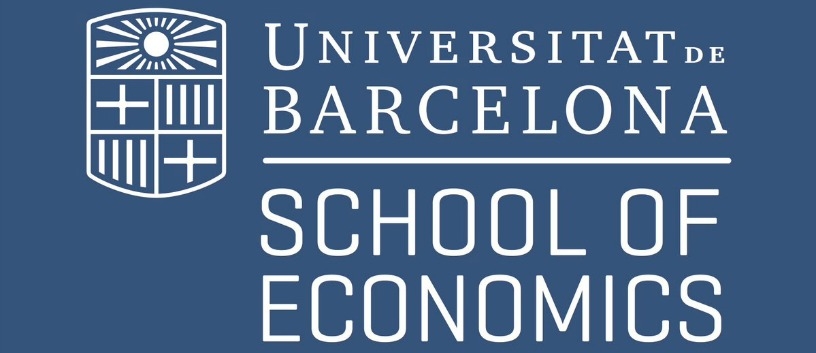 University of Barcelona Business School
It may not be the top-ranking business school of Barcelona, but why not try one of the business courses at the University of Barcelona's School of Economics? It's a great place to study and develop your skills. You can consult course details at the faculty, but just so you know the majority of the information is provided only in Spanish or Catalan.
It's just business, mate.