1. Visit PortAventura
If you come to Barcelona with family or friends and love adrenaline rushes then PortAventura theme park is for you. It is possible to go by train or bus. You can catch the train from three different stations, which are Estació de Franca, Passeig de Gràcia and Sants Estació. The trip takes about 1h to 1h 30 mins. You can check the timetables, return trips are just €16 (8 each way). Departures are every 90 minutes.
If you are coming to study in Barcelona we advise you to look at our student accommodation in Barcelona.We offer apartments of different types, renovated and well furnished in all areas of Barcelona!
There are also coaches from Plana that travel from the airport to the park with a journey time of about 1hr 45 mins for €14. The business Juliá offers a pack for both transport and park entrance from their office on Carrer Balmes 5 (Close to Plaça de Catalunya). You can get more information on their website here.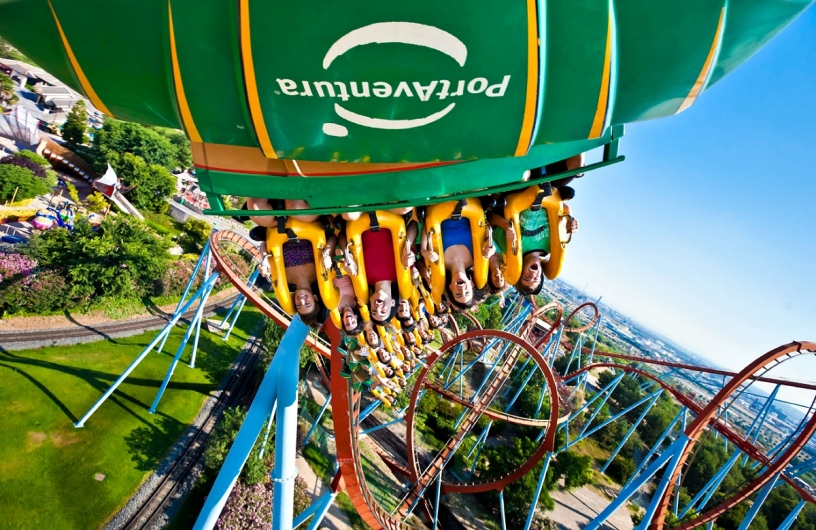 Have a fantastic time at PortAventura.
Excursions in Barcelona
To make the most of Barcelona and fill your trip with unforgettable experiences and emotions, we offer you the excursions through the Catalan capital organized by our friends - the GetYourGuide team. Choose your excursion and fall in love with Barcelona:
2. An excursion to Montserrat
Montserrat is the name of the mountain that is home to the Santa María Monastery. The sierra range is a collection of rare natural phenomenon of serrated mountains. It's about 70 kilometres from Barcelona. Visiting the monastery is free and the setting is absolutely breathtaking as you can see for miles from these sky-touched mountains. If you like to hike too, that are various routes on Montserrat that you could follow.
To get to Montserrat you can start by catching the R5 train to Manresa from Espanya station which runs every hour (you can check timetables here). Once you arrive, you have to take the funicular or tram to get to the mountain then change for another funicular or cable car to climb it.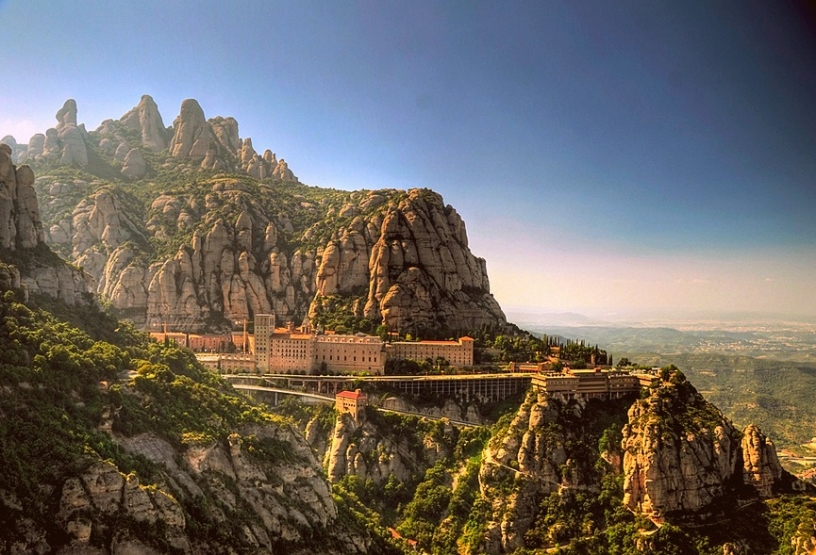 Impressive views from the monastery on Montserrat
3. Celebrate in Sitges
South of Barcelona you'll find the beautiful town of Sitges. Apart from a rich history, the town is known for its open-mindedness towards LGBT culture making it one of the gay capitals of Europe. It's also home to the International Fantasy Film Festival. This beloved coastal town has its very own beaches and many restaurants where you can sample mediterranean cuisine. It has a lively nightlife that's perfect for clubbers along the famous "Street of Sin" that's home to many nightclubs. Don't forget the town-wide celebration of the annual Carnival!
This town is full of charm, with white houses, narrow streets, and love amongst both locals and tourists coming from Barcelona. It's just a 30 minute trip on the train from the train stations Clot, Passeig de Gràcia, and Sants for just €10 return. Trains leave every 30 minutes.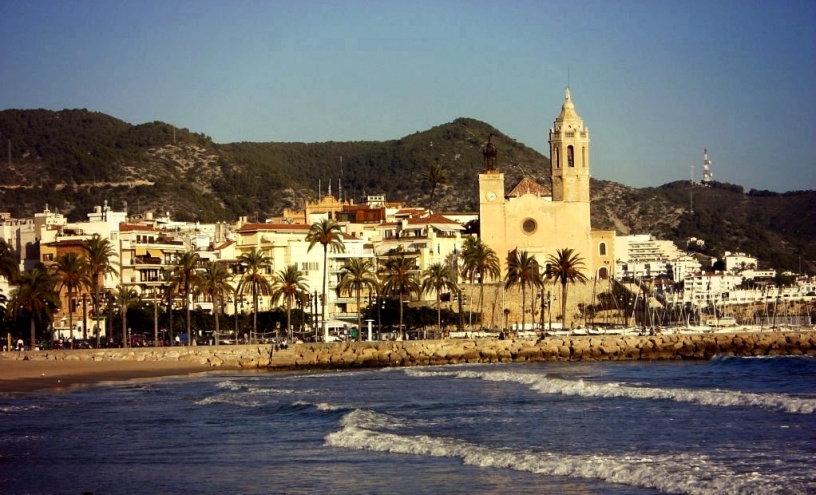 The charm of Sitges
4. Visit the Dali Museum in Figueres
The Dali Museum is an amazing and unique museum. Each of his works is something unusual and extravagant unto itself and that just makes the visit even more fascinating. A piece of advice though; during summer the museum is usually overpopulated, so try to visit in a calmer season! The museum price is €12 for a standard entry and €9 discounted (kids, seniors, students, etc).
After visiting you can enjoy the charm of this Mediterranean city as you stroll through its historic center. It can be reached by train with €15. The journey takes about 2 hours. But there are also buses run by Sagalés whose departure point is Barcelona Airport. The trip can last between 2hrs and 2hrs 20 mins. Tickets can be purchased directly from the driver.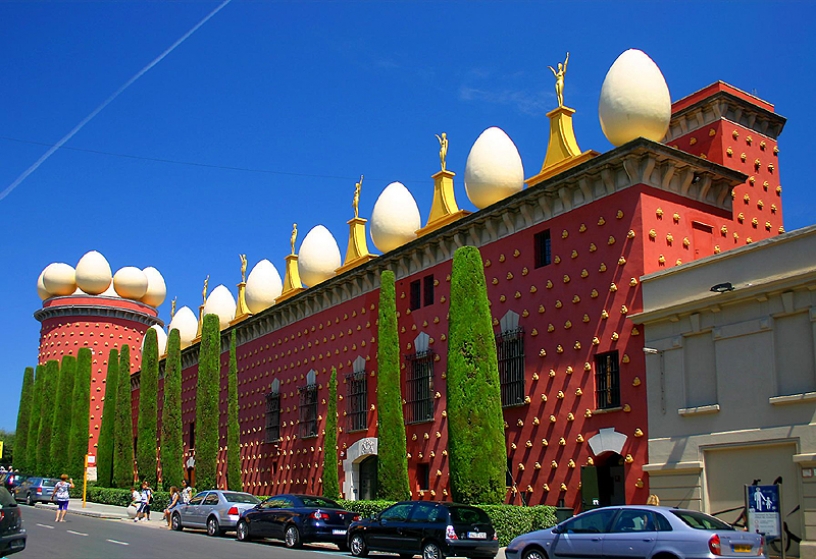 The zany museum from Dali
5. Stroll the wonderful city of Girona
Girona is an alluring city crossed by its own canal and has lots of sights to see, like the cathedral, Sant Pere de Galligans monastery, and Archaeological Museum of Catalonia. You can also trudge the little streets of the Jewish Quarter, enjoy the many restaurants, and other services around the city.
It's quite a touristic city with a strong cultural heritage that will not leave you indifferent. Perhaps most interesting for people not so interested in history is that some of the scenes from HBO's Game of Thrones were filmed in Girona. If you want to take the train you can take a high-velocity AVE train in just 40-minutes for about €30 return, but the regional trains are cheaper between €18 - €24 return despite journey times of between 1hr 15 mins - 2hrs. Finally there are coaches from Estació del Nord at €22 return.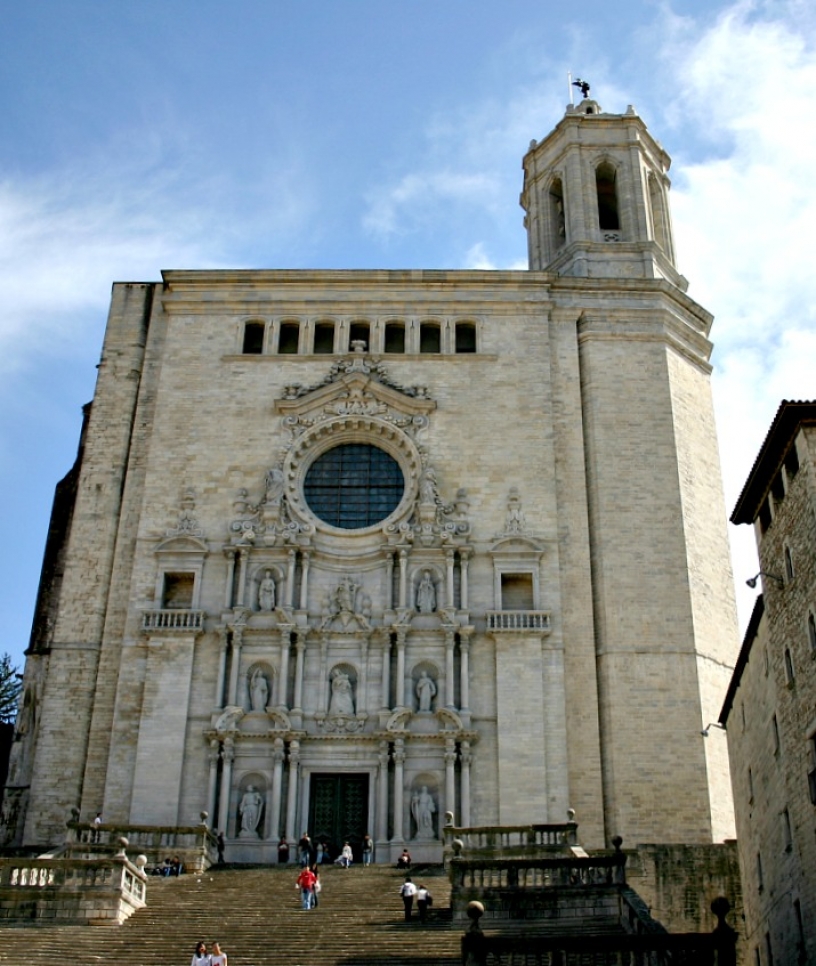 The majestic Girona Cathedral
There you have it. Now you know how easy it is to make day-trips away from Barcelona without a car! Again, Barcelona's public transport network generally won't let you down and takes you to some great attractions even using only Metro or bus. Not bad, right?
If you do decide to visit Barcelona in a car, you will find it hard (and expensive) to park. If that's the case then take a look at this article to help get you parking for free in Barcelona.
Map of day-trips to make from Barcelona without a car