CosmoCaixa - Science Museum
(Museum)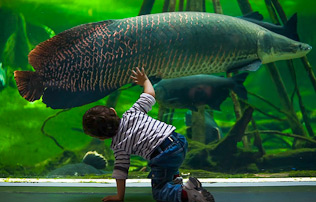 CosmoCaixa in Barcelona is the city's science museum. It's one of the most interesting museums in Barcelona. It is twinned with its counterpart in Madrid, this museum from the Caixa Bank hosts from interesting collections from various fields of science and focuses on bringing science to all audiences, especially children.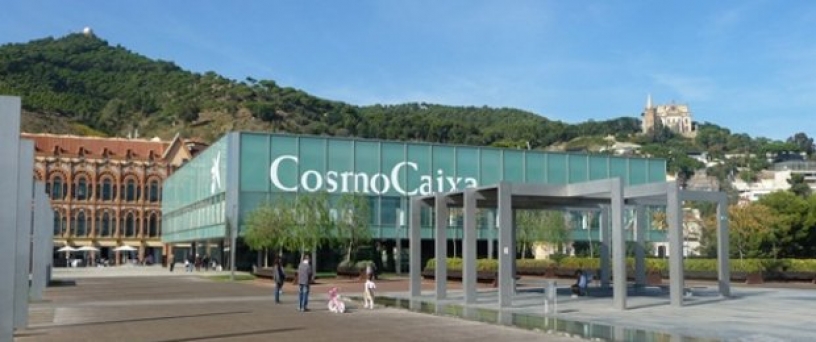 If you come to visit the capital of Catalonia, ​​we will help you to find the best long term rentals in barcelona. We offer apartments of different types, renovated and well furnished in all areas of Barcelona!
Created to Convey Science
The building is a work fromJosep Domènech i Estepa, and opened as a place for the blind, but this only lasted during the 70s. It then become the base as the Museo de las Ciencias de Barcelona. In 2004, the project was taken over by Obras Social La Caixa, a social programme from a Catalan bank. It was remodeled and became known as CosmoCaixa.
The renovation expanded the old modernist building, giving it a more modern look using glass and iron. Today, the museum has its own carpark, a plaza at the entrance, and nine floors, six of which are below the ground.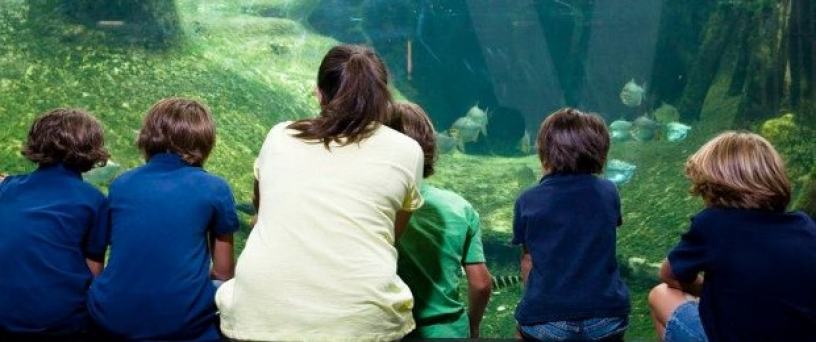 Excursions in Barcelona
To make the most of Barcelona and fill your trip with unforgettable experiences and emotions, we offer you the excursions through the Catalan capital organized by our friends - the GetYourGuide team. Choose your excursion and fall in love with Barcelona:
What you can Find at CosmoCaixa
CosmoCaixa is where you can find a series of permanent exhibits as well as fun temporary exhibits across its various pavillions. Here are some of the most popular permanent exhibitions:
The geological wall: A huge wall showing the layers of the earth's crust accompanied by experiments to demonstrate how it works.
The Rainforest: A detailed reproduction of the Amazon rainforest, where you can find more than 100 species of plants and animals living as if they were in the wild. Fish, birds, mammals, and reptiles of all kinds can be seen from the outside or by walking through the forest, with tropical rain falls from time to time.
The living matter: A look at the evolution of earth from its creation, to the formation of life and beyond. Including topics like radiation, optics, gravity, determinism, etc.
Planetarium: In this space you can watch 3D projections. The space is adapted to various shows including astronomy and more.
Children rooms: There are multiple rooms such as Flash and Clik, the Bubble Planetarium Or ¡Toca toca! (Touch Touch!). In these rooms the youngest children will have fun while learning about science through games and activities.
Weather station: Here you can learn the study of weather including climate change, how weather is measured, and more.
There is also a shop and café-restuarant as well as a guide service.
Useful Information:
Where: C/ Isaac Newton, 26
How to get there: Buses -17, 22, 58, 73, 75, 60 and 196. Metro - Not recommended, the closest station is Marqués de la Valdavia. Tram- Blau. Rail - Avigunda del Tibidabo Station
Opening Times: Tuesday to Sunday - from 10:00 to 20:00. Closed 25th December, 1st and 6th January, and most public holidays. Open on public holidays if during Monday, (for example Easter).
Prices: Adults - €4. Free entry for under 16s.
Other attractions in Sarrià - St Gervasi
Torre Bellesguard

One of the most unknown Barcelona buildings by Gaudí has a secret...
Read more about Sarrià - St Gervasi ➯
Do you like this post?
Click here!

4.5/5 - 2 votes
Share your thoughts
Apartments in Barcelona
Related articles
Tired of reading about Barcelona? Find an apartment and stay there!