Sarrià - Sant Gervasi
(Districts)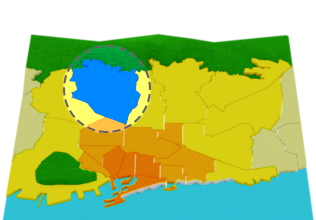 Sarrià - Sant Gervasi — Barcelona's uptown area
Sarria- Sant Gervasi occupies a large area at the top of the city. Until the nineteenth century, this area has been considered as a separate area of Barcelona. These days it continues feeling relaxed and open. This part of town is full of tiny squares, gardens, parks, and stately homes. Come and be seduced by the London atmosphere of this neighbourhood. Here we show you a video in which you'll discover the district of La Sarrià in the hand of its neighbours. If you're student you'll also be interested in learning about libraries, green areas and places to practice sport.
Video presentation of the neighbourhood
If you come to visit the capital of Catalonia, ​​we will help you to find the best apartments for long term in Barcelona. We offer apartments of different types, renovated and well furnished in all areas of Barcelona!
Why Stay Here?
If you love Barcelona, but also want to enjoy a stay away from the bustle of the city centre, then Sarria - Sant gervasi is the perfect place. The main residents are wealthy citizens and those who opt to quietly enjoy retirement upon the heights of Barcelona.
It is a place to enjoy the city at your own pace, and heavily features FGC stations (public trains that go to the city centre). If you like how this neighbourhood paints, you can take a look at our apartments monthly rentals in Barcelona
Attractions

Tibidabo Amusement Park
Sarrià-Sant Gervasi is full of things to do if you enjoy parks and a relaxed pace. For example, the area features the CosmoCaixa Science Museum that was renovated by Robert y Esteve Terradas. The museum boasts 9 different floors with permanent and temporary exhibits in addition to educational programs aimed towards all types of audiences. Without a doubt, it's more than worth a visit.
The view from 550 metres high at the beautiful Iglesia del Sagrat Cor is unmissable. While you're there you can live a little and experience the strong sensations available at the Tibidabo amusement park, where you can have a blast on the various rides.
The district is ideal for taking in the sun and going for a walk, especially around Sarrià- Sant Gervasi Park. If you've got a car on hand, then drive up to the Vallvidrera viewpoint. When you look around the stunning landscape from here, you won't question why it has been the setting for various movies. To relax you also have many parks like the Sentmenat Garden.
Other points of interest we recommend is the Torre Bellesguard, one of the jewels of Gaudí that opened the doors to the public recently.
Student information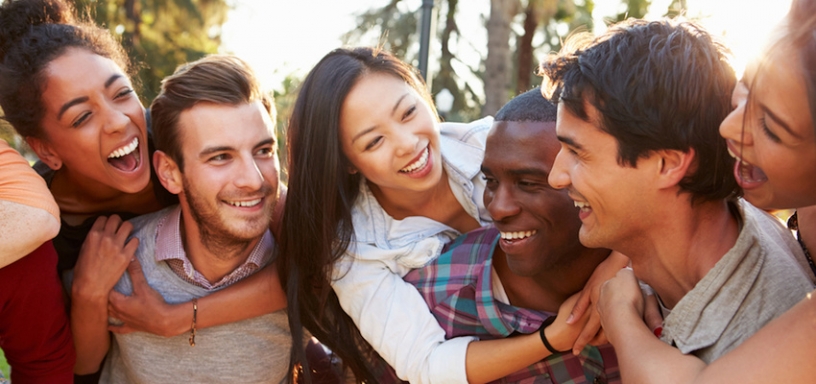 Students in Barcelona
Sarriá is one of the quieter neighbourhoods with the higher quality of life in Barcelona. On top, there's everything a student would need. You can find several university campuses such as Eina - School of Disseny i Art, Faculty of Economics - School of Management - IQS, Universitat Abat Oliba CEU, Universitat Oberta de Catalunya and Ramon Llull among others. If you like how it sounds, you can take a look at our selection of student accommodations in this neighbourhood.
In addition to the campuses libraries, you also have the public ones: Biblioteca Sant Gervasi - Joan Maragall, Clara Library and Biblioteca Collserola-Josep Miracle. Another strong point of this neighbourhood is its language classes. There are at least 20 schools, and some of them are internationally renowned: the British Council-Institut Britànic, Institut Français de Barcelone, E.F.Escuela International de Idiomas and many more.
In addition, being a neighbourhood a little removed from the centre, it has parks and forests perfect to enjoy nature: Jardines del Turó del Putxet, Parc de Monterols, Parc del poeta Eduard Marquina and above the Passeig del Bonanova, you only have nature for kilometres.
If you want to practise sport in the city, you have lots of municipal centres and many basketball and football fields in these parks: Center Esportiu Municipal Putxet, Center Esportiu Municipal Can Caralleu, Camp Municipal Football Club Vallvidrera.
Where to Eat

Casa Tomás
In the area you can find several bars and restaurants. If you're looking tapas bars, you'll like the Mirablau, which also has an amazing view over the entire city. It's enough to seduce anyone, especially at night, when the panoramic vistas become even more magical...
For lovers of traditional Spanish cuisine, don't miss Casa Tomás. An absolutely non-pretentious locale which is famous for its Patatas Bravas and Croquettes.
The Jacaranda del Dos Torres restaurant is worthy with its own garden. For a little more than you would usually pay in the zone, this restaurant specializes in creative and delicious tapas. Ideal for celebrations and special events... Or simply just to try something new. Perfect.
Nightlife

The Sutton Club
The area isn't usually famous for its nightly activities. But there are a couple of nightclubs. The Sutton is one of the most famous places, if you're looking for an elegant club with a large room to dance, you'll be satisfied.
Just know that this club has a strict dress code : go there well dressed, girls with heels and guys with shirt. For those who prefer to listen to Dance Hall and dance on HipHop, Otto Zutz is the right place to move your body until dawn.
The Twist is great place to start the night. You'll have a wide selection of cocktails, waiters are very friendly and the atmosphere of the most enjoyable.
Excursions in Barcelona
To make the most of Barcelona and fill your trip with unforgettable experiences and emotions, we offer you the excursions through the Catalan capital organized by our friends - the GetYourGuide team. Choose your excursion and fall in love with Barcelona:
Shopping

Lu Ink
The streets of Madrazo and Balmes are full of specialized, local boutiques like Lu Ink - a shop dedicated to interior design, or Savan - an elegant clothing shop with pure style.
There's also a market on Passeig Reina Elisenda de Montcada, which while smaller than the famous Boqueria Market, still offers lots of fresh local produce. Fruits, vegetables, meats, fish, it's all good. If you're looking for a gift, then check out the Foix de Sarrià, where you can buy a mouthwatering cake — or all kind of pastries and muffins — for someone lucky enough to have you as a friend!
Getting Around

LIne 6
Getting around Sant-Gervasi is simple. There are two train lines in Plaza Catalunya that frequently pass through.
Along line 6, there are 10 stops to get from Plaza Catalunya and you can use a metro ticket. To go to the Tibidabo, we advise you to take the FGC L7 to Avinguida Tibidabo and take the tram, get off at Plaça Doctor Andreu and take the Funicular del Tibidabo which leaves every 15 minutes.
Other images
Attractions in Sarrià - St Gervasi
Do you like this post?
Click here!

3.88/5 - 8 votes
Share your thoughts
Related articles
Tired of reading about Barcelona? Find an apartment and stay there!