How to dress for outdoors cinema in Barcelona
It's true that it's hot in Barcelona and that summer here can be stuffy. However, during the night, temperatures drop and it feels a bit humid. Especially if you decide to go see a cinema at the Castle of Montjuïc or by the beach. You should wear comfortable clothes (also bring a beach towel) and something to cover up a bit more just in case you need it as the night sets in. The ideal is to bring a jacket — nothing too heavy — or a jumper.
If you come to visit the capital of Catalonia, ​​we will help you to find the best long term rentals in barcelona. We offer apartments of different types, renovated and well furnished in all areas of Barcelona!
If you're a woman, you could also wear a large sarong on which to lie comfortably. The bigger the better, so you'll get more space and avoid sharing the same space with strangers.
What to bring to the outdoors cinema
Enjoying a good film under the moonlight is an experience that isn't easily forgotten, especially in an environment like Barcelona. So why ruin the night with little oversights or beginner's mistakes that could easily be avoided? What are the things that should not be forgot at home?
A large beach towel: Especially if you decide to go to Sala Montjuïc, where people settle directly on the lawn inside the castle… Or of course, if you go to the beach cinema.
Anti-Mosquitoes: Summer not only brings the outdoors cinema season, it brings mosquito season too. In your backpack or bag don't forget to take a good mosquito repellent.
Snack: An open-air cinema isn't like those big movie theatres where you're practically forced to eat the usual expensive popcorn. Instead, you're absolutely free to stock up at the local supermarket on anything that goes through your head. Don't forget to include some cold drinks. Some will allow you to bring alcohol, but always check before turning up with any booze.
Excursions in Barcelona
To make the most of Barcelona and fill your trip with unforgettable experiences and emotions, we offer you the excursions through the Catalan capital organized by our friends - the GetYourGuide team. Choose your excursion and fall in love with Barcelona:
List of open-air cinemas in Barcelona
Sala Montjuïc
The best known is the Open-air cinema called Sala Montjuïc. It's a wonderful event that combines classics and newly released blockbusters. Each session includes a concert and short Catalan film production. The films are shown in their original language with subtitles in Spanish, meaning most of them will be in English, allowing you to fully enjoy this festival if you don't know any Spanish. What makes this Barcelona's most beloved cinematic event is undoubtedly the beautiful place where it's held — the gardens of Santa Eulalia at Montjuïc Castle.
Don't forget to bring several towels or a deckchair. If you forget, don't worry because you can also rent some there. Remember that during the night, temperatures go down and it gets a bit humid. You can also take advantage of being there to visit the building and discover its history. There are packages available that have a guided tour of the Castle included in the price of a ticket.
Cinema Lliure a la Platja
If you're one of those who prefer to watch movies with their feet sunk in the sand and the moon reflecting on the Mediterranean sea, then you'll love the Cine Lluire a la Platja. It's a free programme of independent films that are projected directly across different beaches every Friday. In Barcelona it takes place on San Sebastià Beach (Barceloneta neighbourhood), Badalona on Estació Beach, and Prat de Llobregat on Prat beach. In Mataró, however, it takes place on Saturdays on Varadero beach. Sessions all begin at 9PM.
And there's more. Cinema Lliure is also the perfect opportunity to spend a night with your family (there's a night with an animated film oriented to children). You can discuss, comment and enjoy not only movies, but also music and short films with the moon in the background.
Mecal Air
The main open-air cinema for short films is undoubtedly Mecal Air in Poble Espanyol. This venue — for those who don't know it — is a literal open-air museum located at the foot of Montjuïc. It was built for the 1929 Universal Exhibition to recreate a village that contained the main characteristics of the most typical Spanish towns and cities. In its interior you'll find some of the most representative buildings, squares and streets of Spain.
Mecal Air is the summer version of Mecal Barcelona International Short Film Festival. It's the ideal event to start your weekend in Barcelona. Each week, a different theme is selected with various short films and a varied gastronomic offering via a barbecue. Themes are various and numerous, from eroticism to humour: They even have a month dedicated to geeks and lovers of Sci-fi.
Cine en el Parque de la España Industrial
Where can you find an iron dragon, slide, lake protected by a statue of Neptune and huge-scaling stairs. Parc de l'Espanya Industrial. It also hosts an open-air cinema especially for children. The park, which owes its name to a factory that once occupied this land, stands out for its three towers that resemble the factory's chimneys. The project, known as Punt Multimedia Casa del Mig, organises three free screenings on Sunday afternoons with the latest animated movies being screened for children.
Centro de Cultura Contemporánea de Barcelona
Another summer alternative in Barcelona is the showreel organised by the Centre for Contemporary Culture of Barcelona — the famous CCCB — located in the heart of the cosmopolitan Raval neighbourhood of Barcelona. Each year a different genre is chosen for the films that are shown for free in the beautiful Pati de les Dones (Women's Patio) within the inner courtyard of the CCCB complex.
The films are preceded by some short films that are selected by the CCCB. Sessions usually take place every Tuesday, Wednesday and Thursday during August and start at 10PM. As is the case of Sala Montjuïc, they also allow you to bring your own snacks. There's also a kiosk at the CCCB with drinks and snacks for those affected by sudden hunger urges.
Cinema Jove a la Fresca
The civic centres of Barcelona are very dear to the neighbours of each area. That's also the case of Casa del Rellotge Civic Centre, which organises a showreel of free films every year at the Gardens of Can Farrera.
Cotxeres de Sants
In the middle of the week the place to be is at the Civic Centre Cotxeres de Sants, where every Thursday afternoon, recent film releases of different genres are screened for free. The event runs from 9 June to 21 July and sessions begin at 10PM.
Cinema Coooperativa a La Fresca
This one is also in the Sants area. During Wednesdays of June and July, you'll have the opportunity to see and comment on films related to themes of importance to the local community. You can also listen to live music and try some typical local gastronomy. Projections begin at 8:30PM at Plaça d'Herenni in the Hostafrancs neigbourhood. Before each session there will be a round table with different co-operative projects and discussions on various topics. It's the best way to actively participate in neighbourhood life in a fun way.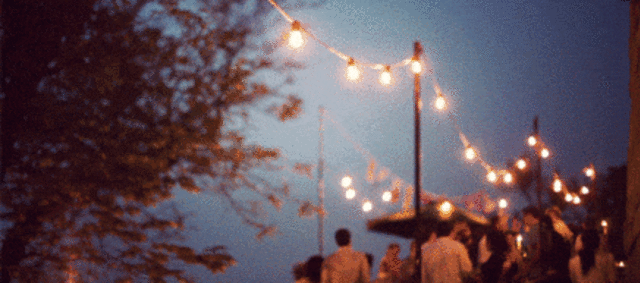 Outdoor summer nights