Barcelona port's 3 main embarking points: Moll Adossat, World Trade Center and Port Vell
The official Barcelona Port website has en interactive map to give you a good idea of where its 3 main zones are. Here's a bit more information on each of them:
If you come to visit the capital of Catalonia, ​​we will help you to find the best vacation rentals in barcelona. We offer apartments of different types, renovated and well furnished in all areas of Barcelona!
About Moll Adossat terminals
These terminals are furthest away from the city. There are 4, called Terminal A, B, C, and D respectively. This part of the port is where the biggest cruise ships dock and is located about 2 kilometres from Las Ramblas.
About World Trade Center terminals
This port is found relatively close to the end of Las Ramblas and is made up of Terminal North, East, and South. The World Trade Center pier is the docking point for smaller passenger ships than the ones at Moll Adossat. It's by Sant Bertrand terminal where Barcelona's ferries dock, taking you to local destinations such as Ibiza, Palma de Mallorca, and other Balearic islands.
About Maremagnum Port Vell
There are very few passenger ships that stop in this area, if any they are the smaller variety. The majority of boats in this area are smaller commercial and private ships.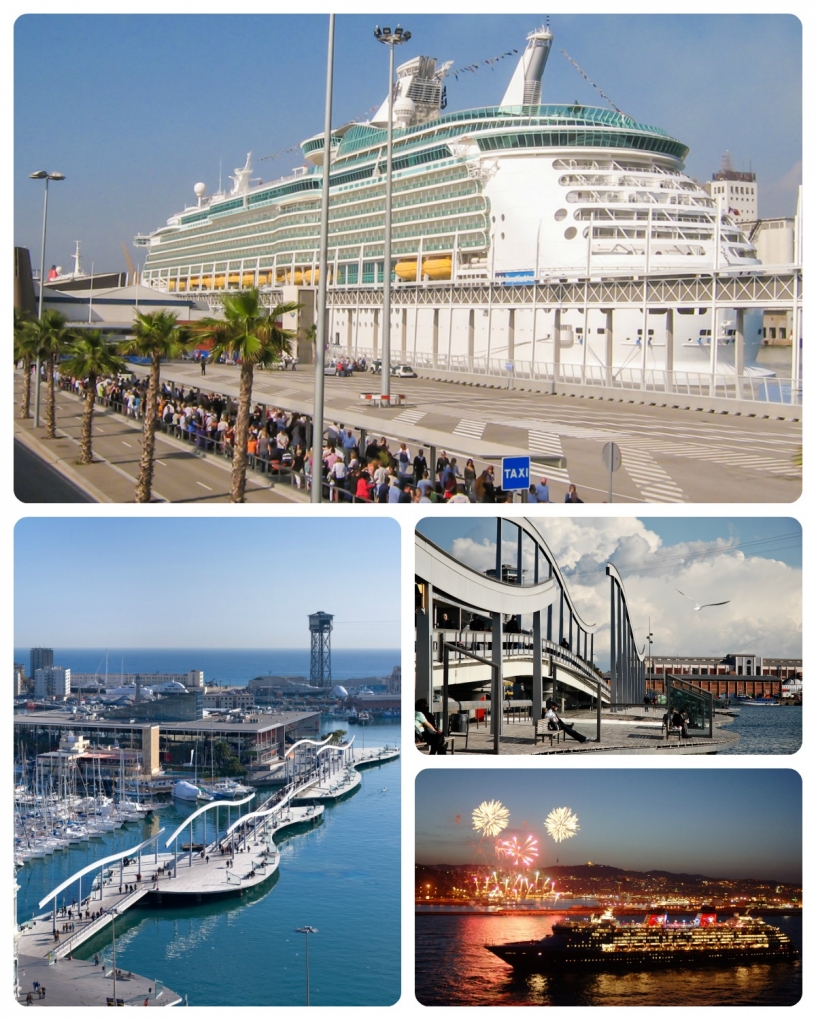 The different areas of Barcelona Port
Excursions in Barcelona
To make the most of Barcelona and fill your trip with unforgettable experiences and emotions, we offer you the excursions through the Catalan capital organized by our friends - the GetYourGuide team. Choose your excursion and fall in love with Barcelona:
How to get to Moll Adossat?
Get there by car
You can access the port by car, but always leave in advance and reserve a parking spot at the neighbouring World Trade Center pier. The walk from this parking garage is about 20 minutes walk away.
Get there by taxi
If you go by taxi, you can find a cheaper parking garage to leave your car if you have one. Just like the airport, taking a taxi to the port has a supplemental charge, but they won't be allowed to charge you for any luggage.
Get there by the Port Bus service
If you want a cheaper alternative to catching a taxi, the Port Bus service is for you. To catch this blue bus, go to Plaça de les Drassanes (where you find the Christopher Columbus statue), near Drassanes Metro station.
The bus route visits each section of the port mentioned in this article (Moll Adossat, World Trade Center, and Port Vell - where it starts). It leaves roughly every 30 minutes - but this can vary depending on the time of the year - so while it visits every part of the port, it's only really worth catching if you're going to Moll Adossat.
Get there by walking
While it's very possible to walk to Moll Adossat, it's not as short of a walk as it seems. If you do choose this route then make sure you leave at least 45 minutes from departing Las Ramblas and follow the coastline across Montjuic to arrive on time.
How to get to World Trade Center?
Get there by car
This is the most convenient port to get to via car as it is where the parking garage is located. Expect to pay around €75 for 7 days, slightly higher than average. You will find it much more to use a safe and free place to park and then use public transport.
Get there by public transport and walking
Unlike Moll Adossat, you won't need a taxi nor the Port Bus service to get to the World Trade Center terminals as you can easily walk there from the nearest Metro station Drassanes (Line 3 of the city metro system).
How to get to Port Vell?
Get there by public transport and walking
Because Port Vell is so easy to access, you hardly need to use a car at all. Port Vell is right by the Columbus monument at the end of Las Ramblas, which you can get to via the previously mentioned Drassanes metro station.
How to get to Barcelona Port from outside of Barcelona?
If you're in another part of Spain or Catalonia, you can go to the port by following the signs that lead there. Take Exit 21 on "Ronda Litoral" highway. Remember, parking in Barcelona is complicated. The closest parking garage is at the World Trade Center Pier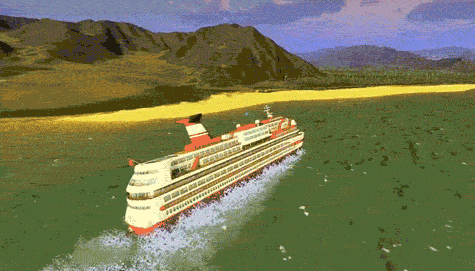 The future of high speed cruises will make arriving on time a bit more complicated...