Festes de la Mercè 2016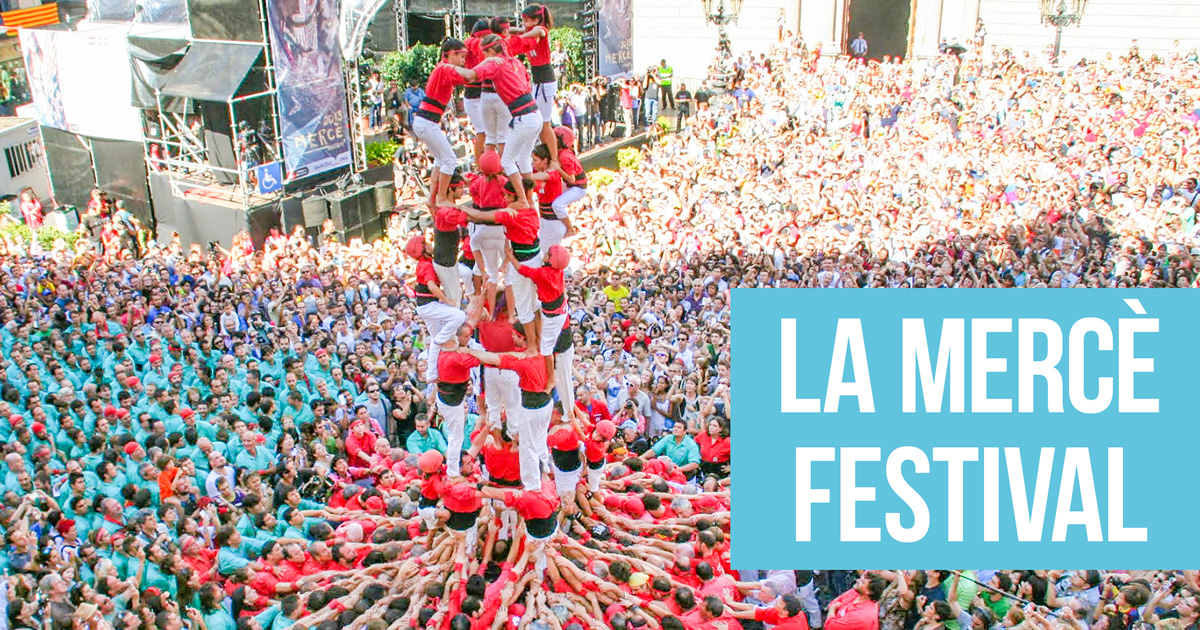 When: 22 - 25 September
Where: Plaça de Catalunya, Parc de la Ciutadella, Montjuïc, Parc de la Trinitat, Campus Fabra i Coats and the old Damm Factory... And many many places all around Barcelona! It's a city-wide celebration!
Price: Free
Accommodation Nearby: Stay near the action of La Mercè thanks to our holiday apartments in the centre of Barcelona
Concerts, castellers, correfocs, musical firework shows, and street shows... Fun all day and night!
The Festes de la Mercè (The Mercé Festival) is one of the biggest celebrations in Catalonia and it takes place in Barcelona. This festival has origins dating back to 1871 and forms an important part of local culture.
Originally, there were two main celebrations; a parade of papier maché giants (Gegants) and people perform a traditional dance called the Sardana. This celebration still continues today, amongst other things, like Castellers (where people make human towers), a fireworks display synchronised to music, and more.
The concerts - the majority of which are outdoors - come in a variety of genres, from folk to rock. The exhibitions, like the Mercè Arts de Calle Festival (Mercè Street Arts Festival), are presented alongside innovative shows of dance, theatre, and circus acts.
One other significant event during this festival is the Correfoc (fire run), where a "dragon" with lots of fireworks attached to it strolls the streets of Barcelona shooting off fireworks whilst chasing people that wish to participate. Why a dragon? Well, dragons form a part of Catalan culture. You can read more about the Catalan Correfoc tradition if you like.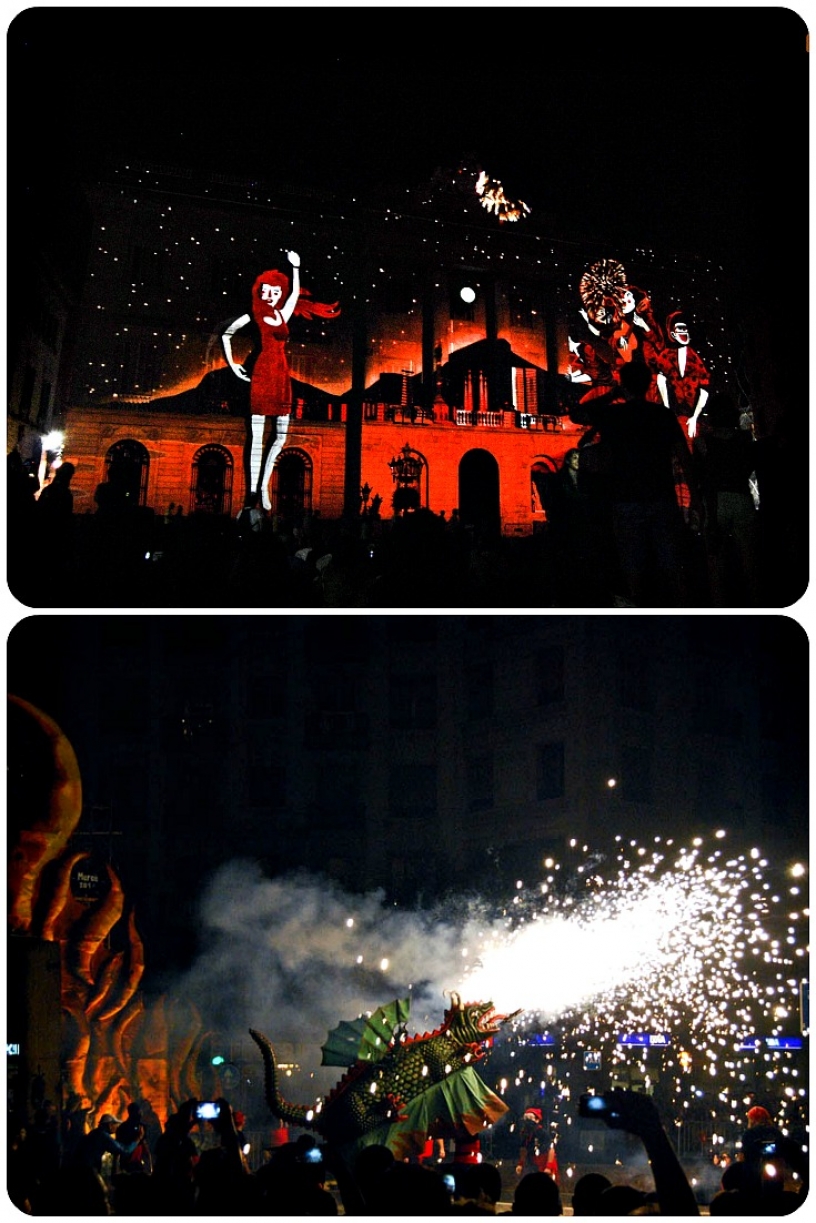 Projections and Mercé Correfoc
The program will be finalized in August, but this years program includes the most traditional events and others included in the officlal programme (Catalan), such as:
Correfoc: Run from the fire breathing dragon! There are usually two Correfocs per evening across two days, one for children and one for adults
Castellers: Watch Castellers team put on a professional show as they build human towers in this Catalan tradition.
Xambanga de Gegants : The Giants parade the streets of Barcelona Satuday night and Monday morning. It's the foundation of La Mercè, don't miss it!
Sardana Dance: This dance usually takes place during the evening in front of Barcelona Cathedral, to traditional music. It's not a complicated dance so anyone can join in!
Pyromusical: The grand finale of the celebrations! Watch a pyrotechnical show of fireworks, synchronised with music and the magic fountain of Montjuic. If it gets too crowded for you though, you can watch it from your apartment in Barcelona on local channel TV3!
In addition, every year since 2007, various cities from all over Europe are invited to present their culture as part of the festivities. This year, Barcelona speaks French as the guest city is none other than Paris! The French Capital will provide Barcelona with a host of entertainment with its most talented shows and artists touring the Catalan capital.
Promotional spot for La Mercè 2015
Do you like this post?
Join over 5000 subscribers and receive our posts delivered straight to your inbox. It's free :)
Share your thoughts
More events
Apartments in Barcelona
€16

Sant Pere Girona 6

|

|

80m²

Central apartment for up to 6 people with free internet next to plaza Urquinaona