Barcelona's Children's Festival
Fun times are to be had for all the family!
There are so many events for adults at Christmas in Barcelona, as you can see here, but what about the children? Well, on 27 to 30 December, The Children's Festival comes to Barcelona, an event aimed at children aged 4 – 12 years old and their families. At previous events, there have been special appearances from Olympians and players from FC Barcelona to inspire children to play sports and lead active lives.
The Children's Festival has been celebrated in Barcelona since 1963 and has been a hugely popular event, as proven by the fact that last year, there were over 100,000 visitors, 170 activities and 95 participants in 45,000m2 of space. This year, children can enjoy games and workshops, practise sports, learn about the world of art, culture and technology, and get to know the value of solidarity. Don't miss out!
It is a unique event that transmits the values of the future in a fun environment. Children will learn values such as healthy eating, respect for animals and the environment whilst inspiring them in a creative manner. Entering a mysterious forest, joining the crew of a pirate ship, being a fire-fighter or a police officer for a day are just some of the things you can become for the day!
Sectors at this year's festival
This year, there are 10 main sectors that the event will focus on:
Food and nutrition
Institutions
Catering
Publishing
Toys
Services
Sports
New techologies
Solidarity
Culture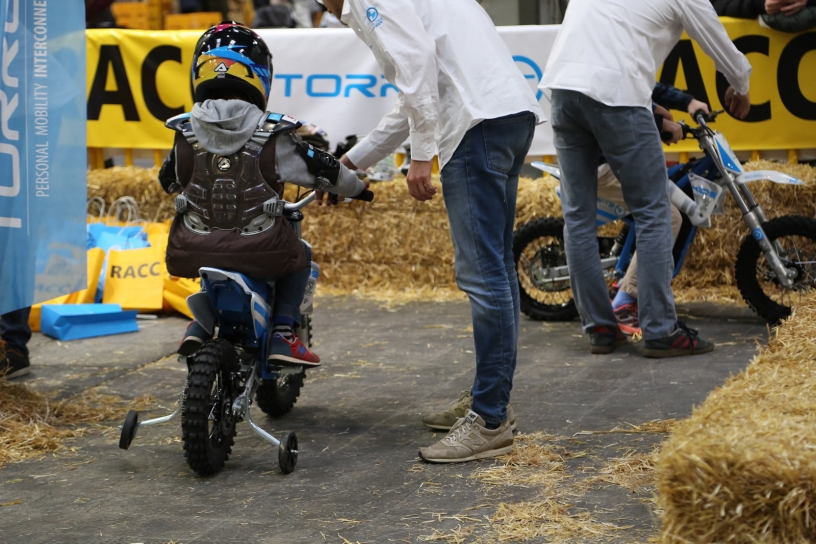 Trying out a motorbike
La Ciutat dels Somis
A new event that gives children the opportunity to be whoever they want to be, whether that be a chef, mechanic, doctor and more! Children can experience different professions and the skills and tasks involved in each type of career. By encouraging both the boys and girls to get involved in all types of profession, the event aspires to break down stereotypes and gender determinants in the working world. However, this is done in a way that allows children to have fun, imagine, discover and become inspired.
What spaces will you find?
Mechanical workshop (Automotive)
Bookstore (Packaging and retail)
Sports pavilion (Sports)
Hotel (Catering and hotel industry)
House (Construction and architecture)
School (Public)
Market (Food and gastronomy)
Hospital (Health and safety)
Technology park (Technology and innovation)
Atelier (Artists)
Laboratory (Chemistry)
Town hall (Citizenship)
Park (Sustainable cities and environment)
Kiosk (Public)
Example space: Mechanical workshop
This sector allows you to carry out activities related to the assembly of engines and vehicles, maintenance and driving rules and signs.
Activities
Lego constructions: Motors will be constructed with LEGO pieces and a motor will be installed to allow movement. Different models will be created to encourage creativity.
MOT test: Practise the process of the MOT test, carrying out various tasks such as changing the wheel of a car or motorbike, check to see if the oil is correct, check the wheel pressure, replace the light bulbs etc.
Painting the bodywork of a car: Paint the veneer or bodywork of a car in your chosen colour.
Workshop creating cardboard vehicles: Workshop where you can choose a vehicle, shape it by cutting the template, paint it and decorate it however you want to and then drive it.
Costume workshop: You can dress up as a mechanic!
Music shows
The musical performances at the Children's Festival are also hugely popular. Every day, there are various performances for the children and their families from various Catalan hip-hop, blues, pop, folk and rock groups. Watching these acts on stage gives children the opportunity to experience their first live concert in a fun and safe environment. At last year's event, Peppa Pig did a special performance, and afterwards the children were able to meet her.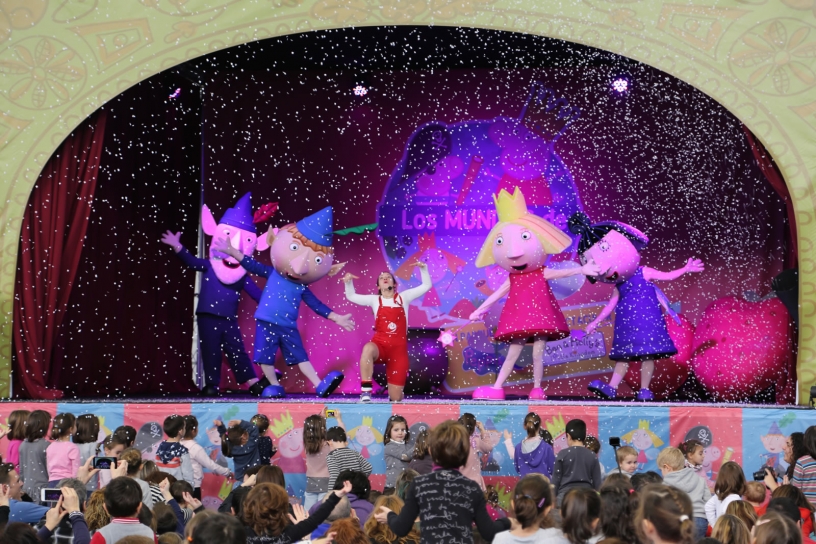 Performance at the Children's Festival
Video of last year's event
Do you like this post?
Join over 5000 subscribers and receive our posts delivered straight to your inbox. It's free :)
More events
Share your thoughts