Salón Internacional del Automóvil Barcelona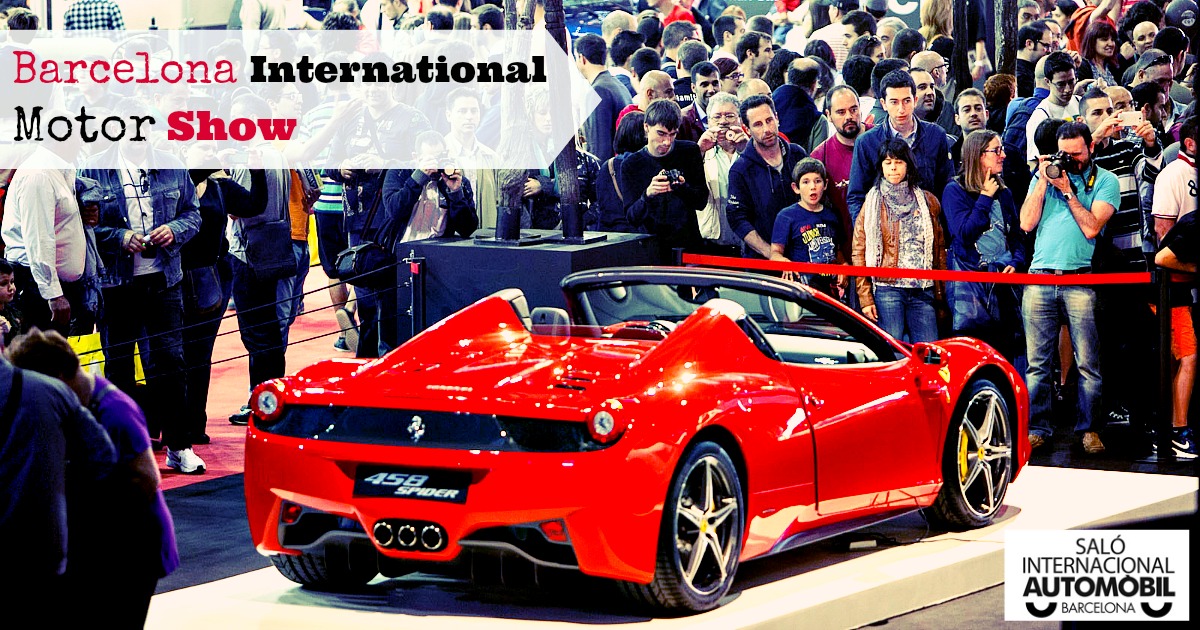 When: 9 - 17 May
Where: Fira de Montjuïc | Metro L1 and L3 - Espanya
Accommodation Nearby: Find the perfect place to stay near the International Motor Show on our webpage
If you're a fan of motors, the International Motor Show of Barcelona is for you
If you like cars or are thinking of buying a new vehicle, you simply must go to the International Motor Show. It is the only Spanish event recognized by the International Organization of Motor Vehicle Manufacturers (Organización Internacional de Constructores de Automóviles - OICA) and is, without doubt, the reference fair of the sector. Held every two years
There will be representatives from various sectors like cars, commercial vehicles, electric vehicles, oil companies, tires, etc . Also this year it coincides with the Grand Prix of Montmelo, which will essentially convert Barcelona in the motor capital for 2015 with endless outdoor activities for free.
The event will receive about one million people and 150 exhibitors.
Automobile fair in Barcelona
Areas of the convention
Brands:Big brands will present their latest previews of the best models across all ranges.
Connected Car: The latest advances and innovations in security.
Urban Mobility: Space dedicated to the challenge of using smart cities to find solutions in sustainable mobility.
Sketch Car Design: Exhibition of the best car designs especially focused on drawing.
Video summary from a previous year of the event
Do you like this post?
Join over 5000 subscribers and receive our posts delivered straight to your inbox. It's free :)
Share your thoughts
More events
Apartments in Barcelona