Barcelona International Motor Show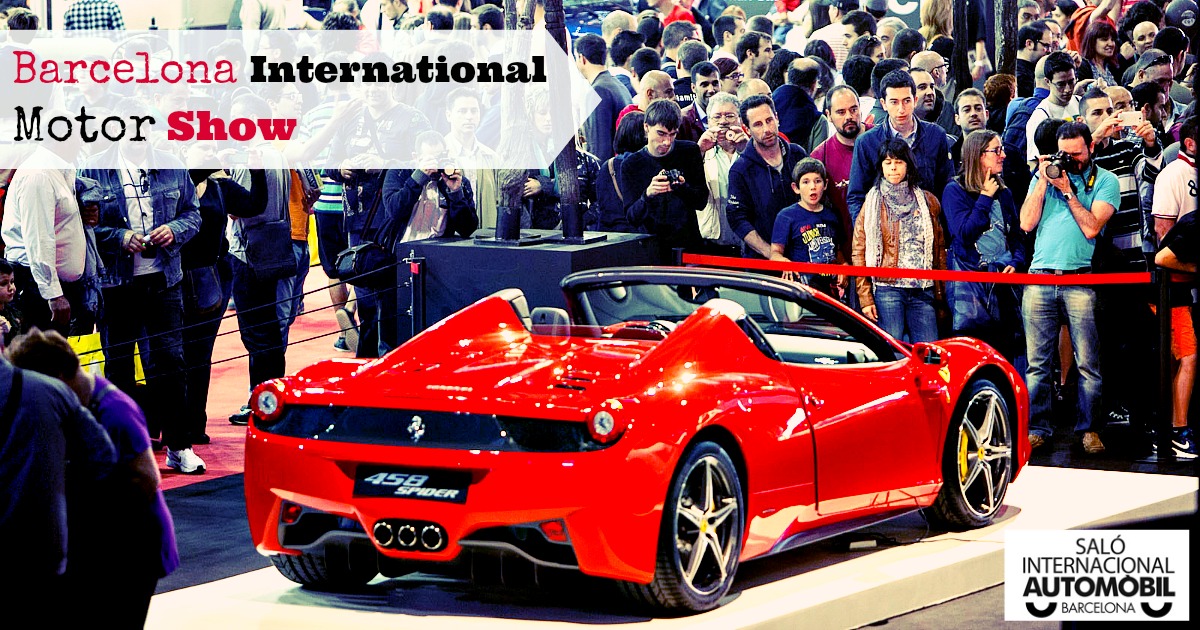 When: 11th to 21st of May
Where: Montjuïc Fira | Metro L1 and L3 - Espanya Place
Accommodation Nearby: Find the perfect place to stay close to the show in our website
Website: Barcelona Motor Show
If you like cars or you are thinking of buying a new car, then you have to attend the Barcelona International Motor Show. There will be representatives from a variety of sectors including: Automobiles, commerciall and electric vehicles, petroleum companies, tires, etc... This year will be the 38th edition of the event.
The event will receive around 1 million visits and around 150 exhibitors will be attending. Don't miss it though, because this event only takes place every two years.
As a preview to the international exhibition, on the 10th of May at 20:30 there will be a special event called "La Nit de l'Automóbil", where you can discover the updates to the exhibition along with some good music and some tasty snacks. Entry is paid.
A saloon divided in two: Connected Hub , the main event that connects the car with visitors, press and professionals. Here they will all discover the new technologies. This will take place between 11 and 12 May. And on the other hand Motorshow from May 11 to May 21, the show where you can see all car models, where the brands present their latest technology.
Video presentation of the 2017 edition
Do you like this post?
Join over 5000 subscribers and receive our posts delivered straight to your inbox. It's free :)
Share your thoughts
More events
Apartments in Barcelona