Cursa del Barça 2017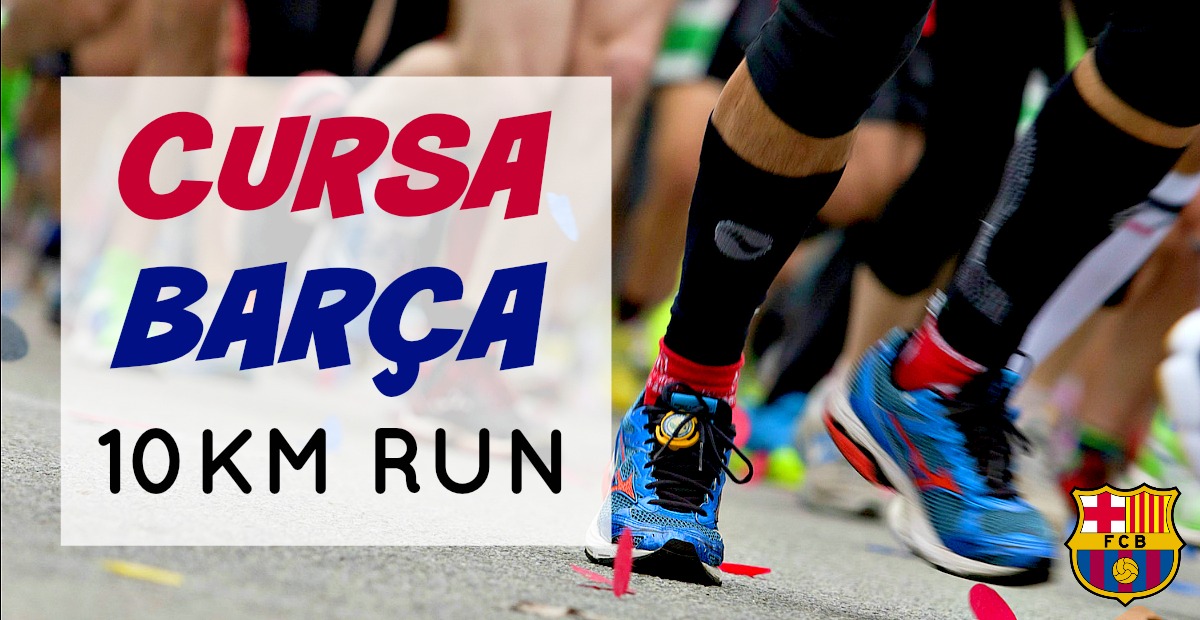 Camp Nou
Street
Aristides Maillol,12,18
Postcode
08028
City
Barcelona
When: 3 September 2017
Where: Camp Nou Stadium. Get there via Metro stations Maria Cristina, Les Corts, or Palau Reial (L3 - Green line)
Price: €17 (with own chip), €19 (with one-use chip) or €22 (with reusable chip). €11, €13 and €17 respectively for FC Barcelona members.
Accommodation Nearby: Be prepared for the race and stay in an apartment near Camp Nou!
Buy Tickets: Register here (Spanish)
Website: Cursa del Barça - Website (Spanish)
Prepare yourself for a 10km run around Camp Nou
The second edition of Cursa del Barça (FC Barcelona Run) will be held on 3 September 2017. This is a 10km race organised by the Catalan club itself, with the start and finish line located at Camp Nou. For the first time, the Barça run will have a more familiar character, with several runs for children.
To save money, don't forget to indicate if you already have the yellow chip from previous editions. The chip is an obligatory piece of identification that's required to participate. If you don't have it, you can buy a yellow chip (multiple use) or white chip (single use that will have to be returned at the end of the race).
In this edition, up to 5,000 participants may join in. Registration will be open until 1 September or until all places are taken. Tickets can be purchased directly on the official website of the club, so hurry up!
Participants will receive a t-shirt created especially for the occasion. To obtain it, you must go to the runway attendance fair (access through gate 15 of Camp Nou). It will be open on 1 September from 2PM to 8PM, and on 2 September from 10AM to 8PM. Go during these days to pick it up, because nothing will be distributed on the day of the run.
Race itinerary
Children runs
In this edition, the race will not be carried out exclusively by adults. Younger runners will also be able to participate. Children between 9–15 years old have one of the three races organised for the occasion, classified by ages.
The youngest, born between 2008 and 2009, can participate in a 450m race. Those born between 2006 and 2007 will have the opportunity to tour the stadium field in a 900m race. For older kids, born between 2002 and 2005, there will be 2 laps of the field, meaning means 1.8km. The race for the youngest is free. The older ones will pay €2 and €5 respectively. Children runs will begin once the main race ends at 10:45AM.
On your marks… Get set… Go!
Do you like this post?
Click here!

0/5 - 0 vote
More events
Share your thoughts
€12

Camp Nou 1-2B 8

|

|

120m²

Designer apartment for up to 8 people with free internet next to Camp Nou