Barcelona and World Refugee Day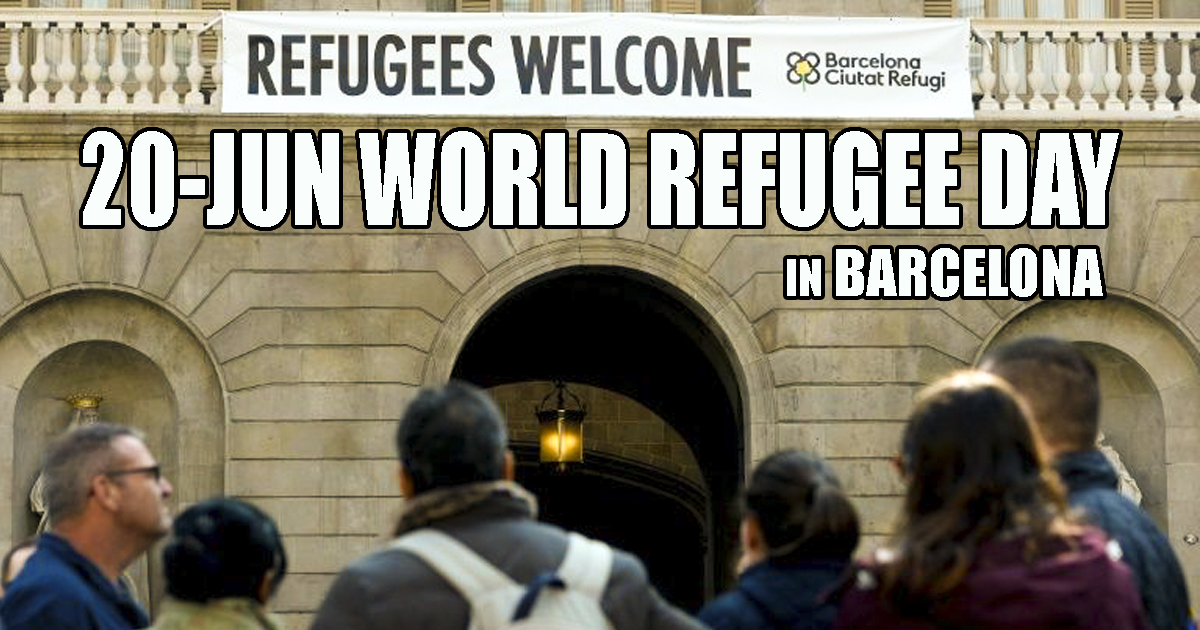 When: 10 June 2017 - 4 July 2017
Where: Several districts of Barcelona
Accommodation Nearby: Join the celebration of World Refugee Day. Here you have a list of accommodation in the centre of Barcelona.
What is World Refugee Day?
World Refugee Day is celebrated on 20 June. It aims to bring awareness of mass migration caused by wars and famine, an involuntary result of the greatest problems haunting humanity in the modern era. Every morning we wake up with new victims who are dead because of wars, bombs or drowning in the sea. While several governments from different countries put up barriers or ignore these people, cities like Barcelona are aware of the issue with citizens more and more involved.
According to figures from the International Organization for Migration (IOM), 5079 people were killed in 2016 seeking asylum in different parts of the world. As of 8 June 2017, so far this year 1650 people have died, a number that, sadly, will increase. For its part, the Barcelona City Council, has decided to create Barcelona Ciutat Refugi, a platform that not only helps to raise public awareness, but also more importantly, be involved in solving the problem as a city that welcomes refugees. With this initiative, it's also intended to advise people who were or are forced to become refugees.
On the other hand, on 18 February 2017, Barcelona hosted the largest demonstration in Europe in favour of the right to welcome these people who have been forced to leave their homes in order to survive. Now that World Refugee Day is approaching on 20 June, the city council and many associations have prepared different actions and events to commemorate this day, to make known what should be one of our greatest concerns. Below, we show several events that take place during the months of June and July around the Catalan capital.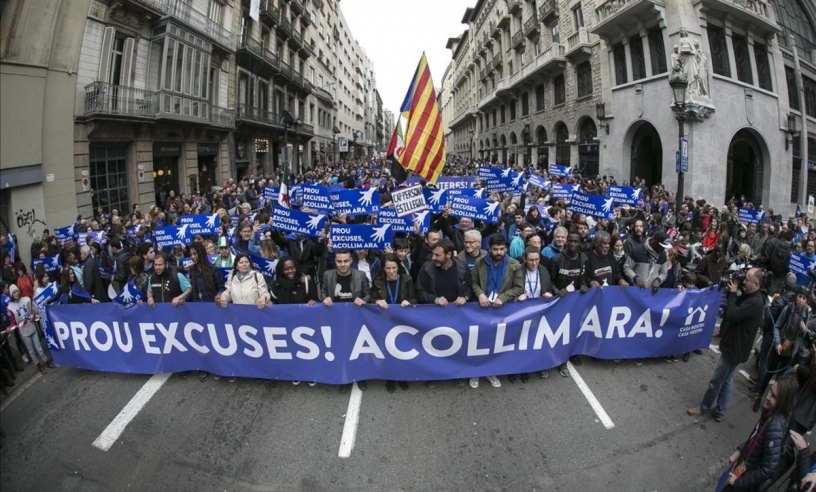 Demonstration in Barcelona for welcoming refugees
Events to commemorate Refugee Day
From 10 June until the beginning of July, Barcelona will have numerous activities including talks, exhibitions, cinema and theatre. The city wants to raise awareness about this cause to all who come to visit. Here we leave a selection, but if you want to see the entire programme you can do so through this link.
Night walk
What: Night walk to proclaim the defence of the refugees rights.
Where: Plaça de les Glòries Catalanes, 38
When: Saturday, 10 June 2017. 9PM–1AM
Exhibition "Refugee dreams"
What: Sample of the photographic work done by young asylum seekers.
Where: Plaça de les Glòries Catalanes, 36
When: From Saturday, 10 June 2017. The end date isn't known. Since it's sensitive material, a duration can't be estimated.
Exhibition "SOS: Save Our Souls"
What: Exhibition featuring an igloo shelter built from life vests that were abandoned on the island of Lesbos.
Where: El Born Centre de Cultura i Memòria. Plaça Comercial, 12.
When: From 13 June 2017 to 20 June 2017.
Theatre: 'Engrunes' and debate on migration and refugees
What: Work inspired by the story of 'Hansel and Gretel'. Objective work made to approach the reality of refugees around the Mediterranean.
Where: Espai Jove La Fontana. Carrer Gran de Gràcia, 190
When: 14 June 2017. 7PM–9PM.
Solidarity concert: With local acts like PD Zitas, Mashroom and Sonats Apart
What: Concert to raise funds to help refugees in Greece. Entry-donation €4 (with drink included).
Where: Espai Jove La Fontana. Carrer Gran de Gràcia, 190
When: 6 June 2017. 10PM–2AM.
Concerts: "Let the sea stop crying: We want to take people in".
What: Concert by Joan Dausà and other artists, organised by the platform "Casa nostra, casa vostra'". There'll also be informative talks on the situation of refugees in Greece.
Where: Plaça del Diamant, Gracia.
When: 19 June 2017. 7PM–9PM.
Theatre: Peus Descalços Sota la Lluna by Joan Cavallé
What: Theatrical piece that invites reflection on war and memory.
Where: Espai Jove La Fontana. Carrer Gran de Gràcia, 190
When: 17 June and 18 June, at 8:30PM
Recital of poetry and music: Viggo Mortensen and Rafel Plana.
What: Recital of poetry and music from Viggo Mortensen and Rafel Plana. Two events designed to raise funds for a project that the Catalan Association for Peace carries out in Lebanon, in which it welcomes refugees from the Syrian war.
Where: Theatre Lliure. Passeig Santa Madrona, 40-46. Sants-Montjuïc
When: 27 June and 28 June, at 8:30PM
Documentary: Invisibles. And then a talk.
What: The documentary Invisibles (2016) will be screened. It shows the experience of three Syrian people of very different profiles and how the war changed their lives, taking them to Barcelona.
Where: Centre de Cultura Contemporània de Barcelona. Carrer Montalegre, 5. El Raval.
When: 4 July 2017 at 6PM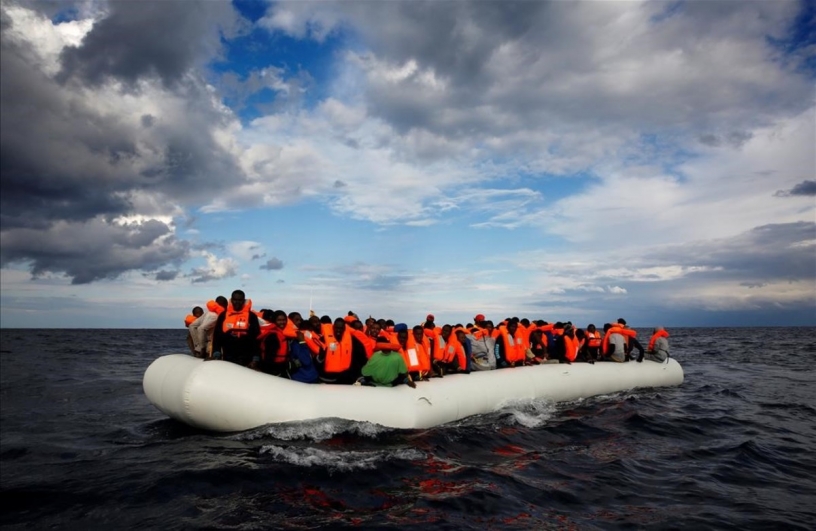 Refugee raft on the sea
Do you like this post?
Click here!

0/5 - 0 vote
Share your thoughts