Shopping Night Barcelona 2019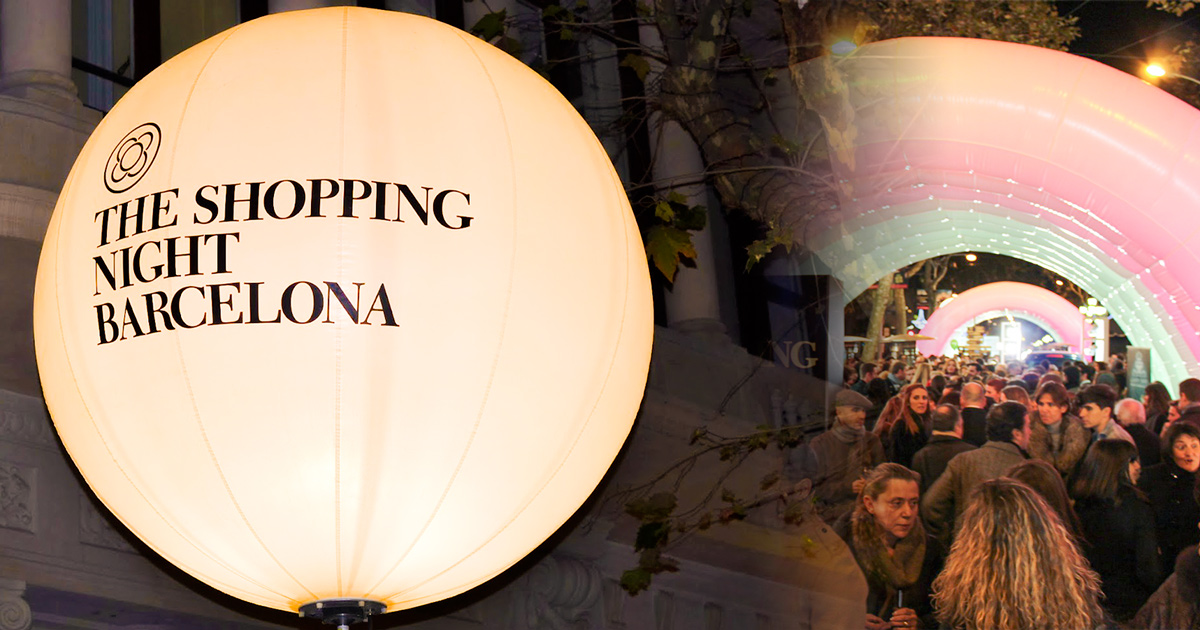 When: 20 November
Where: Passeig de Gracia
Accommodation Nearby: Don't miss this crazy night of shopping and stay in one of our apartments in Barcelona.
Website: Official website of the organizers of Shopping Night Barcelona
Get ahead with your Christmas shopping!
The Shopping Night Barcelona, the event that kick-starts the Christmas shopping campaign returns to the city for its 9th edition! It will come to Barcelona for one night only on 20 November from 8pm to 1am on one of Barcelona's most elegant shopping streets, Passeig de Gràcia and adjoining streets. This is the perfect opportunity to enjoy some luxury and glamour! The event is usually themed, last year the theme was Alice in Wonderland, with DJs performing throughout the night.
Around 30,000 are expected to attend this event with over 100 shops, hotels and restaurants participating. The road will be closed off to traffic, so shoppers are free to wander anywhere they like on this special event! This glamorous event was inspired by the International Fashion Night Out, which is an event created by Vogue.
The event is also heavily publicised on social media, giving followers the chance to experience the magic of this night through social media stories and photos. Promoting the event on social media allows the organisers to reach a wider audience, and allow followers to experience the event digitally.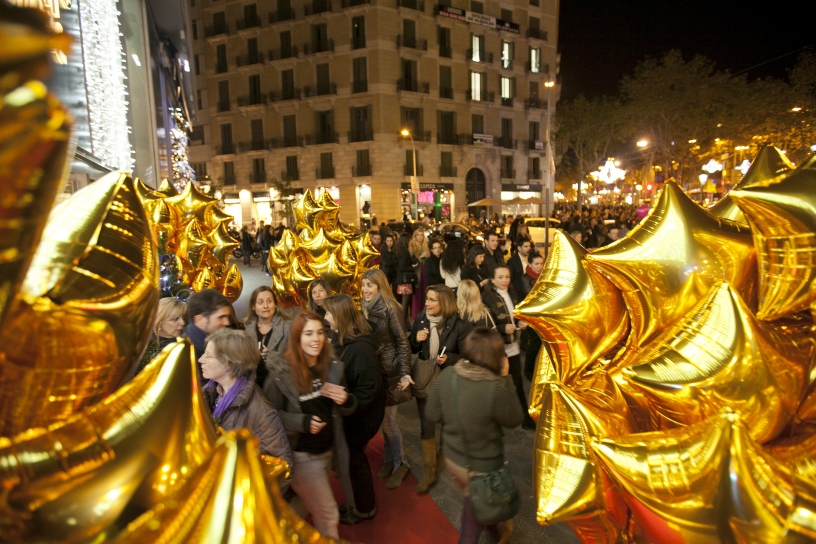 Experience glamour and luxury at Shopping Night Barcelona
Stores
As previously mentioned, there are over 100 shops, hotels and restaurants participating. Here are just a few that will be taking part in the event:
H&M
Stradivarius
Zara and Zara Home
Mango and Mango Man
Guess
Oysho
Nike
Levi's
Swarovski
United Colors of Benetton
PINKO
Hotel Paseo de Gracia
El Palace 5*GL
And many more!
This is an event not to be missed, get ahead with your Christmas shopping and make the most of this late night shopping event!
Video of last year event
Do you like this post?
Click here!

4/5 - 5 votes
Share your thoughts