Festa Major del Poble Sec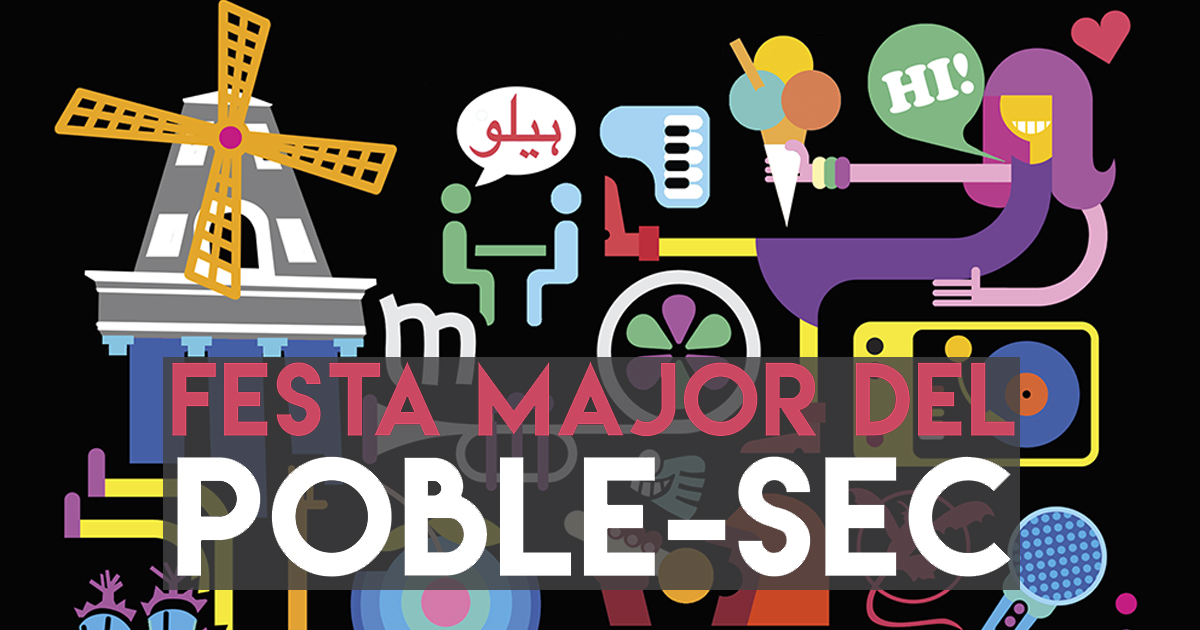 Video of the Poble Sec Neighbourhood Celebrations
Let's discover the Annual Poble Sec Neighbourhood Celebrations
The Poble Sec Festival takes place between 17 to 29 July. An unmistakable event with a true local fervour. "Proud of its past as a factory and workshop neighbourhood, and its intercultural and creative culture today" — in the words of the mayor of Barcelona, Ada Colau.
It's organised by the Coordinadora de Entidades del Poble Sec (Poble Sec Entities Coordinator). Activities are carried out at various and known areas of the neighbourhood, such as Plaça del Surtidor, Jardins de les Tres Xemeneies and Molino Theatre. Activities are managed by different groups. This year — according to the Sants–Montjuïc neighbourhood councillor Laura Pérez Castaño — the aim is to recover spaces and reactivate old street traditions. There will be an inaugural ball for this Festa Major on Carrer Piquer and Carrer Mata.
The festival has been celebrated since the '90s. If you go, you'll feel for a while like you've left the city behind to enjoy a village festival of a lifetime.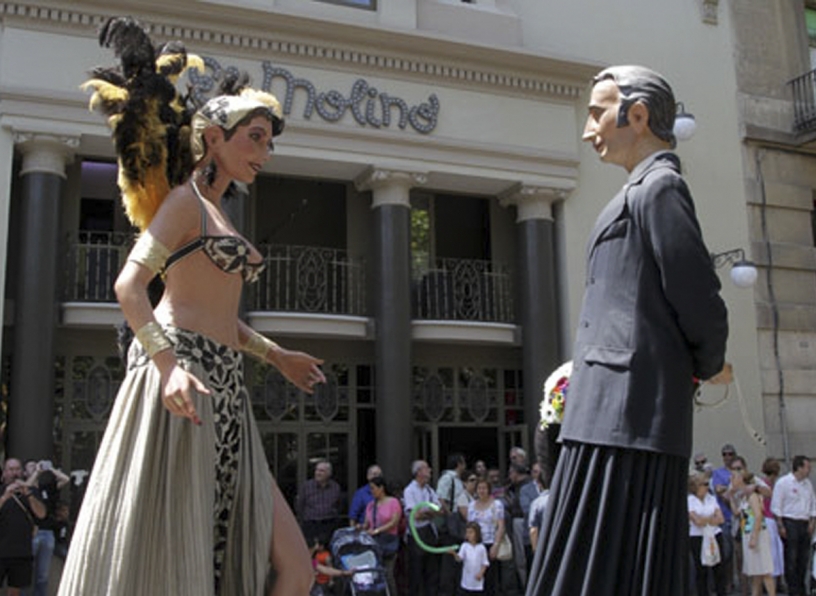 Poble Sec celebrations
Activities and events
Like every great Catalan festival, this one has Castellers, Gegants parades and Sardana dances... All typical traditions of this land. However, we mustn't forget that we're in Barcelona, a cosmopolitan city par excellence. Rare is the neighbourhood that doesn't have any associations of people coming from other places of the world. That's why in Poble Sec, conscious of this reality, has followed a line of integration and acceptance by including traditions from other countries and regions.
Children's activities, concerts, street meals... A true neighbourhood festival, there's no doubt. It's important to note that during these days, some well-known museums and institutions based in the neighbourhood open their doors for free and organise guided tours for all audiences. Places like the National Museum of Art of Catalonia, Joan Miró Foundation and MUHBA Refugi 307... You can get informed of the schedules and reserve your place to take advantage of this opportunity. Here's a selection of some of the activities you'll find:
Catalan traditions
Gegants (Giants) and pipers
On Saturday, 15 July at 6PM between Carrer Blesa and Carrer Nou de la Rambla, you'll see a meeting of Gegants and bagpipers from different neighbourhoods of Barcelona. This is the 24th edition of this event, and it's worth checking it out because you rarely get to see so many giants together.
The route is: Plaça Santa Madrona, C/ Olivera, Concòrdia, C/ Blai and C/ Blesa
Diada de Castellers
The Castellers of Poble Sec celebrate their 18th anniversary this year. To commemorate it, they're joined by the Capgrossos of Mataró and Castellers of Lleida. 
Sardana dances
On that same Saturday, happening at the same time as the giants and bagpipers in another place of the neighbourhood — Plaça Ovidi Montllor — the Amics de la Sardana del Poble-sec will dance Sardanas. 
The Devils
Or Els Diables as they are known in Catalan, can't be missing from any Catalan festival. On Plaça de las Navas, they get started with their masks, fireworks and drums. Be careful with the type of clothes you wear on that night!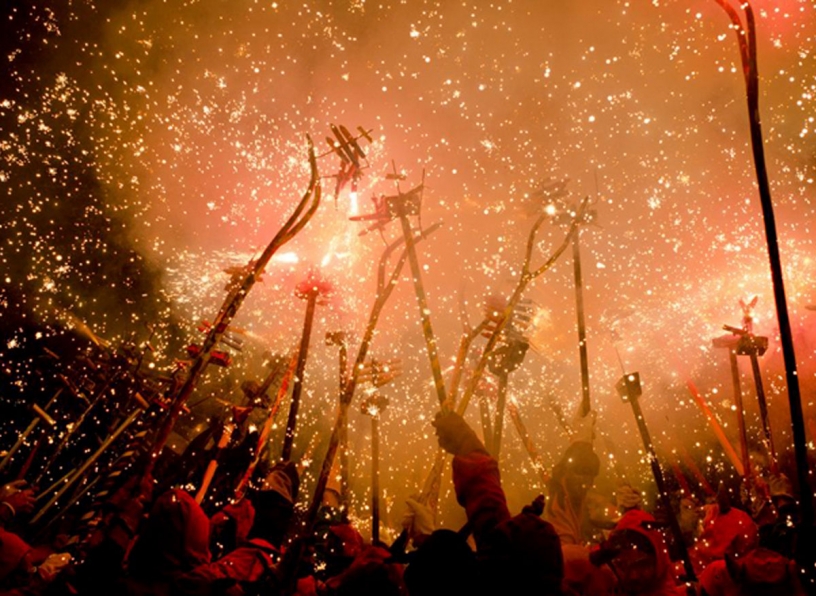 Other countries' traditions
Latin folk dances
As we said before, the neighbourhood is full of people from all over the world, which is why there's also different kind of celebrations. There will be Latin traditional dances organised by the Chilean Cultural Association Neruda.
Honduras folk dances
There's space too for Hondurans. The Social Cultural Association of Honduras will organise some folk and traditional dances from their land.
Community street meals
If you look at the programme, there are almost meals and dinners every day. Here we leave you two that we find interesting:
Street Paella
It's organised by the OKNO Cultural Association, and there's a vegetarian option as well. It'll be accompanied by workshops and family activities, as well as live music, before finishing with DJ's from midnight onward.
Dessert Contest
The Amics de la Plaça de Santa Madrona organise the 5th dessert contest at… well… Plaça de Santa Madrona, of course!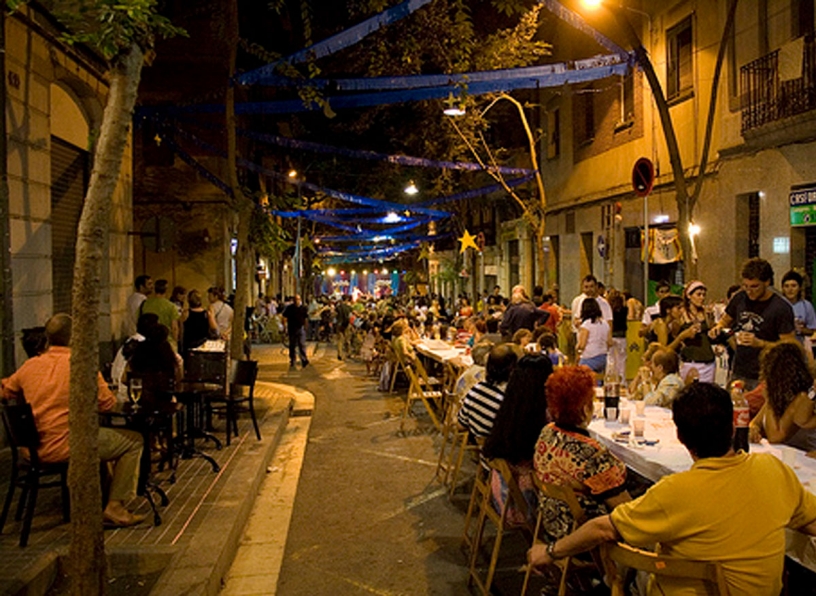 Concerts
As with the street meals and parties, try not to miss the concerts neither, especially when there are so many. Here we leave you some. Check the programme to find out more.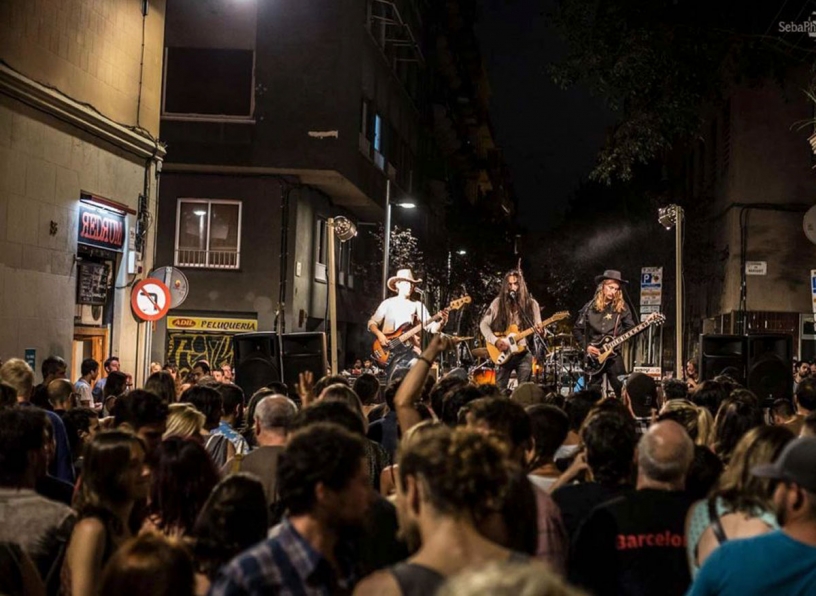 Sports
XXI Cursa Popular del Poble Sec
An opportunity for those who went to sleep early to enjoy the morning. The route of this race, which is now 21 years old, will consist of two laps of a circuit around the streets of Poble Sec. There will be runs for all ages and capabilities. From 5km, to 900m and 500m.
You can register by sending an email to info@carunning.net. Registration costs €10. Children's registrations are free. All participants will have a T-shirt and various gifts.
I Torneo de Petanca de Poble Sec (Petanque tournament)
At the Jardins de les Tres Xemeneies, the Poble Sec Petanque Club and neighbourhood Merchants Association organise the first Poble Sec Petanque Tournament. Petanque is a type of Boules, so it makes for a relaxing event.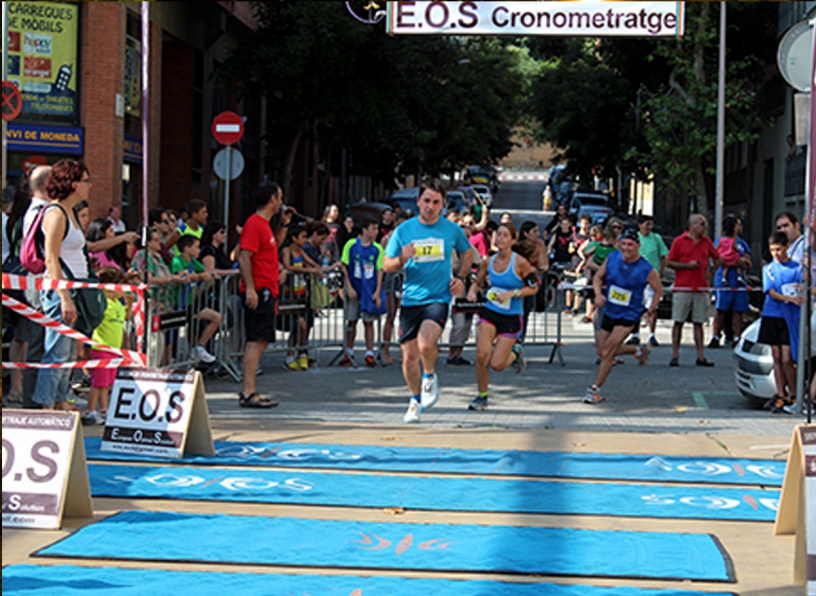 Do you like this post?
Click here!

4.2/5 - 5 votes
Share your thoughts
€16

Molino Parallel 5

|

|

50m²

Designer apartment for up to 5 people with balcony and air conditioning