Primavera Club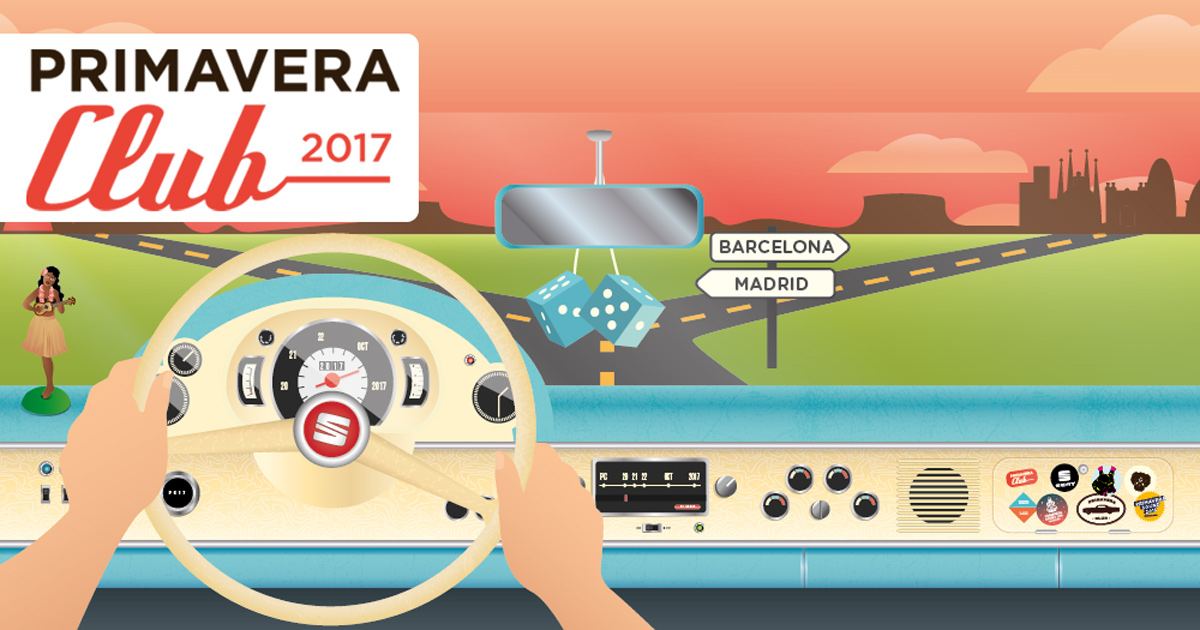 Carrer Nou de la Rambla, 113, 08004
Barcelona celebrates the Primavera Club Festival. But this year, the event, of which the first edition was in 2001, also returns to Madrid after a 5 year absence. In total there will be 61 concerts in the two big Spanish cities over 3 days in October.
In Barcelona, the festival will take place in halls Apolo y Apolo 2, as well as in the Centro Cultural Albareda. As in the previous edition, all the concerts in the Centro Cultural are free and open to everyone (as far as possible, as each hall can only hold a certain number of people).
Young and International Program
At least 39 artists are expected. The objective of the festival is that, above all, is to provide valuable support to musicians from around the world who have not yet had the opportunity to perform in Spain. Furthermore, the Primavera Club differs from other festivals in that the average age of artists in the program are reduced every year, giving talented young people the opportunity to make themselves known.
From electronic to punk
At the Primavera Festival Club, there is music for everyone. You will find artists such as Amber Coffman (ex vocalist in Dirty Projectors who recently decided to go solo), Flat Worms (punk band), Gold Connections (rock indie band) and Superorganism.
Practical information
Are you in Barcelona and want to dance to the rhythm of international bands? Don't hesitate, get yourself a ticket now.
Sale points
You have various ways of buying your ticket. The festival offers three ways of buying tickets online: Ticketmaster, its own website and La Botiga de Primaverra Sound.
For more information about booking, we recommend you go directly to the website web Primavera Club.
Price
As previously mentioned, the festival offers the opportunity to attend a series of free concerts in the Centro Cultural Albareda.
As for the other two halls in Barcelona (Apolo and Apolo 2), you will have to pay for a day ticket (€15) or buy the ticket for the whole festival (€25). In both cases, with the ticket, you can go to all the organised performances on that day (or during the 3 days if you have a ticket for the whole event).
Location
The halls Apolo and Apolo 2, situated in the centre of Barcelona, at number 111 on Nou de la Rambla, are easily accesible by public transport. With metro lines L3 and L2, you will arrive at Paral-lel stop, a short walk from the concert halls.
The Centro Cultural Albareda is near the Apolo halls on Calle Albareda. You can also arrive by metro at the Paral-lel stop. It will take you 5 minutes to get to the Centro Cultural.
Accommodation
Do you want to attend this festival but don't live in Barcelona? Don't worry, take a look at our selection of selection of apartments in the centre of Barcelona near the concert halls.
Do you like this post?
Click here!

0/5 - 0 vote
More events
Share your thoughts
€9

Taulet Montjuic III 7

|

|

100m²

Large apartment with air conditioning, internet and 4 bedrooms in Poble Sec