Elton John concert at Palau Sant Jordi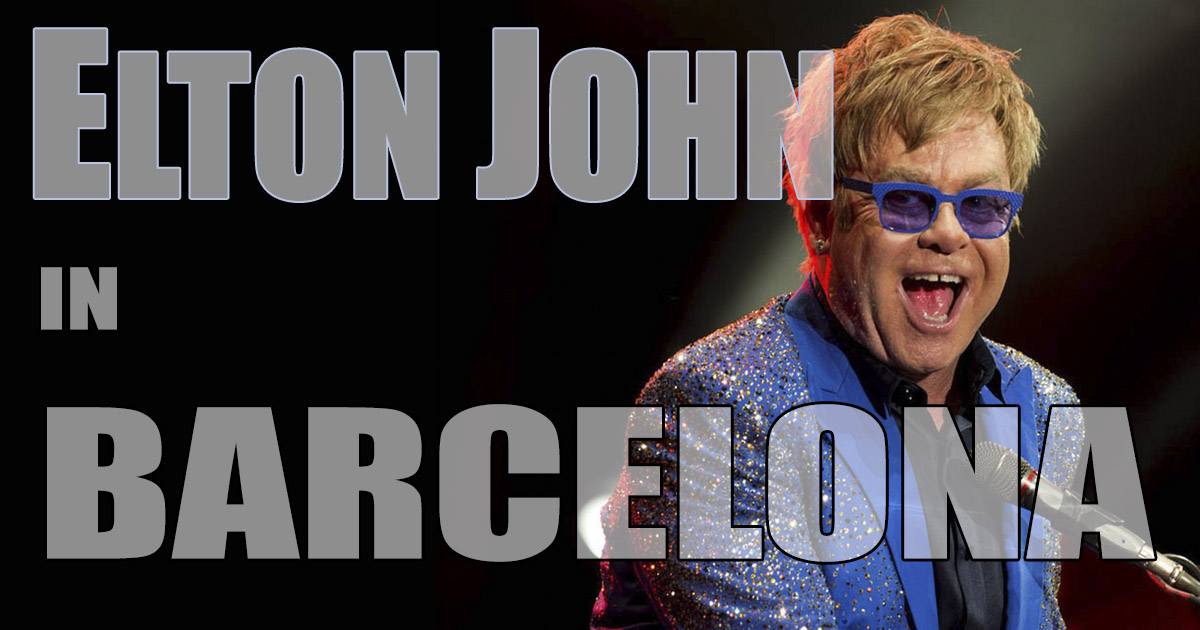 The most famous soloist in the world performs in Barcelona
The successful British singer Sir Elton John and his band return to Palau Sant Jordi on the 3 December as part of his international tour "Wonderful Crazy Night". The last time the artist performed in Barcelona was in 2014, so this is a very special event not to be missed.
Elton John is one of the most successful musicians of all time and since his debut in 1969 has had more than 38 Golden Records and 31 Platinum or Multi-Platinum Records. He has sold more than 300 million discs around the world. He also holds the record for best selling single of all time, Candle In The Wind (1997).
Elton John in concert
Elton was born on 25 March 1947 in Pinner, Middlesex, England and was given the name Reginald Kenneth Dwight. His musical talents were evident from a young age, as at just age three he played The Skater's Waltz on the piano by ear. At age 11, he was awarded a scholarship to attend the Royal Academy of Music. Elton has received numerous awards throughout his career, as well as a knighthood for his contributions to music and charity, one of the most prestigious honours.
The show will include all his greatest hits, including songs from his 33rd studio album, Wonderful Crazy Night along with his 4 live albums, 5 soundtracks and more compilations.
Candle In The Wind
Do you like this post?
Click here!

0/5 - 0 vote
More events
Share your thoughts