Barcelona Tattoo Expo 2018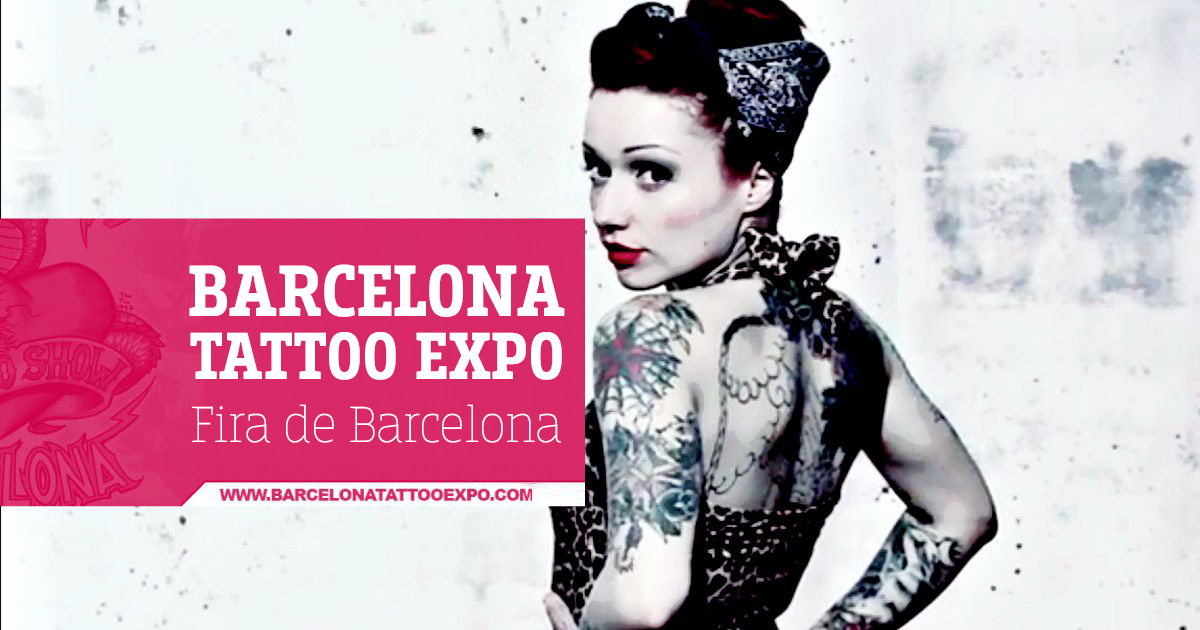 When: 4 - 6 october 2019
Where: Recinto de Montjuïc, Entrada por Plaza de España, s/n, 08004 Barcelona How to get there: Metro L1 and L3 (Espanya); Bus 109 ("Plaça Espanya" bus stop)
Price:

1-Day Entry €15 (Friday), €20 (Saturday), €18 (Sunday).
2-Day Entry €30 (Saturday and Sunday).
3-Day Entry €40.
Barcelona Tattoo Expo has sharpened its needles and is ready
If you come to visit the capital of Catalonia, ​​we will help you to find the best apartments for long term in Barcelona. We offer apartments of different types, renovated and well furnished in all areas of Barcelona!
Fira de Montjuïc hosts some of the most alternative events of the city. One such event is Barcelona Tattoo Expo — an exposition of international proportions that is absolutely loaded with the best tattoo artists who demonstrate their craft atop of skin.
These days, Barcelona is one of the world capitals for tattoos. It's celebrated in the Catalan capital from Friday 05 to Sunday 07 October. For years, the expo has jumped from location to location. It started at the Cotxeres de Sants building, then a venue that cannot be compared with the former, Farga de l'Hospitalet; and finally the most famous exhibitiion venue of the city, Fira de Montjuic. Many people like that place, and there's plenty of space. Not only has the location changed, but also the programme. What first only dealt with tattoos, now also has car and motorcycle shows. You'll find a lot of shows and music performances too.
If you come to visit the capital of Catalonia, ​​we will help you to find the best central apartments in barcelona. We offer apartments of different types, renovated and well furnished in all areas of Barcelona!
The success is owed to the quality of the artists; the most recognised in the world. In addition to this, it offers other activities such as music, dance, photography, fashion shows, as well as workshops and live tattoo demonstrations. If you want one of those three days to be special for you, why not get a tattoo? You'll find there are plenty of artists to meet your craziest expectations. You can see for yourself just with the great variety of exhibitors who'll be there.
Try to not forget the car and motorcycle shows where visitors start comparing and showcasing their bikes. In this fantastic space, they tune their cars and motorbikes (even their haircuts). We're expecting this year to have a lot of activities and a huge homage to tattoos.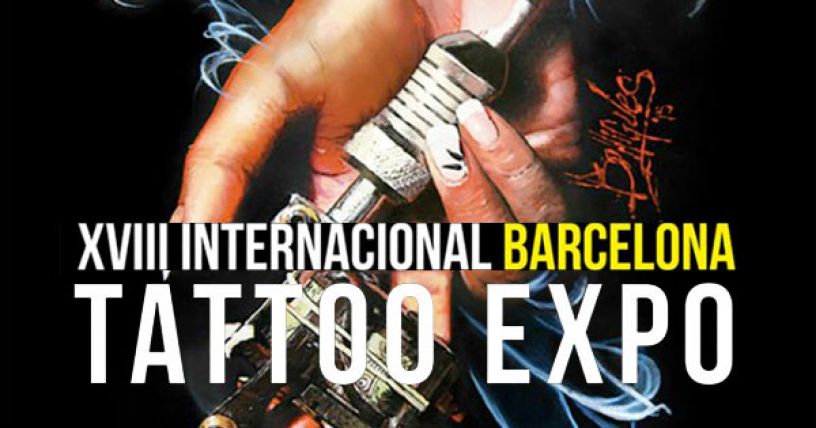 Tatto Tattoo 2018
Excursions in Barcelona
To make the most of Barcelona and fill your trip with unforgettable experiences and emotions, we offer you the excursions through the Catalan capital organized by our friends - the GetYourGuide team. Choose your excursion and fall in love with Barcelona:
Barcelona Tattoo Expo 2018 brings some of the best artists from the international scene. There will be more than 50 recognised artists from all over the world. For example Albert Zafra, Ivano Natale, Julio Villalobos, Kostas Tzikalagias and Mitomo Horihiro. The philosophy of this exhibition remains the same as always, which is to spread tattoo culture and maintain its level and prestige achieved in recent years. Information, such as artist participation, programme, seminars and conferences is made public on its website and social networks. We invite you to follow their Facebook.
Programme
Friday, 05 October. 12AM–12PM
Saturday, 06 October. 12AM–12PM
Sunday, 07 October. 12AM–10PM
Barcelona Tattoo Expo was created by Pro-Arts, a shop located on Carrer de Sant Perre Més Alt that sells everything from tattoos to piercings. The exhibition is aimed at professionals in this industry as well as lovers of tattoos and piercings who want to see the newest innovations and craziest looks. That's one main aim of the Tattoo Expo — to show new international trends. Don't miss the numerous seminars offered by the artists.
Excursiones por Barcelona
Disfruta al máximo de Barcelona y llena tu viaje de experiencia y emociones inolvidablesreservando una excursión por la capital catalana con nuestros amigos - el equipo de GetYourGuide. Enamórate de Barcelona para siempre:
Take a look at the past edition
Do you like this post?
Click here!

5/5 - 1 vote
Share your thoughts