Sant Andreu
(Districts)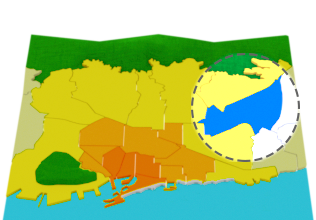 Sant Andreu — This district was once a town outside of Barcelona
The district of Sant Andreu has agricultural origins and, like other Barcelona districts, it was independent until 1897. With the industrial revolution, trade gradually evolved. This neighbourhood is a reflection of the new Barcelona, ​​but mixed with the past, through the oldest buildings such as Plaça del Mercadal and the Church of Sant Andreu del Palomar.
Read on and you'll discover the reasons to stay here, local attractions to visit, places to shop and where to eat at restaurants. If you're a student then you'll be interested to find out where are the local libraries, parks and places to practise sport.
Why Stay Here?
If you come to visit the capital of Catalonia, ​​we will help you to find the best holiday apartments in Barcelona. We offer apartments of different types, renovated and well furnished in all areas of Barcelona!
If you want to live the real Barcelona lifestyle in a quiet area, this is the perfect neighbourhood. Many of the residents know each other by name and consist mostly of families and retirees. The atmosphere is family-friendly and is very distinct from central Barcelona.
This district is ideal for families looking for some peace and the large density of parks and secure play areas for children. If you'd like to stay in a quiet area then you can start by taking a look at or monthly apartment rentals in this district.
Attractions

Sant Andreu del Palomar Church
Take a walk through the district. There are plenty of gems to catch, like around Plaça de Orfila, Plaça del Mercadel, or Carrer de Sant Andreu. At Plaça de Orfila, you will find the Sant Andreu del Palomar Church. The first record of a church here goes all the way back to 966, but historic wars meant it probably got destroyed and rebuilt from time to time. It was renovated in the neo-gothic style around the turn of the 20th century. It's a treasured reminder of the history that the zone has.
The Mercat de Sant Andreu is small, but charming. The vendors are very kind and welcoming. It's the perfect place to people watch, as you see the clients and vendors chatting "T'has assabentat ...?" or "Have you heard ...?" — a common phrase in a zone like this.
The bridge of Bac de Roda connects Sant Andreu with it's neighbouring district; Sant Martí. Barcelona doesn't have many interesting bridges, so it's a very modern addition to the city that you should definitely traverse if you have the chance. In fact, the architect Calatrava was inspired by the forms of the human body when he realized this project.
Information for students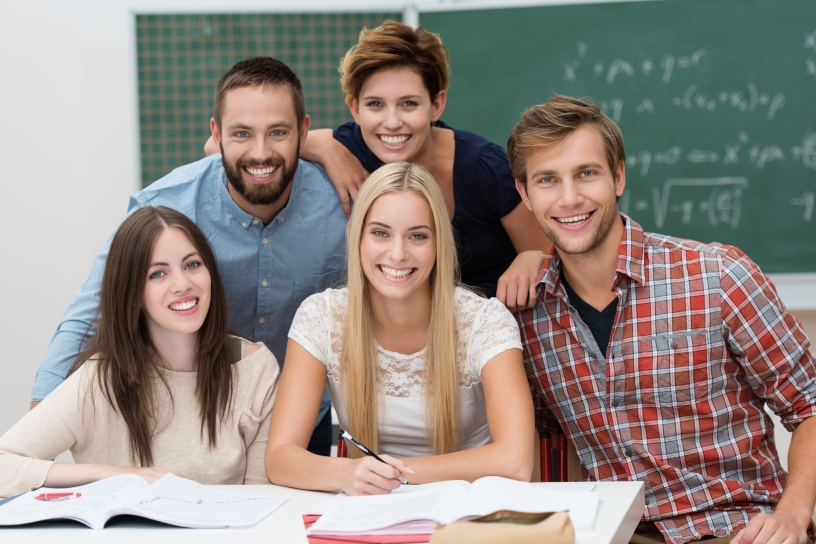 Better to study with friends, right?
Not all students are looking for wild nightlife close to home, if that sounds like you then you will appreciate everything Sant Andreu has to offer. Seize the day and enjoy the authentic local lifestyle of the neighbourhood in a nice climate. We have affordable student apartments in this area.
One quiet zone is Parc de la Trinitat, with a free-to-use football pitch. Aside from that there are many public sports centres like Centre Esportiu Municipal Trinitat Vella, Centre Esportiu Municipal Sant Andreu-La Sagrera and Centre Esportiu Municipal Bon Pastor.
You could also take the chance to learn Spanish or Catalan at on of the local language schools that include: Escola Numor, Escola Accent Idiomes *Gran Sant Andreu and Shakespeare School of English.
If your university is far away, don't worry, there many public good quality libraries nearby so you can study locally. There's Ignasi Iglésias-Can Fabra Library, La Sagrera-Marina Clotet Library and Trinitat Vella-J. Barbero Library.
Excursions in Barcelona
To make the most of Barcelona and fill your trip with unforgettable experiences and emotions, we offer you the excursions through the Catalan capital organized by our friends - the GetYourGuide team. Choose your excursion and fall in love with Barcelona:
Where to Eat

Bar-restaurant Versalles
Go forth and eat at Pibe on Avenida Meridiana where there are some brilliant Frankfurters and Hamburgers to savor with a beer from their huge beer menu.
Those who are more into seafood should make a stop at Paradeta, a franchise that's famous for providing fresh fish and seafood dishes made to your specifications. You'll be given a number and they'll call you when your dish is ready. Delicious, fresh, and at a good price to boot!
The bar-restaurant Versalles is a classic of the area and offers tasty food from the market in the form of tapas, combined dishes, or sandwiches.
Nightlife

Beers
As a family-friendly and residential zone, it's not nightclubs that you'll find as the preferred nightly diversion, but rather local bars and cocktail lounges like Torre Rosa. A charming place with a great atmosphere and professional waiting staff.
If you're not into that, well then there's the Món de la Cervesa, with a name like 'World of Beer' you can expect a menu with a wide selection if beers from all over the world. Make beer, not war!
Shopping

Maquinista Shopping Centre
If you're looking forward to going shopping in Barcelona, then you'll be please to know that in Sant Andreu there is a large shopping centre called La Maquinista that has over 230 stores. From fashion shops to restaurants, it's all there.
You could always walk down Carrer Gran de Sant Andreu for a more local shopping experience, with its large choice of small boutiques and stores.
Getting Around

L1 — The Red Line
L1 — Red Line at Baró de Viver, Fabra i Puig, Navas, Sant Andreu, Torras i Bages, or Trinitat Vella will take you to the city centre in about 20 minutes
L5 — Blue Line at Congrés and La Sagrera will take you to the Sagrada Familia in under 15 minutes
Sant Andreu also has a train station which will take you to Passeig de Gràcia in 11 minutes. (One train every 15 minutes).
Do you like this post?
Click here!

5/5 - 1 vote
Share your thoughts
Related articles
Tired of reading about Barcelona? Find an apartment and stay there!