1. What is this place?
If you come to visit the capital of Catalonia, ​​we will help you to find the best vacation rentals in barcelona. We offer apartments of different types, renovated and well furnished in all areas of Barcelona!
Serra de Collesrola is a mountain range that characterizes Barcelona, it's home to the largest natural park of the city - Collserola park. Whether summer, winter, autumn, or spring; hundreds of people decide to get up every day to enjoy the mysteries hidden within Collserola park. Runners, bikers, walkers, orienteers or photographers are usual suspects among the most unusual paths of this mountain. 8295 hectares make up Collserola, and form the basis of roads, trails and paths that can be combined to follow countless routes of your choice. It is the ideal place to lose yourself and get away from the big city in just minutes and discover more of Catalonia.
Climbing the mountain (512 meters maximum height) might be intimidating for beginners, but all the work pays off as Collserola offers one of the most unique and wonderful views over Barcelona. You will see with your own eyes the long and gridded streets, compressed into blocks - all characterized by the kilometer-long Diagonal avenue - while it is bathed in the sun that glimmers in the distance on the Mediterranean sea...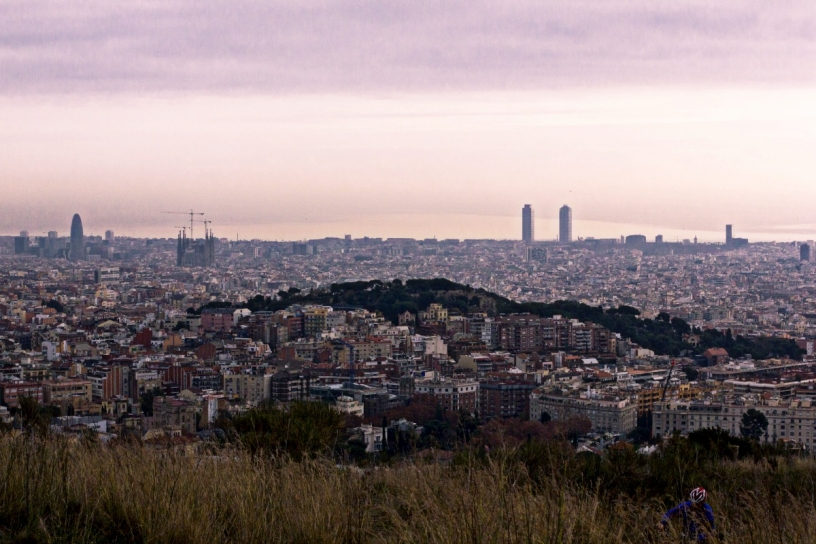 Beautiful views
Excursions in Barcelona
To make the most of Barcelona and fill your trip with unforgettable experiences and emotions, we offer you the excursions through the Catalan capital organized by our friends - the GetYourGuide team. Choose your excursion and fall in love with Barcelona:
2. Things to see
One of the best things Collserola park has to offer is its biodiversity and fauna. Walk its paths and you may be surprised by some of the boars or the chirping of bird song forming a perfect aural harmony for nature lovers. Step by step, it may be that you end up unexpectedly in Vallvidrera Marsh, Can Borrel, or the locally well-known Font Groga. Farmhouses, farms, chapels, and restaurants are some of the unusual places you can find in Collserola park.
Another famous part of Barcelona's skyline is the famous Torre de Collserola, the telecommunications tower for Barcelona, which you can visit.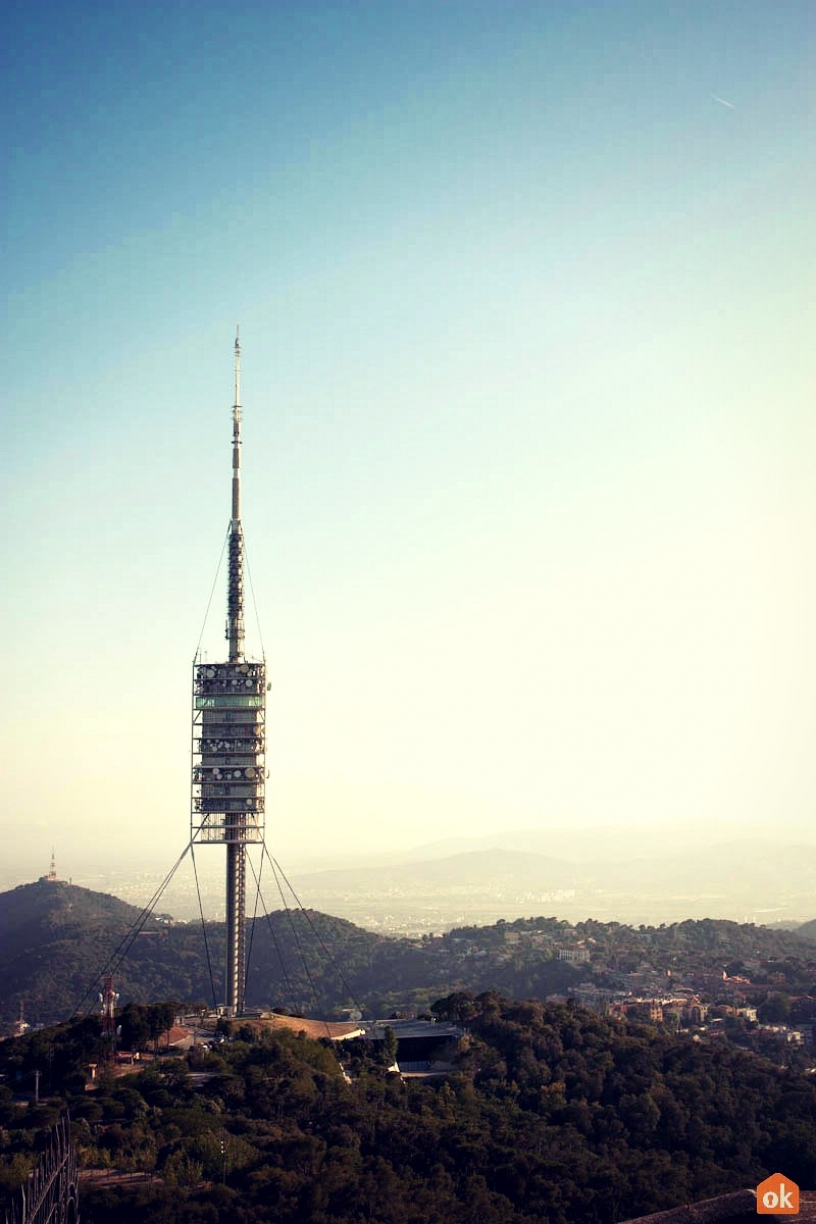 Torre de Collserola
3.Things to do
Collserola Natural Park is a mecca for the cyclists and runners of Barcelona; the perfect place for outings and exercise. It is also a favoured destination amongst photographers who favour their sessions in a natural and spacious environment. Half the world has likely at some point seen pictures taken from the Collserola range without knowing, as it is featured in adverts and it is simply impossible to avoid taking out your mobile to share the beautiful skyline that outlines the architecture of the city! From the three towers of Sant Adrià to the W Hotel in Barceloneta.

Speaking of photographers...The best time to explore Serra de Collserola is as the sun sets. The sky comes to life with beautiful golden colours, but even once the sun is down and gone, don't put away that camera! Sparse light pollution in this natural park means it's one of the best places by Barcelona for astrophotography. Award-winning photos are taken here at these hours. Yours could be next...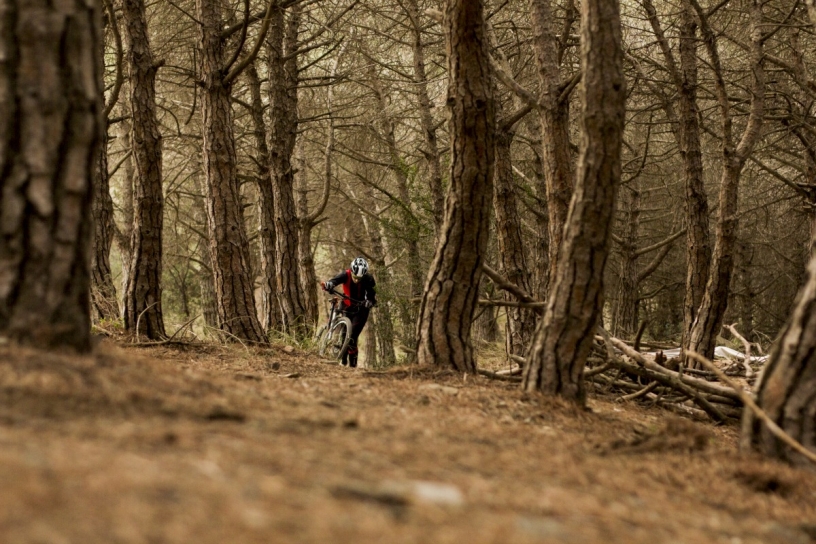 In the forests of Parc de Collserola
The park is also visited by bikers and road-trippers, along the famous Arrabassada road to feel the speed and curves that rise up to the peak - Tibidabo - where you will find an amusement park, many viewpoints, church, café, and a great time for all.
When it's hot it is a tradition amongst some locals to go to spend the day with friends at one of the grills of the area to enjoy barbecues and calçotadas, which is an even where people eat a unique type of spring onion only found in Catalonia (similar to a leek) eaten with a sauce called Salvitxada (similar to romesco).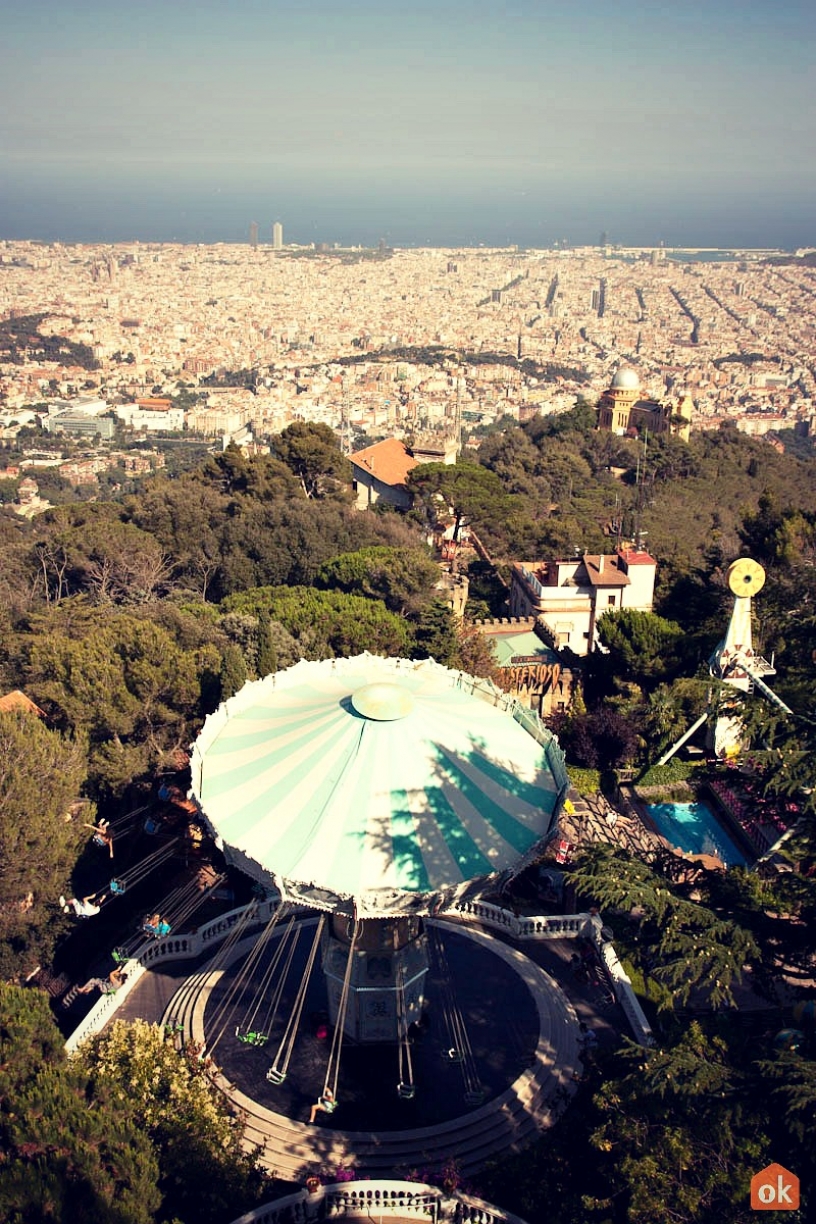 Strong emotions surrounded by nature at the peak!
4. How to get to Collserola?
There are several ways to get to Collserola. You can climb up running (1 hour), cycling (45 minutes), or take a motorbike or car (10 minutes). Public transport can get you there toobuses and trains can be reached at the following stations/stops:
Peu de Funicular
Baixador de Vallvidrera
Les Planes
La Floresta
Valldoreix
San Cugat del Vallés
Nearby Metro stations at the base include Metro - Line 3 (Mundet, Canyelles, Valldaura, Vall D'hebron, Trinitat Nova, Torre Baró, Can Cuias or Casa de L'aiga) , via Funicular which will take you to Vallvidriera, via Rodalies you can exit at Sant Just Desvern, Molins de Rei, Sant Feliu de Llobregat, or El Papiol. By bus you can get the 102 - Cementerio plaza Eivissa-Cementerio de Collserola, 104 - Fabra i Puig-Cementerio de Collserola, 111- Vallvidriera-Tibidabo, or 128 - El Rectoret.
Certainly a mandatory day-out in Barcelona that will surprise you!
Video showcase of Collserola by Alex Yus Cobo