Gaudí, Parc Güell, Modernism, Casa Batlló. Those words alone should be familiar to anyone travelling to Barcelona. One word that might get you some confused looks however is Torre Bellesguard. Though it's a work by Gaudí, the world famous Catalan architect, it has remained largely a secret from the public, most likely due to the fact that it's not open for visiting. However all of that's about to change.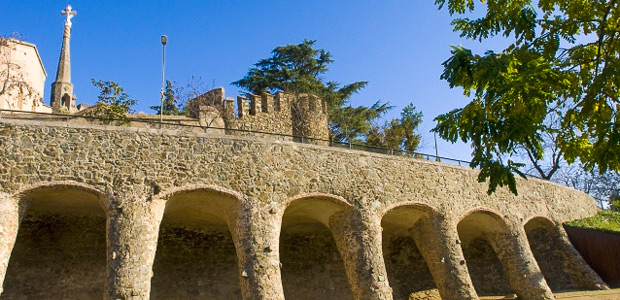 September brings us a new place to discover in Barcelona
For the first time, on September 18th 2013, more than 100 years after its creation, this building will be visitable to the public when it opens its doors to tours allowing people to discover this beautiful work of art. The house was built on the ruins of an old chateau that was home to the King of Aragon around 1410. Gaudí takes much inspiration from these remains, masterfully blending neo-gothic ideas into his modernist style. The name Bell Esguard refers to the fantastics views that you can be found from this building, which is built on the foot of a mountain.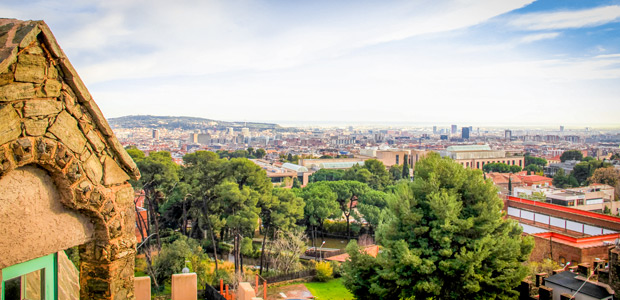 If you come to visit the capital of Catalonia, ​​we will help you to find the best apartments in Barcelona. We offer apartments of different types, renovated and well furnished in all areas of Barcelona!
Torre Bellesguard… Better than Casa Batlló and La Pedrera?
Of course, visitors to Barcelona already have a range of Modernist buildings byGaudí to choose from, the most popular of those being Casa Batlló and La Pedrera. How does Torre Bellesguard compare?
| | Casa Batlló and La Pedrera | Torre Bellesguard |
| --- | --- | --- |
| Style | The two modernist houses in the city centre are famed for their flowing façades and playful forms. There is also a lot of hidden symbolism throughout the designs which adds to the charm. Batlló is colourful, whilst La Pedrera is mainly white. | Torres Bellesguard, like its counterparts in the centre, features lots of hidden symbolism. It is one of only a few Neo-Gothic/Modernist style buildings from Gaudí. There are also mosaic benches, the classic four point "Gaudí Cross" that you can see in most of his works, wrought iron details, and it features a lovely garden. It makes use of straight lines more than curves, but you'll instantly recognize it as his creation. |
| Location | Casa Batlló and La Pedrera are by the city centre on Passeig de Gracia. From the roof you will have some views of the area. | Torres Bellesguard may be outside the city centre, but has the advantage of being on the foot of Collserola mountain, giving it panoramic views of the city. |
| Exclusivity | Visit Casa Batlló or La Pedrera, and you'll find a large crowd flocking around their doors. Though visitors know what to expect already, these attractions offer a more assured experience. | Torre Bellesguard is one of the least known Guadí buildings, nor is it central, but it's this exclusivity and how little is has been explored by the public that adds to its charm that can't be found elsewhere. |
| Price | Right now Batlló and La Pedrera charge €20.35 and €16.50 respectively, if you book online. For this price you'll get to tour the houses and an audio guide. It takes about 40 minutes to see the entire house. | The price of Torre Bellesguard starts from €7 for a visit to the exterior area. However, €15 will get you both access to the exterior and includes a fully guided tour of the building that will last 1 hour and 30 minutes, giving great value for the money. |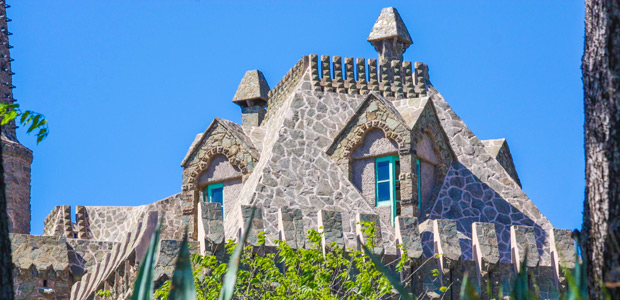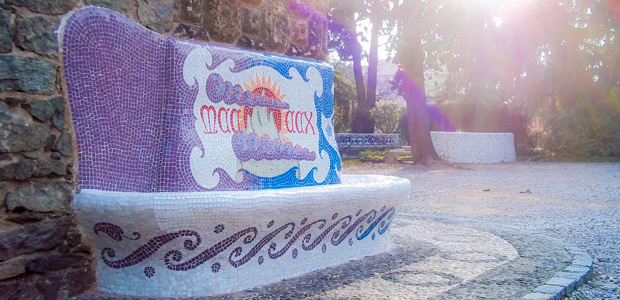 Is it worth it and how to get there?
I'd certainly say it's worth your time to visit this attraction as it's a unique tour of a style from Gaudí that is not usually explored. It's a building that's certainly unique and has a lot of history. Yes, it may be outside the city centre, but there is a local FGC station nearby, you simply have to take line 7 to Av. Tibidabo and it's a short walk from there, so it's not so difficult to access. If you're visiting Parc Güell, then look for the 22 bus in the local area that will take you close to Career de Bellesguard, where the building is located. Or visit the other way around, after discovering Park Güell, just like in the Discovering Gaudí Tour.
The big day is approaching and the doors will soon open… Will you be there? Are you planning on visiting at some point? Let me know using the comment box below!
Excursions in Barcelona
To make the most of Barcelona and fill your trip with unforgettable experiences and emotions, we offer you the excursions through the Catalan capital organized by our friends - the GetYourGuide team. Choose your excursion and fall in love with Barcelona: