Living in Rome I almost forgot what it means to leave the office and go for a walk along the promenade. I forgot the feeling of the sand under my feet and did not even remember the unmistakable smell of sea salt in the air that leaves you feeling refreshed as it weaves through your hair... So when one day in Barcelona, ​​while walking along the Ramblas to the port, a thought came to me spontaneously: "I want to live in Barcelona."
If you come to visit the capital of Catalonia, ​​we will help you to find the best vacation rentals in barcelona. We offer apartments of different types, renovated and well furnished in all areas of Barcelona!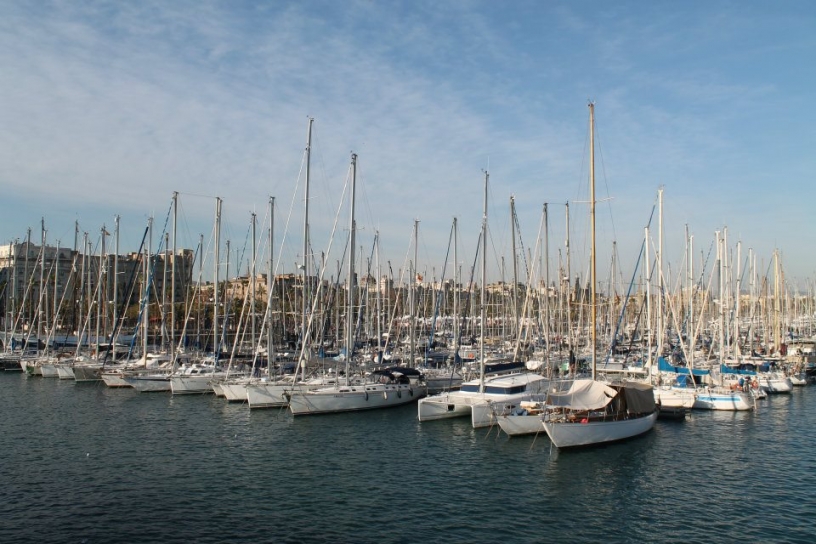 Port Vell
Port Vell - The Oldest Port of Barcelona
As if guarding sternly over Port Vell tourist information, the column with the statue of Christopher Columbus, watches over the city from a height of 60 meters. Don't worry though, you can approach it without hesitation and take the elevator up to the viewpoint. The view from the top will leave you speechless! On one side; the sea, on the other; you can glimpse the mountains that sit by the city. Unforgettable...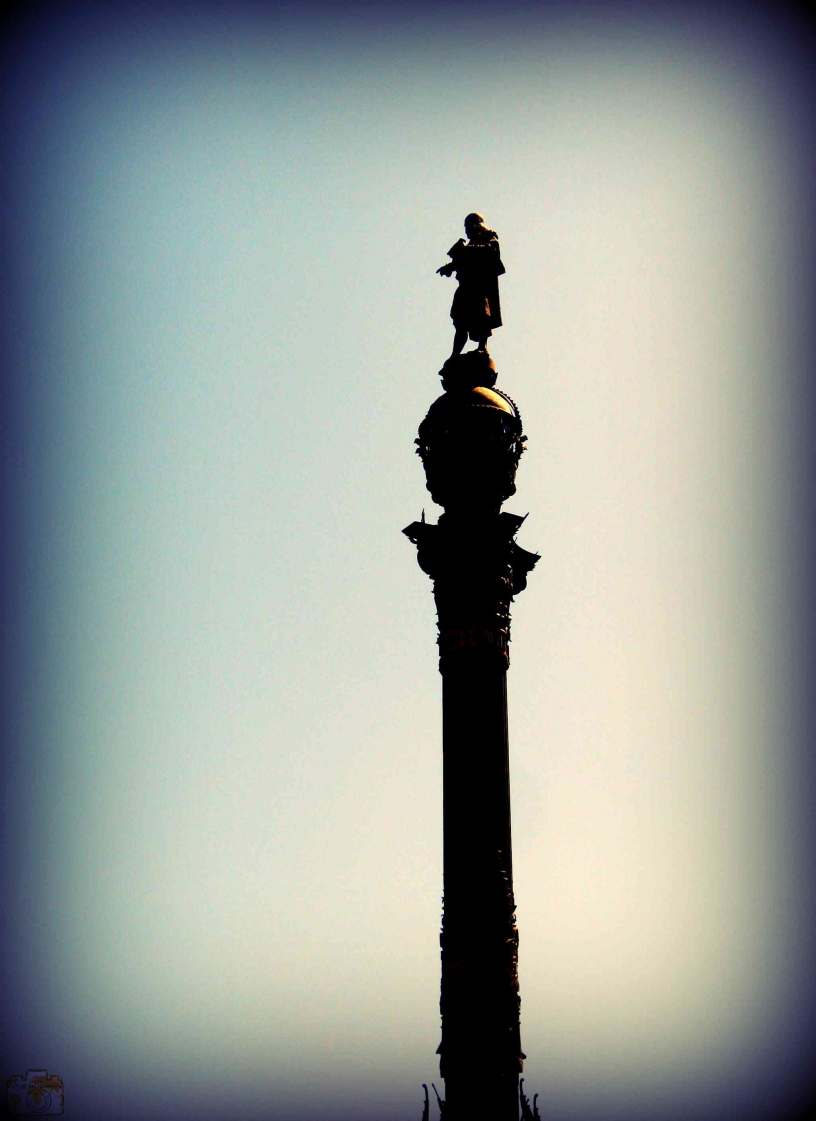 Columbus Statue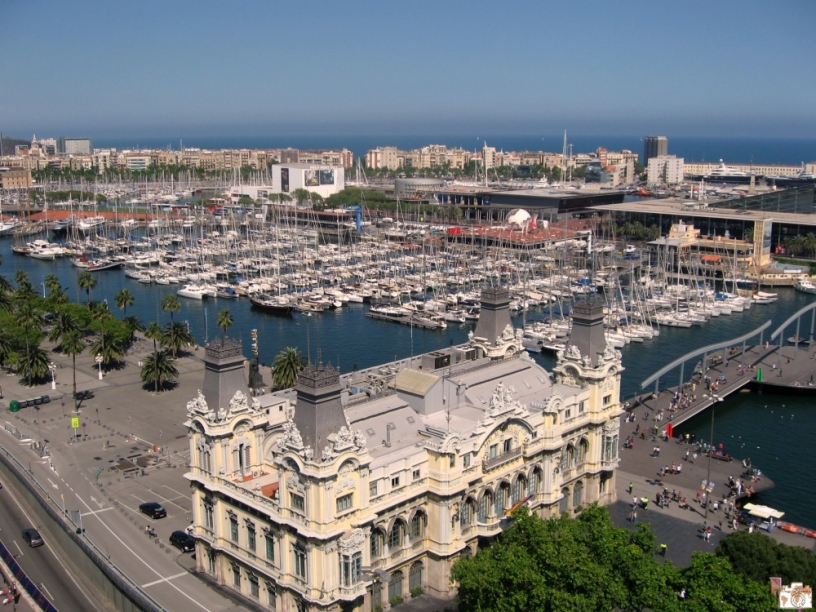 View from Columbus
Excursions in Barcelona
To make the most of Barcelona and fill your trip with unforgettable experiences and emotions, we offer you the excursions through the Catalan capital organized by our friends - the GetYourGuide team. Choose your excursion and fall in love with Barcelona:
Then walk along the boardwalk that leads to the Maremagnum, a large shopping center from which taking a photo in the reflection of the mirrors on walls has become something of a trend. The sinuous shape of the bridge, countless white boats moored and the summer sea breeze, will fill your trip to Barcelona with beautiful memories. You'll find art here not only on land, but also upon the water!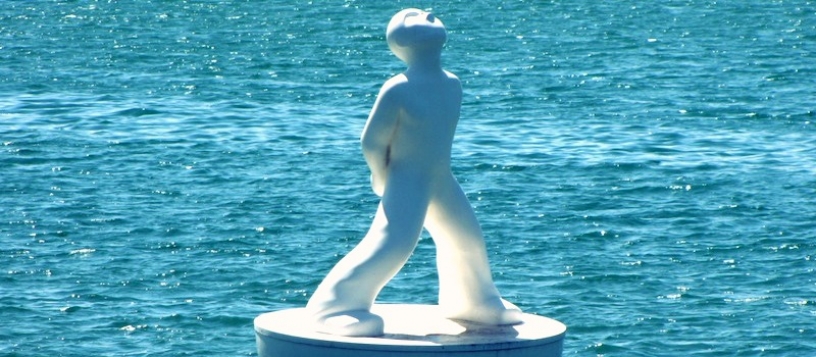 Buoy on Port Vell
Continuing the walk, you'll frequently come upon colorful and modern statues; one of them is the "Barcelona Face", which was designed by Roy Lichtenstein when the area was renovated in the early 90s and the city was preparing to host the Olympics. Lichtenstein did not leave anything to chance: the fact that the statue is covered with mosaics is a clear reference to Gaudí. The famous artist wanted to pay tribute.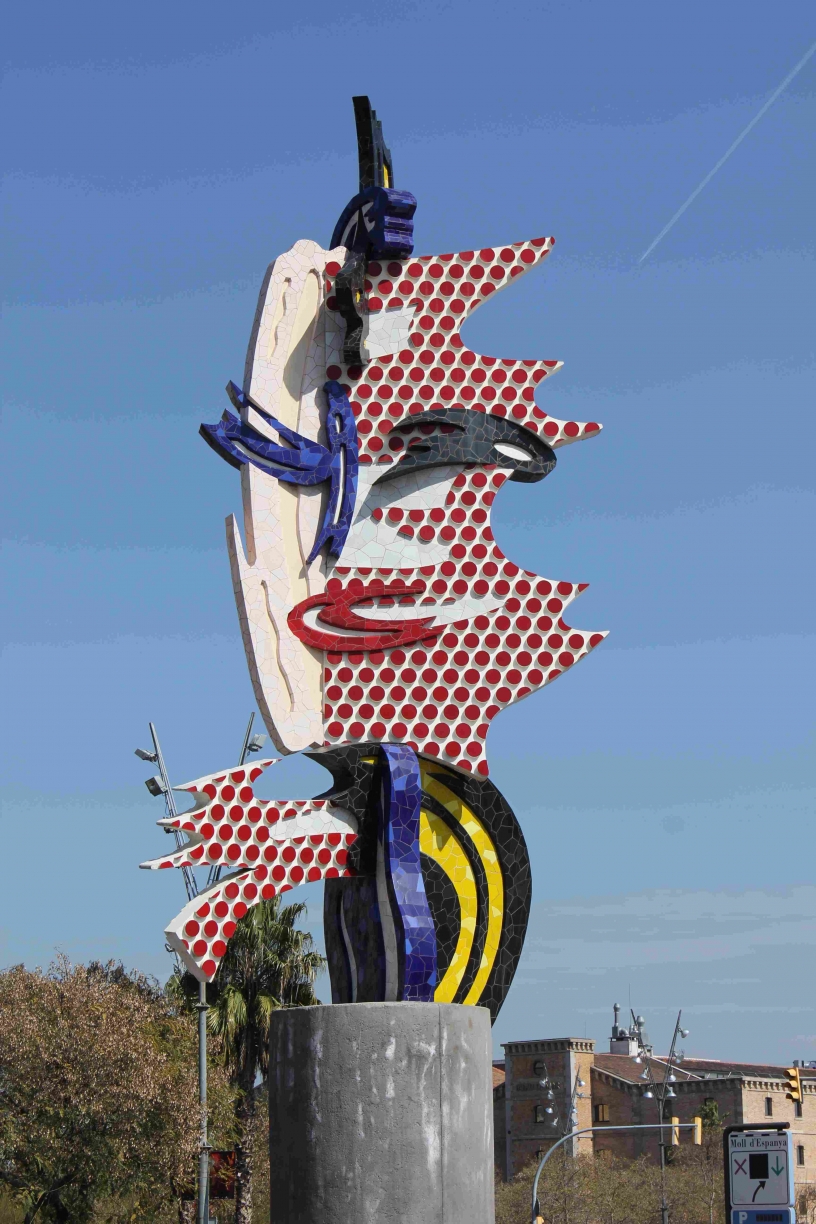 Barcelona Face
Next up is the sculpture called "La Pareja" by Lautaro Díaz, as well as Camarón Gigante by Javier Mariscal. A curious fact: This quirky prawn originally pertained to a restaurant called Gambrinus and when it closed was acquired by Barcelona Council for restoration.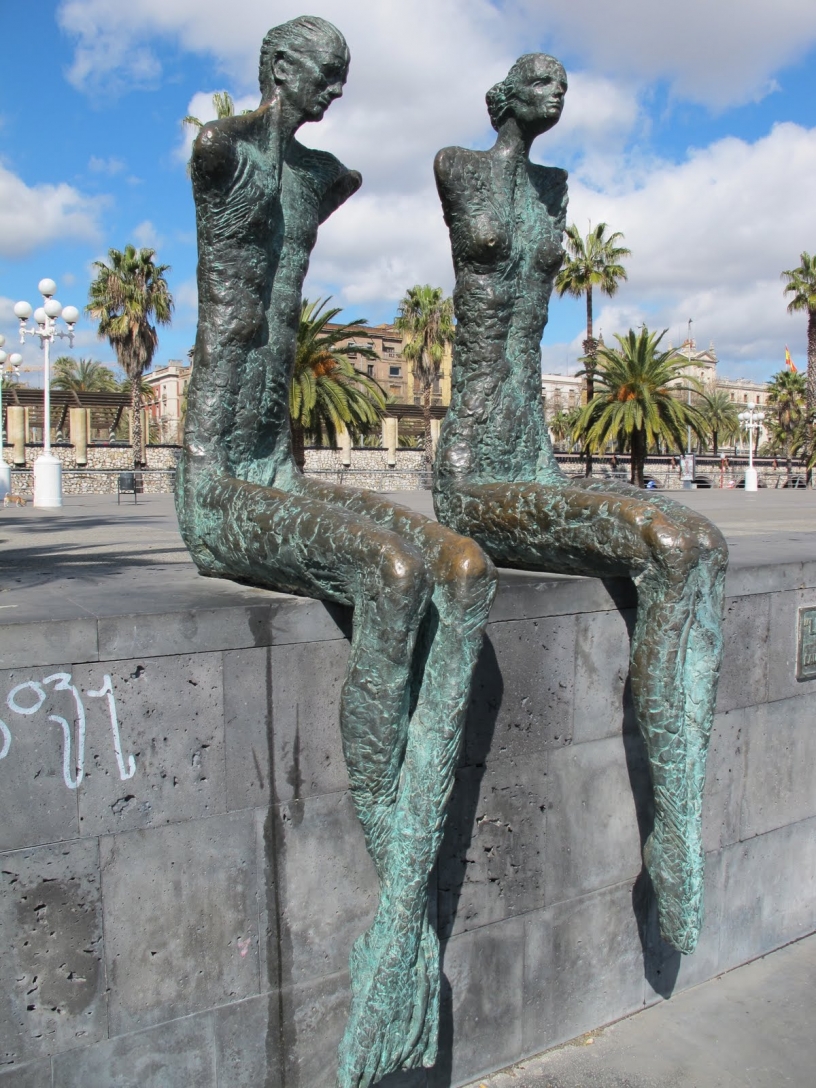 La Pareja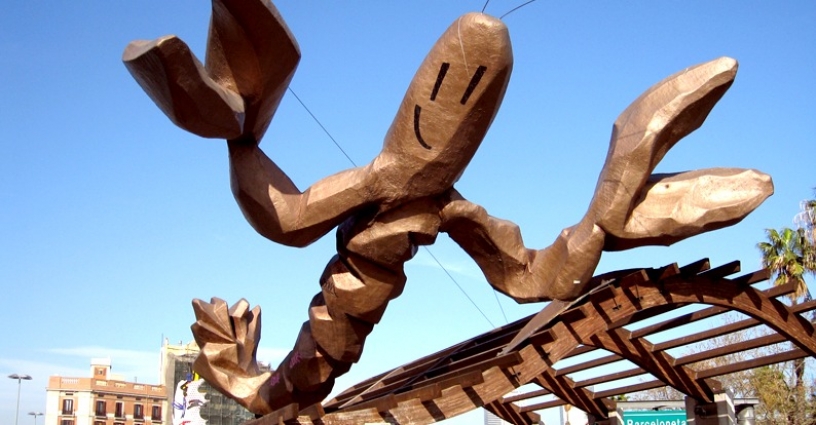 La Gamba o 'The Prawn'
Without a doubt, Port Vell is a fascinating place full of surprises to be discovered, but not the only one! Join me on my walk along the coast of Barcelona in the next article, because we arrive at the beach where we waiting for us is a countless amount of more art ... (✿ ◠ ‿ ◠)