1. Getting started – Decide which contract type is for you.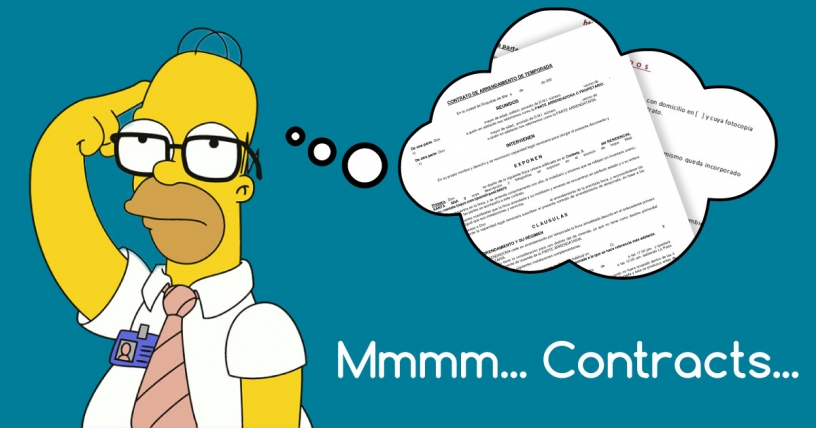 Which contract type is right for you?
Before you even think about looking for a place, you need to be sure of the contract type that will suit you. In Barcelona, there are two that you will come across:
One is the arriendo de vivienda, which is the classic long-term contract that automatically renews every year for 3 years, unless the landlord negotiates otherwise or you want to leave after each year. When either party wants to leave the contract, at least 30 - 60 days notice are needed to exit once the minimum duration has passed. If no duration is stated, this contract lasts for 6 months, but the minimum duration is up to the landlord.
The other is a arrendamiento de temporada, these are fixed-term contracts and can span any length of time. This type of contract is what we specialize in at OK Apartment. You say when you want to start living in the apartment and when you plan on leaving, so the length of stay is very clear. Of course, this type of contract takes some foresight, but is ideal for people visiting with a set duration, like a semester of study, a temporary work contract, etc. Alternatively if you have no plans to leave, but know you'll be at least a few months, you can reserve for the dates that you want and then create a new fixed-term contract towards the end of the stay. It might be called "fixed-term" but it's still very flexible.
2. Moving on – Finding a place to rent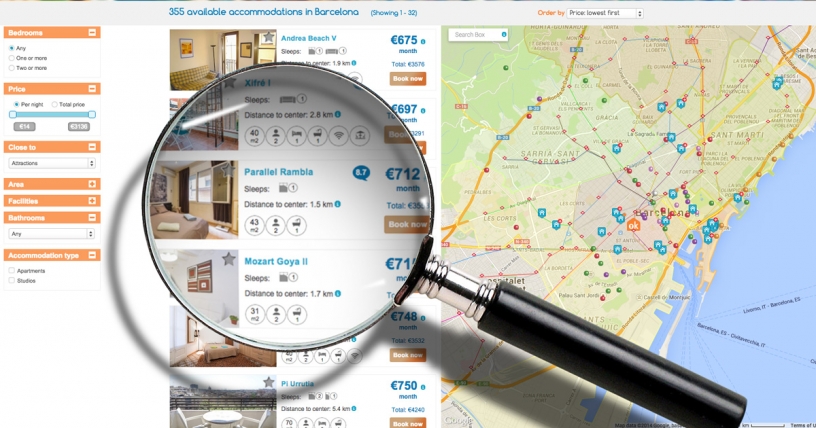 Searching for an apartment is easy
If you need a long-term contract, then the most common websites for these are Idealista, Fotocasa, and Craigslist, the majority of these owners listing here won't speak English though. Here we deal in fixed-term contracts. We have the biggest selection of fixed-term rentals in Barcelona than any other website and so you can comfortably begin your search for a flat right now if you like! If you see one that you like, the next step is easy – you simply arrange a visit.
3. Things just got real – Going for a visit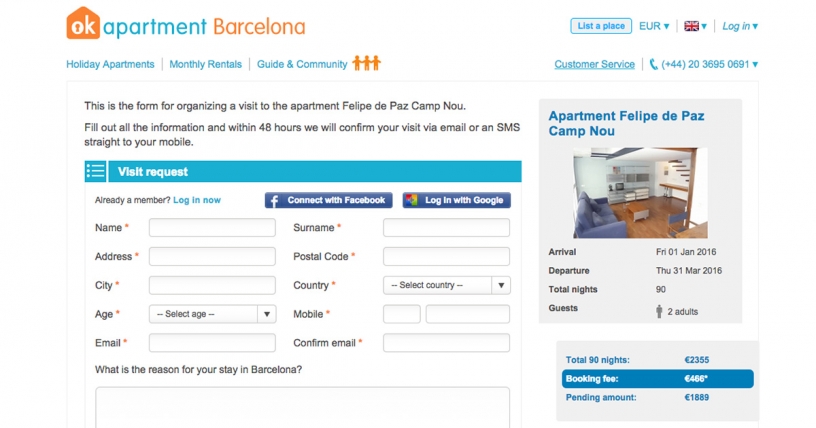 Requesting a visit is even easier!
Once you have selected your dates, you will have to option to arrange a visit. All you need to do is fill out the information and specify which dates and time are most convenient for you. The more options you can give for the time and day, the better. We'll arrange everything one your behalf with the owner from there and let you know when you can see the place. Just sit back and relax in the mean time; we've got this ;)
If you're not sure after visiting, you're always free to go check our list again, and you can solicit as many visits as you like as well as many as you like at the same time. Go nuts!
4. Make it happen – Finalising the deal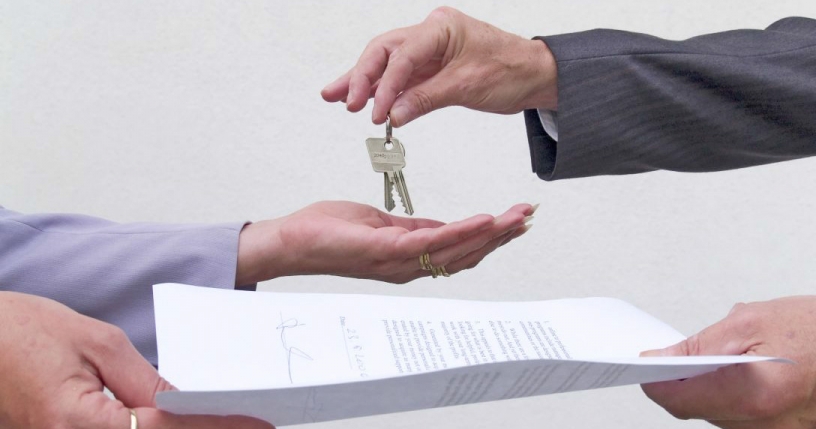 The best part! Welcome to your new home :)
Once you're in love with an apartment, there's only one thing left to do; make it yours! The only way to do this is reserve the accommodation. Once you make the booking through our site, we'll take it off the market for your specified dates. If someone books it in the meantime though, you'll have to start the search all over again, so try not to leave it to the last minute. What do you need to finalise the deal then? Here is a list of things you need to do:
Before arriving you will need to:

Pay upfront the agency reservation fee only. Typically 1 month of rent.
Scan and present proof of income if the stay is more than 3 months. (Job contract or bank statement with sufficient savings). If you want to open a bank account in Barcelona take a look at this page to learn what your available choices are.

When you arrive you are expected to:

Pay on first day of arrival a refundable deposit. Typically 1 month of rent.
Pay on first day of arrival first month of rent.
Stays of less than 3 months are typically paid completely on the first day of the stay. For stays longer than 3 months, it's more convenient to arrange to pay this on a monthly basis.
That's all there is to it - 4 steps to starting your life in Barcelona! Once you have a place waiting for you to call it home, nothing will be able to stop you enjoy a wonderful time in the Catalan capital.
Careful you don't end up with a landlord like this though!