Barcelona is known internationally as a highly fashionable and trendsetting city. From the clothes shops, to the hotels and restaurantes, Barcelona offers the most unique and picturesque locales, from the most "in", to the most traditional.
Por ello hoy os mostramos dos negocios del centro de la ciudad, ¡cada cual más original! En esta entrega os mostramos un par bares/cafeterías de estilos totalmente contrapuestos, pero igual de recomendables en la zona de la calle Tallers.
Today we present to you two such places in the city centre, each unique in its own right, but both highly recommendable in the zone of Calle Tallers..
This zone can be found close to Las Ramblas and is characterized by its alternative ambiance and for being the place where various "scenes" flock to, in addition to being a historic street, you can discover a huge amount of artisanal activity in the area.
Asia is totally in fashion
The tearoom Bobibar, has been in the city for barely a year, but people are already eager to fill its seats. It is a taiwanese tea-bar, in which the start product is fruit juice with tea... also known as tea with fruit juice!
In any case, these beverages are delicious and are perfect for hot Barcelona summer days. They come with pieces of coloured gelatin, so these teas are flashy and with very vivid colours. The flavours on ovver are exotic (mango, tapioca, strawberry, passion fruit), but also more traditional fusions of Spanish flavours like theSangria boba tea.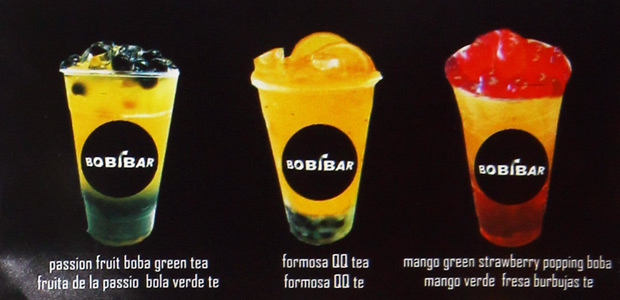 The decor is very colourful and youthful, yet the comfortable and spacious benches are the perfect place to relax.
You can always find Yo Il at the entrance offering samples to those passing by the area. A strategy that seems to have worked as those who have tried cannot un-try and find themselves habitually returning to the locale, which is now booming with people. You will definitely want to find out what all the fuss is about by going yourself!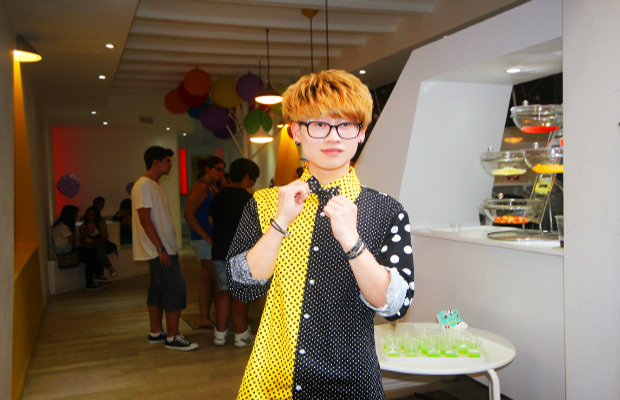 If you're really into more traditional flavours then don't worry because Bobibar also serve slushies, as well as juices without alcohol, making it the perfect place to bring your little ones too.
If you come to visit the capital of Catalonia, ​​we will help you to find the best apartments for rent Barcelona. We offer apartments of different types, renovated and well furnished in all areas of Barcelona!
Where is it?
Bobibar
Increase map size
The traditional flavour of Spain
The Granja Viader is one of the most long lived in Barcelona. Created in 1870 as a small dairy on a narrow street close to Calle Xuclà.
During the century many youths were leaving their impoverished hometowns to prosper in the big city. One of those was Marc Viader who took over the dairy and turned it into a the GranjaViader as god intended.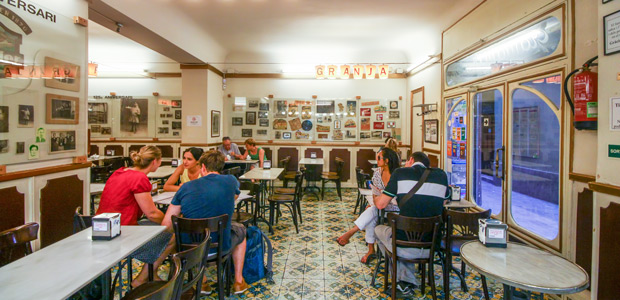 He said goodbye to the cows in the barn out back, in favour of hygeine and imported produce instead. he installed a workshop in which the delicious creams could be made in addition to various cheeses, like cottage cheese.
The establishment also become somewhat of a research centre, with the son of Marc even made the current formula of a Catalan product called Cacaolat.
And that's the Granja Viader that we known and love today, with a traditional spirit that charms the people. Each day there is a long queue for the hot chocolate with churros and everyday it attracts more and more tourists. It's included in our list of the Top 5 places to get churros with chocolate.
So if you come to Barcelona then you can enjoy a hot drink in the winter, or a summer chilled original Cacaolat as well as various dairy products.
Where is it?
Viader
Increase map size
Excursions in Barcelona
To make the most of Barcelona and fill your trip with unforgettable experiences and emotions, we offer you the excursions through the Catalan capital organized by our friends - the GetYourGuide team. Choose your excursion and fall in love with Barcelona: