Cosmetic Surgery
Antiaging Group Barcelona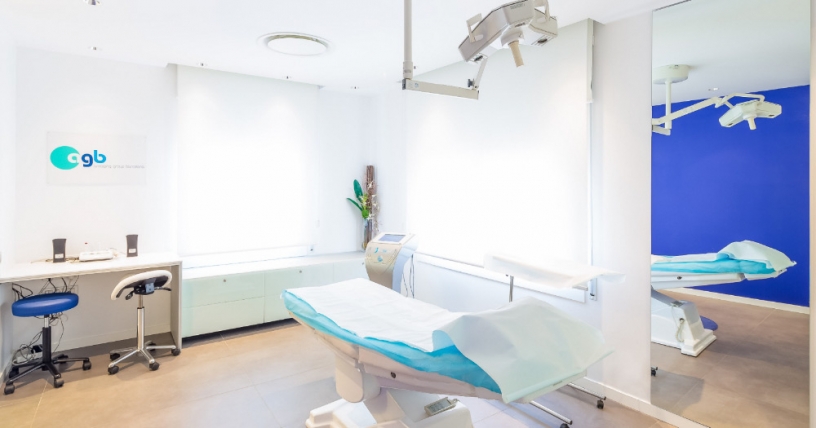 Antiaging Group Barcelona surgery
If you come to visit the capital of Catalonia, ​​we will help you to find the best vacation rentals in barcelona. We offer apartments of different types, renovated and well furnished in all areas of Barcelona!
One cosmetic surgery clinic in Barcelona that has been treating foreign patients for years is Antiaging Group Barcelona for it's yearly consecutive award-winning customer service from sites like WhatClinic.com. Their largest customer base from outside Spain comes from the UK searching for walk-in walk-out treatments such as Botox, laser surgery, and modern anti-aging techniques such as PRP Rejuvenation, with a notable proportion also opting for surgeries like breast enhancements and facelifts, or a combination of these treatments.
They also treat customers from other countries such as Russia, Italy, and the Arabian peninsula, as the staff can speak a variety of languages. It's not just women either, the head surgeon of the clinic is the award winning Dr. Jesus Benito who has innovated various techniques for male cosmetic surgery; especially popular are treatments for gynecomastia. You want to ensure you have a fully licensed and trustworthy professional when you're considering any cosmetic surgery, something that every single surgeon at Antiaging Group Barcelona is.
More information about Antiaging Group Barcelona
Cosmetic surgery clinic with a broad range of procedures from Dr. Jesus Benito Ruiz.
Address: c/ Dr. Carulla 12 planta 3, 08017 Barcelona
Contact details:

Landline Phone:+34 932522349
Email: consulta@antiaginggroupbarcelona.com
Excursions in Barcelona
To make the most of Barcelona and fill your trip with unforgettable experiences and emotions, we offer you the excursions through the Catalan capital organized by our friends - the GetYourGuide team. Choose your excursion and fall in love with Barcelona:
Find a cosmetic surgeon in Barcelona
Of course, there's not just one famous cosmetic clinic in Barcelona, the city has dozens of places to choose from. Here are some that speak multiple languages, including Spanish, English, and sometimes Russian.
To get a higher value for money, choose your perfect travel credit card that offers rewards almost all your spends during the trip. After all, who doesn't like to be rewarded?
Hair-loss clinics in Barcelona
Clinica Folicular Suave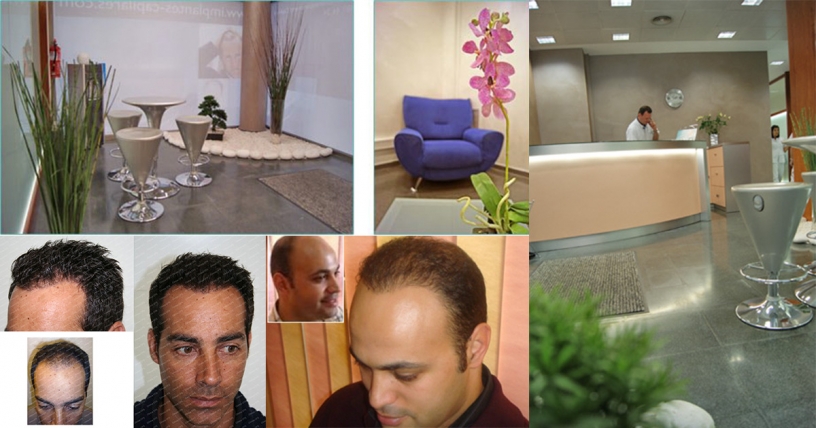 Clinica Folicular Suave - The clinic and results
Losing hair can be a huge blow to a man's self-esteem, and while some choose to confidently embrace it, others are rather fond of their do and opt to look for ways to maintain their mane. One clinic that people choose in Barcelona that offers the most vanguard and innovative hair transplant procedures is Clinica Folicular Suave.They combine both 'dense packing' and 'no visible shaving' procedures to allow for walk-in and walk-out style visits.
They claim to be the only clinic in Europe that can offer up to 3500 folicular units transplanted in one day, but be warned; the waiting list for this is long so you better sign up as soon as you can. Right now it's 7 months, but it's growing as time passes. It's convenient to make a free consultation. If you're interested as they speak Spanish, Catalan, English, and French. You can even make this free consultation through Skype.
More information about Clinica Folicular Suave
They specialist in minimizing patient aftercare from hair transplants through 'dense packing' and 'no visible shaving' techniques..
Address: Carrer Rosselló 87, 08029, Barcelona
Contact details:

Landline Phone:+34 934874424
Email: contact@implantes-capilares.com