Coming to Barcelona to treat Breast Cancer
If you come to visit the capital of Catalonia, ​​we will help you to find the best long term rentals in barcelona. We offer apartments of different types, renovated and well furnished in all areas of Barcelona!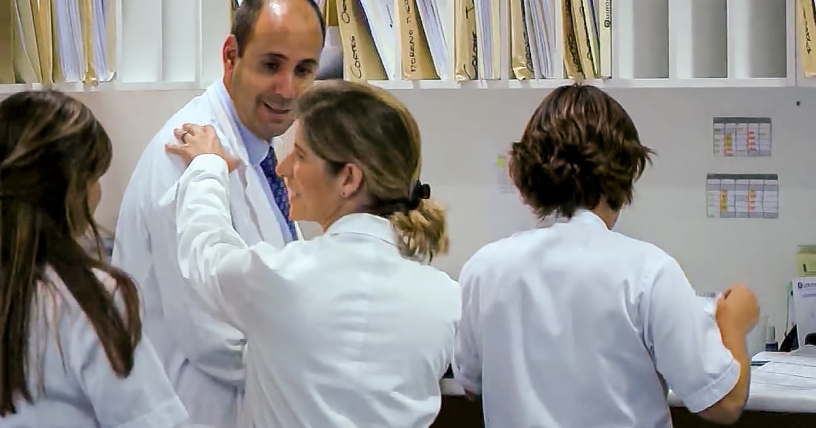 Dr Javier Cortes Castan and his team at the Institute Oncology Baselga
The Baselga Institute of Oncology (Spanish) is formed of a team of 8 experts, of which each individual has a compelling resume. This team has faced breast cancer on a daily basis for years, and so have the experience to identify the many types of breast cancer tumours that exist in order to provide the most effective and personalized treatment.
The director here – Dr. Javier Cortés Castán – is also a co-ordinator at the Vall d'Hebron Oncology Research Institute (mentioned later) which specialise in clinical trials of pioneering techniques.
They also have internationally notable experts in the following fields:
Lung Cancers – Dr. Enriqueta Felip, Co-ordinator of the European Society of Guidelines on Medical Oncology, Editor of "Minimum Clinical Recommendations for Diagnosis, Treatment and Follow-up in Lung Cancer" from the European Society of Medical Oncology
Brain Cancers – Dr. Francesc Graus Ribas, founding president of Spanish Group of Neuro-Oncology and European Association of Neuro-Oncology
Sarcoma – Dr. Javier García del Muro Ssolans, president of Spanish Investigation into Sarcomas Group
Childhood cancers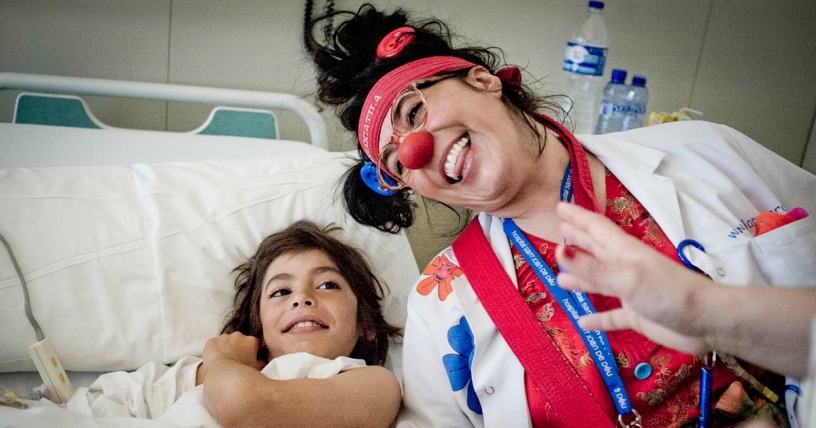 A nurse cheering up her patient at Sant Joan de Déu Hospital
Childhood cancers are different to adult ones - usually a result of the complex process of the body growing. The team at Sant Joan de Déu are a highly specialised team that have seen more cases of child cancer than any other centre in Spain. The hospital has treatments from the most traditionally trusted to the newly innovative. More than 80% of the visitors that become inpatients at the hospital have overcome their condition.
The rooms are equipped with an extra bed for a parent and there are various services to reduce the hospitalization experience for children, like entertainers, animal-therapy, music, school, playrooms, a library, recreational activities, internet access, and more.
Excursions in Barcelona
To make the most of Barcelona and fill your trip with unforgettable experiences and emotions, we offer you the excursions through the Catalan capital organized by our friends - the GetYourGuide team. Choose your excursion and fall in love with Barcelona:
Blood cancers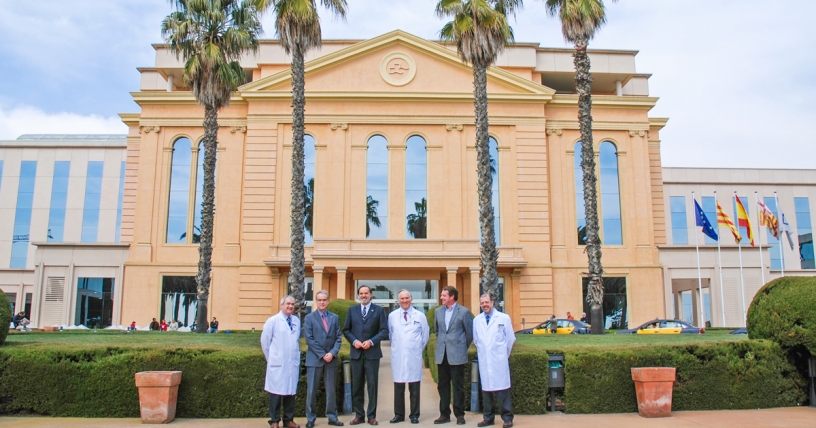 Some of the executive staff outside Hospital Quiron Teknon
It used to be that blood cancers were impossible to treat, but thanks to advances this has changed significantly. The team at Hospital Quirón Teknon have a oncology unit made up of 7 experts with impeccable qualifications, and in addition to this treatment is complimented by the head of the Oncology-Hematology - Professor and Doctor Emili Montserrat - whose medical portfolio is simply astounding:
Director of the Institute of Hematology and Oncology at the Hospital Clínic
Founding member of the International Workshop on Chronic Lymphocytic Leukemia (IWCLL) and European Hematology Association (once president)
Professor at the European School of Hematology and the European School of Oncology
Among most cited Spanish physicians on leukemia and lymphoma
Expert on leukemias and lymphomas for the World Health Organization (WHO)
Awarded the Severo Ochoa Prize, Lilly Foundation Award for Clinical Medicine, and Emiram Eldor Medal for his work.
Works with various medical organisations - Sanitarias (Spain), French Cancer Institute (France), Instituto Nationale dil Cancro (Italy), Medical Research Council (United Kingdom), CLL Global Foundation (USA) and Lymphoma Research Foundation (USA).
Brachytherapy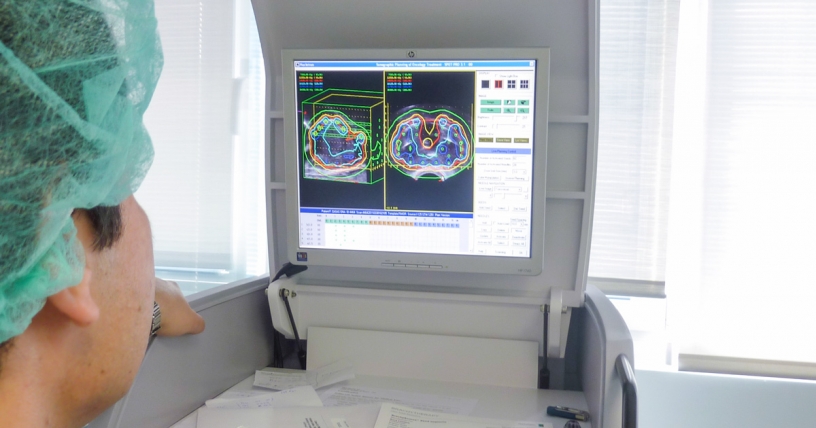 Various types of cancer - like some prostate cancers - require a special treatment called Bracytherapy where-by a radioactive source is placed inside the tumour. Fundació IMOR specialises in this. They have team of Oncology and Urology experts that can carry out a permanent implant in as little as a few hours or a High Dosage Rate treatment for more complicated cases.
Special cancer trials for new treatments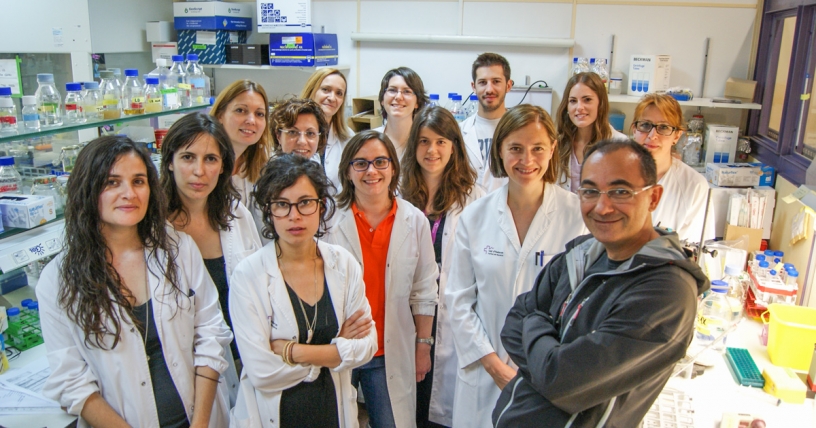 For those that have exhausted all options or want to try a new technique that may change the way we treat cancer for generations to come, the Vall d'Hebron Institure of Oncology is the main centre for clinical cancer trials and research in Spain. Many of the doctors in this article have a link to this centre. You can see a list of the currently open trials here
It's hard, knowing that every day is a battle against something we still don't fully comprehend in this modern age... But with the help of these experts, you have a great chance of being well on the road to recovery.