Primavera Club 2016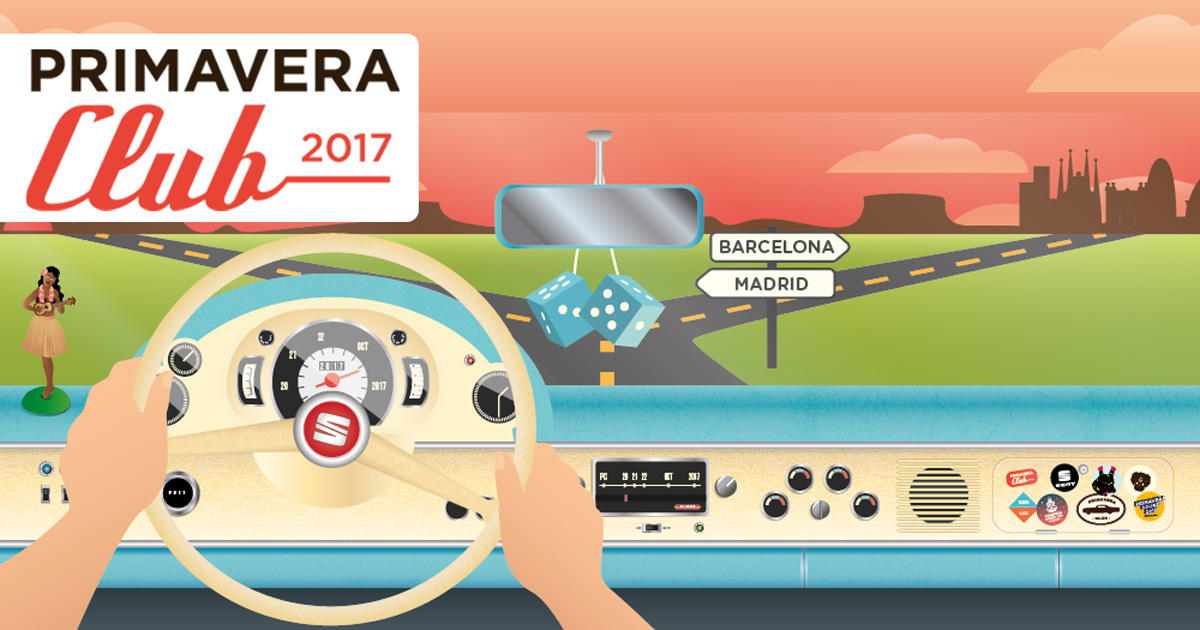 Carrer Nou de la Rambla, 113, 08004
The prelude to Primavera Sound, with young upcoming international and national artists
From 21 to 23 October, the Primavera Club musical festival returns with a total of 37 artists from various genres that will perform over 3 days in venues like Sala Apolo, [2] Apolo and Centre Cultural Albareda.
The festival offers the opportunity to discover live performances from a large number of groups of both national and international proportions; performers who also represent the musical direction for future editions of the Primavera Sound festival.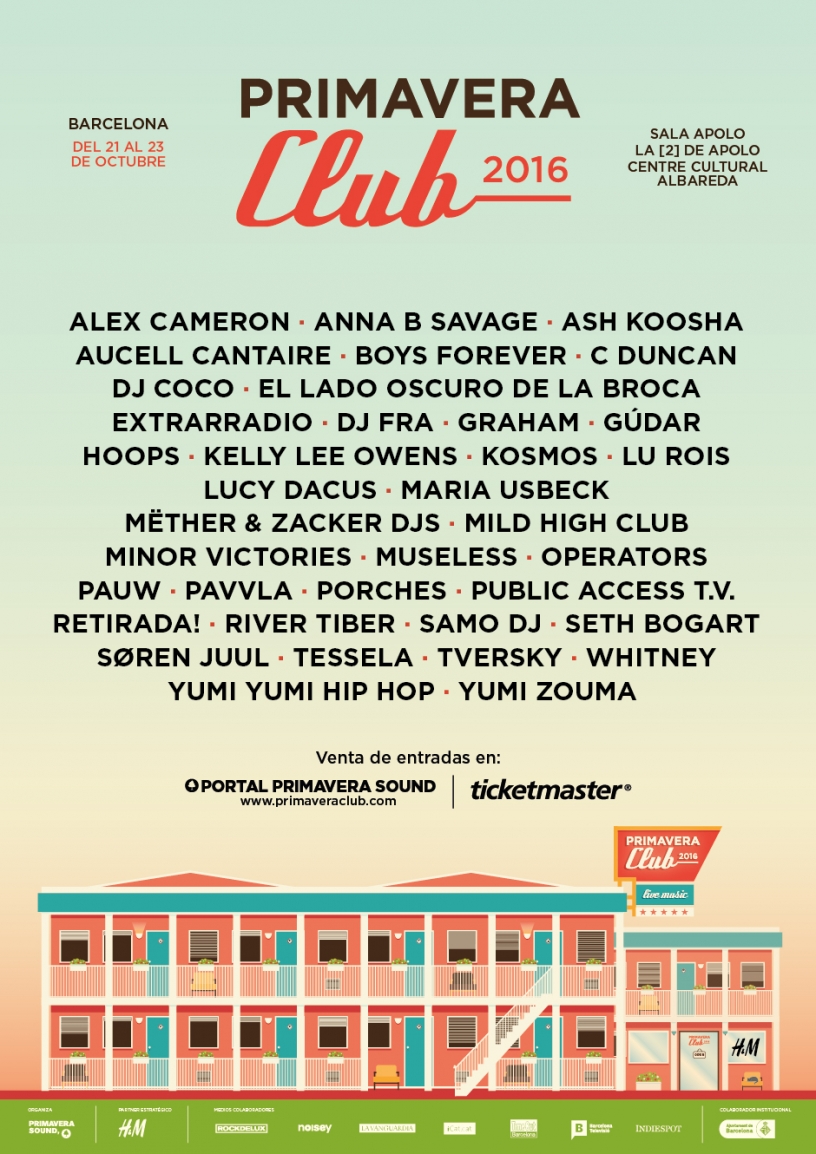 Primavera Club 2016 line-up
Day-by-day programme of Primavera Club 2016
Friday: Boys Forever - Dj Coco - Dj Fra - Extrarradio - Graham - Kelly Lee Owens - Lucy Dacus - Museless - Operators - Public Access T.V. - Samo DJ - Seth Bogart - Tversky -Yumi Zouma
Saturday: Alex Cameron - Ash Koosha - Aucell Cantaire - C Duncan - Dj Coco - El Lado Oscuro de la Broca - Kosmos - Lu Rois - Maria Usbeck - Mëther & Zacker Djs - Minor Victories - PAUW - Retirada! - River Tiber - Søren Juul - Tessela
Sunday: Algiers - Anna B Savage - Gúdar - Hoops - Mild High Club - PAVVLA - Porches - Whitney - Yumi Yumi Hip Hop
More Information
When: 21 - 23 October
Where: Sala Apolo, La [2] de Apolo (Metro Paral·lel - L2 and L3 ) | Centre Cultural Albareda (Metro Poble Sec - L3)
Price: A full festival ticket costs €25. Daily entry costs €15 (valid for one full day, either Friday, Saturday or Sunday) . Points of sale: Ticketmaster (fees), el Portal Primavera Sound (fees) and La Botiga del Primavera Sound (no fees - offline).
Buy Tickets: Get your tickets to Primavera Club 2015 here
Website: Primavera Club Official Website
Accommodation Nearby: Take a look at our apartments located in the centre of Barcelona here to find one near the concert halls.
Do you like this post?
Join over 5000 subscribers and receive our posts delivered straight to your inbox. It's free :)
Share your thoughts