What is a NIE?
What is a NIE used for?
A NIE stands for "Número de Identificación de Extranjero" or "Foriegner Identification Number and if you're living here is a legal requirement to have one! This identification number is what you need to:
Become enumerated as a citizen in your area
Start a business or go self-employed (if you're brave enough to do that in Spain with high monthly costs)
Work in Spain
Buy a car or home
Declare taxes
As you've probably noticed after skimming that list, despite the hardship needed to get a NIE you'll need one to do pretty much anything during the long run of your stay in Spain. Think of it as your own "admin number" that is needed for official (and unofficial) processes. If you don't have a NIE, you certainly won't have an easy life in Spain!
For more information about living in Barcelona visit this page!
Who needs a NIE?
The NIE is an essential document for any foreigners looking to reside in Spain, which is legally defined as "more than 3 months". You need a NIE if you are:
Working in a Spanish business
Working self-employed in Spain.
Studying in Barcelona.
Meeting or accompanying a family member in Spain over more than 3 months.
If you have just obtained a visa to come to Barcelona.
If your stay is less than 90 days, a passport is a sufficient form of identity for most processes. A NIE is not a form of identification, rather it's your own personal 'reference number' that is used when processing your information and it doesn't guarantee you legal residence in Spain.
How to get a NIE

Passports, documents and suffering. Officials who process your application don't need food...
From home country: At the Spanish consulate or embassy
Processing a NIE application from your home country these days can in fact be easier than doing it in Spain because the staff will be able to attend you in your own language. However, depending on your country you might need to book one or two months in advance. In this case, contact your nearest Spanish Consular office and enquire; they explain the documents you'll need to send. 
In Spain: How to get an appointment
Getting an appointment to process your NIE can be tricky in popular cities like Barcelona — especially during the summer. Here are the steps: 
Visit the Spanish Government Website:  https://sede.administracionespublicas.gob.es/icpplus/index.html
Select the relevant province (E.G. Barcelona)
Click on 'Certificados de la UE'.
Select 'CNP 

Certificados

UE' and then click 'Aceptar'.
The page will show all the necessary documentation you'll need to bring for the appointment to go successfully. Click 'Entrar'.
Select passport and enter your passport number along with your name and surname. 

Click

'Aceptar'

.

Click 'Solicitar cita' to request an appointment.
The address will appear where you'll go to get your NIE. Click 'Siguente'.
Type your phone number, email address and reason for your appointment. For the reason write 'Solicitud NIE'. 

Click '

Siguente

'.

Select the date for your appointment from what is available. 

Click '

Siguente

'.

You'll reach a page that asks you to confirm the information you have submitted is true. Accept 'Estoy conforme con la información mostrada en pantalla' and 'Deseo recibir un correo electrónico con los datos de mi cita'. Click on 'Confirmar'.
The next page that appears will be your appointment confirmation. Print this page by clicking on 'Imprimir'. If you miss it, you will also receive this confirmation via email.
If there are no appointments available, visit the website above at 8AM on Monday morning. The next batch of appointments are given out at this exact time. Some people have reported that they have refreshed the page constantly over the course of an hour and caught a change, but that takes a lot of investment for potentially no success. You can also try the "no appointment" method mentioned in the next section.
One of Barcelona's offices that you might get an appointment at can be found at Rambla Guipúscoa, 74.
In Spain: Is it possible to get a NIE without an appointment?
It depends on what part of Spain. In Barcelona, yes. Outside of Barcelona where demand is lower you potentially could. The Police Office in Badalona was once a viable way of doing this, but more people have become savvy to this. You can still try, it's address is Avd. Joan XXIII, 2 08930 - Sant Adria del Besós. You can get there easily via Line 2 of the Metro or with BusNit if you are leaving early (the Metro opens at 5AM).
If you want any chance you have to go early. Very early. During the summer it's better to be at the front of the queue waiting to get in. They begin to give out queue numbers from Monday–Friday at 7AM and staff only get through 10–20 per day, so you need to be at the front of the queue to stand a chance. Bring a book and get there much earlier. To be sure that they haven't changed this process, you can call them the day before and check on +34 934 627 013.
Always remember to have all the documentation ready or you will have queued for nothing. Documents not in Spanish or Catalan need to be officially translated and signed off by a sworn translator. 
What are the necessary documents to get a NIE?
Documents you will need include in all circumstances
Certificate that shows proof of reserved appointment
Passport or the identification used in your country of origin. (Copy and original).
An EX-15 Form (Solicitud de Número de Identidad de Extranjero) or "(NIE Request)"
Modelo 790 Código 12 Form filled out and signed. (It's a processing form).
Documents needed depending on specific circumstances
To work in a Spanish business: Work contract OR Document certifying registration with Spain's Social Security as a worker.
Self-employed worker in Spain: Registration in the Census of Economic Activities OR Registration in the Commercial Register OR Document certifying registration with Spain's Social Security as a worker as self-employed (Autónomo).
Student: Proof of enrollment in a Spanish university, EHIC (European Health Insurance Card) AND Proof of sufficient financial resources. (Erasmus students simply have to provide documentation proving their participation in the program).
Meet or accompany a family member in Spain: Proof of family ties, Evidence that the family member works in Spain, AND Proof of sufficient financial resources / private insurance policy.
Again, it's very important that any document that's not in Spanish or Catalan need to be officially translated and signed off by a sworn translator
Advice and information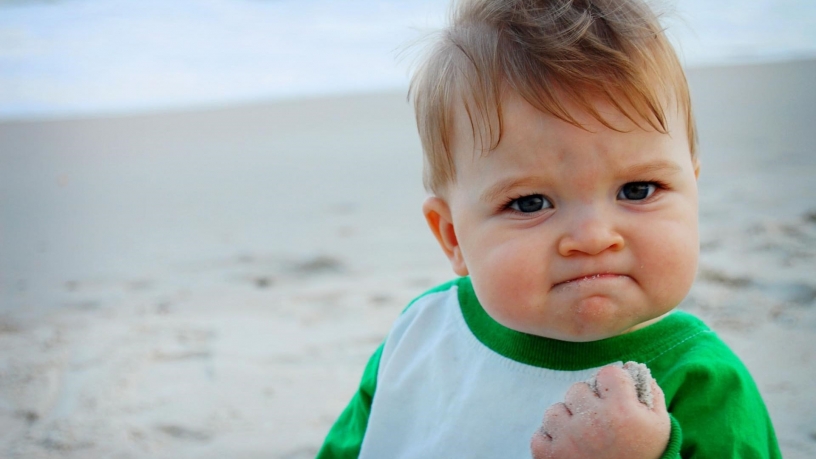 Finally! The feeling of success.
Once the appointment is successfully completed, you'll receive a NIE in about 5 days.
The fee for processing the application is from €11, via the Modelo 790 Código 012 form. 
Bring photocopies of all the documentation... And a positive attitude! Officials working these jobs tend to love these.
If you don't know how to fill out a form, ask a friend that speaks Spanish to help. You can leave parts of the form blank and the police agent on the day can help you.
If you don't have an appointment then you're not guaranteed to be seen. 
Got all that? Well then you're now ready! Luck be with you and have patience. If you still have any questions, why not get in touch with us? We'll try to help!