Can Vidalet Park
(Park)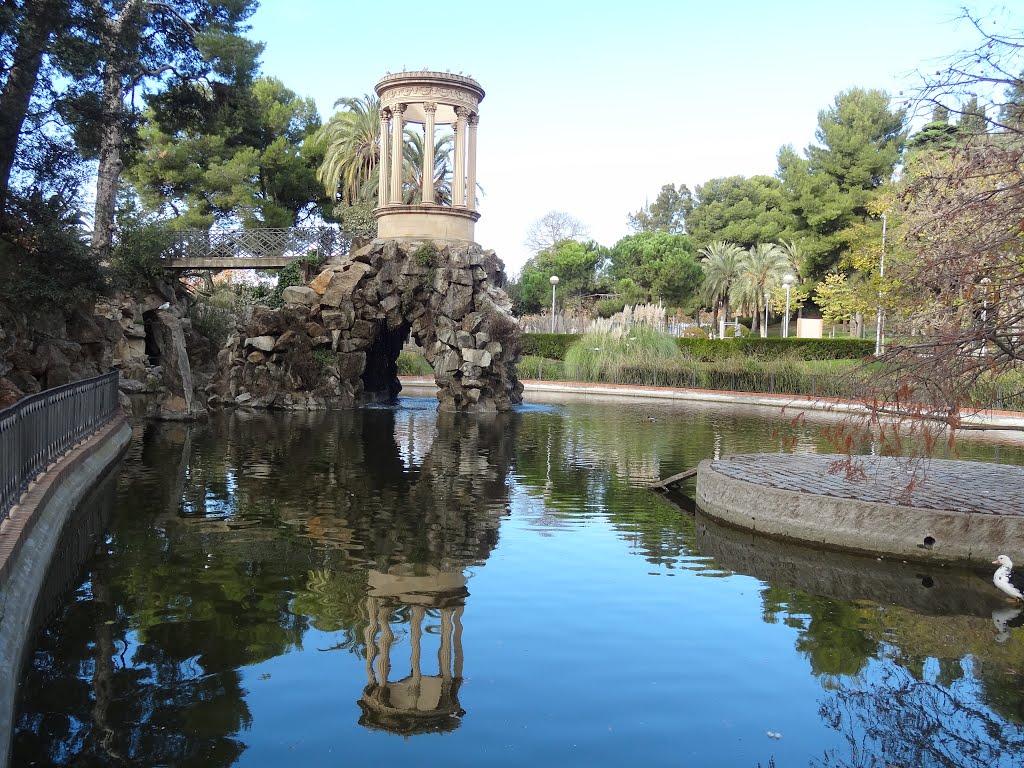 General information
Can Vidalet Park is located in Esplugues de Llobregat, bordering west of Barcelona. The park is considered as one of the main green zones of this area.
If you come to visit the capital of Catalonia, ​​we will help you to find the best holiday apartments in Barcelona. We offer apartments of different types, renovated and well furnished in all areas of Barcelona!
Originally, this place was occupied by wealthy families and used as a summer residence. It housed luxurious houses and gardens. Due to the Spanish Civil War, many of these families left to never return. Once the war ended, the gardens were abandoned for many years, until Barcelona's City Council decided to renew it and finally open them to the public in 1975.
Can Vidalet Park is especially known for its lush vegetation, romantic inspiration, charming houses and panoramic views . When you visit you'll quickly understand why people like this park so much. If you want to mingle with the locals and reside near the park, check out our selection of apartments in Esplugues de Llobregat.
What to see here?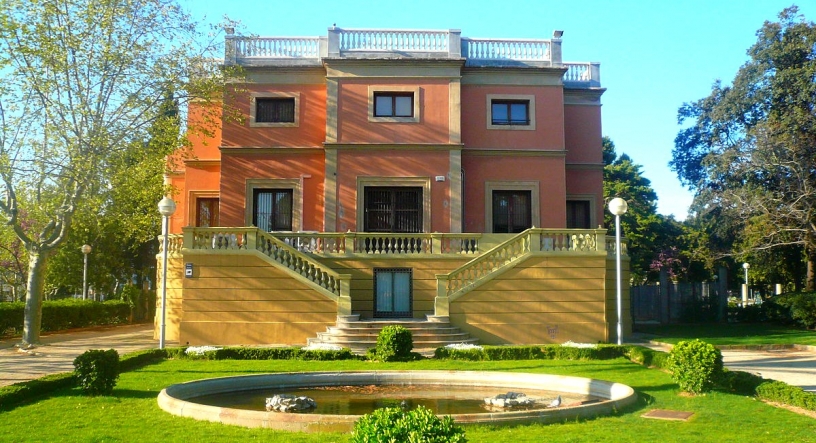 The mansion at the park
Can Vidalet is a strange combination of geometric forms, integrating houses and areas of vegetation to the relief created so that everything blends with the surrounding nature. The park is divided into 4 areas:
Area A: The Mansion
This is the main entrance of the park. Go through the beautiful wrought iron gate and see the palace, which is now a language school. In a neoclassical style, this house is the only thing that has remained standing through the years. There's basketball court right next door.
Excursions in Barcelona
To make the most of Barcelona and fill your trip with unforgettable experiences and emotions, we offer you the excursions through the Catalan capital organized by our friends - the GetYourGuide team. Choose your excursion and fall in love with Barcelona:
Area B: The Lake
This area is the most emblematic of the park. It's here where you can see a small and strange temple. A stone arch stands out in the middle of the lake. Walk in silence by the waterfront, caves and some amazing sculptures among exuberant vegetation. You'll also find a small football field by the lake.
Area C: The Laundry Zone
Don't forget to visit the old laundry area and take advantage of it's heights to enjoy a gorgeous panoramic view of Barcelona that's ideal for taking photos. Pass by a majestic oak and bask in the massifs of flowers with different shapes and colours that surround it. You'll have the chance to relax at the bar nearby and, if you need to, use the public bathroom.
Area D: El Turó (hill)
Along the palm trees, you will reach the small hill of El Turó. Climb up to admire the image of Santa Magdalena. There are several ping-pong tables and children's swings in this area.
How to get there and opening hours
Address: Carrer del Molí, 104-108, Esplugues de Llobregat
How to get there: Metro — L5 (Can Vidalet exit). Tram — T1, T2 or T3 (Ca n'Oliveres exit)
Opening hours:

November to March: 8AM–7PM
April, May and October: 8AM–8PM
June and September: 8AM–9PM
July and August: 8AM–10PM
Do you like this post?
Click here!

5/5 - 1 vote
Share your thoughts
Apartments in Barcelona
Tired of reading about Barcelona? Find an apartment and stay there!