Expominer Barcelona 2016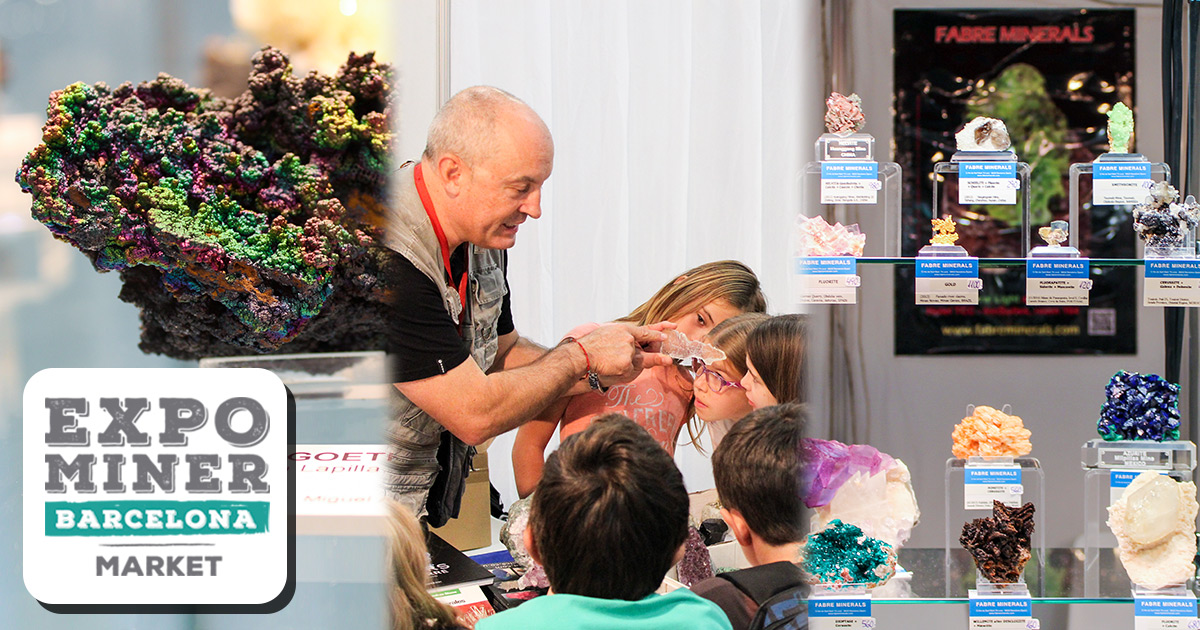 When: 11 - 13 November 2016
Where: Fira de Montjuïc. Get there via Metro station Espanya (Line 1).
Price: Standard entry: €8.50. Special price for JORGC members: €4. School visits: €3/student (Groups of 10 or more). Teachers: free.
Accommodation Nearby: To enjoy Barcelona and this event, rent one of our apartments close to Fira de Barcelona.
Buy Tickets: Tickets available at the box office at Pavelló 1 on Plaça d'Espanya. A sign will be on the building.
Website: For more information see the Expominer website
Expominer es uno de los eventos más grandes de Europa para adquirir, intercambiar y vender piedras preciosas y semi-preciosas de gran valor, minerales inéditos, meteoritos, fósiles auténticos y gemas de múltiples formas y colores. Además, el certamen también ofrece charlas divulgativas sobre temas de actualidad en el ámbito de la mineralogía y las ciencias de la tierra.
A unique experience that will allow you to discover a the most extensive exhibition of minerals, fossils, meteorites, and gems in southern Europe . Here you can enjoy a day of educational activities, trade stalls, experimental workshops, and many other surprises.
Expominer activities
MineralsWorkshops: This is a space to help children get to know and learn from some of the world's experts in mineralogy, with experiments highlighting some of the most quirky properties of minerals.
Searching for Gold: This workshop will teach children and teenagers about the world of searching for gold.
Exhibitions: Expominer hosts over 120 companies who set up stalls to get to know and sell their products, including minerals, fossils, and jewellery.
Geology photography competition: Here participants compete by sharing in a public exhibit their images of fossils, rocks, minerals and geological formations that will awaken your spirit for nature.
Mineralogical route through Sierra de Collserola: Ten brief but concise routes get you up close with various minerals from our earth, which you can enjoy with amazing views over Barcelona.
Do you like this post?
Click here!

0/5 - 0 vote
Share your thoughts