Cinema and Series Convention Barcelona 2018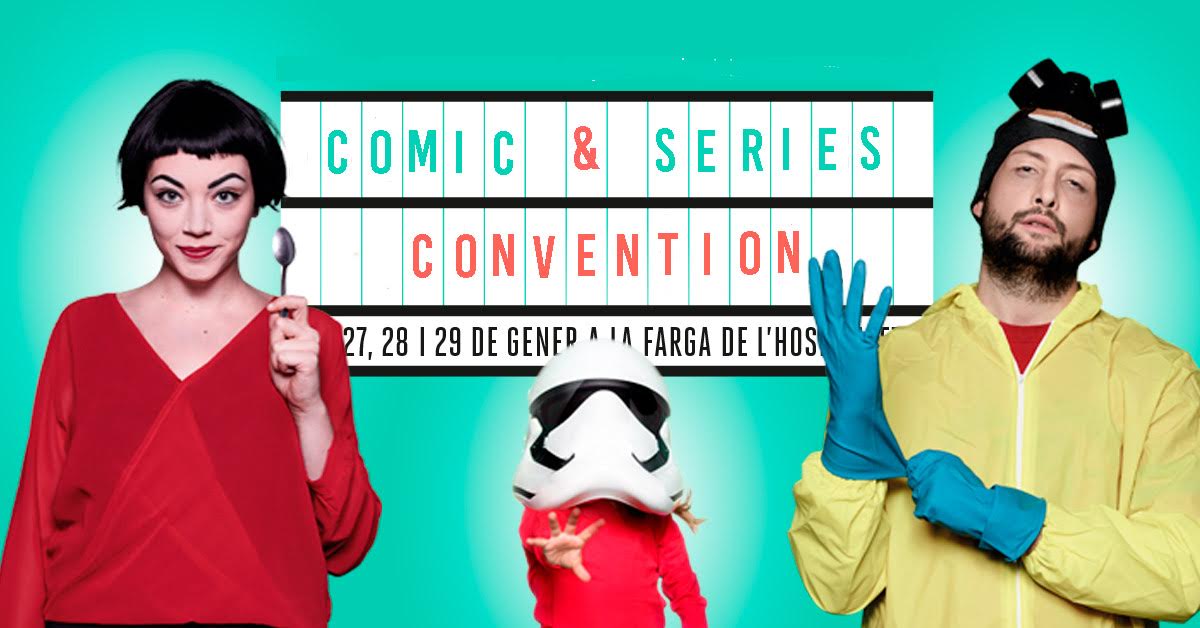 La Farga, carrer Barcelona
The Seventh Art
The 3rd edition of the Cinema and Series Convention returns to Barcelona from Friday 2 until Sunday 4 February. If you are a fan of films and series, you can't miss this event. During these 3 days you can immerse yourself in this universe thanks to workshops, dubbing activities, stunts and make-up. The first edition was a real success with more than 20,000 participants. In the second edition, the main theme was robots and there were 26,500 participants.
This year 2018, you will have the opportunity to see and participate in conferences, seminars and round tables about the seventh art. All the themes of films and television series will be explored and discussed by the filmmakers and producers. This year, the convention has 114 exhibitors from companies related to cinema, 35 talks and conferences and 15 exhibitions and activities.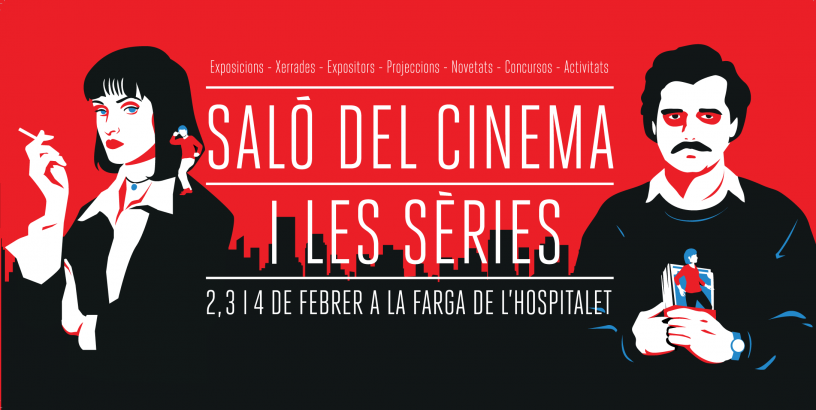 Poster of the 3rd edition of the Cinema and Series Convention
The 2018 edition of the Cinema and Series Convention
During these three days you can see, listen and discover all news about the films and series, speak with professionals in the sector and discover with your eyes the secrets of this art.
3 day exhibition
This year, you can find zones dedicated to many themes. Here, we'll tell you about the most interesting exhibitions, activities and experiences at the convention:
Star Wars Exhibition
Materials and Objects Expo from Harry Potter
Live dubbing activity
Lyon Film Museum Expo
Gaumont Expo: 120 years of cinema
Alien Expo
Immersive dome and VR 360 experiences
Live crowdfunding: Long, short and series
If you would like more information about the exhibitions over the three days, take a look at the official website for the Cinema and Series Convention (in Spanish).

A photo from the last edition of the Cinema and Series Convention 2017
Talks and Workshops
This year, the Cinema and Series Convention presents professionals from the cinematographic sector such as Berto Romero, Alberto Ammann and Manuel Bartual. There will be talks and workshops with lots of experts in cinema, series, tourism, make-up, special effects, soundtracks etc.
You can choose the talks that you prefer on this page (in Spanish) where you can find details of all the conferences. Also, you can participate in the round tables and listen to the discussions between the professionals.
There will also be Virtual Reality at the convention and new narratives that generate this technology and the drones universe widely used in the world of cinema and series. The participants can get in direct contact with companies selling and making drones, as well as drone driving schools.
Don't miss the opportunity to listen to the experiences of those who work in film and series!
Showings
In this edition, you will have the opportunity to see some showings from new television series. The program focuses on the weekend:
Wentworth showing (4 February at 3:20pm)
Colony Ep.1 T.1 showing (4 February at 2:30pm)
La Peste showing (3 February at 2pm and 3pm)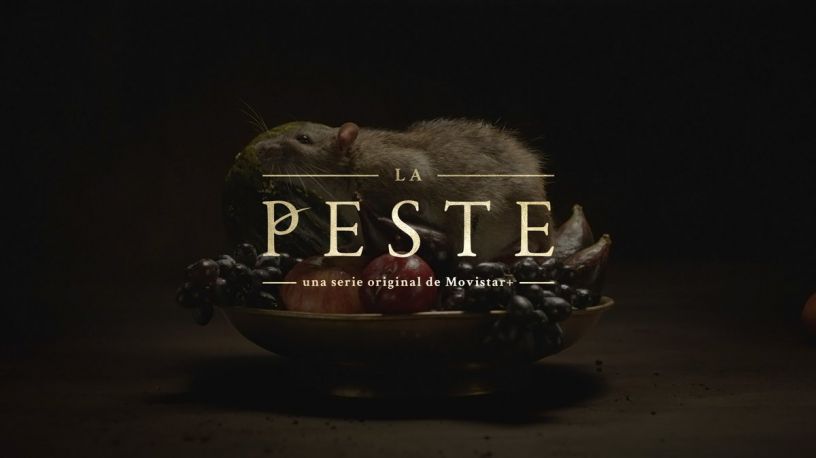 La Peste: the new series by Movistar
Image and Technology Space
For the second year, the Image and Technology Space in La Farge de l'Hospitalet de Llobregat returns to the convention.
This space is a point of reference for audiovisuals with professionals specialising in image. This is the biggest event in Spain dedicated to the latest news in video, photography, virtual reality, talks and masterclasses. There will be 500 m2 of experiences where you can find professionals in the sector such as: Isabel Muñoz (National Photography Award 2016), Xavi Gordo (Elle, Vogue), Ibai Acevedo (Tous, Evax) and Berta Vicente (Sony World Award 2012).
The best brands will be attending this part of the Cinema and Series Convention: Foto K, Canon, Sony, Olympus, Panasonic, Robisa, Cromalite (Elinchrom), Fotima, Disefoto, Innova Foto, Vanguard, Reflecta, Fuji and Serplus and others.
Program for the Cinema and Series Convention
Here you can download the program for the three days of the fair at La Farga and discover which activities you want to participate in.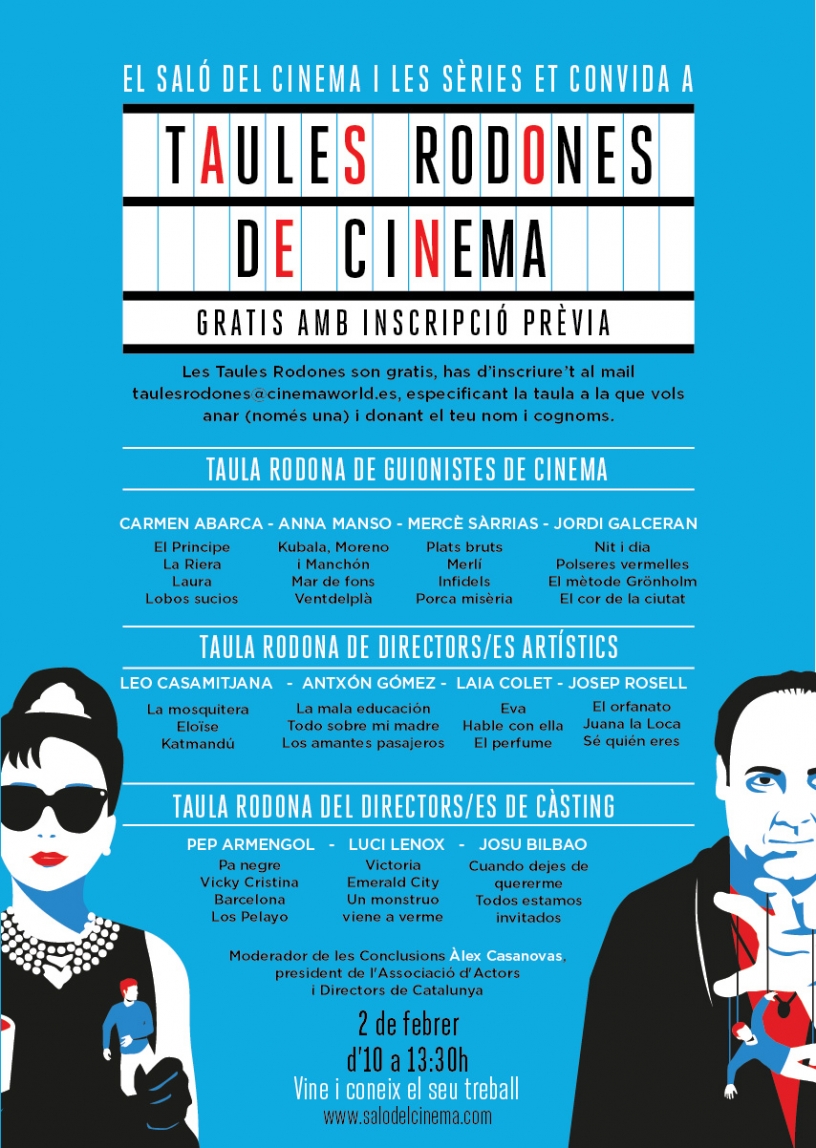 Poster for 2 February for the Cinema and Series Convention (program)
Information for the attendees
On Friday and Saturday, the Cinema and Series Convention will be open from 10am until 9pm and on Sunday it will close at 8pm instead.
The convention is organised by Cinemaworld and La Farga de L'Hospitalet and takes place at the following address: La Farga Centro de Actividades, C/ Barcelona 2, 08901
Access:
Metro: Line 1 (red) towards Feixa Llarga. Stations Rambla Just Oliveras or Avinguda del Carrilet.
Train: RENFE (l'Hospitalet station) or FFCC Ferrocarriles from the Generalitat de Catalunya (Avinguda del Carrilet station).
Bus (TMB): Line 12 (from Plaza Maria Cristina) and line 52 (from Plaza España)
Car: From Barcelona (1) leaving by Diagonal towards Lleida – Tarragona (south) (2) by Ronda de Dalt (B-20) towards Llobregat, exit 14 (3) leaving from Plaza España towards the airport, Castelldefels and Tarragona (south).
Finally, if you want to always be informed about the Cinema and Series Convention, you can follow their social media pages:
Do you like this post?
Click here!

0/5 - 0 vote
More events
Share your thoughts