Barcelona Erotic Show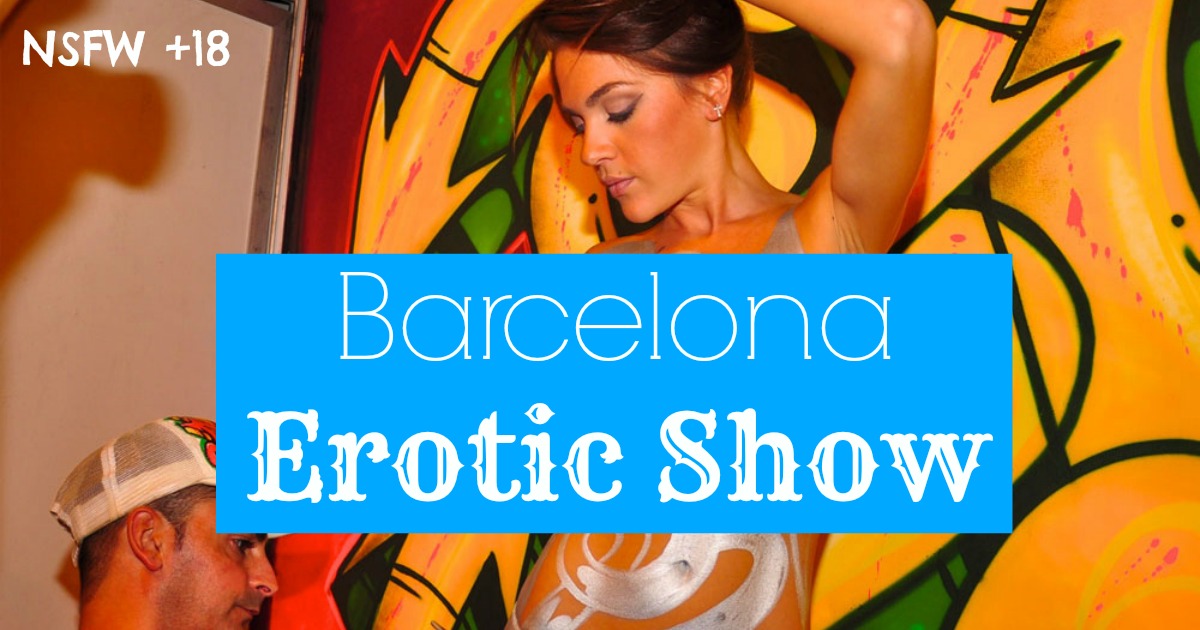 Passeig Vall d'Hebron, 166-176‎
A celebration of sexuality and eroticism
If you come to visit the capital of Catalonia, ​​we will help you to find the best apartments for long term in Barcelona. We offer apartments of different types, renovated and well furnished in all areas of Barcelona!
The Barcelona Erotic Show is back for another year in the Catalan Capital and has become one of the largest conventions in Barcelona, with attendees totaling more than 50,000. The Salón Erótico de Barcelona (or Barcelona Erotic Show as it is known in English) is organized by the Barcelona International Erotic Film Festival. After much controversy from the local government, the original Festival Internacional de Cine Erótico de Barcelona was forced to move to Madrid. However the following year, the Salón Erótico de Barcelona was born.
As far as sexuality is concerned, each person has their own point of view and their own tastes. This show does not leave anyone out and tries to break taboos in order to claim the freedom and respect of all. It is a question of showing total tolerance of all sexual tendencies and of the body of each person and of what the latter wishes to do with it.
Pole Dancing
Is it for me? What will can be found there?
When it comes to sexuality, various people have different views and tolerance. The event really goes all out, quite literally baring all. Strip teases and live sex shows are some of the milder activities you can attend. The area is split up into different sections, each offering a different doorway into the world of erotica. These are:
Stages: The stages are where you'll be able to watch stripteases, competitions, monologues, magic shows, DJs, catwalks, and live sexual acts.
Erotic art: A chance to see the erotic works of multiple artists, including bodypaints.
PhotoCall: Watch live photo sessions from some of Spain's best erotic photographers.
BDSM Area: Discover the world of BDSM, with shows demonstrating the many techniques involved, from bondage to Sado Medical.
Pole dancing and striptease contests: Sensual dances and impressive acrobatics that you won't want to miss.
BukkArte
Spanish Foot Fetish: An area dedicated to this fetish, with games, chats, and activities.
Erotic fashion: An original catwalk of intimate, erotic, and sensual clothing.
Commercial Zone: Where you can buy the latest innovations in the industry, from toys to clothing.
EnClave Gay: An area especially for gay people. Meet people from the industry, take part in castings, see exhibitions, get a massage, and much more.
Erotic Massages: Explore an exotic world of fantasy in a calm ambiance, and improve wellbeing with an erotic massage.
Swingers' area: Designed for couples with curiosity, who can learn how the practice works. Either observe, engage with your own partner only, or participate with other partners.
Piercings and tattoos: Experts from the world of body art will be attending the convention, providing tattoos and piercings of all kinds, if you've never had the courage to ask for an intimate piercing, this is the perfect chance.
Activities for women: Area designed specifically for women's activities including performances, workshops, lectures, discussions, and more.
Food Trucks: You can try a variety of dishes and tapas from the food truck.
Here, you can find, directly, the program
Barcelona Erotic Show ad campaign
Excursions in Barcelona
To make the most of Barcelona and fill your trip with unforgettable experiences and emotions, we offer you the excursions through the Catalan capital organized by our friends - the GetYourGuide team. Choose your excursion and fall in love with Barcelona:
Do you like this post?
Click here!

3.63/5 - 51 votes
Share your thoughts