1. Types of Yoga
Astanga yoga
Known as rāja yoga or "eight limbs" yoga, as it's linked to eight precepts: prohibitions and abstinence, rules and observations, postures, breath control, senses control, concentration, meditation, and enlightenment. The key to success with this yoga type is control over your mind through meditation.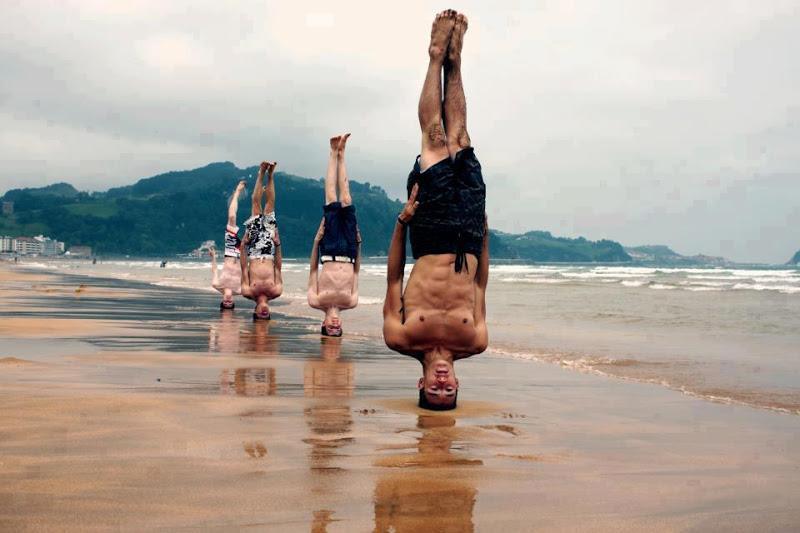 Ashtanga Yoga
If you come to visit the capital of Catalonia, ​​we will help you to find the best apartments for long term in barcelona. We offer apartments of different types, renovated and well furnished in all areas of Barcelona!
Iyengar yoga
It's taught by teachers with much more speaking influence and usually employs objects for realizing different postures. It's considered to be in 1975 by Bellur Krishnamachar Sundararaja Iyengar, a man considered as a worldwide yoga master as he has practised for more than 75 years. To perform this style requires extreme attention and concentration. It's great for those who wish to correct their posture and do it well via constant professional supervision. The main aspect of Iyengar is the asanas sequences.
Hatha yoga
History tells that Iyengar yoga is part of the Hatha yoga. It's based on psychophysical techniques that relax mind fluctuations and help prepare for the practice of Rāja yoga. Apart from the physical aspects, this yogo benefits mental health and focuses on the yoga postures as well as their preventive and therapeutic effects. The biggest benefit of the Hatha yoga is the search of body relaxation through its link with our mind. Therefore it's ideal for injury rehabilitation, against contractions and bad postures that generate unwanted pain.
Kundalini yoga
Kundalini yoga has different names, for example: Ultra spiritual yoga and it's very famous amongst celebrities. In the west it's also known as Bhajan yoga. In 1969, this was the most taught types of yoga in the United States of America. The aim is to raise Kundalini energyfrom the base of the spine using frequent meditation, pranayama, complex asanas and mantra songs. In this type of yoga, postures are easier and much more static, without requiring physical effort. It procures serenity because of the slow movements. Breathing technique and relaxation are the most important aspects in Kundalini yoga
Bikram yoga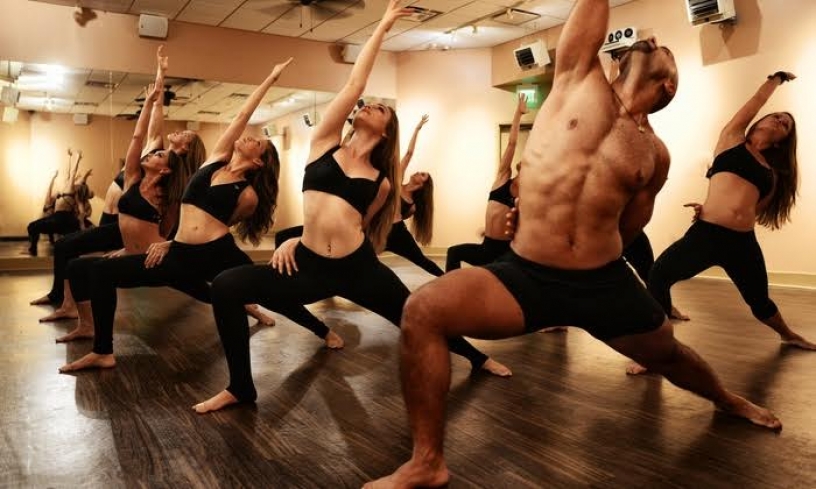 Bikram Yoga
The heated yoga. It was created by Bikram Choudhury from traditional Hatha techniques and became popular in 1970. It's basically a simple form of Hatha yoga as heat is used to facilitate the relaxation of the muscles to facilitate the 26 yoga postures, including breathing techniques.
Aerial yoga
Also called "zero gravity yoga". The idea is that you realize it suspended in the air, but this is only an environmental change and doesn't affect the underlying discipline or concentration during the classes.
2. Where can I practice in Barcelona?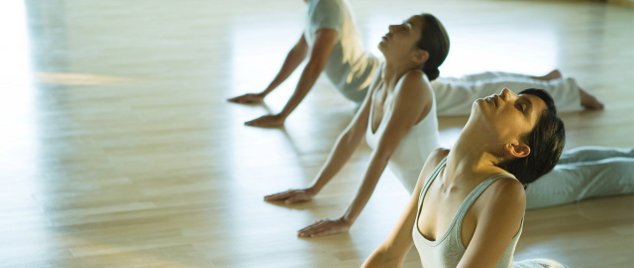 Where to practice yoga in Barcelona?
As mentioned, yoga isn't only a sports activity and there are plenty of places where you can discover its philosophy, learn how to meditate and perform the postures.
Excursions in Barcelona
To make the most of Barcelona and fill your trip with unforgettable experiences and emotions, we offer you the excursions through the Catalan capital organized by our friends - the GetYourGuide team. Choose your excursion and fall in love with Barcelona:
Yogabindu (Ashtanga, Hatha)
This is a school for all levels of participants, from beginners to experts. Basic disciplines are Ashtanga, Hatha-vinyasa and also meditation. If you dare, you can inscribe yourself and obtain a complete formation of the Dynamic Yoga Method or Ashtanga yoga (10 sessions for €65 or single sessions for €8). You'll find workshop activities and special classes at Yogabindu. They also offer yoga for children and a spa.
Spanish Association for Daily Life with Yoga (Hatha)
They are an association with centres in Barcelona, Huesca and Las Palmas de Gran Canaria where you can find a bit of everything: relaxation, breathing techniques, asanas and meditation. They specialize in yoga for babies, children and prenatal yoga for pregnant women. You can study with a teacher that has international level grades.
Prices:
Fees change for members and non-members:
Tuition Fee: €57
From the second family member (must live in the same home): €29
10% discount for retirees, pensioners and specific cases
Member prices:

Unlimited number of classes + meditation + presentations and Satsangs: €57/month

Non-member prices:

6 classes pack (expires in 4 months) €70
Single class: €18
YIDL members (international) €12.50
Yogavida school (Hatha yoga, Hatha Fusion)
This school offers different types and levels of yoga, relaxation, meditation and teacher formations. There is Hatha yoga, Hatha Fusion yoga, yoga for older people and meditation.
Before your inscription is confirmed, they realize an informative interview to get to know you better, and explain and show how they will apply yoga for you. At the end you'll have a choice to choose between the different techniques if their teaching style adapts to your needs.
Prices
Fees vary between €15 - €67
Barcelona yoga WWC (Kundalini yoga, Therapeutic yoga)
Barcelona Well Women Centre focuses on Kundalini yoga, Therapeutic Yoga, Meditation and an interesting activity for young mothers - Pilates for mums and babies - where you can bring your baby with you and exercise together.
Prices:
€15 single class
€50 4 classes pack (expires in 2 months)
€40/month (4-5 classes)
Aside from yoga, you can realize a bunch of interesting activities:Osteopathy, physiotherapy, Massage, acupuncture, and psychology.
Yoga soul (Kundalini)
The principal discipline in this school is Kundalini yoga, meditation, prenatal yoga and children's yoga.
Prices:
Single class: €15.
To become a member: €25 for the inscription + €44 - €130 (depending of the tariff)
Bikram Yoga
It's a chain of yoga schools in Barcelona and Madrid. There are 2 Bikram yoga specialist schools in Barcelona which offer an excellent service for new arrivals at €25/10 days
Prices:
Fees vary between €20 - €995.
Single class: €20
Happy Soul Yoga
For those new to the city or just visiting, it's important to be able to communicate well enough to fully practise yoga. There are instructors in Barcelona that offer sessions in various language. Happy Soul Yoga offers English, Spanish, and Russian lessons as private or group lessons. Styles include Ashtanga, Yin (one of the most slow-paced styles), Restorative (yoga to recover from the fast-pace of life) and Prenatal. They also hold various events around the city, so don't miss them. You can get in touch through the facebook page to arrange sessions according to your needs.
3. Centres with first class free:
Nowadays a lot of yoga centres offer discounts like first trial classes for free allowing people to know them better. We can find an example of this in the Gracia district of Barcelona at Yoga One, (c/Aribau 230). You can participate in more than 250 classes/month and try more than 10 yoga styles.
Yogabody Fitness also proposes a first class for free and an offer for new students - unlimited yoga in one week for only €15. Though you can't have both options, you have to choose wisely young apprentice! Yogabody Fitness is a chain of studios in Eixample Dret and Gracia. You can also try anti-gravity and trapeze yoga.

Yoga on the beach
During summer, there are a lot of outdoor classes at the beach, the parks (especially Ciutadella park) and through the Meetup app.
Now you've got enough information to search your path for your journey to find your inner serenity, and discover how to appreciate the world with a new point of view. Namaste.