Barcelona, thanks to its location by the Mediterranean, boasts an enviable cuisine that is both as rich in seafood and fish as it is in meat. One problem this poses however, is for those who don't have the tendency to eat animals. Where do the vegans and vegetarians go out for a nice meal? In a city obsessed with meat and fish, there's hope....
Luckily the city is home to an endless amount of restaurants, so much so that it's with confidence that you can imagine any type of cuisine and expect to find it in the city within your price range. This of course, includes vegan restaurants, so here are three of the best. Without further ado...
Macrobiotic Zen

This restaurant was founded in 1974 and its owners were the pioneers of introducing the macrobiotic cuisine to Spain. Macrobiotic refers to a Japanese philosophy on diet with a focus on whole grains, vegetables, legumes, and all round unprocessed food products.
The restaurant offers its clients a large choice of exquisite dishes made from completely natural and healthy produce. No additives to be found around here! The generous servings will satisfy even the most demanding foodies.
You can also buy organic and natural remedies at the same restaurant, along with cooking classes for anyone who wants to learn about this fascinating cuisine whilst being able to prepare the dishes yourself at home.

Macrobiotic Dishes at Macrobiotic Zen Restaurant
Address: C/ Muntaner, 12
Price: Day Menu - €10.50
Gopal

The Gopal restaurant is particularly special, because if you're looking for a fast-food style vegan restaurant where they happily eat burgers, frankfurters, bacon... substitutes! Yes, customers here frequently chow down on meat-free meat.
Some of the dishes look so 'meat-like' that you wouldn't know the difference without taking a second look. You can even have breakfast here, they prepare delicious (soy)milkshakes and juices from ecological produce. If you're in a rush, don't threat, because you can order food as a takeaway too. There's also a shop in the restaurant that allows you to buy vegan products to prepare yourself at home.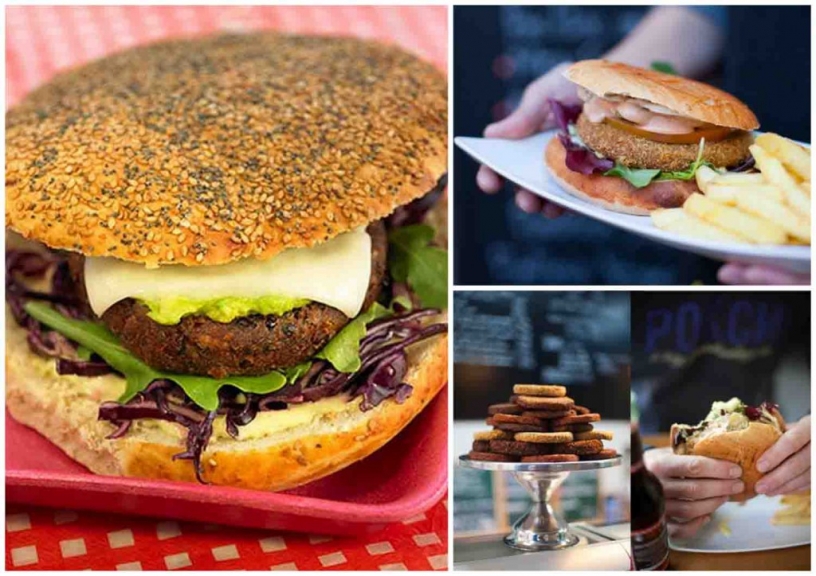 Vegan Fast-Food
Address: C/ Escudellers, 42
Prices: Menus from €3.95 to €6.90
If you come to visit the capital of Catalonia, ​​we will help you to find the best central apartments in Barcelona. We offer apartments of different types, renovated and well furnished in all areas of Barcelona!
Lujuria Vegana - PERMANENTLY CLOSED as of May 2016

Vegan patisseries are a rarity and one such pastry shop was Lujuria Vegana (Vegan Lust in English). This lustful location was home to pastries, chocolates, and cakes of all sorts, so long as they didn't include any animal by-products like fats, bones/cartilage (gelatin), egg, honey, and milk.
The project was born from the hands of young activist and entrepreneur Toni Rodriguez, who also served as the master pastry chef. He spent 6 years in his kitchen experimenting and perfecting recipes with the core ingredients being soy, cocoa, and exotic fruits.
Over the years, the pastry shop campaigned with followers to motivate the citizens of Barcelona to change their diets to more healthy and creative ways, above all focusing on animal rights. The patisserie, which doesn't use dairy products, was a perfect location for the lactose intolerant.

Vegan Desserts
Address: C/Nou de la Rambla, 32
Prices: N/A
Map
Excursions in Barcelona
To make the most of Barcelona and fill your trip with unforgettable experiences and emotions, we offer you the excursions through the Catalan capital organized by our friends - the GetYourGuide team. Choose your excursion and fall in love with Barcelona: