1. Razzmatazz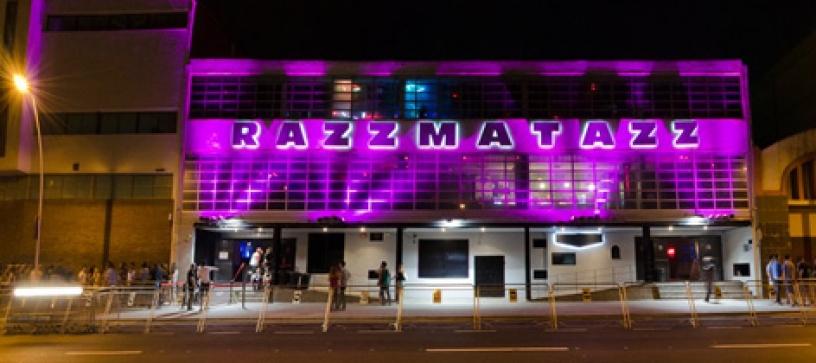 Razzmatazz entrance
If you are coming to study in Barcelona we advise you to look at our student accommodation in Barcelona.We offer apartments of different types, renovated and well furnished in all areas of Barcelona!
It's easy to speak about the legendary Razzmatazz nightclub - Razz for short - being that it's the largest in Barcelona (capacity for 3000 - 4000 people). Once an old factory, it's now a venue with five halls that each have distinct environments, making it hard to have a bad time but very easy to get lost if you're distracted by other the guests. It's a reference point in the tourism nightlife sector, so you'll find all sorts of Barcelona students and foreigners having fun here.
During certain days of the week there are live concerts, with international artists such as Coldplay, The Arctic Monkeys and Kanye West all having passed through. The five venue halls are Razz Club (Rock'n'Roll), The Loft (Techno-House), Sala Lolita (Techno-Pop), Pop Bar (Electro-Pop) and The Rex Room (Electro-Rock).
Price: From €8 - €15 on weekends, but you can get discounts via their app called Appzz 2.0.
Address: Carrer dels Almogàvers, 122
Website: http://www.salarazzmatazz.com/
If you want to enter for free in the best clubs of Barcelona, you need to join ISAAC Guestlist of Youbarcelona to access without queues and without paying. Youbarcelona also offers other services related to the night such as dinners, VIP tables, limousines and special events.
Excursions in Barcelona
To make the most of Barcelona and fill your trip with unforgettable experiences and emotions, we offer you the excursions through the Catalan capital organized by our friends - the GetYourGuide team. Choose your excursion and fall in love with Barcelona:
2. Sala Apolo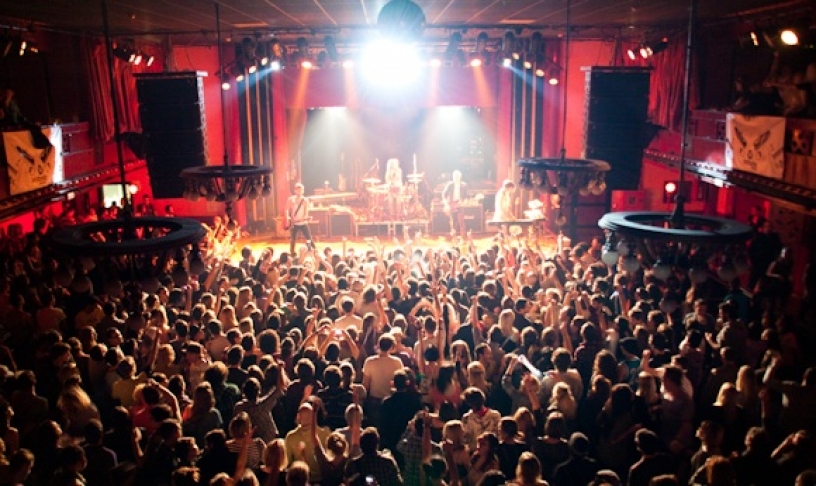 Sala Apolo concert hall
Another essential stop on our tourism route through Barcelona's nightclubs. With its 25 years of history, this nightclub is also one of the most legendary in Barcelona, appearing in forums as the "wildcard" site to visit any day of the week. It has a capacity of 1500 people, which places it amongst the largest discos in Barcelona. With its underground vibe where you can go dressed from most comfortable to most elegant, it offers a different party style every day of the week, so it's perfect for students who need longer weekends.
The parties based on the day of the week are Nasty Mondays, Crappy Tuesdays, Caníbal Wednesday, Cupcake Thursday and Nitsa Club on both Friday and Saturday. Sala Apolo always offers live music during its parties, whether it's a DJ, solo singer or band. You can find alternative music styles as well as international hits, with touches of jazz, electro-rock and dance.
Price: From €10 - €20 depending on the event. Discounts available in their app called Appolo.
Address: C/ Nou de la Rambla, 113
Website: https://www.sala-apolo.com/en/
3. Opium Mar

Opium Mar Terrace
Bar-restaurant by day, club by night. All this with an elegant touch by the foot of the beach... What more could you ask for? Opium positions itself amongst the titans of Barcelona's club scene thanks to these characteristics, but also thanks to its rampant ambience on weekends.
The security at the door are notorious for their strict attitude, so it's highly recommended to go well-dressed in order to avoid problems getting inside. Don't let that stop you, because once inside you might just find yourself amongst those throwing your shirt onto the stage as things get wild. Opium attracts a majority of foreign students, meaning if you're on erasmus it's a fantastic way to meet new people. It's Barcelona's Electo-dance music headquarters, having attracted the likes of artists including David Guetta, Avicii and Armin Van Buuren, amongst others... No big deal.
Price: Between €18 - €20, free until 2AM with Guest List.
Address: Passeig Maritim, 34
Website: https://opiumbarcelona.com/
4. Jamboree

Jamboree
A good ole Jamboree - a gathering with much fun and joy to be had. Apart from being a local with more than 60 years of experience offering shows of all kinds, there are live concerts every day of the week, and many styles such as jazz, funk and rock by day... By night however, it's characterized by quality Hip-Hop, R'n'B and house music.
There are parties that are more than recommendable, with Bulma Beats on Wednesdays and BCN or Die on Thursdays. At these sessions and in general, it's recommended to come in comfortable clothes to be able to dance and swelter until the break of dawn at 6AM. You don't come here to be reserved, something you'll quickly notice on the dance-floor that's brimming with groups of freestyling breakdancers. 
Price: Free until 1:30AM with Guestlist and then €10 afterwards.
Address: Plaça Reial, 17
Website: http://www.masimas.com/en/jamboree
5. Otto Zutz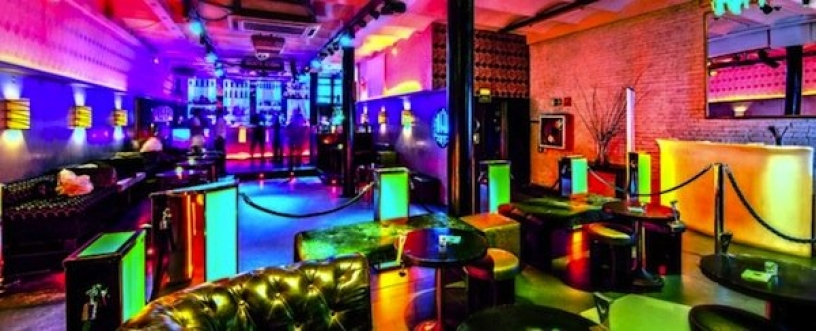 Otto Sutz
Otto Zutz's doors opened for the first time in 1985 and since then it has stood shoulder to shoulder with the biggest clubs in Barcelona. Here you'll need to dress with a certain elegance, without trying any funny business with the staff at the entrance. Once inside you can get swept away with the various environments around the club. There are various halls apart from the dance floor, each one with its own ambience.
There are VIP zones in the upper-sections of the hall where you can sometimes catch celebrities hanging out. If it's your first time at Otto then it's a good idea to take a walk through the various halls, which include the Red Room with its '80s music, Interplant Lounge to relax on the sofas with a panoramic view of the dance-floor and Hot Club for R'n'B, hip-hop and Funky music. Thursdays are usually reserved for university parties attended by hundreds of students while Saturdays are when you can enjoy the unbeatable Supreme Room Party.
Price: Women enter free until 1:00AM and men pay €12 until 2:00AM (with a drink included). Otherwise, tickets are €20 with two cubans.
Address: C/ Lincoln nº15
Website: http://www.ottozutz.com/en/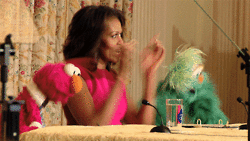 Everybody do The Sesame Street! Let's move, let's move!