Global apartment agencies, like Airbnb.com, Wimdu, and Housetrip
If you come to visit the capital of Catalonia, ​​we will help you to find the best apartments for long term in Barcelona. We offer apartments of different types, renovated and well furnished in all areas of Barcelona!
The majority of apartment agencies that work on an international scale ask for a complete upfront payment from the client for the stay. They work on the basis that in the case of a conflict, the agency will act as a mediator between the client and the owner.
Airbnb.com was the first website to bring the property owners' offerings to the end client. After this, various similar pages have popped up, like Housetrip and Wimdu, between others.
With some clever marketing, they adopted a system that didn't outright show their agency fees, giving the impression that it was more of a social network that doesn't directly profit.
As time went by, after their last major rebrand, Airbnb have adopted a system that shows their fees included in the costs, like the administration costs. However, if the owner of an accommodation cancels a client's stay, Airbnb will simply issue a refund or give you the option to find an alternative apartment on your own (a devestating scenario if it is a last minute cancellation)!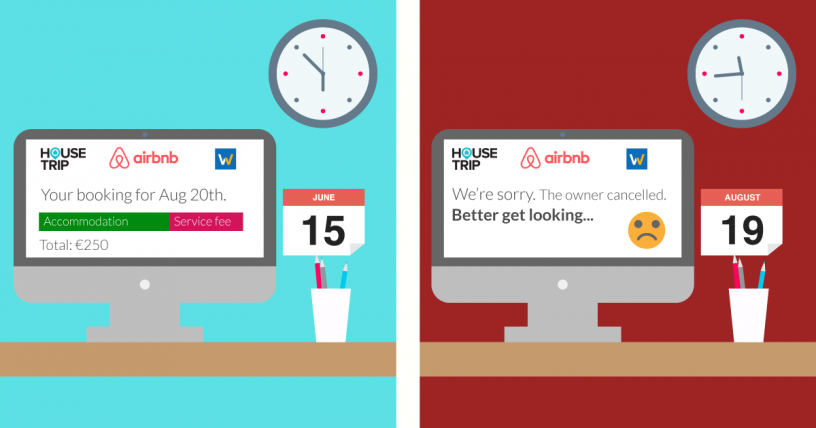 Uh-oh...
Booking.com for the risk-takers
The titan of hotel reservations doesn't have an upfront fee, but they do send over your card details to the owners of the accommodation. In this case, the owner has the ability to decide to make charges to your card. This has led to scenarios like Greg's.
Greg explains his case on Customeraffairs.com:
Booked a hotel stay in New York thinking it was cancellable for free, unfortunately not. Even though I emailed Booking.com literally 5 minutes after the booking was made, the hotel refuses to waive the almost $1000 cancellation fee (....) Booking.com have not provided me with a senior contact to get this resolved and time is running out to get the room resold.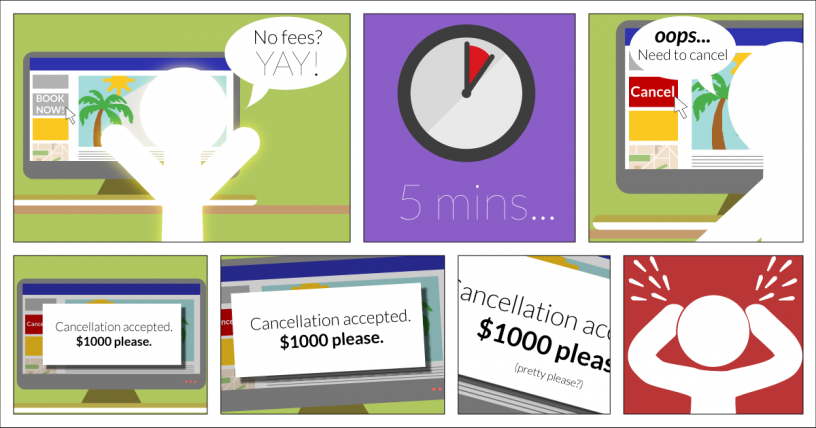 Nooooooooo!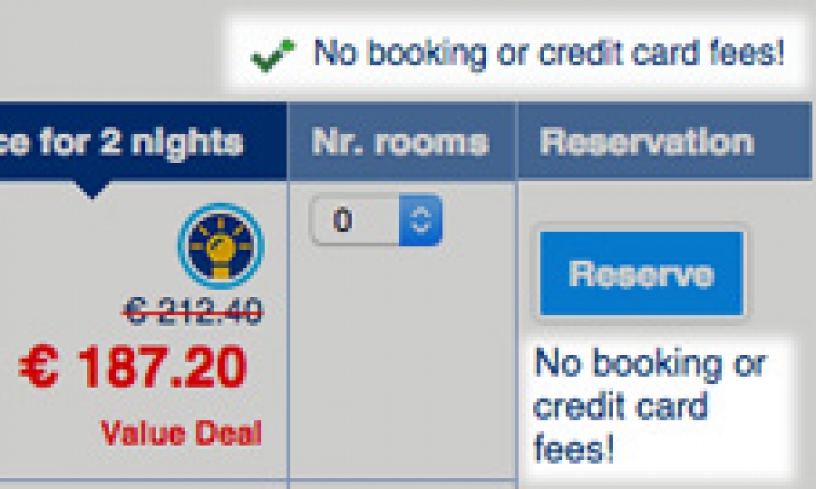 How does the company make a profit?. As you can see, Booking.com says: No booking or credit cards fees. It's not 100% true, while a reservation is being paid, it is the owners of the property that are paying it, between 15% and 25% of the total. Based on this business model, Booking.com are primarily providing their service to the owners, making them their main priority, not the end client.
OK Apartment offer payment protection and a guarantee
With Payment Protection from OK Apartment, you can reserve an apartment without the risk because your card details are not stored and cannot be used by anyone. This means no surprise charges under any circumstances.
You pay for the accommodation when you arrive, and to make the reservation you only need to pay our small commission to cover the costs of our service. With our commission we offer you exactly that; a service. Unlike with other large global agencies, if an owner cancels your reservation at the last minute, our team will take care of finding you an alternative of equal or high value, taking the stress out of the task for you. What if you arrive at the apartment and it's simply uninhabitable? Again, let us know and we'll search for something else for you. We will do our best to ensure your stay is a happy one.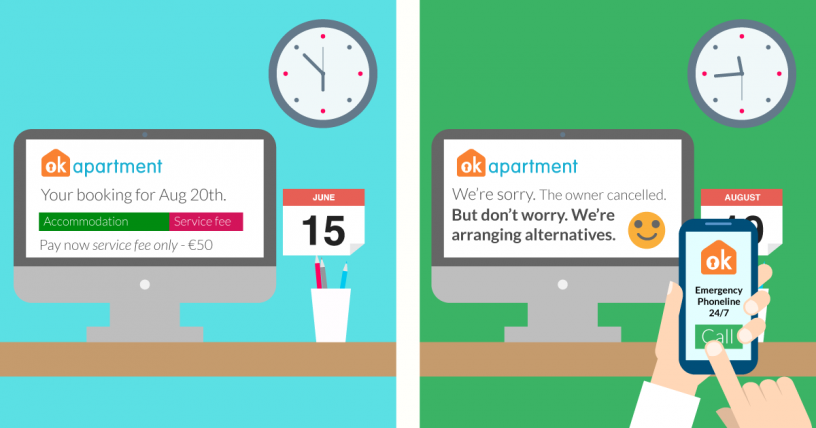 We won't rest until we find you an alternative
If the alternative apartment is more expensive, we don't raise our commission and we always negotiate with the new owner to lower the price to match what you've already paid. In the case that after all options are exhausted without success, we will refund our commission because we believe it's the right thing to do. Either way, it's much lower risk than paying everything upfront though, no?
Excursions in Barcelona
To make the most of Barcelona and fill your trip with unforgettable experiences and emotions, we offer you the excursions through the Catalan capital organized by our friends - the GetYourGuide team. Choose your excursion and fall in love with Barcelona:
Conclusion
Keeping in mind the interests and protection offered when it comes to reserving an accommodation online, you have to weigh up the various factors and choose the service that suits you. We like to think that our way - the OK Apartment way of helping you reserve your accommodation - offers to most security and peace of mind. We're a local agency, with our office right here in Barcelona's city centre. Our door is always open, so you can come for help even after you've arrived in the city.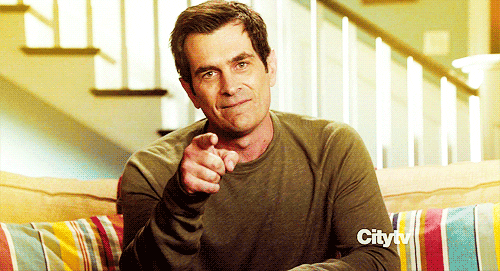 We assume Phil Dunphy would approve.