What is the Refugee Crisis?
The latest figures show that there are 65.6 million people who have fled their homes — displaced — running away from violence. What's happening right now on the shores of the Mediterranean Sea equates to the greatest humanitarian crisis since World War II. The Refugee Crisis.
If you come to visit the capital of Catalonia, ​​we will help you to find the best apartments for rent Barcelona. We offer apartments of different types, renovated and well furnished in all areas of Barcelona!
A refugee is any person who's travelling outside of his/her country of origin who cannot return for fear of being persecuted for reasons of race, religious belief, membership of a social group, gender, sexual orientation or political opinion. This is how the Barcelona City Council describes it on their Barcelona Ciutat Refugi platform (Barcelona Refuge City), as reflected in the 1951 Geneva Convention on the Status of Refugees, and the Spanish 'Law Regulating the Right to Asylum and Subsidiarity Protection in Spain'.
Wars, natural disasters, human rights violations, religious persecution and extremism, famine; all this means there are 10.3 million new refugees in 2016, bringing the total to 22.5 million, according to UNHCR. On average, 20 people per minute fled their country in 2016. Worldwide, the aforementioned total number of displaced persons (65.6 million), just about exceeds the population of Great Britain. More than 5.5 million of them are Syrians.
Excursions in Barcelona
To make the most of Barcelona and fill your trip with unforgettable experiences and emotions, we offer you the excursions through the Catalan capital organized by our friends - the GetYourGuide team. Choose your excursion and fall in love with Barcelona:
One in every four refugees are Syrians, who together with Afghanistan and South Sudan are the three countries that account for more than half of refugees worldwide.  The year 2015 was tragic, when a record was set for asylum-seeker applicants awaiting some sort of response — 3.2 million worldwide, the highest number in 15 years. In 2016, the number of applications pending has fallen by 400,000 to 2.8 million. There are 250,000 Syrian asylum seekers. Death tolls from the conflict range from 150,000–400,000 and thousands are missing.
People fleeing Syria seek refuge — at first and most of the time — in neighbouring countries. This has made Turkey the country in the world with the highest number of refugees within its borders at 2.9 million.
A large number of refugees have had to move to Lebanon. It's the country with the largest number of refugees per capita, one in every six inhabitants in the country is now a refugee.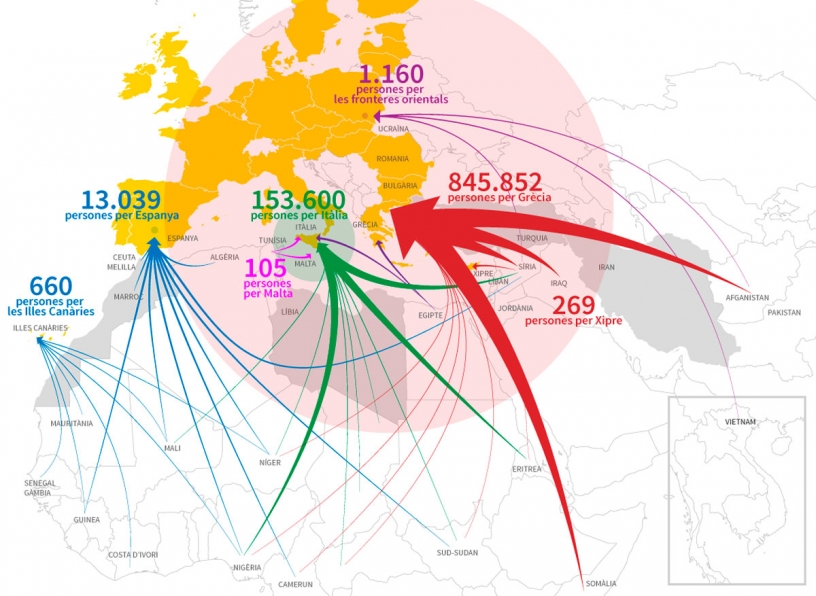 Flow of migrant movement in Europe
Manifestation for refugees in Barcelona
Vollem acollir (We want to host)
Barcelona's inhabitants launched in a massive demonstration in February 2017 with around half-a-million participants. Phrases like 'Volem Acollir' and 'Refugees Welcome' were raised high in the air as people marched through the streets.
While states delimit boundaries and declare wars, it's often cities that pay the consequences. That's why other cities see themselves with the right to respond and be the ones to receive those affected. The participants of this march wanted to voice an independent opinion from their Government, and create a spirit of solidarity with neighbouring communities who need help and above all, refuge. It's in cities where people reside, where people live and where sometimes, they find untimely death.
Barcelona City Council officially uses the term 'Barcelona Refuge City', perhaps as a response to this strong manifestation. The official name is Barcelona Ciutat Refugi.
It's a platform that fights to help these people who flee famine, wars and misery. It intends to give shelter to the maximum of possible people. Not only that, it's also a site that promotes awareness.
Perhaps it's thanks to this initiative — or perhaps the warmth of the people — that Barcelona has decided to tackle this problem. They demonstrated on 18 February 2017 with a huge march in favour of refugees, showing to the world the largest demonstration in Europe calling for the right to shelter refugees.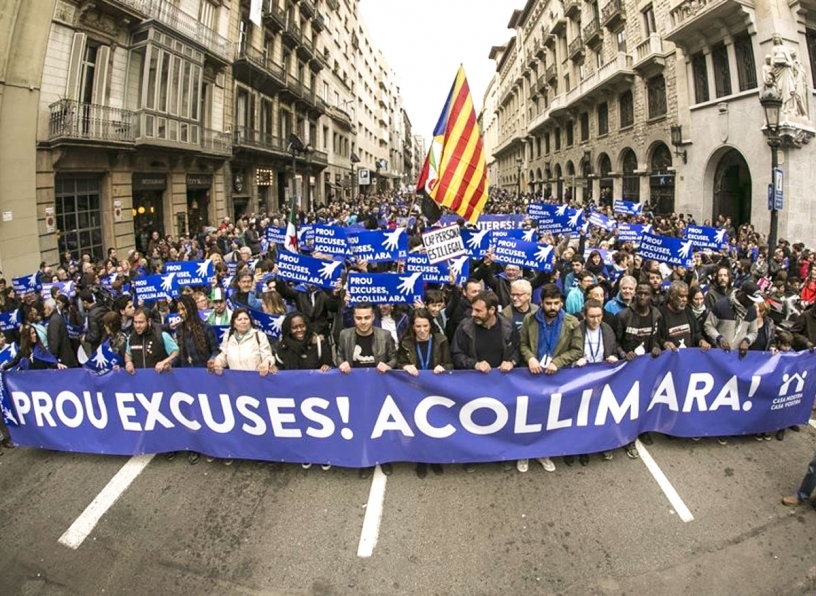 Manifestation in Barcelona's streets in favour of refugees
The Shame Counter
"We are and always will be a city of refuge". That's what the memorial says which Barcelona City Council installed on Barceloneta beach. The "shame counter", as it has been called, reflects the number of dead or missing in the waters of the Mediterranean Sea since the beginning of 2017. It's updated periodically.
These figures are taken from the International Organisation for Migration (IOM) project called "Missing Migrants Projects". It takes data from various official sources, NGOs, press and also interviews with survivors.
As reflected in the shame counter, 2016 ended with 5,079 victims. Since 2017 — as of 3 July 2017 — there are 2,169 people dead or missing in the Mediterranean. It's a number that will without a doubt increase.
Charities, associations and how to volunteer to help refugees in Barcelona
Servicio de Atención a Inmigrantes, Emigrantes y Refugiados (Immigrant, Migrant and Refugee Service)
Since 1989, the Barcelona City Council has assisted migrants from outside the European Union through the Immigrant, Migrant and Refugee Service. It's a municipal service specialised in international mobility that offers information and advice on these issues to anyone living in Barcelona.
Refugiados Bienvenidos-Refugees Welcome
It's a citizen platform with German origens (Flüchtlinge Willkomen). They strive to warmly welcome refugees, so that they're not stigmatized or excluded while they are being housed in crowded places.
They declare that there are already refugees in Spain who — after leaving the reception centres — are really keen to integrate with society.  To live a normal life in a place that welcomes them… But even that can be hard to do sometimes.
That's why they invite anyone who wants to join in, to a process where participants can share their room for a few months with displaced people, through an online platform. This can be done for free, or financed at an adapted price via micro-donations or help from local organizations.
They try to facilitate a simple process; when a person decides to collaborate and register, then a coordinator in Barcelona contacts him/her to solve any doubts and searches for a refugee with a similar profile according to language, interests and age... They can then meet each other with the help of the coordinator — around a cup of coffee — and if all goes well then a deal is made. You can find out about the process on their website (Spanish).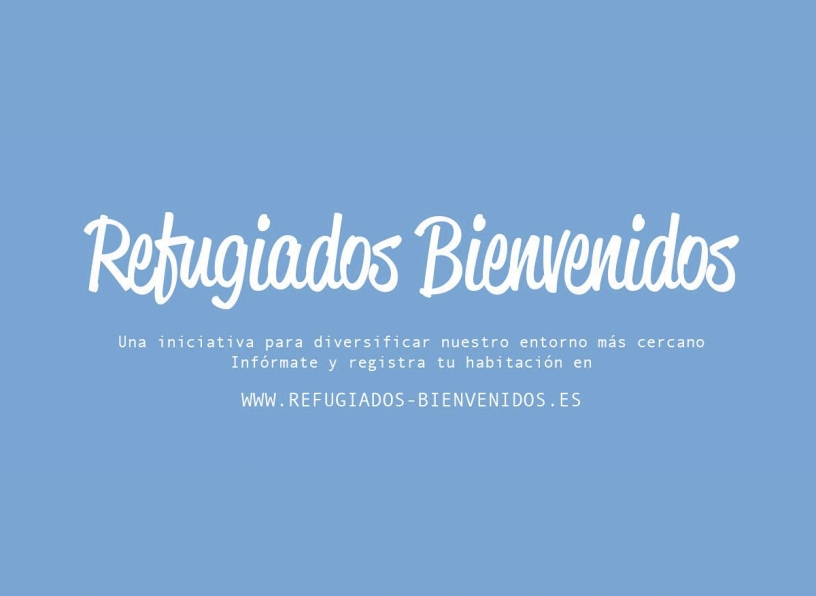 Refugiados Bienvenidos - Refugee Welcome
Bienvenidos Refugiados España
It's a citizen platform to share initiatives and resources to help refugees. It develops actions and campaigns to put pressure on the government so that they'll take more favourable decisions on refugees. They carry out demonstrations, gatherings and information campaigns for citizens.
They have 3 clear objectives:
Inform and raise awareness about the current refugee situation.
Establish a network of help and citizen action in Spain.
Provide direct assistance to refugees and associations working with or for refugees.
On their website (Spanish) they promote a series of practices and tools that could be used by people who want to help. In addition, they offer a guide to anyone who wants to take part. Initiatives include:
Take the street. Manifestations or concentrations.
Guide and inform people who want to volunteer.
Collection and delivery of humanitarian aid.
Creation of local action groups.
From this platform, they're not happy with the actions and results delivered by the Government, local public administrations, and City Council of Barcelona. They also denounce that only a few real estate and property owners accept refugees. As we were told when speaking to them, they admit that "they [— the governmental organizations —] hardly try".
This organisation — along with others, including the Red Cross — are finding it hard to find people willing to rent. Meanwhile, the City Council, according to statements of Bienvenidos Refugiados España, isn't helping them.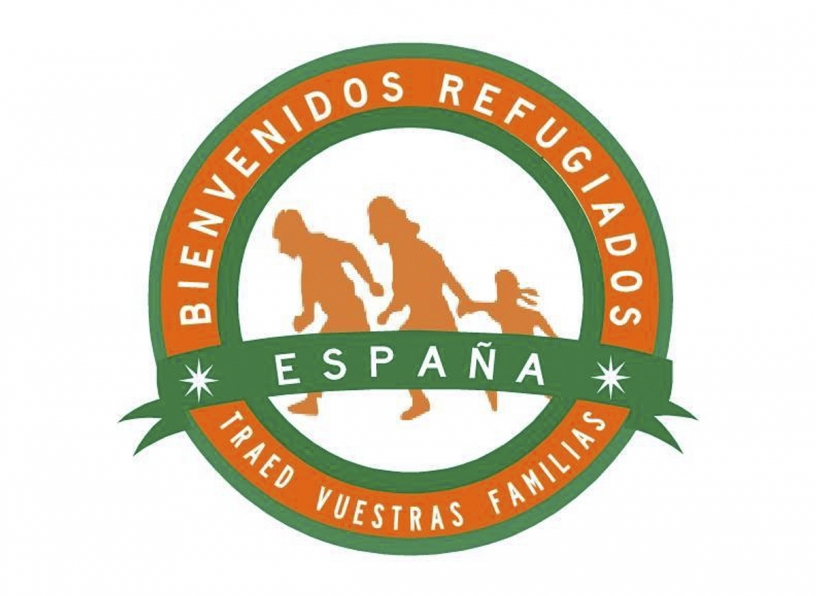 Bienvenidos Refugiados España (Welcome Refugees Spain)
Casa Nostra, Casa Vostra
This platform — translated from Catalan to English, literally Our House, Your House — was created after the original founders spent time at refugee camps in Greece. They were boosted by acts such as the aforementioned 18 February 2017 manifestation and a crowded concert the week before that filled the Palau Sant Jordi stadium to shout #VolemAcollir (We want to welcome).
Its campaign of information, sensitisation, mobilisation and political pressure for the reception of refugees and migrants — both for those who wait at the borders and those who are already here. It has already collected about 30,000 signatures and urges institutions to act so that Catalonia becomes a land that welcomes.
The entity Casa Nostra, Casa Vostra works on:
Social mobilisation to make the voice of citizens heard.
Inform the media, so they don't forget the situation of refugees and migrants.
Create awareness and the building of a fair, supportive and welcoming society.
Put political pressure to achieve real changes in governmental administrations, from local to international levels.
The construction of a network of people and organisations for refugee reception in Catalonia, Spain and Europe.
Below you can see the video of the spot Una història de Nadal (A Christmas Story) made for the Christmas 2016:
Proactiva Open Arms
Proactiva Open Arms is a Non-Governmental Organisation based in Badalona (neighbouring Barcelona) whose main mission is to rescue refugees from the sea who are arriving in Europe fleeing war conflicts, persecution or poverty.
It's an economically independent organisation as 96% of its income is dependent on private donations from more than 16,500 people. The other 4% comes from local organisations and administrations. In 2016, private contributions to this charity amounted to €2.1 million euros.
The NGO Proactiva Open Arms was created by a Catalan rescue company that — after seeing photos of drowned children on the beach — decided to take their skills to the Aegean and Central Mediterranean Sea. They simply couldn't understand how we were letting so many people die.
They offer their skills not only out at sea but also on land, where they've a team of psychologists specialising in crisis situations, emergencies and victims of terrorism. They offer support to all those who reach the beach exhausted. They help prevent or mitigate the traumas that these people may have after such experiences, like cases of tragic agony watching friends and family die at sea.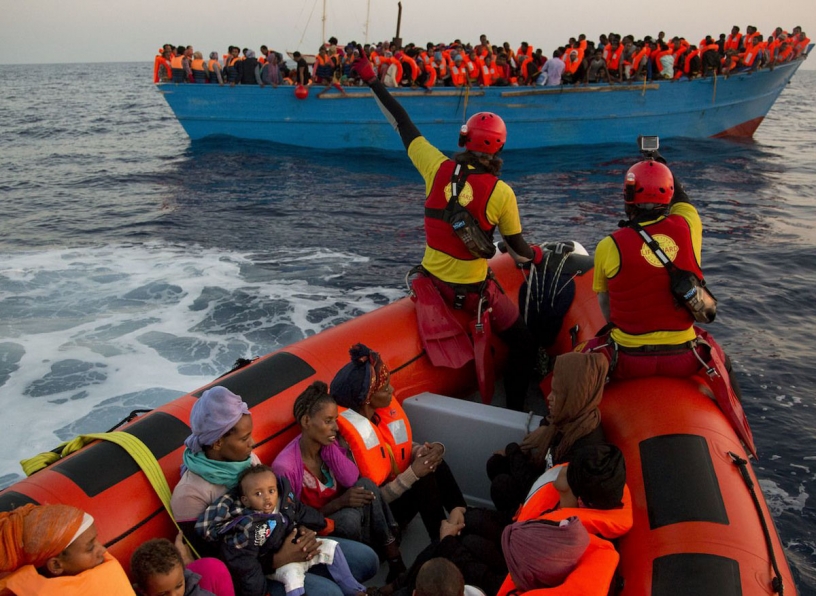 Proactiva Open Arms in action
ACNUR (UNHCR)
ACNUR is the Spanish branch of the UN Refugee Agency (UNHCR). It has more than 65 years of experience and works in 127 countries to meet the needs of all those who have had to flee because of war, persecution or human rights violations.
ACNUR was created in the 60s to help displaced persons and refugees after World War ll. Since then, more wars have happened, therefore more migrations and people fleeing various conflicts in different countries. What was supposed to be temporary and lasting no more than three years has become a vital global agency whose purpose is to ensure awareness and international protection of refugees and asylum seekers.
UNHCR, has an office in Barcelona with legal, communication and PR teams that work with governments, NGOs and other entities to provide advice and training. They also promote resettlement, family reunification and refugee integration programmes across Spain.
Here is their presentation video. If you click on this link you'll be able to access the website for their work in Spain.
Sign And Pass
A collaboration between the FC Barcelona Foundation and UNHCR. The #SignAndPass campaign was launched as an initiative that aims to publicise this drama to the world and promote solidarity between people.
Through this platform, they ask for signatures in favour of refugees — #WithRefugees. They call for worldwide support in order to reach out to world leaders, because in 2018 they'll meet again at the UN to try to reach a new international agreement on the refugee issue. This is why it's important that an international shout of solidarity from people over the world reaches them.
From #SignAndPass they want to ensure that all refugee children have access to education, all refugee families have a safe place to live, and finally all refugees can work or train to contribute positively to their communities. You can sign it yourself here.
Barcelona por Siria (Barcelona for Syria)
Barcelona for Syria is an association that brings together a group of people from Barcelona "with strong ties to Syria" (some from birth and others from having lived in the country). As they say on their website (Spanish), their objective is to unite efforts and give a decent future to refugees who come to Barcelona from these lands. They aim to provide assistance, food, shelter and education to prevent them from falling into poverty.
This association is well rooted and has become a strong participant in Barcelona. Among its activities there are solidarity concerts, events and collaborations with many other refugee associations. They're in constant contact with NGOs, correspondents and collaborators in Syria, and are present in the media of Catalonia and Spain. They're also responsible for echoing all kinds of solidarity actions, such as volunteering, collecting clothes, and donating food and medicines to send to refugee camps.
Some of the main actions it takes to help refugees in Barcelona
A mediation service to help give solutions to language differences
Cultural and school support for children
Professional advice and retraining for people of working age
A free food-bank service for refugees
Legal assistance
Services for social inclusion
Helping the needy population of Syria, in an attempt to prevent them from having to leave their homes and come to Europe in the first place.
Find people to sponsor children and pay for their studies and support
Facilitate the return of refugees when the conflict stabilises
Contribute to the basic needs of the Syrian population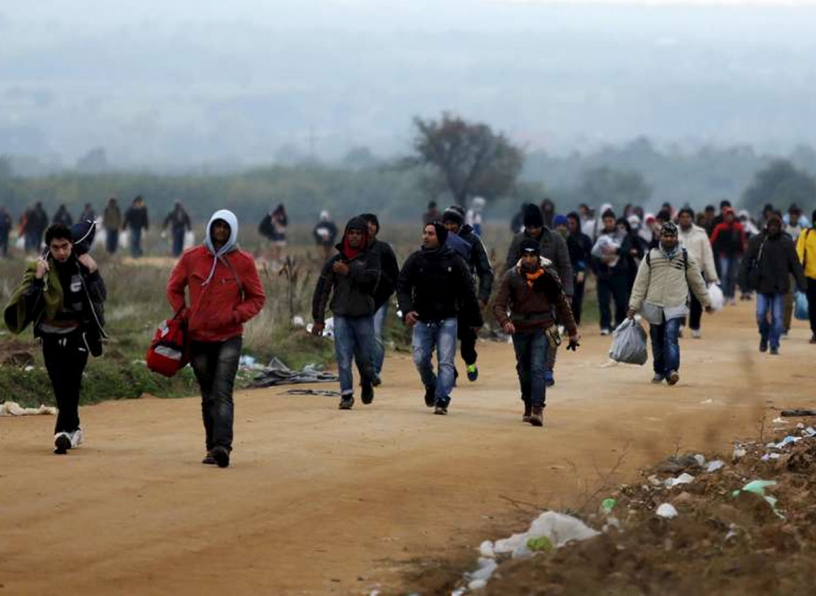 Refugees fleeing their homeland
Video of a speech by Ada Colau about refugees (English subtitles)
Here's a video of a speech from the mayor of Barcelona, Ada Colau, about the city's commitment to hosting refugees. It took place at the 15th World Summit of Nobel Peace Laureates.
It's states that make wars, people who pay the price and cities that can help. In the refugee crisis, social conscience and a unanimous cry from societies around the world must be heard by leaders so that they work to put a stop to this — so that no one should have to flee to begin with. Stop wars, stop corruption and create a globalised world that works.