Since 1996, children around the world have dreamed of capturing the fantastical creatures imagined by the Pokemon Company. Now the dream is true, with Pokemon roaming streets across the world thanks to Niantic. Nintendo launched this game on 6 July 2016 in the US and it went viral practically instantly.
If you come to visit the capital of Catalonia, ​​we will help you to find the best long term rentals in barcelona. We offer apartments of different types, renovated and well furnished in all areas of Barcelona!
The aim of the game is to capture Pokemon and once you download the app you create an account and need only to go looking for them. Once you find one, you try to capture it by throwing a Pokéball at it.
After you capture a wild Pokemon you get Stardust which can be used to power up your Pokemon as well as Candy, which increase their level. Candy can only be used on Pokemon of the same type and its evolutions, for example, a Charmander, Charmeleon, and Charizard candy may only be used on either a Charmander, Charmeleon, or Charizard, so you'll want to capture a Pokemon again even if you already own it. You can return Pokemon to the Professor for sweets and opening a spot to capture another.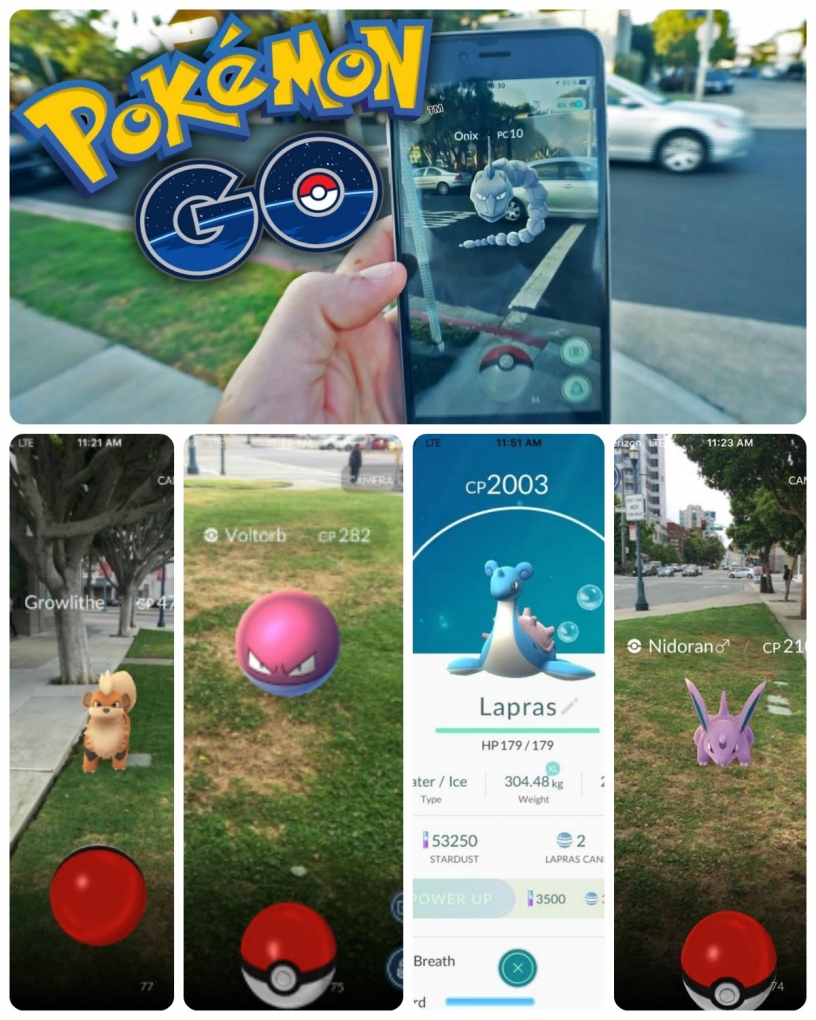 Pokemon, gotta catch 'em all!
Excursions in Barcelona
To make the most of Barcelona and fill your trip with unforgettable experiences and emotions, we offer you the excursions through the Catalan capital organized by our friends - the GetYourGuide team. Choose your excursion and fall in love with Barcelona:
For actions made during the game Pokémon GO players gain experience points and increase levels. From level 5, you can participate in battles in GYM's. You also need to reach a certain place in the real world - as a rule, they are usually located in squares, parks, and tourist attractions that are full of people. Players can join one of three factions and begin to fight for control of GYM's.
To capture Pokemon the game's built-in radar will help. This simply helps determine the whereabouts of the most interesting Pokemon. In each continent, there are exclusive Pokemon. In Asia, it's Farfetch'd, Kangaskhan is only in Oceania, and Tauros has become a new species native to the Americas. In the case of Europe, the Pokémon to look out for is... Mr. Mime... "MIIIIIIIIIIIIIIME".
Barcelona's Pokemon Go route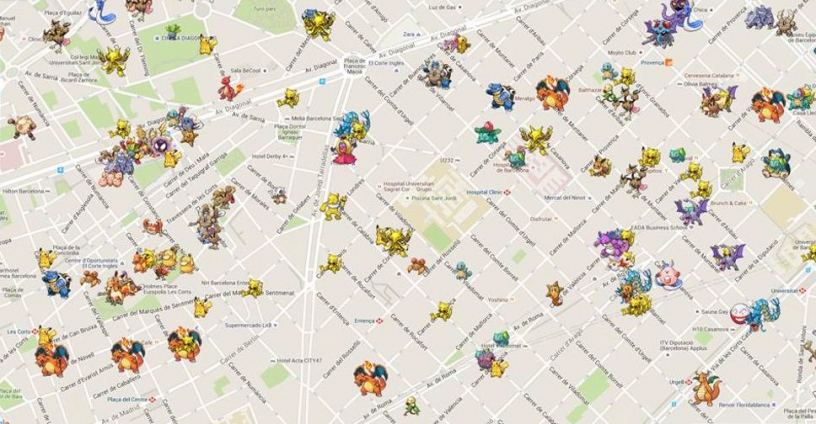 There's an endless amount of Pokémon in Barcelona
Thanks to Barcelona's many points of interest, there are so many places to find rare Pokemon. In order to help yourself to find them you can use a map of Pokestops in Barcelona.
If you're looking for the Pokemon Charmander , Bulbasaur, or Squirtle, they're usually found on the main streets of Barcelona, like Avinguda Diagonal. You could start at the top of Diagonal by going to the Maria Cristina Metro station and walk down it towards Passeig de Gracia.
You can take a break in Turó Park where there's Scyther, Slowpoke, Clefairy, and Magmar. It's full of Pokestops and gyms. These same pokemon can be found around the Sagrada Familia and Montjuïc
Park Güell is also full of Pokestops with lots of lures. There's also been the huge flying aquatic dragon Gyarados here, whose design originates from a typical Japanese style dragon.
It's in Parc de Ciutadella where you'll find a dozen Pokestops. You can find a Pikachu by Barcelona Zoo's entrance for example. Throughout the park though, pokemon include Mankey, Vulpix, and many Eeevees.
The beach isn't a great place to find pokemon, but the nearby areas aren't so bad, like the Barceloneta neighbourhood or Port Vell. You can see the 5-star W Hotel Barcelona, where there be dragons... Dratini and Dragonair to be exact.
Across the web there are many websites that will help you to become a Pokemon Master by catching them all! There are cheats available if your phone is rooted or jailbroken, but beware of using them as you can get your account blocked pretty easily. One of the more funny cheats comes from a man who used a drone to catch Pokemon in what could only be compared to the good old shenanigans that Jesse and James from Team Rocket would get up to in the animated original series... Beautiful.