Second hand markets in Barcelona make for a good day out on a Sunday. You can find practically anything, and they are becoming more popular each day as they are a meeting point for friends as well as a unique way to experience the city… The perfect excuse to go out!
The purpose of each flea markets in Barcelona differs between each one. In this article we'll tell you the when, where and why.
If you want to come work or have a holiday in Barcelona but you have a small budget, it's possible! Look at our budget accomodation in Barcelona.We offer apartments of different types, renovated and well furnished in all areas of Barcelona!
Two market: All at 1 € (second hand, sell and buy)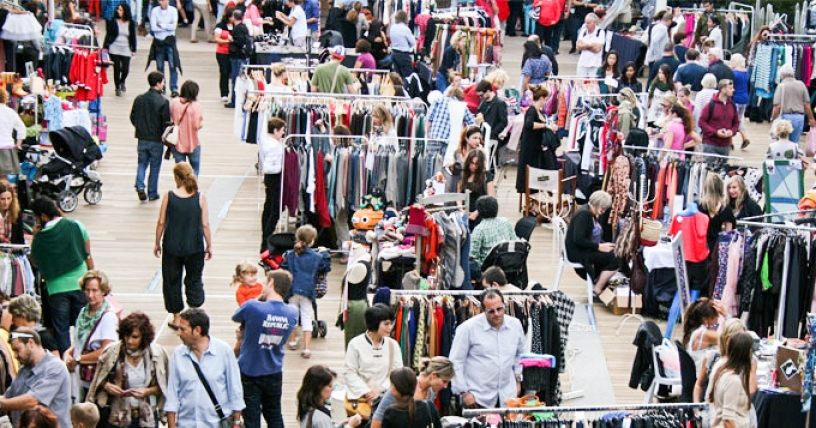 Two market is held every month
Two Market Barcelona Second Hand is one of the few 2nd hand markets in Barcelona that's held monthly.
This is a market has open to those looking to sell and/or buy any excess material (clothes, books, video, home appliances, magazines, toys, etc ...). This is a popular event and is also a way to reuse by giving a new owner to products, it's also economically viable and fun. The entrance fee is €1.
On The Garage (second hand, sell and buy)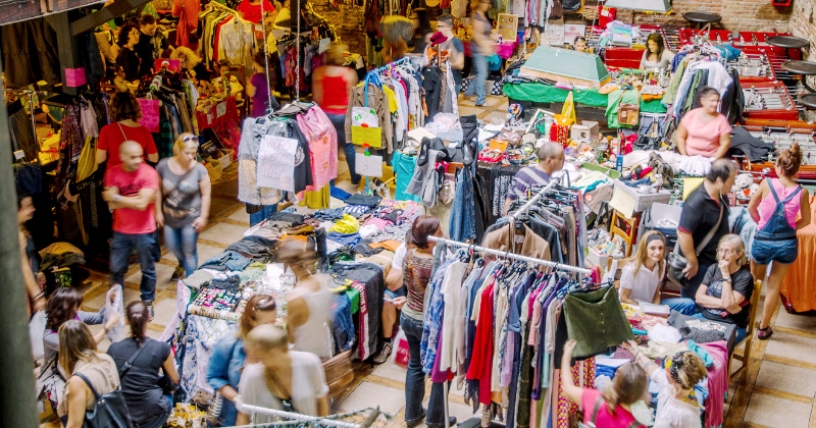 ON The Garage
This is a 2nd hand trade market called Two Market Barcelona takes place at the Mega-sized Ovella Negra in Poble Nou (C/ Zamora 78). There are more than 100 stalls in the older North-American style.
Find it during the third weekend of every month with more than 2500 sq m. It's not just a second-hand market and exchange, but also it has a family-friendly atmosphere that promotes reuse of products to etend their life-cycle. Free admission.
Flea Market (second hand and vintage)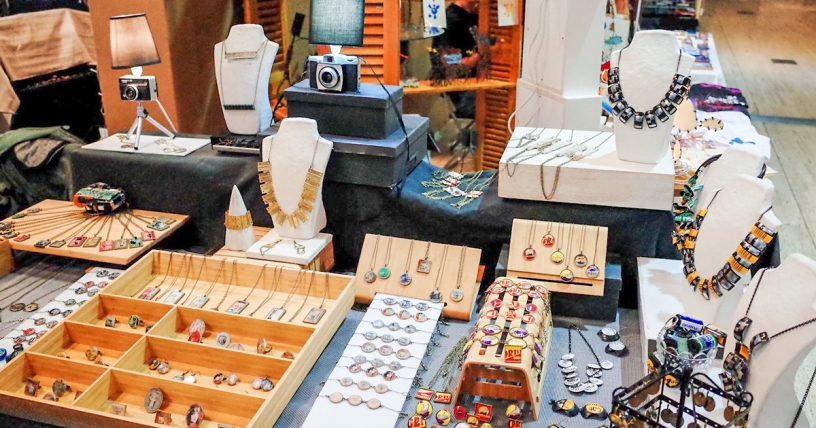 Fleadonia in the Raval
This is one of the oldest and is divided into two markets:
The Fleadonia: Celebrated at Plaça Salvador Segui (Metro stop Liceu or Paral·lel) and is on the first Sunday of the month.
The Flea: Takes place in the Plaça Blanquerna, behind the Maritime Museum (Metro stop Drassanes). On the second Sunday of every month. It's the place to find small treasures like books, albums, clothes or fashion accessories.
Excursions in Barcelona
To make the most of Barcelona and fill your trip with unforgettable experiences and emotions, we offer you the excursions through the Catalan capital organized by our friends - the GetYourGuide team. Choose your excursion and fall in love with Barcelona:
Now with the support of Eix Comercial del Raval, the Flea Market launches this September 2016 with a new proposal called The Joco Market. It's the first pop-up street market in Barcelona and is an initiative to boost trade and local commerce in the Raval district of Barcelona. You will find a large number of brands and businesses located in the middle of Carrer Joaquín Costa where numerous activities are offered.
Lost & Found (second hand and vintage)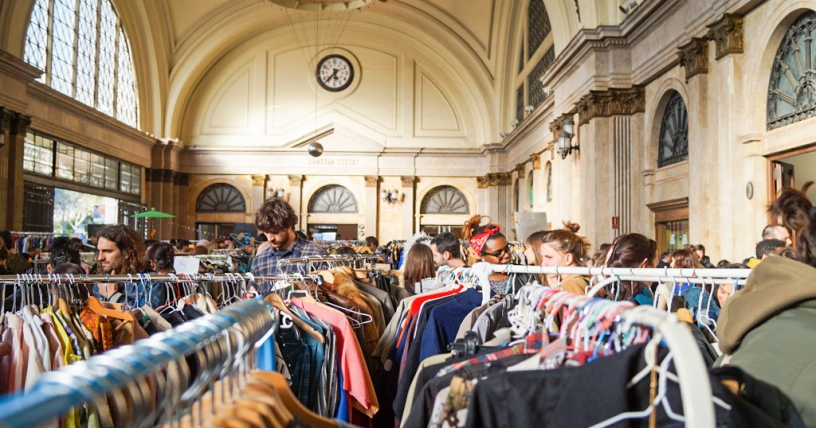 Each quarter, Lost & Found Market
The Lost & Found market has free admission, is held four times a year and is one of the largest in Barcelona.
It's a market dedicated only to second-hand and vintage items and is usually held in the Estacio de França (Metro stop Barceloneta). Artesian products are nowhere to be found here. Anyone can come and visit for free. Those who want to sell can register to participate on their website and chosen vendors will need to pay €40 to sell personal items such as books, clothes, music, comics, computer products, toys, and more.
El Rastro de la Virgen (second hand and vintage)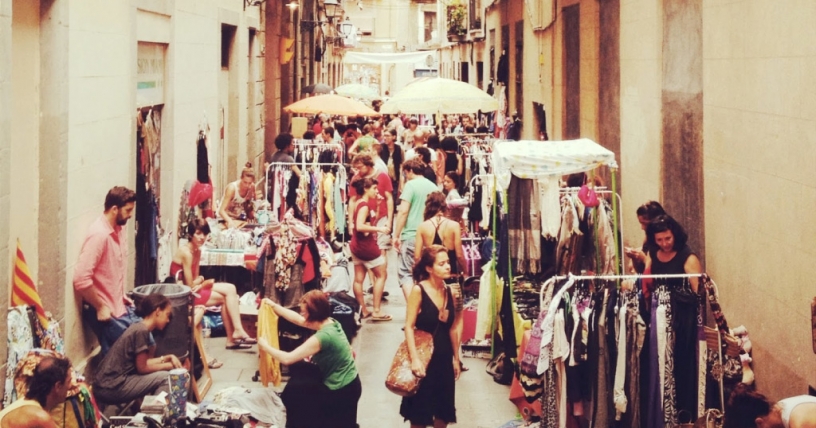 Art Market - El Rastro de la Virgen
This was the first recycled art, clothes and second-hand outdoor market in Barcelona. It offers a space for artists wishing to exhibit their products (clothing, vinyls, books, crafts) but also for everyone who wants to get rid of things no longer used. It is a place of cultural diffusion where to find all kinds of rummage can be found.
This market is organized by a neighborhood association and is held from 12PM to 8PM on the first Saturday of every month on Carrer de la Verge in the Raval neighbourhood (Metro stop Universitat).
Besides these, you cannot miss the coolest flea market in Barcelona... Palo Alto Market. It is a multi-disciplinary market that merges the street with sophisticated exhibits that sell art, design, vintage-wares and street food alongside shows, music and more.
Palo Alto Market (vintage, new design, handmade, street food, music)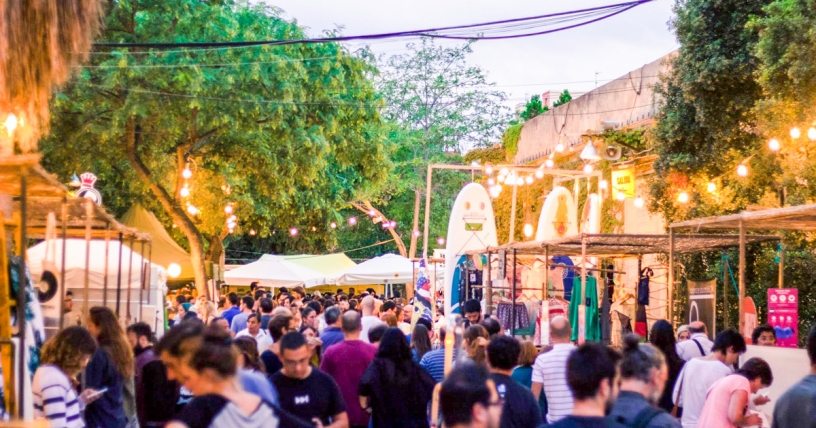 Palo Alto Vintage Market
This market is held on the first weekend of each month (except August). It is a new concept in street markets that offers the public more than 100 stalls where you will see not only clothes and objects but also stands with food.
All this in a unique environment not lacking in entertainment and music. Palo Alto Market has a different style from other markets because it fuses the traditional with the modern and sophisticated. The location is very peculiar too, a renovated old factory in Poble Nou (Carrer del Pellaires, Metro stop Poble Nou or Selva de Mar). Admission is priced at €4.
Weekends in Barcelona also have no shortage of pure Catalan food markets where you can buy very tasty handicrafts. The best known is...
Feria Artesenal (gastronomy)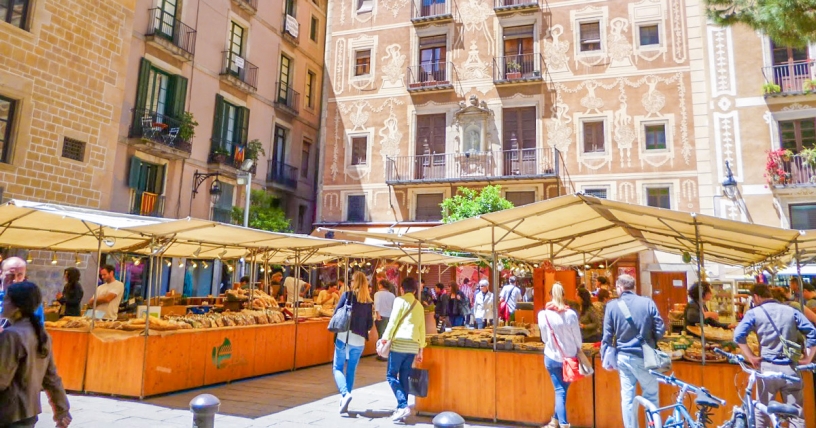 Feria Artesenal - Artesian Food Market
This gastronomic craft fair is on the first weekend of every month at Plaça del Pi (Metro stop Liceu). Here you'll find artesian Catalan produce such as homemade cakes, cheeses (like cheese with honey infusions), jams, honey and many other organic products.
This market is also known under the name Mercado de la Miel (Honey Market).