Investing in real estate projects bring in sure and voluminous returns. Investing in real estate creates a sustainable source of passive income. Investing in real estate today has become all the easier, we get both personal loans and long-term loans quite easily
When it comes to investing your money in luxury real estate project, the money involved is huge. Although real estate guarantees return, some people have bankrupted themselves on investing in real estate. Every investor starts with a vision of making it big in real estate, not everyone succeeds. Investing in luxurious projects are alluring to us, but before investing a lot of factors must be taken into consideration.
Here are a few factors one must take into consideration before spending a fortune on any real estate project.
If you come to visit the capital of Catalonia, ​​we will help you to find the best long term rental barcelona. We offer apartments of different types, renovated and well furnished in all areas of Barcelona!
Know Your Investment Goal
When you're planning an investment in a luxury property, it is important to think about what would you want to get out of the investment made. Know "How to start in Property Investment Abroad"
For instance, if you want to get out of investment after a short span, you should look for something in the flipping arena. You can buy a luxurious ready-made house remodel it and put it back on the market after a few years. Or If you want something that's should generate income for you on a regular and consistent basis, you should invest in a luxurious vacation home in any tourist attractions and rent it out.
You could also finance a project wherein you can customize a luxury property as per your preferences, and that could be either rented or sold-out after its competition.
There is a very convenient option for taking a short-term credit to rebuild or renovate or to invest in a luxurious project.
Excursions in Barcelona
To make the most of Barcelona and fill your trip with unforgettable experiences and emotions, we offer you the excursions through the Catalan capital organized by our friends - the GetYourGuide team. Choose your excursion and fall in love with Barcelona:
Study the market properly
When you are making a huge investment, it is essential to study the market in detail. It is important to figure out if there would be a demand in the market for what you invest in today, in the future. We need to do sensational research to determine if there is a sufficient demand to justify the colossal money invested. Else you will end up with an expensive property, with no or fewer returns.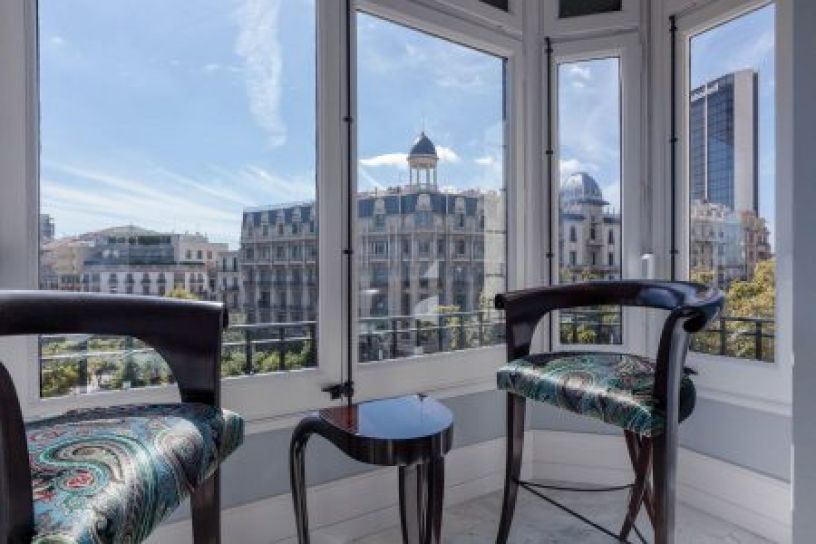 Luxury apartment in Barcelona
Location matters a lot
When it comes to real estate location matters the most. If you buy a luxury property with an issue in power supply or water supply, such a luxurious home is of no use. If you invest in a metropolitan any locality with easy access to the airport, shopping complexes, etc. is ideal. When you plan on investing in a vacation home, then one must study the location (view from the property, easily accessible, availability of electricity, etc.) and it's proximity to various tourist spots. If you have to shell out a little extra for a better location, do not worry, guaranteed loans are always there for that extra money required.
Analyse your investment using 1% rule
As per 1% rule, a property must produce 1% of the money you invest every month, in case you plan to rent out your property for consistent returns. Using one percent rule will help you to decide whether or not the money invested is worth it and would fetch enough returns.
Now with all these tips at your help, living in a city like Barcelona, in a luxurious house equipped with furniture and all amenities is possible. The dream is now achievable