Accommodation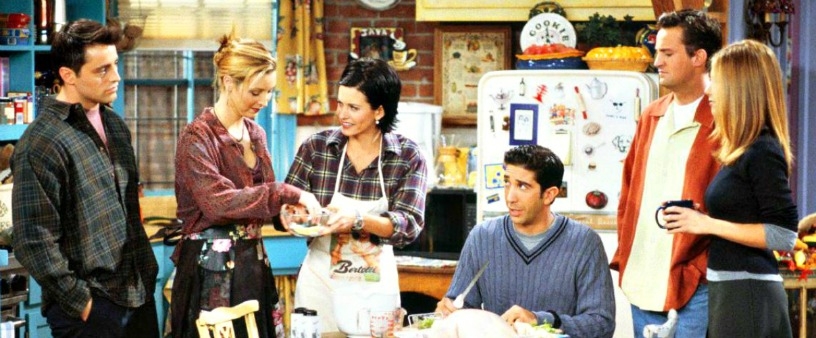 Sharing an apartment can help you make... Friends
When it comes to finding a place to stay it's important to keep in mind the kind of dwelling you want. The cheapest way if you're coming on your own or as a pair is to look fora flat-share. If there are more of you then it's convenient to rent an apartment together privately as finding a flat-share with more than 3 rooms is almost impossible.
If you are coming to study in Barcelona we advise you to look at our student accommodations in Barcelona.
Depending on the area the monthly rent can vary between €250 and €500 per person with utilities included (water, gas, electricity and internet). The recommended areas for students are Les Corts, Zona Universitaria and parts of Eixample. Neighbourhoods such as Gràcia, Barri Gòtic and Poblenou are now more expensive as they are more in demand.
If you're coming as a group (3 or more) there are apartment rentals available from €600 outside the centre. As you get closer to the centre you can expect to pay in the range of €800 - €1200 for apartments of up to 5 rooms depending on the quality.
Note: Remember to store your contract and receipts safely as well as the bills you receive. This is because in general students tend to be trusted less by landlords. Having documents to help your case is always a good idea in case of a dispute or a landlord tries to withhold the deposit.
Food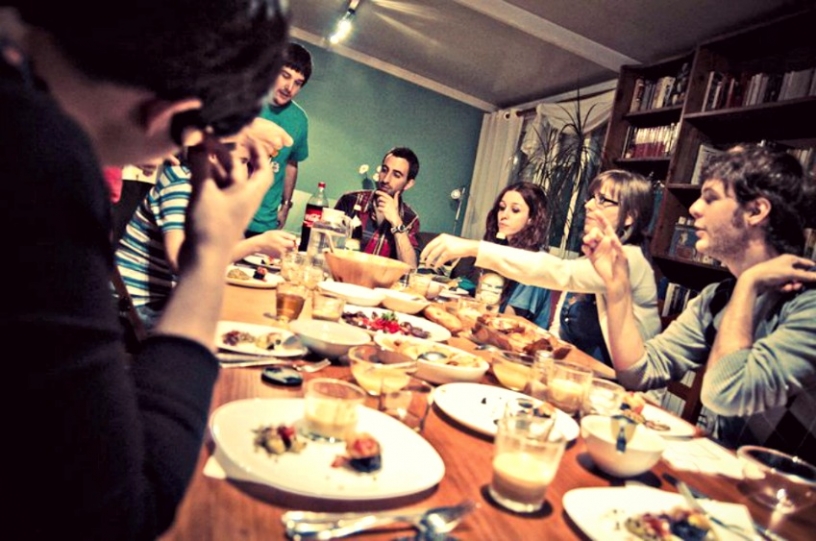 The more, the merrier.
This section deals with two ideas, the first are the cheapest supermarkets to shop at and the second is where to eat out without spending an arm and a leg.
The average weekly cost for shopping per person (food and hygiene) is usually around €20 for the most careful spenders to €40 as an average spender. So then it's safe to assume that this monthly cost will be around €100/month/person at the most competitive supermarkets such as Mercadona, Consum, Lidl and Carrefour.
Then when it comes to eating out, it's usually better to avoid as it can be 10 times more expensive than eating at home. However, there are locals that offer three-course set meals for €10 and even half set meals for €6. Avoid fast food chains which in Barcelona work out more expensive and lower quality than restaurants.
Great places to eat out cheap include 100 Montaditos (everything on the menu for €1 on Wednesdays and Sundays), Nostrum (pre-cooked dishes for €1, €2 or €3) and Wok Buffet Libre (all you can eat for €10 - €15). Obviously if you're in the Zona Universitaria area you'll find many restaurants with reduced prices as they tend to cater to students.
Video about where to shop in Barcelona
Note: If you're set on eating out, then always at the place you plan to eat at if they have days with discounts or promotional offers of some sort. The majority of locales in Barcelona do have them.
Excursions in Barcelona
To make the most of Barcelona and fill your trip with unforgettable experiences and emotions, we offer you the excursions through the Catalan capital organized by our friends - the GetYourGuide team. Choose your excursion and fall in love with Barcelona:
Transport

TMB (Metropolitan Transport Barcelona)
Barcelona is a metropolitan city with diverse transport tariffs, so it's important to know how often you're going to be moving around as well as how far in order to get the best ticket to suit you. If you're going to be using public transport at least two times a day then it's cheapest to go for a trimester travel card called T-Jove which costs €105 for 90 days of travel if you're under 25 years old. That's not much considering most people pay €0.99 per trip using a T-10 travel card. With T-Jove the commute to uni would work out at about €0.80 per trip, up to €0.52 if you use it every weekend too.
A T-10 travel card is as a cheap way to travel, giving 10 single trips per card for €9.95 with the option to change the mode of transport for free within 75 minutes of starting the journey.
Another option that's even cheaper - though requiring a certain amount of fitness - is the Bicing service, a bicycle rental scheme that for €47/year allows you to navigate the city on two wheels. The first 30 minutes of each trip are free with the subscription.
Note: If you need to interchange between train, bus or Metro, then remember that you always need to pass your ticket through the reader when entering. As long as it's been within 75 minutes from the first pass of the ticket, it'll be free.
Activities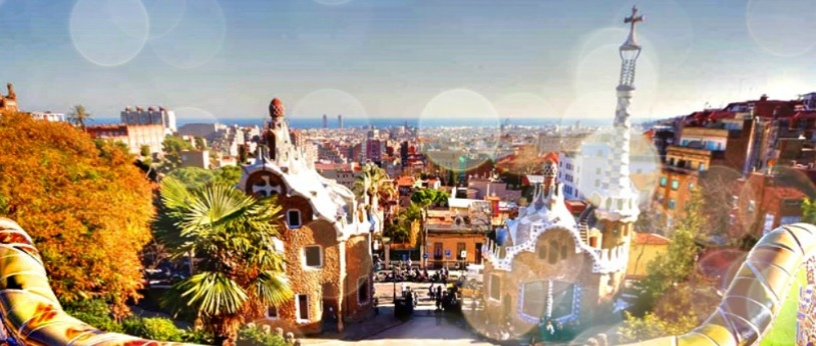 Views from Park Güell, an international tourist attraction
Barcelona has all sorts of activities at a low cost. Among the main activities that don't involve consuming alcohol you'll find:
The city and its heritage: Walking around Barcelona is free and it's always worth it. It's one of those cities that you don't need to go far to spot a beautiful building or sculpture. Wherever you go, there's always a detail that will make you take out your camera to snap a picture. In terms of museums, on the first Sunday of each month many of them open for free, though you'll have to arrive quickly as there can be queues.
Sports: In addition to unparalleled parks, there are many plazas and parks with sports facilities such as basketball hoops, goalposts and swings to practice sports for free, though they get occupied quickly sunny days. There are inexpensive gyms like Duet Fitness for €29 / month with multiple activities to get the endorphins rushing.
Going to the cinema: Barcelona has a wide range of cinemas of different kinds. Apart from the traditional cinemas, there are cinemas that screen their films in the original language (if you're hoping to catch the latest blockbuster in English), cinemas for alternative films and local cinemas. The price of tickets varies between €6 and €11. There are days with discounts (usually during the week) where the price is considerably reduced.
Note: Take a look at the articles around our community and guide and you'll find many more where we speak about things to do in Barcelona. In fact there's something new each week!
Nightlife
Festes Majors - Big public celebrations in barcelona
To finish in all splendor, let's talk about the bars and discos of Barcelona with reasonable prices. Personally, we think that the Raval and Gothic areas are where you find the largest number of bars with a good quality to price ratio. There are plenty of bars like Soda (Clothing store by day, bar by night) and Absinthe. These bars, like many others, offer a beer for less than €2 and cocktails for no more than €6. These are accompanied in some cases by a free tapas dish.
When it comes to nightclubs it's quite simple, avoid the more famous ones! Big names such as Razzmatazz, Bling bling, Pacha come with big prices. They attract a large number of tourists from all over the world... Tickets for these nightclubs hover between €15 and €20 for basic entry and drinks close to €10. This is why we recommend avoiding them as much as possible and instead search for the most alternative venues that are found around the Raval, Born or Gothic zones. From time to time though, it's always understandable to go to the big clubs on a whim.
Note: In the majority of nightclubs you can book tickets in advance online to enter at a reduced price, sometimes even free.
That's all folks. If you liked this article, don't hesitate to share it and if you have something to say about it you can do it right here leaving a comment! We're OK Apartment. The Barcelona Specialists.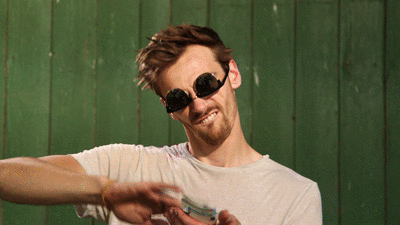 Make It Rain!