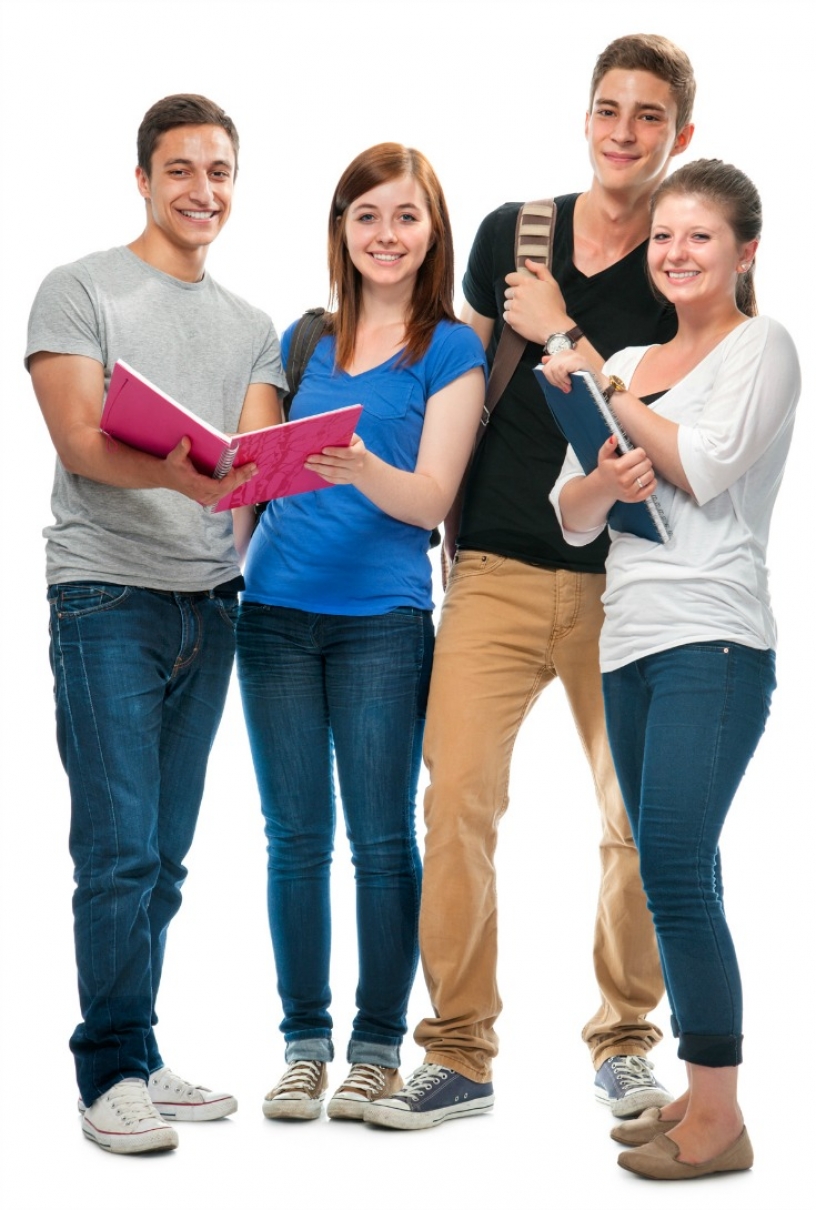 Get ready to learn!
If you come to visit the capital of Catalonia, ​​we will help you to find the best apartment in Barcelona. We offer apartments of different types, renovated and well furnished in all areas of Barcelona!
Most of these private schools are officially 'deemed valid', mearning students can use the qualifications to enter university without needing to pass extra selection exams, all the while maintaining in most cases the educational system of the country of origin. In all of these schools, having language skills form a strong part entry requirements, especially during the higher levels of education. Which school is right for your children? We've made a list of the most recognised international schools in Barcelona
Important piece of advice: While these schools focus on immersion of multiple languages, each does so with varying amounts and methods. It's very important to raise the point of language when you visit these schools to get a better judgement of roughly how language immersion will be carried out at that particular school.
English schools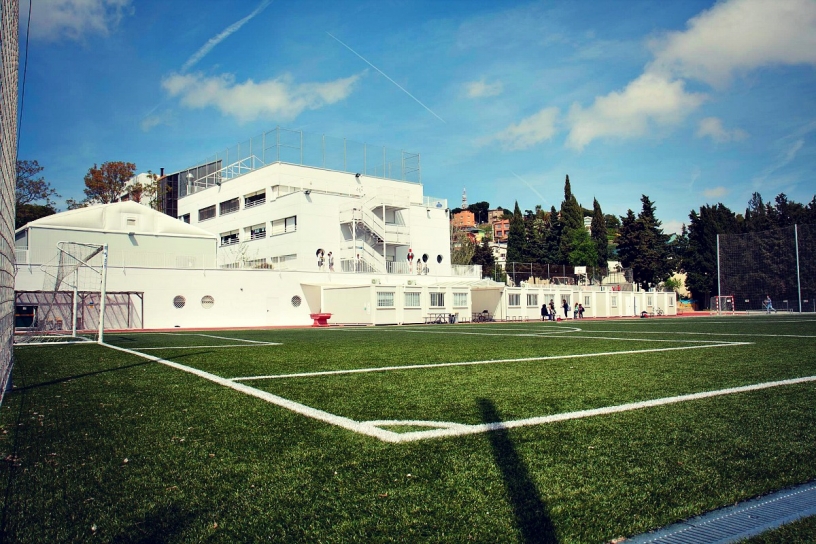 American School of Barcelona
1. American School of Barcelona
International school that carries students through education from 3 - 18 years old. The majority of the courses are taught in English, with the remaining in Spanish and Catalan. There are some 700 students from roughly 50 different countries. The graduation qualification at the end of school life here is an IB diploma (International Baccalaureate), valid for entry to many universities around the world, including Spanish, English, European, and American institutions. Just outside of Barcelona in Esplugues de Llobregat.
Excursions in Barcelona
To make the most of Barcelona and fill your trip with unforgettable experiences and emotions, we offer you the excursions through the Catalan capital organized by our friends - the GetYourGuide team. Choose your excursion and fall in love with Barcelona:
2. John Talabot School
This is a Catalan centre, however, half of the curriculum is taught in English and remaining classes in Catalan and Spanish. There are fewer students than at the American School of Barcelona, so you may see this as a way in which teachers have more time to spend on the personal development of each student - something which is among the aims of this establishment.
3. Kensington School
This school follows the National Curriculum of England and Wales, covers the mandatory level educational systems from Primary school (Key stage 1 & 2) to Secondary school (Key stage 3 and GCSEs), in addition to Sixth form college (A-Levels) for various subjects. They boast great results at higher levels and are also subject to regular OFSTED inspections to maintain high standards. Other languages include Spanish and French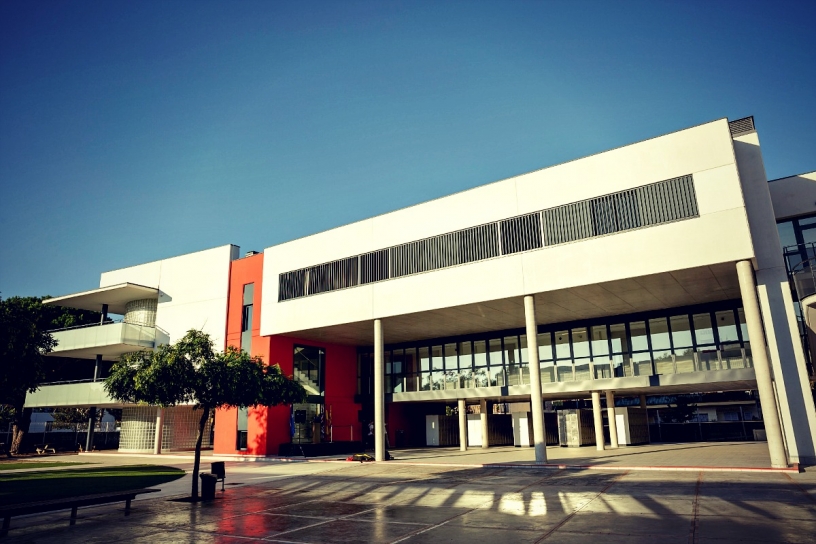 The British School of Barcelona
4. The British School of Barcelona
This school also covers the National Curriculum of England and Wales for children between the ages of 3 - 18 years old. All of the teachers here are English and qualifications follow the British grading systems. There are plenty of extra-curricular activities here, with Spanish classes form part of regular part of school life. When compared to the Kensington School for exam results, in recent years they have been nearing the same levels attainment. It is located in Castelldefuls outside Barcelona city.
5. St. Peter's School
This private international school is for students aged between 3 - 18 years olds. Through the Catalan curriculum and qualifications, they aim to endow the academic excellence needed to attain access to the most prestigious universities in the world. The annual cost is anywhere between €7000 - €15,000 per year. They also have a nursery service here. By the time students leave the primary stage of education, 100% are proficient in English, 85% in Spanish, and 78% in Catalan.
6. Benjamin Franklin International School
American school, from Nursery to High School. 670 students.108 teachers. More than 50 nationalities. Students can get the Spanish Bachillerato Diploma, American High School Diploma and International Baccalaureate Diploma. Small class size.
7. English School Barcelona
The blue and yellow uniforms of English School Barcelona are well-recognised around the Grácia neighbourhood of Barcelona. This school follows the Catalan curriculum, so is more in tune with the local way of life, but focuses on full immersion of English all the while. Originally this was simply a primary school, but in 2014 they expanded into secondary education. The majority of students are locals and native children of parents who would like them to learn English, however, it can work just as well the other way around as students here are taught in English (about 50%), Catalan (25%), and Spanish (25%). Students staying on for secondary education also learn French.
French schools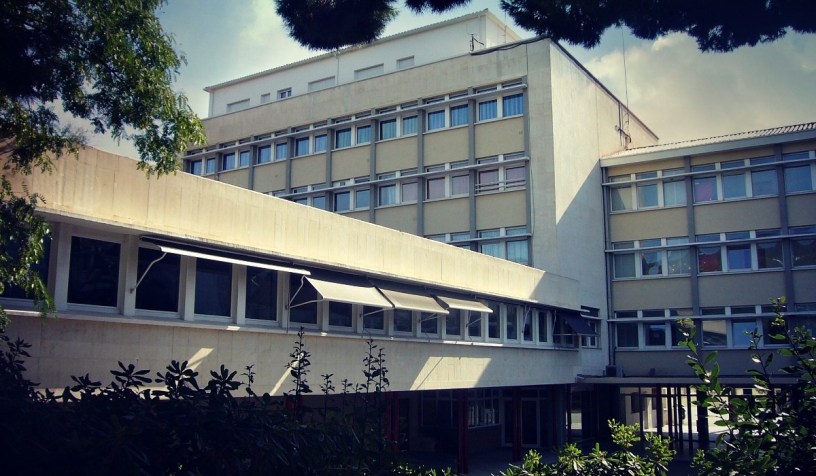 Lycée Francés
1. École Ferdinand de Lesseps de Barcelone
This is the oldest French school in the city and forms part of the AEFE (French association of Foreign Schools). The school includes nursery and primary education with around 500 students. The tuition fee is €3300 per year more or less. Apart from teaching in French, from CE1 (7-8 years old) they also include Spanish, Catalan, and English. A word of advice: If you inscribe your child to this school first and afterwards in Lycée Francés during Sixième, you will end up being charged two inscription fees (in the case for students at Lesseps, they are less compared to other schools).
2. Lycée français
Also part of the AEFE, but taking students from nursery to secondary with around 3000 students. Annual tuition fees go up to €4000 here. This school follows the French education system, giving French national curriculum exams to students. Apart from English, they also teach Catalan, Spanish, English, and Latin.
German Schools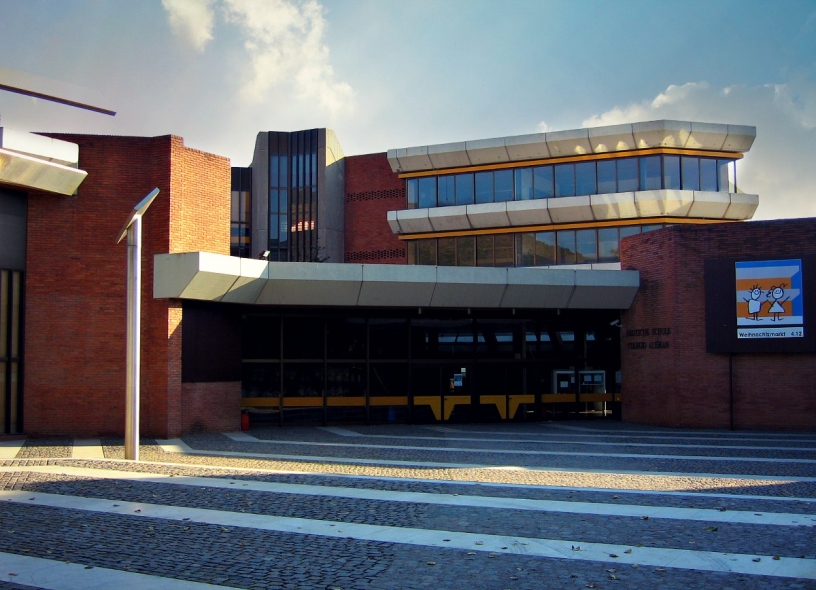 Deutsche Schule Barcelona
1. Deutsche Schule Barcelona (DSB)
Deutsche Schule Barcelona is open for students between the ages of 3 to 18. They follow the German curriculum (opening hours and extra-curricular activities) and all classes are taught in German, in addition to offering obligatory Spanish, Catalan, and English at the secondary level and optional French. The centre was founded in 1894.
2. Zurich Schule
Private school established more than 45 years ago. Teaching is in German with subjects in Catalan, Spanish, and English, covering primary school to baccalaureate. The classes are small and the environment is family-like.
3. Die Schweizerschule
Classes in this school are given in German and follow the Swiss education system. The second language of teaching here is Spanish. There are 650 students ranging from ages 3 - 18 years old. The majority of students here are actually from Spain and have come to learn German and form part of the Swiss education system which produces some of the highest attainment in the world.
italian schools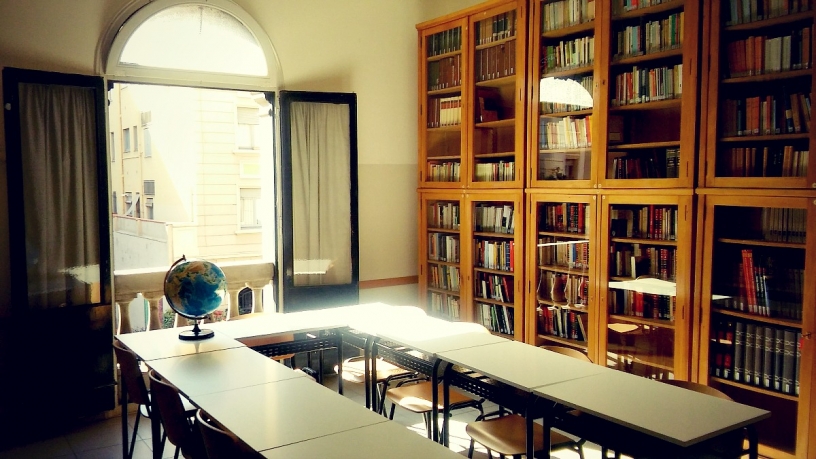 Istituto Italiano
Istituto Italiano Statale Comprensivo di Barcellona
This public institution offers all of its courses in Italian and corresponds directly with the Italian Ministery of Education. Students can start from Primary (5-6 years old) up to the Baccalaureate. The school offers Spanish, Catalan, and English classes.
Russian classes
There are no Russian schools in Barcelona where you can study for the whole year, however there are some institutes that offer classes in Russian on a regular basis. Kolobok BCN every Saturday for kids from 4-7 years old, Druhzba BCN, and Planeta znani BCN.
Barcelona attracts more immigrants year on year, be it for work or studying, so the list of international schools will probably expand further. Don't hesitate to visit the websites of the ones that interest you or visit the consulate of your country in Barcelona to learn more. You can expect that these schools are private and have a long waiting list for admission, so remember to try to inscribe your children as early as possible!
If you're preparing for to move to Barcelona and are organizing the transition, take a look at our list of our long term rental, if you still need a new home in the Catalan capital! Then it's time to get the kids studying!
Map
Time to learn!