Barcelona's Public WiFi hotspots
Public Barcelona WiFi points are identifiable around the city thanks to signs with the letter W on a blue logo. These mean you are near a public connection hotspot that is open from 8:00am until 10:00pm or until 1:00am in some areas. You always need to accept the terms and conditions before connecting and surfing the internet for free.
If you come to visit the capital of Catalonia, ​​we will help you to find the best central apartments in barcelona. We offer apartments of different types, renovated and well furnished in all areas of Barcelona!
The service was created by Barcelona City Council and has been constantly expanded to provide more and more connection points in museums, parks, marketplaces, libraries, and even the beach. Wireless connection ranges for indoor hotspots are within a 20-50 metre radius and for outdoor hotspots are within a 100-150 metre radius. You can stay up to date with the service by visiting the official bcn.cat webpage from the city council on WiFi in Barcelona.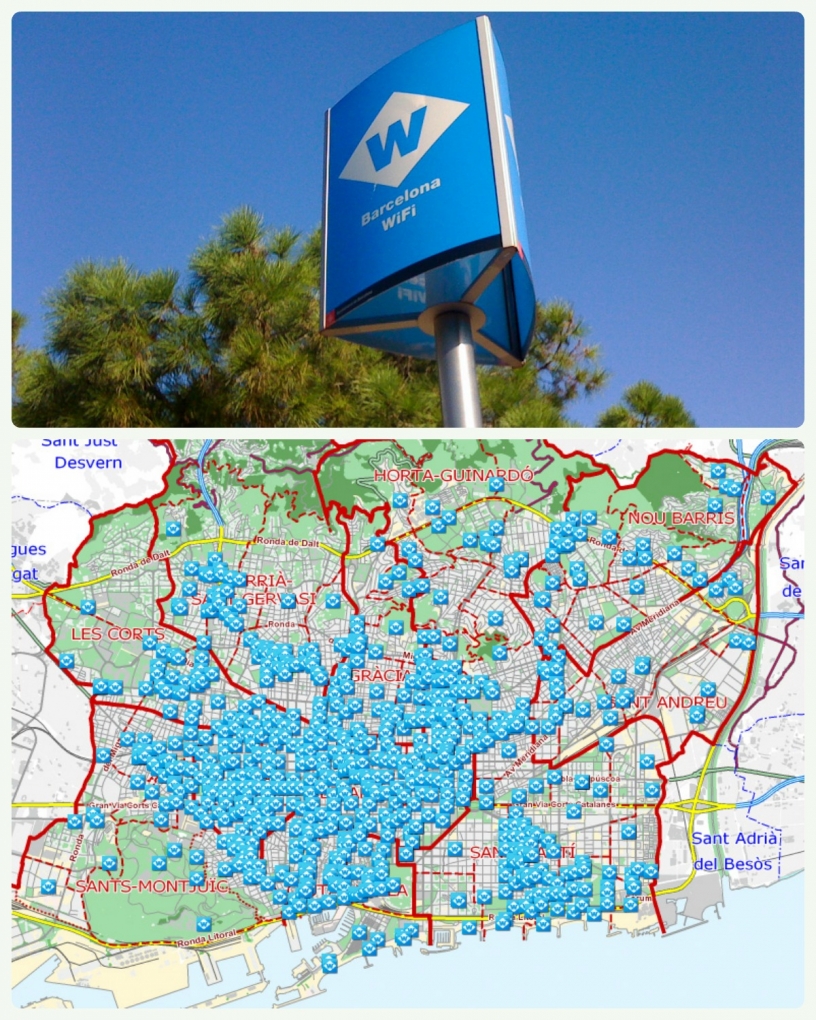 Public WiFi hotspots (shown by sign) are available all over Barcelona
Excursions in Barcelona
To make the most of Barcelona and fill your trip with unforgettable experiences and emotions, we offer you the excursions through the Catalan capital organized by our friends - the GetYourGuide team. Choose your excursion and fall in love with Barcelona:
Free fast WiFi in Barcelona locales
If you cannot find a public hotspot, you can easily find free WiFi in any hotel or major fast-food chain such as Pans & Company, Burger King, McDonalds, or Starbucks, in these places you will usually need to ask staff the WiFi key. As a tip; if you find yourself somewhere in Catalonia outside of Barcelona, you can usually find one of these franchises in most towns. The speeds aren't anything to celebrate though and if you prefer more intimate and less crowded places, then there are many bars, restaurants, and cafés that offer WiFi access back in Barcelona. Some great places include
La Fourmi
In addition to a set lunch menu for less than eight euros, you can relax here to tunes of great rock artists. A fantastic place to browse the web, no? This bar is located in the Gracia neighbourhood on Carrer de Alba, 58.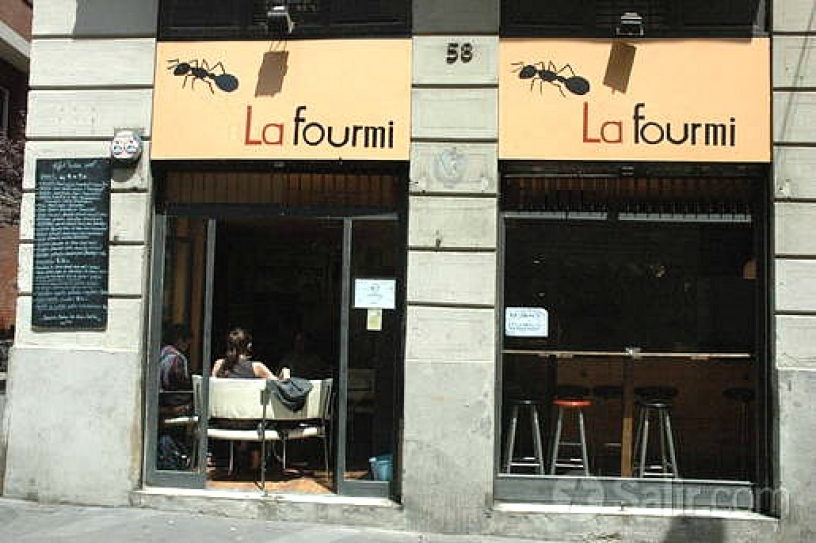 Bar La Fourmi
Bar Lletraferit
This charming bar in the Raval neighbourhood provides a free and good internet connection while you can enjoy a cocktail or warm drink on the comfort of a leather seat.

Bar Lletraferit
FabCafé
This was the first café with 3D printing available in Europe. It's not just a place you can go to enjoy company with mates, but also a space who want to partake in creative projects and meet like-minded thinkings.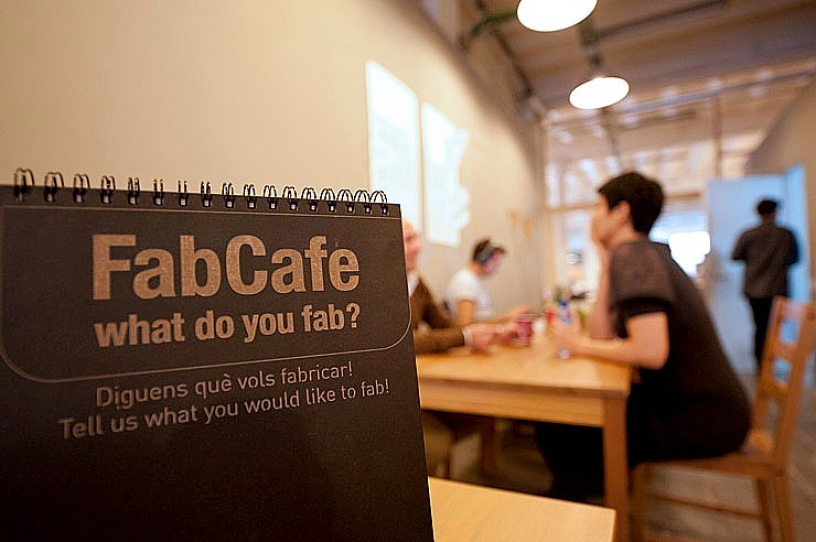 Fabcafé
Of course, there are many places around Barcelona that offer free Wifi and the city is absolutely full of cafés and bars you can pop into. In Spain and Catalonia they pronounce WiFi as "Wee-Fee" so when you ask, be sure to pronounce it that way!