What's the difference between an optician, optometrist, or ophthalmologist?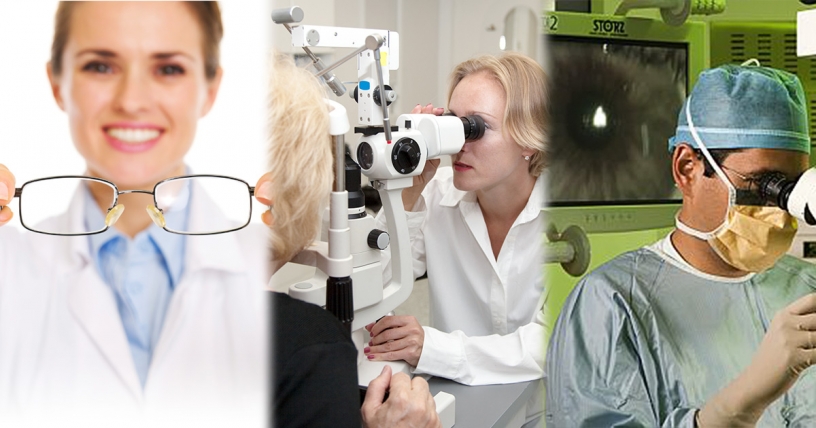 Optician Vs Optometrist Vs Ophthalmologist
If you come to visit the capital of Catalonia, ​​we will help you to find the best long term rentals in barcelona. We offer apartments of different types, renovated and well furnished in all areas of Barcelona!
Let's start with the basics – where to look. Most commonly when people refer to eye-care, they speak about opticians. However that's not normally what is meant. Here are the three kinds of "eye-doctors".
Optician: Can only dispense glasses and fit contact lenses based on prescriptions from Optometrists and Ophthalmologists. A 'Pharmacist for eyes'.
Optometrist: Can perform tests to diagnose and treat certain eye diseases through prescriptions and referrals. They can also gauge general quality of vision and dispense corrective lenses. They are the 'GPs for eyes'.
Ophthalmologist: Can diagnose all known eye problems (even those indirectly away from the eyes, E.G. Diabetes), providing medical care and surgery if necessary. These are the senior physicians with research publications.
So now that you know what they are, here is where you can find them in Barcelona.
Where to find an optician in Barcelona
No matter what part of the city you're in, you're never too far away from an optician. We've formed a complete map of opticians that covers the whole city.
Where to find an optometrist in Barcelona
In general, most of the opticians in Barcelona also have optometrists on site to also carry out basic eye tests, so you can try to visit any one of the places above. However, here is a map of optometrists that are slightly more specialized and where you'll find a comprehensive eye test.
Where to find an ophthalmologist in Barcelona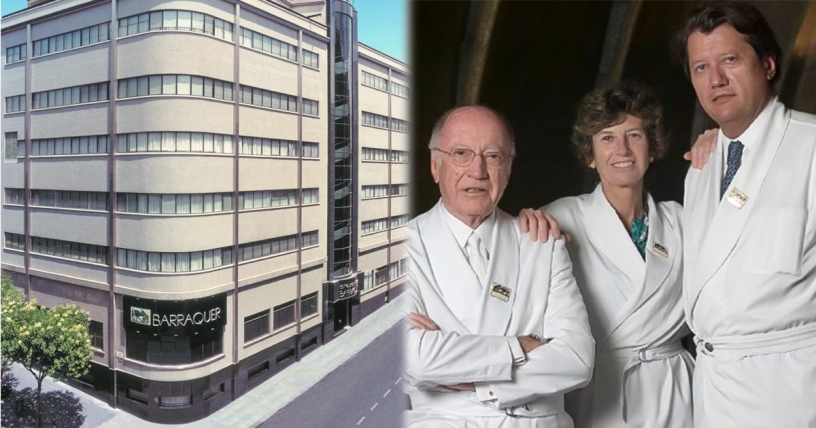 The Barraquer Family at their clinic
If you've visited an optometrist and aren't satisfied with your diagnosis, you may want to consider visiting an ophthalmologist, who will have much more extensive knowledge not just of problems in the eye, but visual problems that might be caused by other factors like diabetes, or neurological and immune diseases.
Excursions in Barcelona
To make the most of Barcelona and fill your trip with unforgettable experiences and emotions, we offer you the excursions through the Catalan capital organized by our friends - the GetYourGuide team. Choose your excursion and fall in love with Barcelona:
Barraquer Ophthalmology Centre
When money is no problem, the best Ophthalmology treatment that money can buy in Spain and one of the best in the world can be found at the Barraquer Ophthalmology Centre. The Barraquer family name is famous amongst ophthalmologists around the world, as the family has frequently innovated and advanced the study through new techniques that have led to changes on how we treat eye problems today, especially cataracts.
The centre is still making advances today, implanting the first bionic eye (Argus II) in Spain. They lead in research, and their most ambitious project at the moment is perfecting a method of cataract surgery called Phaco-ersatz that will also be able to fix Presbyopia (sight deterioration caused by aging).
You can request a consultation directly with Rafael and Elena Barraquer here or call (+34) 932095311. They speak English, Spanish, Catalan, French, and Italian.
At the Barraquer centre, like all Ophthalmology clinics they specialize in the full range of eye care. However, they lead the way in:
Cataracts
Early detection of cataracts
Issues with the cornea
Issues with the ocular surface
Emergency ophthalmological treatments
Uveitis and ocular inflammation
Macular problems
Ocular-plastic surgery
Vitreous issues
Oncology
Neuro-ophthalmology
Pediatric ophthalmology
Contact lenses
List of other ophthalmologists in Barcelona (that speak English or Spanish)
These ophthalmologists are located in the areas of Gràcia and Sant-Gervasi, we have a list of apartments in the area that you can consult here.