Health Benefits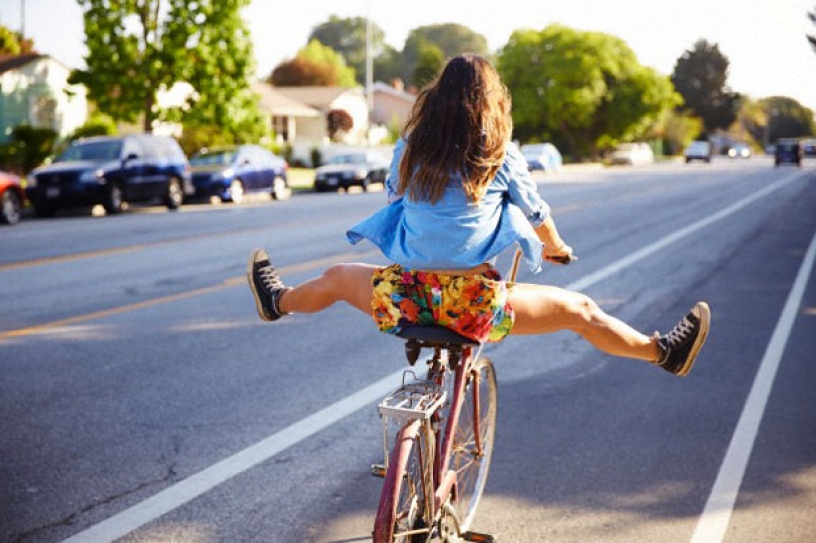 Enjoy riding a bike
If you come to visit the capital of Catalonia, ​​we will help you to find the best vacation rentals in barcelona. We offer apartments of different types, renovated and well furnished in all areas of Barcelona!
Now, it's obvious we all get a little tired from biking, but think of how in shape it will keep you. Especially the legs and derriere! No matter what the season, the creeping sensation of Summer always being there should be enough to make you want to stay in shape... So go grab a bike.
Clearly, Barcelona is the perfect city to bike around. Practically speaking, the urban area has an average inclination of less than 2%. Unless you go up Montjuic. Besides, some places you can even walk, like a stroll around Carmel or hop on the funicular to the Tibidabo Fairground. It costs you nothing to go from Gracia to the centre by bike or to push the pedals on a trip to the beach.
Bike lanes! Yes, Barcelona is prepared!
At the end of 2015, Barcelona had more than 120 km of bike lanes available. This covereage is about 8.5% of the city streets out of the the Catalan capital's total of 1369.37 km.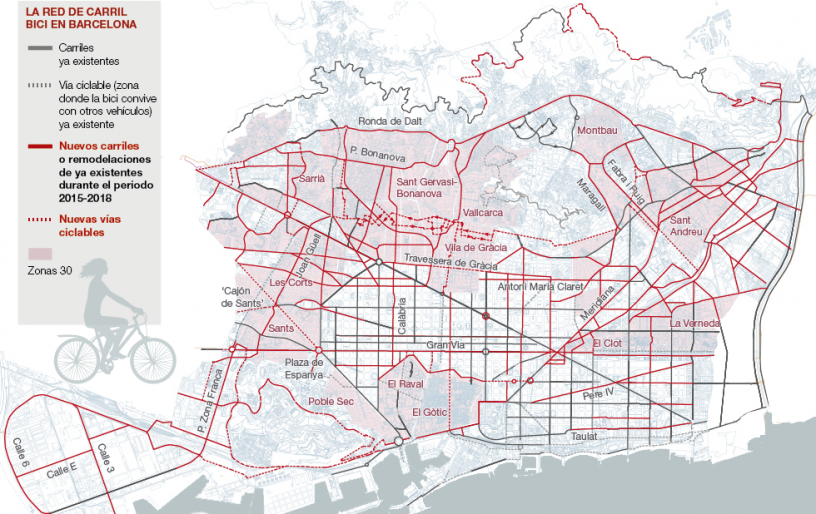 Barcelona Bike lanes map
While that might seem little, it must be added that bikes can also use streets where there is sufficient space and certain areas of the city, such as the older quarters, 30 km zones, and priority areas ...
The 30 km zones are a great help for bicycle traffic. They are a network of roads where you can't drive faster than 30 km/h. Much of Barcelona already has this type of zone. The main reason for this was to reduce accidents between pedestrians and cyclists as well as reduce pollution levels.
The best advice is to plan your route before leaving home and ride along these paths and zones. Today you can easily reach almost any point of the city by bike. Cycling is well regarded and highly standardized in Barcelona.
Excursions in Barcelona
To make the most of Barcelona and fill your trip with unforgettable experiences and emotions, we offer you the excursions through the Catalan capital organized by our friends - the GetYourGuide team. Choose your excursion and fall in love with Barcelona:
Rules for cycling in Barcelona
Watch out! These are the fines you might get while riding your bike.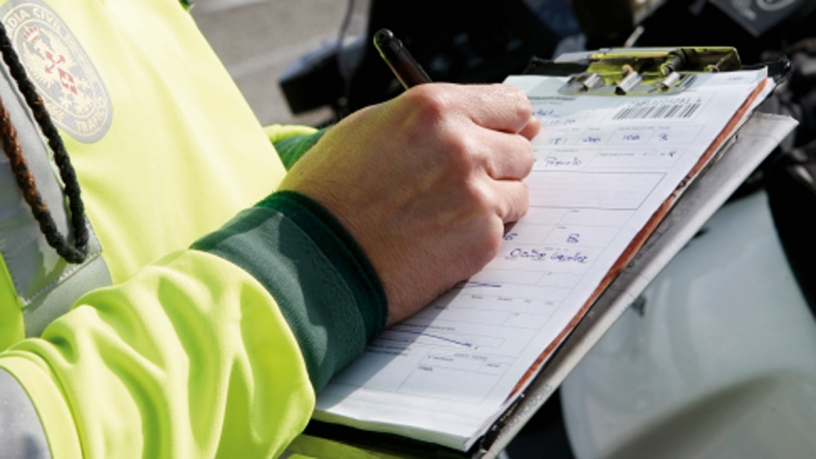 Cyclists fines
Good to know:
We assume - or at least don't want to think otherwise - that you'll not be grabbing onto another moving vehicle while cycling. But if so... 'Fined'!
Acting cool by popping a wheelie... Means another fine!
Okay. No wheelies. But what about looking cool by not holding the handlebar with both hands... Damn! No? Another fine...
Zig-zagging between moving vehicles... Is stupid, and will also get you a fine!
Having objects, bags or other things that might complicate your driving. Boom! Another!
If you wear a headset while you bike... You get fined.
Fines are normally around €30 but can go up to as much as €250 and beyond depending on the gravity of the offense. The idea of biking is to reduce the effect on your wallet, not increase it, so it's better not do these things.
It goes without saying but don't drink before driving. Think about your well being and that of those around you too.
A helmet is not mandatory unless you're under 16 years, though it's advisable in any case. What is required is a front light, a reflective back, and a bell.
Driving on the pavement is prohibited unless it is more than than 5 meters. Use your own judgement here and be conservative about it... Unless you fancy going around with a 2-metre rule for a better idea. Up to you.
Parking
There is plenty of places to park your bike, but don't chain your bike to trees, benches, traffic lights, signs and other street apparatus, because if you do, you know what, right? You'll get a fine. It's better to chain it to the constructed bike stands that can be found all over the city.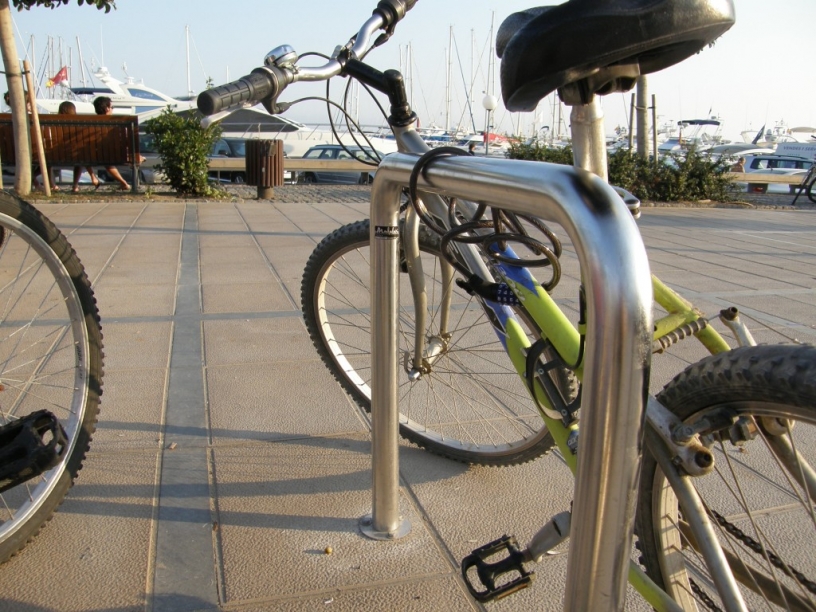 Parked Bicycle
Yes, a padlock is essential in Barcelona unless you're a millionaire and/or own a bike factory. The recommended padlocks are U-shaped, rather than the chains. Although the number of bikes in the city has increased, the number of locks being broken and bikes being stolen has too. You might ask, why do people buy bikes that have been stolen? Many simply don't question it, but you yourself can question it if you find a bike for sale that's very cheap. There are plenty of reputable shops, selling first and second-hand bikes, as well as local rentals, and yes, there's even Bicing!
Economic Advantages
If there is one advantage of biking on the city, it's how cheap it works out. According to Google Maps to get from Gracia to Barceloneta each day, it takes 40 minutes on public transport, and a cost of about €10 per week on a T-10. If you do that same bike ride it will cost you about 14 minutes, €0 and you may even get a tan. Another plus is if you get lost along the way you will discover corners of the city that otherwise you'd never have found.
If you're thinking about getting around Barcelona in a car instead, you have everyone's sympathy. Good luck parking. If you don't want to buy a bicycle, you can of course rent one.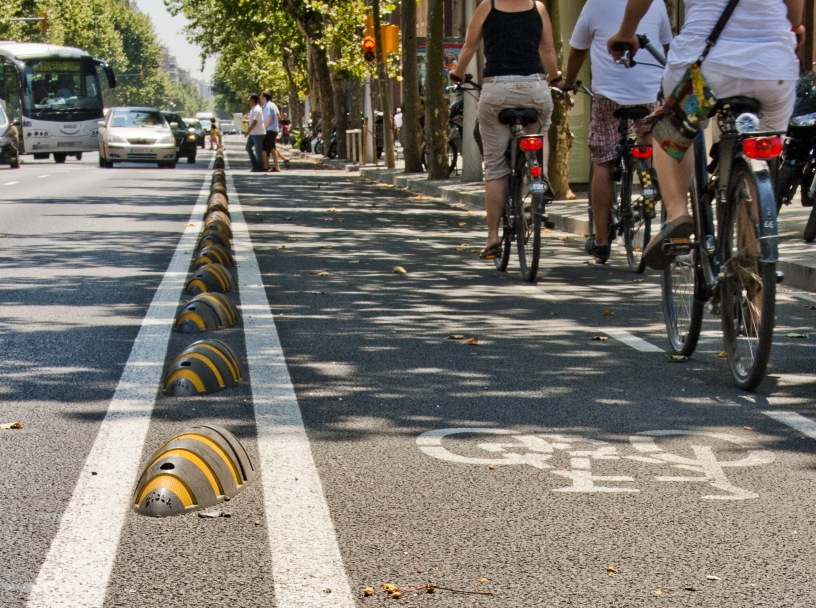 Bicyclists in Barcelona
As mentioned earlier, one option if you're going to be in Barcelona for several months is the Bicing scheme. This service includes bikes almost anywhere in the city at practically any moment. This service is only for Barcelona residents and you need to have a NIE number in order to subscribe.
So, if your friend is coming to spend a few days or weeks, rent one instead! You can rent bikes of all kinds. Vintage, modern, tandems, with shopping baskets, seats for a baby, and as hard as it is to admit, there are also electic bikes so you won't get as tired (calories don't lose themselves though).
Prices to rent a bike generally range from €2 an hour, €10 for a full day, and a week for €45 to €100 for a month. Some companies that you can consider are Green Bikes Barcelona, Born Bike Barcelona, Barcelona Rent a Bike or Rent a Bike Barcelona. They're all just a Google search away when you need them.
If you've read this far, maybe it's because you're thinking about starting to start spinning the pedals. Go ahead then. Leave the car, because parking is a pain in the centre anyway, and it is more expensive and polluting. Going by bike is cheap, environmentally friendly and leaves you looking good.
Biking in Barcelona Video
In the following video, you'll see an example of what not to do when biking to get from A to B in Barcelona. Although if this form of biking is for you, don't hesitate to try it out... We can hear it now: "That fine was TOTALLY WORTH IT!".