1. The history behind Enriqueta Martí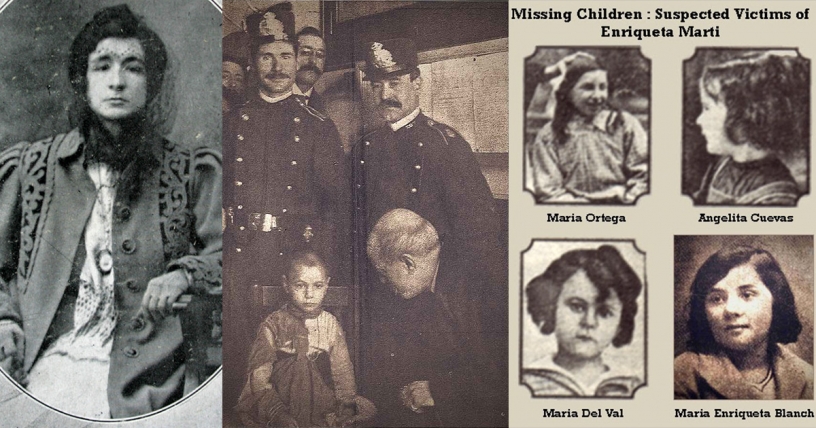 Enriqueta Marti - The Vampire of Raval
Enriqueta Marti, who was married to the painter Joan Pujaló, was accused of kidnapping and murdering children. One of her boasts was during the spread of tuberculosis throughout Barcelona was a miracle cure. Strangely enough, it consisted of bones, hair, meat ground into a powder and mixed with blood. Can you guess the source? Yes, the children. Used in this, amongst other things like make-up, perfumes, and more. From newborns to 9-year-olds. It was said she suffered psychological problems and was also caught pimping children before her venture in the Raval.
As she kidnapped orphans with no family ties and had strong ties to the upper class, her secrets were well kept. She was caught casually when a curious neighbour saw a bald child looking through an inner facing window of her apartment block while walking up the stairwell. She didn't recognise the child so told the mattress seller who told the police. They found bones, blood, and two terrified children in the apartment. She was arrested and jailed, but never saw justice as a sentence as she died during the prosecution process. Enriqueta Martí maintained the rather twisted mindset of "Who is worse? The one person who commits the crime, or the countless people who kept the secret to cover for their own ends?"
2. The ghosts of Barcelona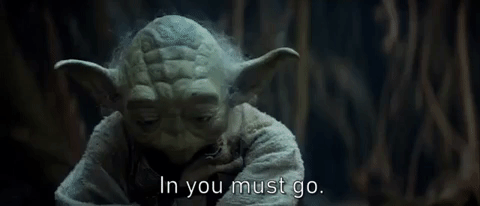 Gh-gh-GH-GHOST!!!
Who hasn't seen a suspicious shadow or heard things go bump in the middle of the night? That state of anxiety that grips us is the subject of many horror films, a scary time for some, but a fun adrenaline rush for others . Succumb to this dark excitement through the streets of Barcelona, which are filled with paranormal stories. There is even an organized tour showing the darkest corners of the city.
Plaça del Comerç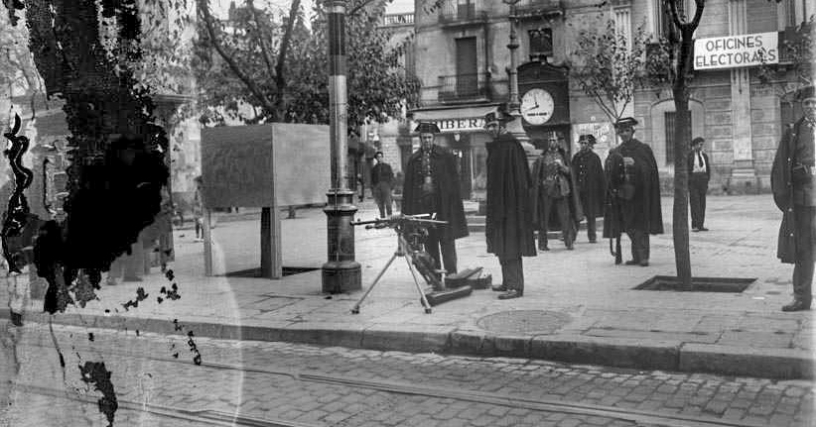 A ghost at Plaça del Comerç?
This place is known by its street lamp in the middle of the square and a curious clock on one of the facades. It is a bright place with a lot of life, but at night it becomes a dark, sinister, and scary place. It is as if inhabited by a being from beyond and a dozen times per year between 9PM and midnight a strange shadow appears. Who will dare to venture there at night and maybe with some (bad) luck see this famous shadow?
Carrer de Flor de Lliri
There was a time when this street was known for its many inns that welcomed travelers. A place where people came and went from their travels. It's also here that many came with luggage to spend a long time, but were never seen again since. The travelers left no trace, memory, or note . What happened in this dark and mysterious street? Only the unfortunate know and they keep the secret...
Gran Teatre de Liceu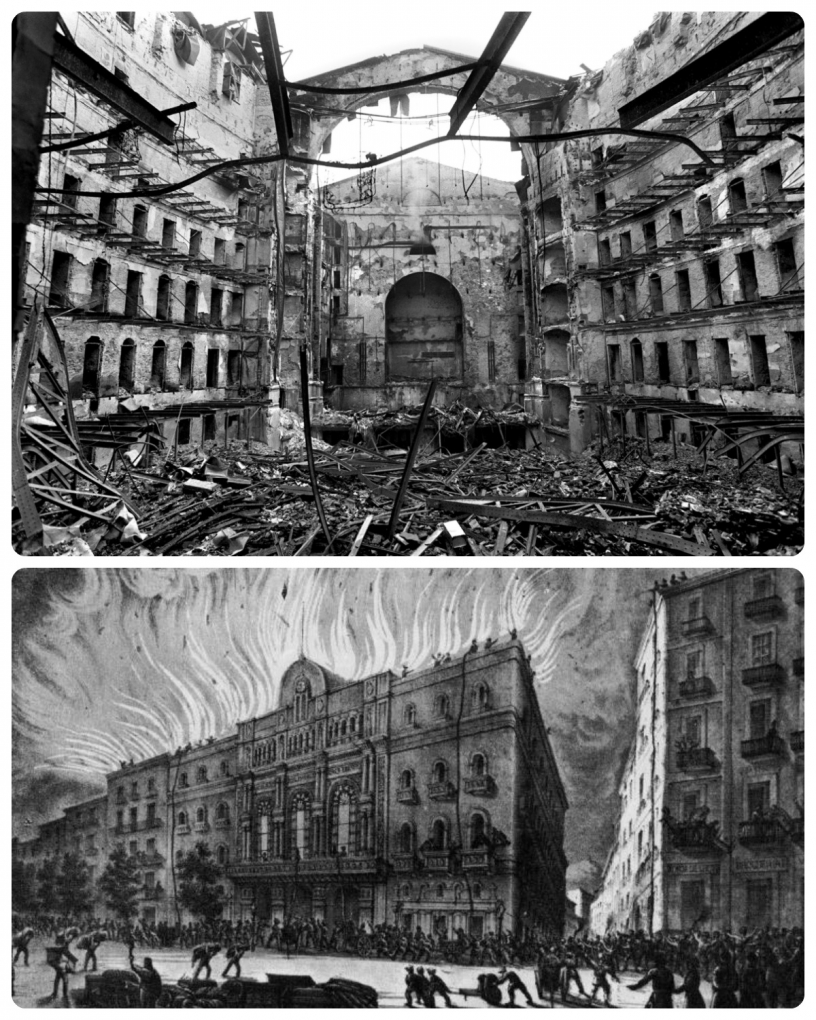 The Gran Teatre de Liceu in flames
This grand theater is an emblematic place in Barcelona, with a grand history. During the Middle Ages many executions were carried out where the theatre is located, so many that it's said the location is cursed. Fact or fiction? The truth is that after the construction of the theater in 1847, it has successively gone up in flames not once, but twice.
Sant Antoni Market
Sant Antoni is a famous district in Barcelona. Among its many attractions is the famous market (currently under renovation at the time of writing). Once upon a time, this place had a different atmosphere as it was one locations of the five guillotines of Barcelona. Here they were many executions and as happened in the area where today is the Gran Teatre del Liceu, the place was said to be cursed. The area remained uninhabited for a long time, but the restored market has given it a second life. One could surmise that the only curse so far is the market renovations with spiralling costs, starting in 2009, supposed to be in 2010, then 2013, then 2014, 2015, 2016, 2017... Only time will tell...
Font de Canaletes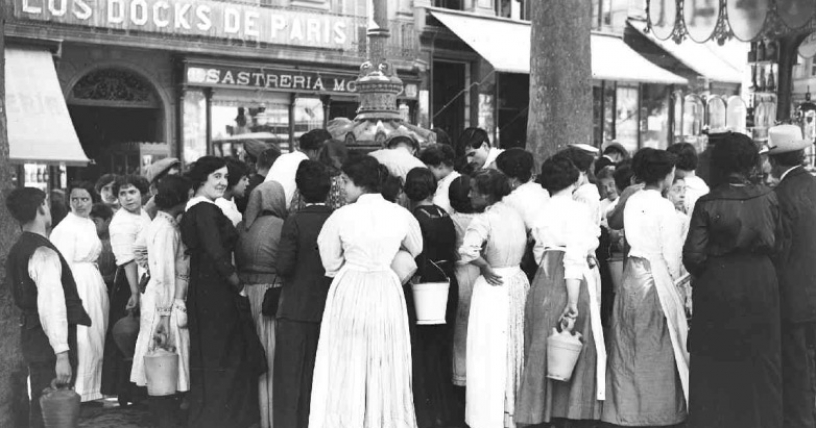 Fountain of Canaletes
Font de Canaletes is located on Las Ramblas close to Plaça de Catalunya. This well known spot in Barcelona is a tourist hotspot these days, but in the mid-nineteenth century this fountain did not attract crowds... Rather the opposite... A spirit was said to live here that harassed women that came to collect water. The men has apparently had enough, and a 200 strong company of men decided to visit armed with sticks and clubs. Casually, the spirit disappeared and never came back. Legend or reality? Perhaps it was simply something more "not dead" that was harassing the women and knew the jig was up after that visit. The press since then has echoed another story that says if you drink the water you will fall in love with Barcelona and be destined to return... Just be careful because you might be harassed by a spirit.
If you come to visit the capital of Catalonia, ​​we will help you to find the best monthly rentals in barcelona. We offer apartments of different types, renovated and well furnished in all areas of Barcelona!
Carrer Francisco Giner
A seemingly normal street, however in the 20th Century it had a building that was the scene of a supernatural presence. For an entire week the tenants heard loud noises and saw objects move. Some neighbors said they even saw the building floating in the air. The police claimed to witness these phenomena, blocking access to residents. Finally, the events concluded when it was said an ill young man who lived in the building was created all of these noises . What about the moving objects and levitation? Supernatural powers, supernatural presence, or supernatural imaginations? Don't hesitate to go for a walk down this street in Gràcia, where you'll still feel the mysterious atmosphere.
Palau Güell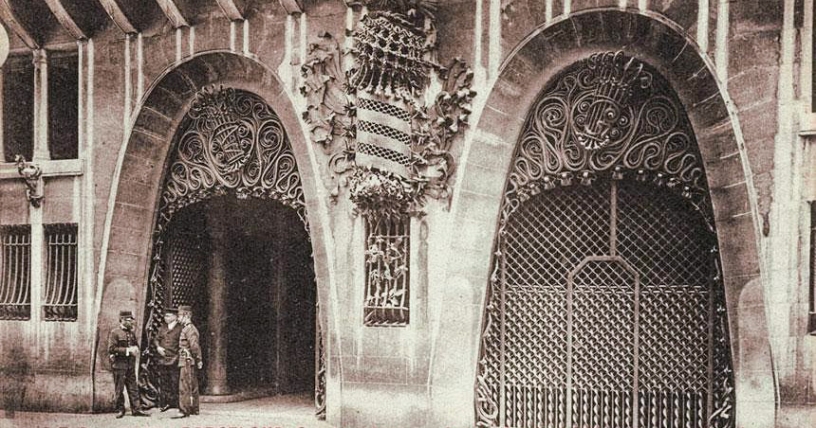 The mystery of Palau Güell
It's hard not to have passed at least once ahead of Palau Guell, an iconic Gaudí building. Did you know that this house bought by Joan Güell, and entirely restored by Gaudí, was once known as the "House of Fear" due to constant noise that could be heard? Terribles events have occurred within its walls and some even say it's haunted. Anyway, it all seems to have ceased... Maybe the ghosts appreciate the work of Gaudí so much they retired from haunting it... 'Gaudí: Full-time architect, Part-time Exorcist'.
3. The ghost stations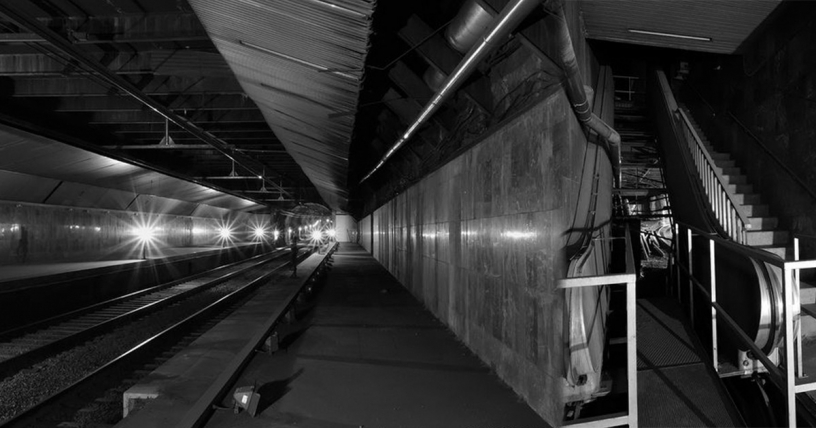 Would you dare venture into Barcelona's ghost Metro stations?
If you look at the original plan of Barcelona's metro, you'll find that today there is no access to certain stations that remain hidden. There are a dozen in the city, but here are three of the most famous:
Gaudí Station: Located in the Sagrada Familia neighbourhood. Lines 2 and 5 could stop through here, but they don't.
Banc Station: Between Urquinaona and Jaume I stations, it would have provided access to Plaça Antoni Maura. It just doesn't make sense though as the distance between the stations is too small to have one between. It's also known as Beatas station!
Travessera Station: Found in the Gràcia neighbourhood between Diagonal and Fontana it was never opened for the simple reason that they never finished its construction!
Excursions in Barcelona
To make the most of Barcelona and fill your trip with unforgettable experiences and emotions, we offer you the excursions through the Catalan capital organized by our friends - the GetYourGuide team. Choose your excursion and fall in love with Barcelona: