1. The Mediterranean climate
Temperature variation in Barcelona over one year
If you are coming to study in Barcelona we advise you to look at our student accommodation in Barcelona.We offer apartments of different types, renovated and well furnished in all areas of Barcelona!
Barcelona wouldn't be the same without its Mediterranean climate. The annual average temperature is around 15ºC - 17ºC. During the winter it rarely drops below 5ºC and in the summer it can easily reach 25ºC.
So what does that mean? It means you get to enjoy the city all-year-round without it ever getting too hot or too cold.
We made a survey of 850 foreigners living in Barcelona for at least 3 months. Responding to the question "What do you like most about Barcelona?", it was the Climate that was commented by 2 out of every 3 respondents.
2. Size and accessibility

Barcelona is conveniently sized for a city
Barcelona has a population of just of 1.6 million citizens and its size is perfect for going from A to B without hassle or spending all day on public transport. The Metro can get you almost everywhere in about 20 minutes and hardly ever over 45. It's the most used mode of transport in the Catalan capital with its 11 lines. There's also a good bus network for more local trips or to get you to the few places that the Metro cannot.
Apart from public transport, the city has plenty of pedestrianised zones, unprecedented by Las Ramblas in the city centre. There's also a nice maritime walk that goes across the coast of the city. You can walk easily around town and can go even further if you use the local bike rental system called Bicing - a thorough bicycle network that you can access for an annual fee from €55.
Excursions in Barcelona
To make the most of Barcelona and fill your trip with unforgettable experiences and emotions, we offer you the excursions through the Catalan capital organized by our friends - the GetYourGuide team. Choose your excursion and fall in love with Barcelona:
3. Beaches and Mountains

Barceloneta beach and views of Barcelona
Have you ever seen a metropolitan city where you can get to the beach on the Metro and then in under 30 minutes later be wandering a mountainous area? Well that's Barcelona. You can enjoy Barceloneta beach by jumping on the Yellow Line (L4) of the Metro. Bring your swimming gear to Uni with you and then within a few minutes after class be chilling out by the Mediterranean sea with a beer. On the weekends you could even leave the city and follow the coast upwards for some more private and spacious beaches.
Though, if you're not into the beach, Barcelona has its very own Montjuïc and Tibidabo areas, mountainous and green pockets of nature by the urban setting. Further out there's Montserrat, a unique serrated mountain range less than an hour away by car or train. However, if you feel like a roadtrip you can even head the the Pyrenees via the Catalan motorways.
4. Festivals and concerts
Festival in Barcelona
Being a touristic city, Barcelona hosts a diverse range of festivals and concerts throughout the year. Traditional Spanish Flamenco shows alongside concerts from Catalan artists so you can get a taste of all the local cultures, before you get your tickets for any of the massively international acts that pass through the city too.
There are concerts for all ages and tastes. Proof that Barcelona is a musical city are its successful music festivals like Primavera Sound, Sónar, Guitar Festival and more. In addition to these big festivals are small shows held at the endless amount of small and local bars across Barcelona. There's Freedonia, La Rouge and Robadors 23 to name a few.
5. An alternative culture
Concert hall in an alternative bar
As we mentioned a little earlier, Barcelona is home to a lot of alternative venues, from bars and restaurants with different unusual themes, to bars-libraries, secret restaurants hidden behind a normal shopfront and Cinemas screening films in original languages with or without subtitles for even the most demanding cinephiles. There are also unusual museums like the ones starring marijuana or chocolate.
Apart from the large museums and exhibition halls, Barcelona is a centre of liberal exhibitions, where artists with lesser renown are given the chance to make themselves known to the public. We highlight the Sardinuka and Montana galleries for graffiti art or the more known Catascopio gallery.
6. An endless history

Park Guëll
One thing that makes the Catalan capital particularly special is its rich history and cultural heritage. From the remains of Barcino (the name of the city in the Roman era) like the temple of Augustus Caesar or the Roman Necropolis at Plaça de la Vila de Madrid, to Gaudí's take on the Modernism architectural style. All this has made Barcelona a historic place despite its outward and modern environment. Making the modernist route from Arc de Triomf to Port Vell creates a sensation of travelling back in time within one day.
7. Food

Tapas in Barcelona
Being students, that time always comes when you get fed up with eating pasta 5 days a week but you don't feel like spending money on something that isn't McDonald's. Seriously, there's no city with a more diverse yet economical selection of restaurants than Barcelona. From the typical bars with tapas at €1 to restaurants with international cuisine. Barcelona offers great foods at better prices, especially if you go for the "Menu del Día option, you can usually eat a good quality 3-course meal for under €10 if you ever want an inexpensive treat.
Apart from bars and restaurants, there are many small shops and markets all over the city to get good food. They are a bit more expensive than the supermarkets but come with assured quality. If you want the best value produce though, then the supermarkets to look out for at Mercadona and Al Campo which offer the most competitive prices in comparison to other similar establishments. Ideal for the weekly shopping.
8. Barcelona Melting Pot

Mix of people along Las Ramblas
Barcelona is a synonym of multi-culture. The majority of those that come here from another country or city tend to end up wanting to stay. It's the city's unique backdrop where you can hear different languages on every corner as well as find foreign stores that allow you to explore the world without leaving your city.
In addition, Barcelona has been attracting many entrepreneurs and start-ups with innovative ideas in the design and tech industries, seduced by the charms of the city and making the local mash-up of culture even more interesting.
9. Sports, sports, sports.

Two sports practised in Barcelona
Anyone with slight knowledge of football and happens to not be living under a rock has heard of FC Barcelona. The large investments from local governments into sports has increased the presence of sports facilities throughout the city . You can also see the importance of sports in people's daily lives, when you observe people running at all hours of the day, playing with friends on a public court or going to the gym. All these activities can be found at very affordable prices throughout the city.
In addition to conventional sports, Barcelona has a very important skateboard scene. It certainly seems as if the city is made for them, thanks to the smooth streets and the squares where they meet to exhibit their skills. You can also practice surfboarding around Barceloneta, even though it's the Mediterranean there are still some waves during the winter.
10 . Partying

Nightclub in Barcelona
Lastly, though not any less important, we speak about parties. The city isn't just full of incredible bars and clubs for all tastes, but its night-time dwellers - mostly young, students and tourists - are always up for a party. From the biggest nightclubs like Razzmatazz and Pacha to the alternative bars, Barcelona offers parties and fun of all colours and at reasonable costs depending on where you go. You can find any old locale and have fun with friends any day of the week... But on weekdays you should be studying, right?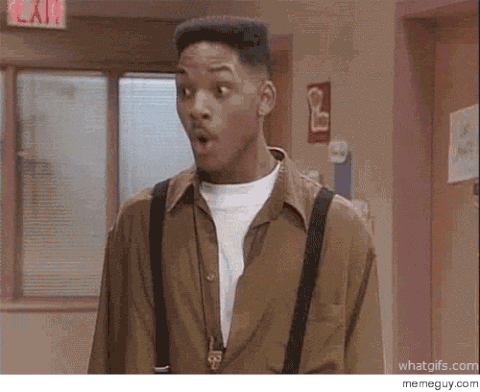 Daaaaaamn
As you'll have seen, Barcelona means diversity, history and culture. These terms are anchored to all aspects of the city from its architecture to the people who are constantly open to new ideas and a good quality of life. Don't believe it? Come and discover for yourself then!
What aspect of Barcelona seduced you if you already live here? If you're looking to move here, maybe you have some questions... Get commenting.